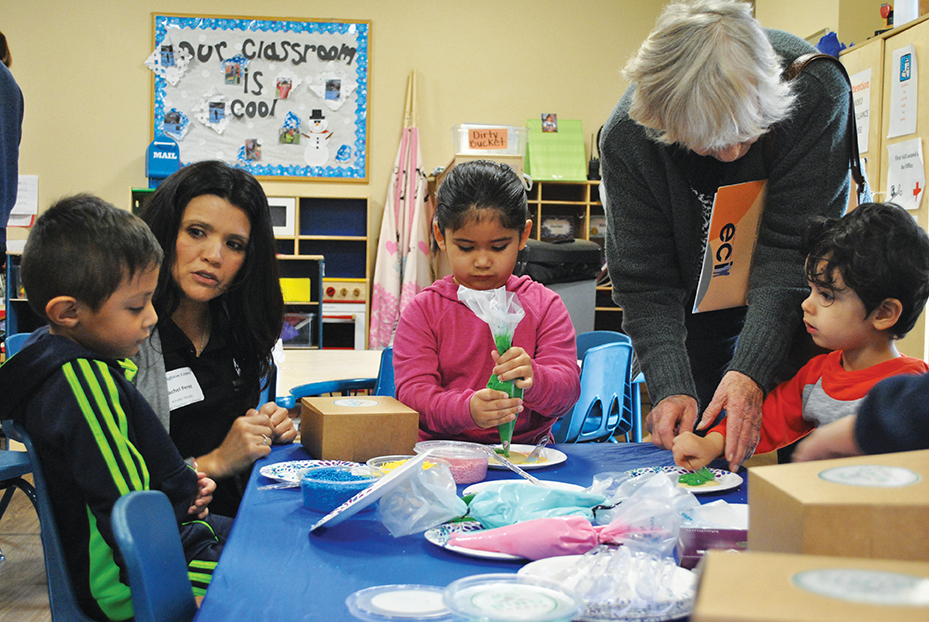 New Year, New Preschool: Brighton Center Hosts Community Open House in Monte Vista
On Saturday, Jan 20, Brighton Center, hosted a free open house event at their Monte Vista – Lullwood campus, 265 E Lullwood Ave, to showcase their nationally accredited preschool curriculum and services.
Families in the community were invited to tour the campus, learn more about the variety of services being offered and enjoyed family-friendly activities including an inclusion-themed story time with Miss Anastasia and cookie decorating with Bird Bakery.
"Identifying a preschool that meets your child's needs is incremental to their development and education career because 90 percent of a child's brain capacity develops by age 5," Brighton Center CEO Kim Jefferies said. "With the myriad of options out there, the process of finding the right preschool in the new year can be stressful. We welcome all families in the community to stop by our Monte Vista campus to get a first-hand look at how Brighton provides a nurturing environment in your own backyard."
At Brighton Center's two campuses, in northeast San Antonio and Monte Vista, children with and without disabilities or delays are provided with a nationally accredited preschool curriculum that advances the development of every child while promoting learning in an inclusive environment.
3rd Annual "Baskets & Blankets" At the Park At Pearl Benefits Eva's Heroes.
Bring a blanket and your family and friends to enjoy food and music during a community picnic, "Baskets & Blankets," benefitting Eva's Heroes from 5 p.m. to 8 p.m. Saturday, March 31 at Pearl Park located at Pearl, 312 Pearl Parkway, 78215.
The picnic offers meal baskets from some of San Antonio's more popular restaurants, including: The Bread Box, Cured, Green Vegetarian Cuisine, Luce Ristorante e Enoteca, Pam's Patio Kitchen, SeaWorld, Southerleigh, Tribeca, and more. Visit www.evasheroes.org/baskets-and-blankets for updates of participating restaurants. You can also visit www.atpearl.com.
Baskets & Blankets offers three tiers of picnic meals that can be purchased in advance online with a limited number of meals available for purchase onsite: Kids Meals for two $20; Deluxe Meals for two $50; and White Glove Service and Meals for two $150.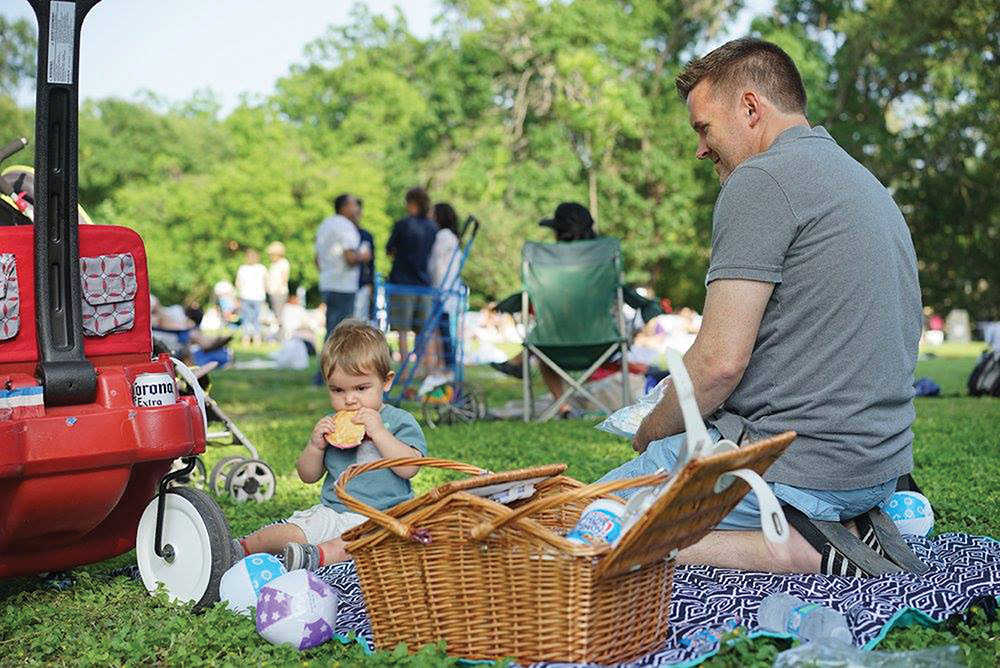 In addition to dining al fresco, attendees will enjoy musical entertainment by pianist and bandleader Doc Watkins of Jazz, TX. He will perform the last set. Children can participate in a variety of kid's games. Also, Easter eggs containing fun and exciting prizes will be placed in each basket. Children can have their picture taken with the Easter Bunny for a $10 donation.
Eva's Heroes was co-founded by actress Eva Longoria Baston and Board President Christiane Perkins-Garcia in 2006. It is dedicated to enriching the lives of teens and young adults with intellectual special needs. For more info, call (210) 694-9090.
Be there live as the NCAA Men's Final Four returns to the Alamo City after 10 years. March 31-April 2nd at the Alamodome. Volunteers are needed too, check it out and purchase tickets available at several locations and websites.
Culinaria's 5K Wine & Beer Run
Don't mind waking up early on March 17th, for the 8:00 a.m. for the 5K Wine and Beer Run held at the Shops at La Cantera. Who wouldn't run if you know tasty treats with wine and beer are your reward!
Party At the San Antonio Museum of Art
Second Fridays at SAMA: cocktails, music, tours, art and more from 6:00-8:00 p.m. March 9th: Heads and Tales. Enjoy live music, gallery tours inspired by the Museum's collection at 5:30, 6:15, and 7:15 p.m. (space is limited), specialty cocktails by The Esquire Tavern (cash bar) and art making! Art Party is a collaboration between the San Antonio Museum of Art and KRTU Jazz 91.7. www.samuseum.org for details
San Antonio Flavor 2018
San Antonio Museum of Art is the place to be on March 22nd 7:00 p.m. to sample bites from 30+ local restaurants in various cuisines, to enjoy craft beer, wine, signature cocktails and a live Culinary Showdown, starring four top San Antonio chefs and celebs. Live music, beats by SoundCream, Contemporary Art Month art installations, and more. Don't miss this tasty happening; a limited amount of tickets will be sold. Event benefits Culinaria 501c3
Asian Festival
You have heard that 2018 is the year of the dog? Journey over to the Institute of Texan Cultures' Asian Festival for a day of music, Asian dances, fashion, crafts, and cuisine on February 17th , 10:00 a.m. – 5:00 p.m. Plenty of vendors will tempt your taste buds with dishes such as chicken tikka masala.
Have a colorful day!
Try the color vibe5K run! You will see nothing but bright color swirling around Retama Park racetrack on March March 24th. Proceeds will support the Animal Defense League of Texas. Oh what a colorful, fun-filled day you will have as you race around being blasted by color.
ARTS San Antonio
A Tribute to Benny Goodman is set for March 2nd at Charline McCombs Empire Theatre, 7:30m p.m. Celebrate the best jazz tunes of this era presented by seven of the finest young musicians in London. Or take in Cameron Carpenter's Organ Virtuoso, March 24th at the same theatre and enjoy the approach with a twist to the regular organ music. 210-226-2891 or check artssa.org for tickets.
Night of Artists
Saddle up for a ticket to the Briscoe Western Art Museum for the annual Night of Artists. Join fellow western artists and art enthusiasts for opening weekend March 23 & 24th. Opening weekend includes live auction, awards entertainment, cuisine and the first opportunity to purchase artwork by 75 of the country's top Western artists. Yee Haw, now visit www.briscoemuseum.org for tickets, time and more information. Public exhibition and sale-March 25th-May 6th. And remember, the Briscoe is open for free every Tuesday, 4:00-9:00 p.m.
And Over at Hemisfair….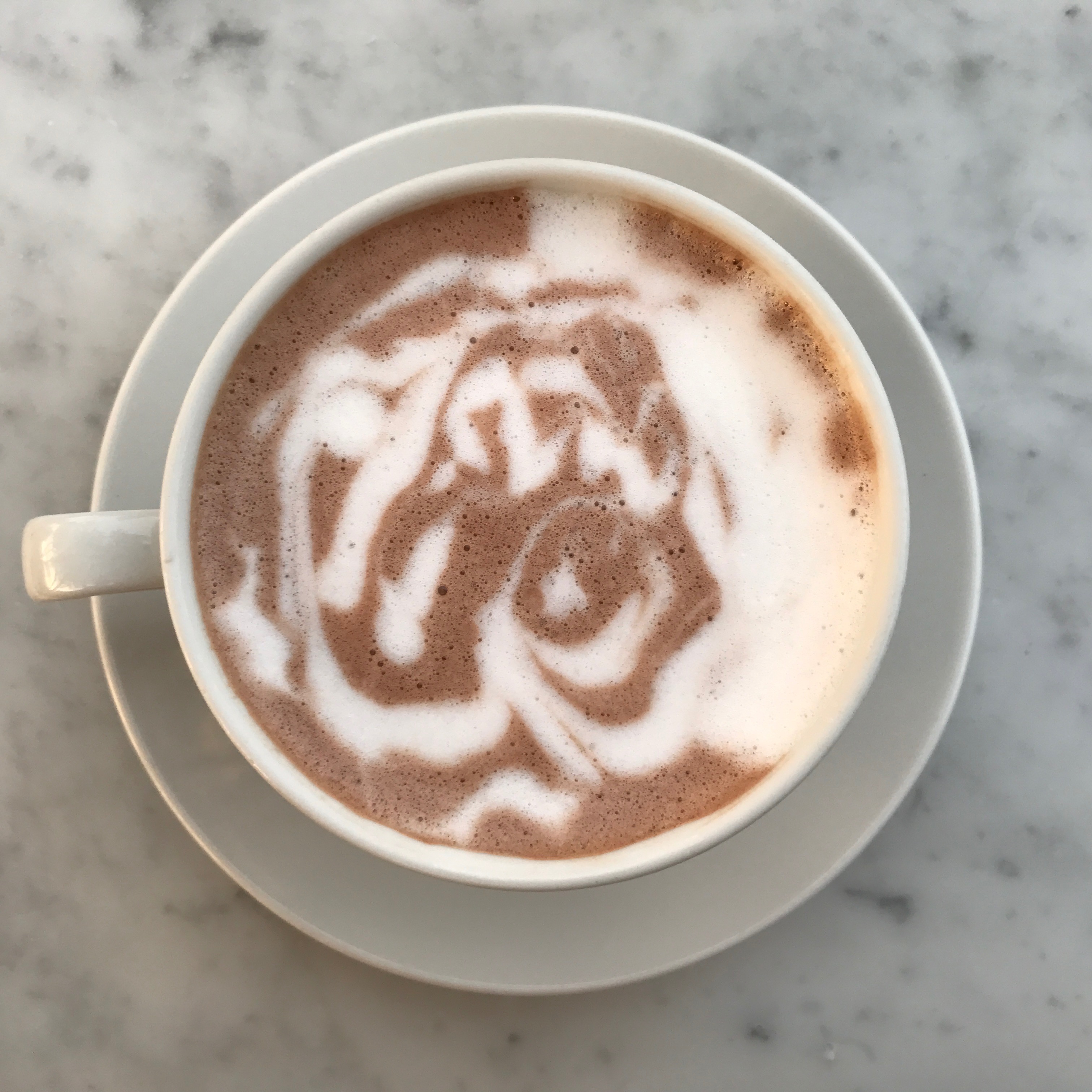 Con Safos Cocina Y Cantina: A family friendly bar with food located in downtown San Antonio inside the heart of Hemisfair/Yanaguana Garden opened in mid-January along with CommonWealth Coffeehouse & Bakery. f you haven't kept it, there is plenty to see and participate in at the Hemisfair these days.
Bud Light St. Patrick's Day Festival
This event started in 1968 and has been organized as a joint project by the San Antonio River Walk Association and the Harp & Shamrock Society of Texas ever since. Green beer will be sold at the Arneson River Theatre along with Irish and other ethnic foods. Festival entertainment includes a family-friendly interactive activity called Passport to Ireland. Other festival activities include face-painting, henna artistry, caricatures, Irish food, photo booth, Irish novelty items for sale and officially-licensed River Walk merchandise. And don't miss Dyeing of the River Walk Green (transformed into the River Shannon) happening both Friday and Saturday at 1:00 p.m. Event hours: Friday, March 17, 2:00-9:00 PM and Saturday March 18, Noon-9:00 PM at La Villita. www.thesanantonioriverwalk.com/events/murphys-st.-patricks-day-river-parade-festival
St. Patrick's Day Artisan Show
Enjoy a stroll along the picturesque River Walk, (Extension of the River Walk, near the Chamber of Commerce) Visit with artisans who are anxious to share information about their craft. March 16th -18th 11:00-11:00.
By Leslie Foley