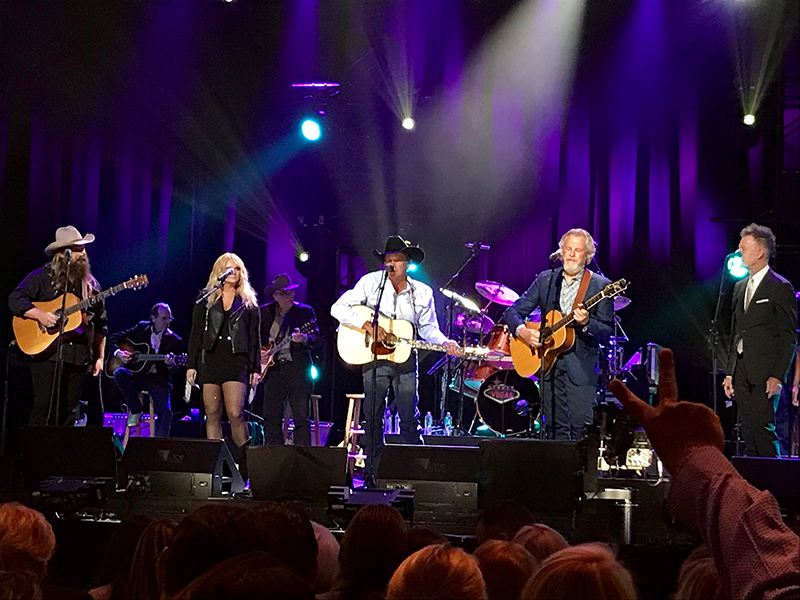 Hurricane Assistance
All eyes were on San Antonio on September 12th as country music heavy weights arrived to perform at the Majestic Theater. At last check over 44 million dollars was raised from the Hand in Hand benefit concert and celebrity staffed telethon that had all of Texas and the world talking! Country legend George Strait and friends Miranda Lambert, Lyle Lovett and Chris Stapleton put on a charity concert to go down in the record books, in hopes of helping those affected by Hurricane Harvey and its aftermath.
Feliz Modern
Ginger Diaz, pictured with Michelle, an employee, has opened a new lifestyle store just off the Olmos/McCullough circle. Feliz Modern sells unique, quirky modern and vintage items for parties, décor, and home. The shop also features an event space for meetings or gatherings in the area. Ginger is known for her exquisite taste in interior décor. 110 West Olmos.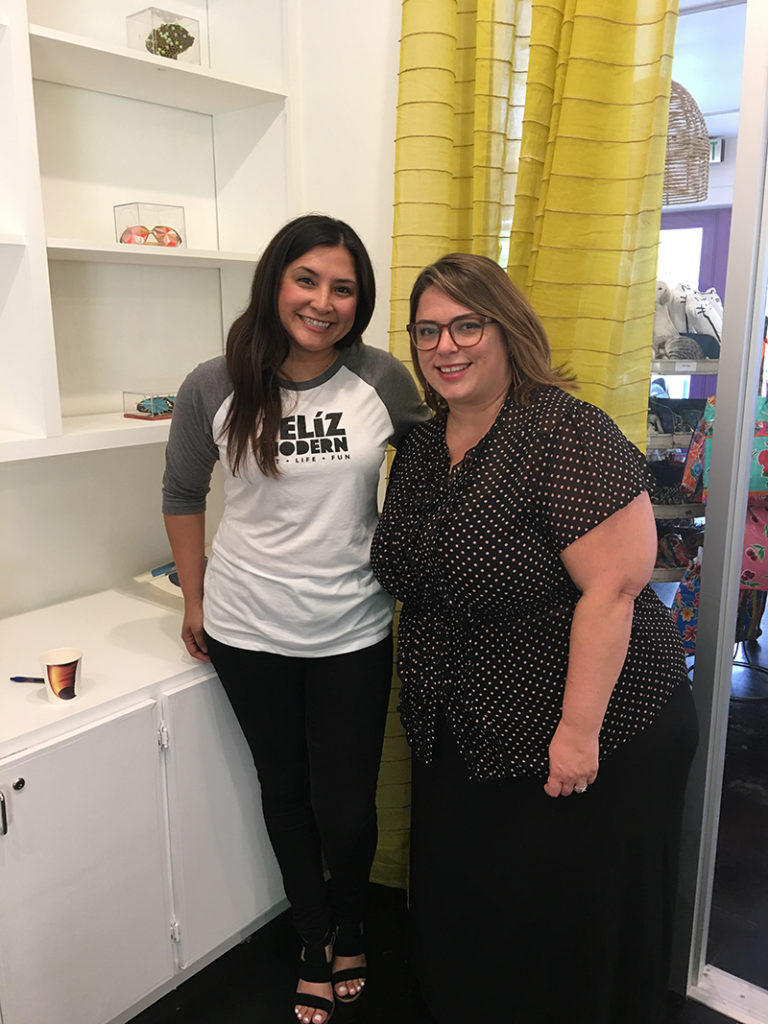 Dia De Los Muertos At The Pearl
Pearl Park will be transformed into the rich traditional Mexican holiday that remembers family and friends that have passed away with altars/ofrendas, music, a procession, children's crafts, and programming. The celebration will take place on November 1 and 2. The first day will be focused on children's workshops, performances, will feature milkshakes by Honeysuckle Tea Time, and literary artist Carmen Tafolla will read and emcee the evening performances. The second day will feature a performance by Patricia Vonne and the all-female mariachi group Las Coronelas. Both days will feature stilt walkers by the Guadalupe Dance Company and alters by regional artists that include: The Guadalupe Cultural Arts Center, Art Pace, Regina Moya, Franco Mondini-Ruiz, Cruz Ortiz, and Cristina Sosa Noriega.
Adelante Boutique Expands
Fall Shopping anyone? Adelante Boutique has expanded its space and invites shoppers to experience the roomy addition. Now equipped with a total of 2400 square feet, Adelante enhancements include a fourth dressing room, a shoe department with its own storeroom and an expanded storage area with accessibility to receive inventory off the floor and retain back stock. The expansion happens to mark Adelante's 7th anniversary of being located inside the Historic Pearl section of San Antonio, although the company itself is 42 years young. With over four decades of fabulous finds in trendy boutique clothing, jewelry, shoes, gifts and home décor, guaranteed to appeal to all generations of a family, the additional space gives San Antonian's of any age another reason to shop local. Location is at 303 Pearl Parkway, Suite 107.
Olmos Rugs Closing
Through the end of November 2017, Olmos Rugs and Oriental Rug Workshop will prepare its showroom and repair and cleaning facility to close its doors.
Olmos Rugs has proudly served San Antonio and surrounding communities since 1975. Owner, David Rodriguez, wishes to thank all of his family, friends and customers for their support over the years. David started Oriental Rug Workshop after 10 years in the Oriental rug department at Joske's in downtown San Antonio.
If you'd like to visit the store one last time or to take advantage of the Retirement Sale it is located at 4835 McCullough in Olmos Park.
Dance Party On The Lawn At Pearl
Sound Cream Airstream is a cool new traveling bar, lounge and DJ booth that sets up every Wednesday evening from 5:30 – 9pm at the Pearl. The whole thing is operated out of a vintage Airstream trailer. Needing only a little electricity and some glittery disco balls, this Airstream 'discoteca' turns any outdoor space into a spontaneous dance floor. Visitors are encouraged to dance on the lawn to sounds of weekly local and guest DJ's showcasing music genres like Cuban Salsa and disco.
By Amy Spears