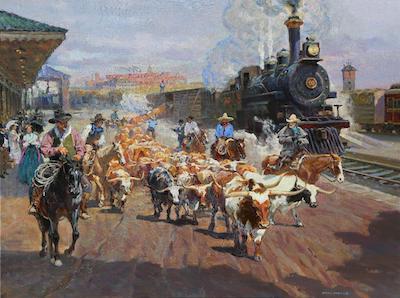 Night of the Artists
Located along the iconic San Antonio riverwalk, the Briscoe Western Art Museum hosts it's annual 2019 Night of Artists Exhibition, Sale, and Live Auction. Nicole and Rob McClane will chair the event alongside honorary chair Marianne Malek, with committee members Sarah and Tucker Biedenharn, Missie Bowman, Margaret and DB Briscoe, Laura Nell and Trace Burton, Jessica and Will Collins, Linda Gail and Robert Dullnig, Jessica Erin Elliott, Triana and Brandon Grossman, Lindsay and Jack Guenther Jr., Angie and Cinco Light, Nancy Loeffler, Amy and Ken Maverick and Megan and Tres Steves. The event kicks off March 29th at 6:00pm with the exhibition preview, artist awards dinner and live auction. There will be a VIP preview of the show with cocktails in the galleries, followed by a seated dinner, artist awards and a live auction featuring select art by some of the most renowned contemporary Western artists. The following day, March 30th at 5:30 p.m. there will be an art sale and reception: This Night of Artists signature event begins with a "Luck of the Draw" sale of over 280 works of art including paintings, sculpture, and mixed media by nearly 80 of the country's top Western artists. The event includes delicious food, drinks, and live music under the stars. For tickets to this event visit their website at www.briscoemuseum.org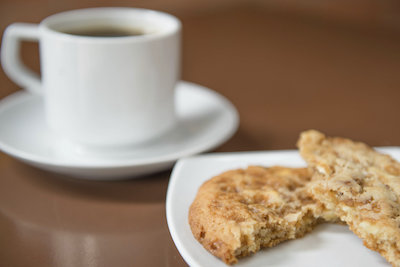 Culinary Institute of America's Bakery Café
The CIA Bakery Café is returning to the Pearl. The popup bakery's home (through April 11th) will be at Savor, the new Modern American restaurant that opened in January. Under the direction of CIA faculty, students will be preparing and serving breakfast and lunch for the public, with both dinein and takeout options.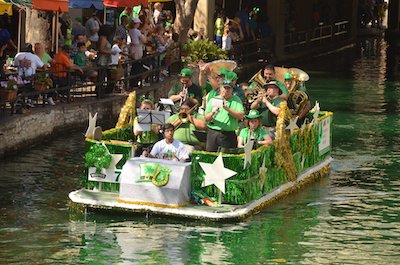 Have You Seen the River Go Green?
Each year since 1968 the River Walk has been magically transformed into the River Shannon with eco-friendly green dye. Visit the River Walk Sunday, March 17th. Enjoy a pint or two at any of the bars or restaurants along the 2 1/2 mile downtown stretch of the river and listen as the sound of bagpipes fill the air.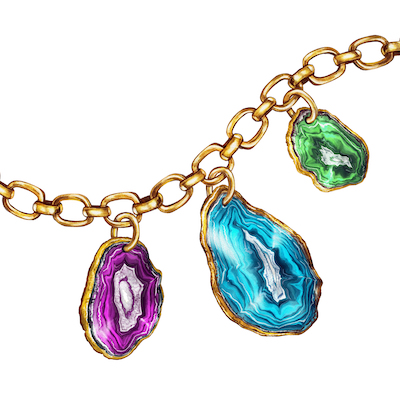 St. Patricks Day Artisan Show
Celebrate St. Patricks day by strolling the banks of the River Walk and admiring the beautiful handmade merchandise made by local artisans. The show runs from 11a.m. until 11 p.m. on Friday and Saturday, and 11 a.m. until 8 p.m on Sunday. The artists are different at every show but there are usually booths showcasing and selling pottery, textiles, jewelry, woodwork, paintings, clothing, beadwork and more.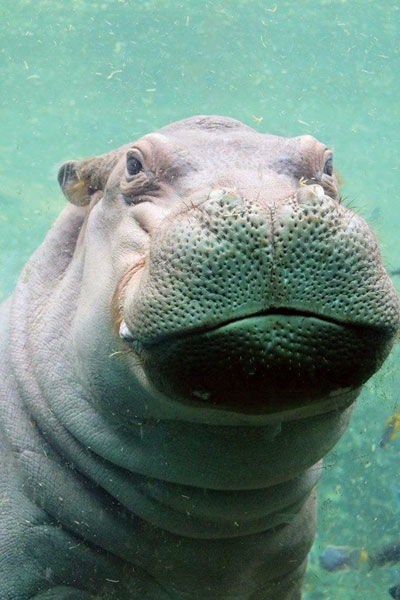 Hippo Sized Fun
San Antonio Zoo's three-year-old hippo, Timothy, made waves on social media and national news after sending his long-time crush, Fiona, the best birthday gift – a San Antonio-style birthday serenade. Fiona, a hippo from Cincinnati Zoo and Botanical Gardens, turned two and what better way to share a piece of San Antonio culture than to have a local mariachi band sing "Las Mañanitas" in both English and Spanish. A viral video was posted on social media and came with a charming Timothy poem: "Dear Fiona, Happy Birthday to you, Happy Birthday to you, You look like a gorgeous hippo and you smell like one too! Anyhoo, I hope you like my video present to you mi amor! Sincerely, Timothy".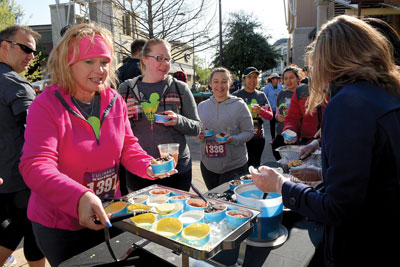 Culinaria 5K Wine & Beer Run Returns to The Shops at La Cantera, March 16th
The Culinaria 5K Wine & Beer Run 3.1-mile trek through The Shops at La Cantera with the scenic hill country as a backdrop makes for an experience unlike any other run in Texas. All 5K Wine & Beer Run participants enjoy a postrun celebration that promotes a healthy lifestyle including delicious eats, irresistible drinks, wine and beer tastings, activities, shopping and more. Eat. Drink. Run. The cost ranges from $40 to $55. This event is open to all types of runners, including teams (minimum of 10 participants). For more information or to register online visit www.culinariasa.org.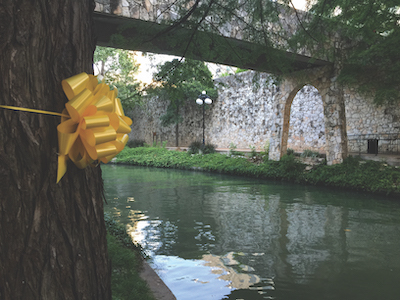 Tie a Yellow Ribbon…
The Yellow Ribbon Project is a thoughtful way to honor those who serve. Yellow ribbons will be hung on trees along the River Walk from May 5th through May 18th in advance of the annual Armed Forces River Parade which takes place on Saturday, May 18. Proceeds from yellow ribbon sales are used to underwrite the Armed Forces River Parade, which is free and open to the public.