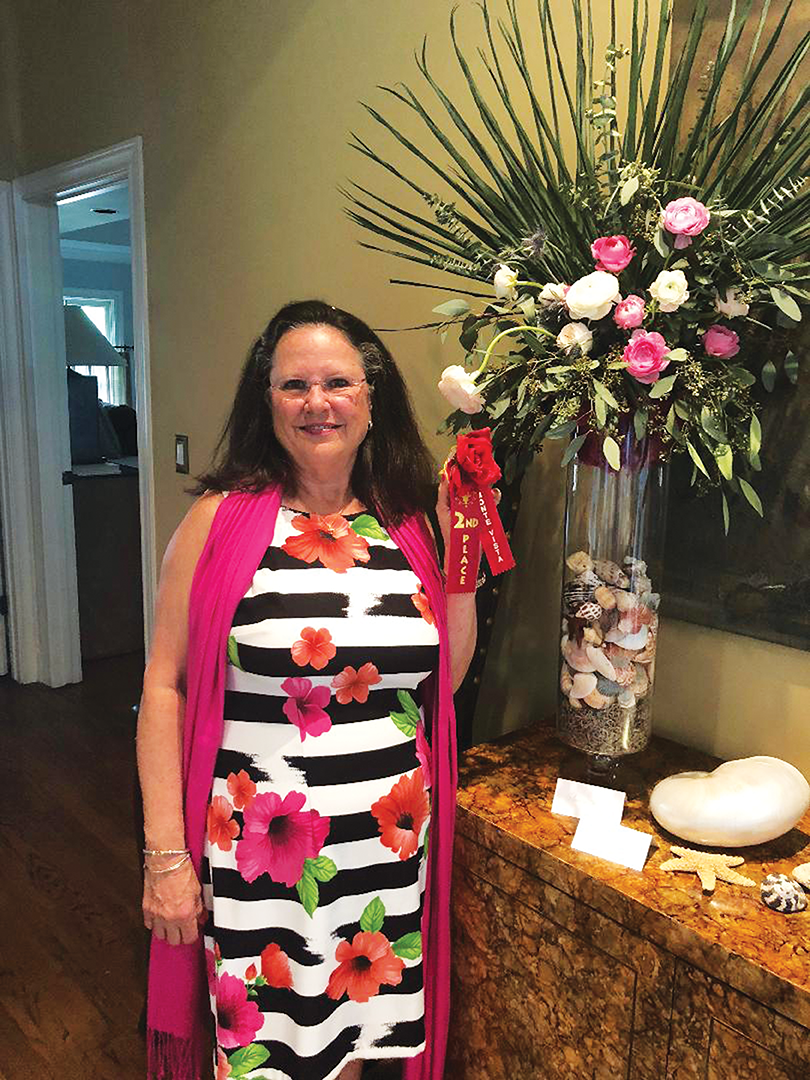 2018 Spring Flower Show
The members of Monte Vista Garden Club outdid themselves with beautiful floral arrangements designed by club members for the 86th anniversary celebration. Garden show co-chairs Christina Chitwood and Sandy Hornberger welcomed guests to the home of Cindy Rubsamen. President Richey Haden and vice presidents Trinka McGehee, Caroline Kuper and Robin Casseb welcomed and oversaw guests, including Peggy Belasco, Debbie Long-Shirley, Alicia Thomas, Lynne Breuer, Ellen O'Gorman, Lucy Cosper with mother Juliet Tanner, Pam Atherton, Cathy Case and Deborah Radicke.
SA Women's Hall of Fame Induction Ceremony
Sixteen amazing women were inducted into the 2018 San Antonio Women's Hall of Fame Gala. Trailblazers included Jessica Erin Elliott, Elizabeth Dalton, Priscilla Hill-Ardoin, JD; Laura Vaccaro, April Ancira, Marisol Deluna, Rebecca Brune, Julissa Carielo, Judge Laura Parker, Robin Harder, JoAnn Andera, Ruth Ruprecht, MD, PhD; Karin Barnes, PhD; Norma Gutierrez Maldonado, Pamela K. Fink, PhD; and Sister Sarah Lennon. President Virginia Van Cleave welcomed guests and honorees, and morning news anchor Elizabeth Ruiz served as mistress of ceremonies. The national anthem was performed by Dr. Patsy Torres-Lucero, and the invocation was given by Sister Michele O'Brien. Following dinner, there was a special performance by the students from Young Women's Leadership Academy.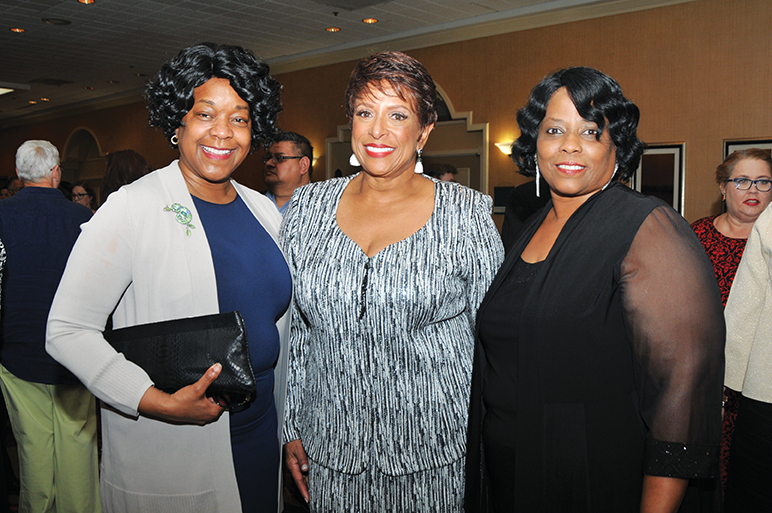 A few former inductees include Barbara Dreeben, Kelley Frost, founder Jocelyn Straus, Marian Sokol, Kathy Sosa, Jimmie Ruth Evans, Becky Hammon, Phyllis Browning, founder Pat LeMay Burr, founder Lila Cockrell, Deborah Knapp, Beverly Purcell-Guerra, Abigail Kampmann, Paula Gold-Williams and founder Jane Macon.
GrayStreet Proposes 20-story Hotel and Office Tower Near The Pearl
Downtown developer GrayStreet Partners has proposed a 20-story hotel and office tower on Broadway near The Pearl that would exceed zoning regulations intended to protect the San Antonio River.
The 260-foot tower, at the corner of Broadway and Newell Avenue, would be the tallest building along the booming lower Broadway corridor. Pearl developer Silver Ventures is constructing a 10-story headquarters for local credit union Credit Human near the site.
The tower would be more than double the maximum height of new construction in the River Improvement Overlay zoning district where it's located. The district was set up to protect the river from development. Buildings in the district are restricted to 10 stories and 120 feet in height. City staff has determined that the tower wouldn't cast harmful shadows over the river, according to the HDRC agenda.
Preliminary plans include 10 stories of "hospitality space," four stories of offices and ground-floor retail spaces.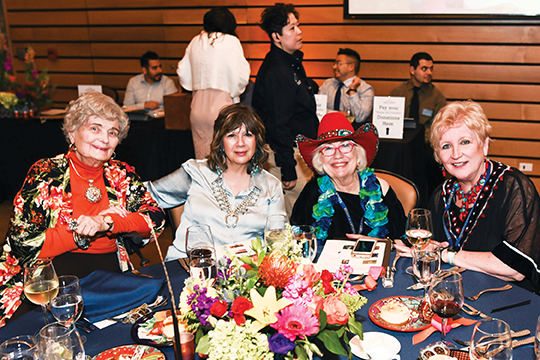 2018 Night of Artists Art Sale and Exhibition
The Briscoe Western Art Museum raised a record-breaking $2.4 million during the first weekend of the 17th annual Night of Artists Art Sale and Exhibition, including nearly $1.9 million in total art sales. Kudos to Marianne Malek, 2018 Night of Artists committee chair. This year's show is the biggest to date with over 280 works of painting, sculpture and mixed media art on display by 74 of the country's top contemporary Western artists. Proceeds from the sale benefit the programs, exhibits and collections of the Briscoe Museum.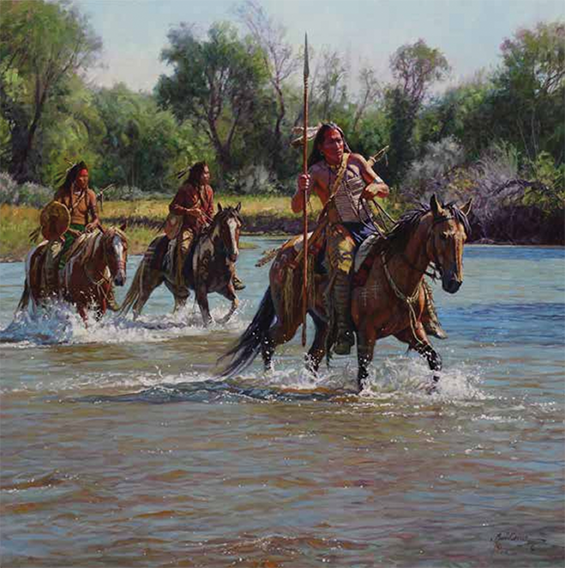 The Briscoe's annual fundraising event was revamped for 2018 with the addition of several new artists and the Bison Society Collectors Summit and a live art auction hosted by legendary auctioneer Troy Black. The public exhibition and sale will continue through May 6.  Top sellers at the live auction included Warriors on the Greasy Grass by Martin Grelle, which sold for $150,000, and Grizzly Bear Man by Z.S. Liang, which commanded a price of $70,000.
Health and Wellness
Grab the family and head over to the 5th annual Family Health and Wellness Expo at Henry B. Gonzalez Convention Center Hall 3, on Saturday, May 19, 11 a.m. – 4 p.m. A wide range of exhibits, activities and demos will entertain, educate and engage attendees.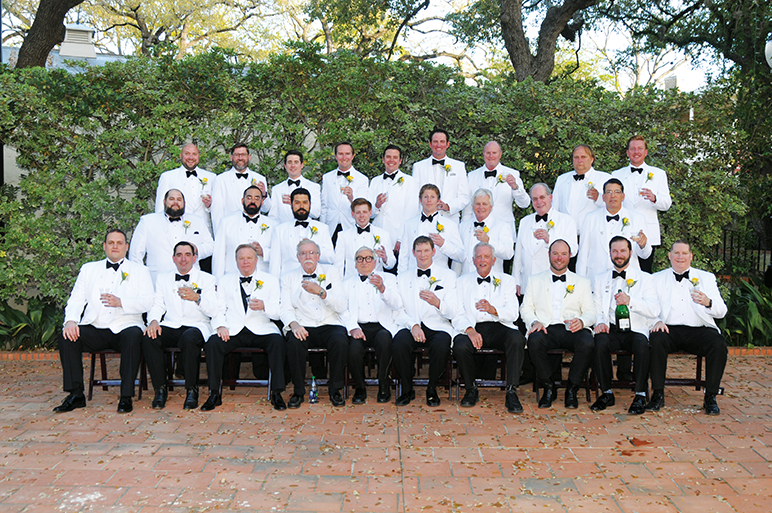 Martini Ball
The San Antonio Martini Foundation & Trust's 55th Annual Martini Ball returned to La Villita assembly building for an evening of adult beverages. Drink of choice? Martinis, of course! Passing Strangers played for the huge crowd, and four new members joined the club, bringing the total to 30 directors who host the annual event that requires an invite to attend. Jarod Cain chaired this year's Ball. Guests included Andrea Holland, Lori Shellhorn, Kelly Storbeck, Debra Weems, Dr. Alexis Wiesenthal, Dr. Alison Wiesenthal and a few of the directors: Luke Holland, Dr. Robert Schnitzler, Dr. John Edwards, Charles Rubiola, Dr. Brian Harle, Daryl Zumwalt, Jim Hollerbach and Miles Donnelly.
Luxury Clothing Line Now Available Online
The Carlisle Collection, a high-end clothing line with a 37 year history of impeccable taste and style is doing something new as they move into 2018. After a history of excellence in sales through private showings and trunk shows, the clothing is now available online. Carlisle has relationships with the same exclusive fabric houses as the world's top designers, ie, Chanel and Escada, but available at a lower price point (think Ellen Tracy or Dana Buchman). The Carlisle Collection is a collection of investment pieces meant to last for years as you build a work and social wardrobe around them. And unheard-of in a luxury line, all pieces in every collection are available in sizes 0 – 18.
Odilia Barton, from San Antonio is one of the first exclusively-online digital stylists hired. If you are unfamiliar with Carlisle…the Spring/Summer 2018 collection will have you sold on its quality and luxury. To learn more visit www.odilia.carlislecollection.com.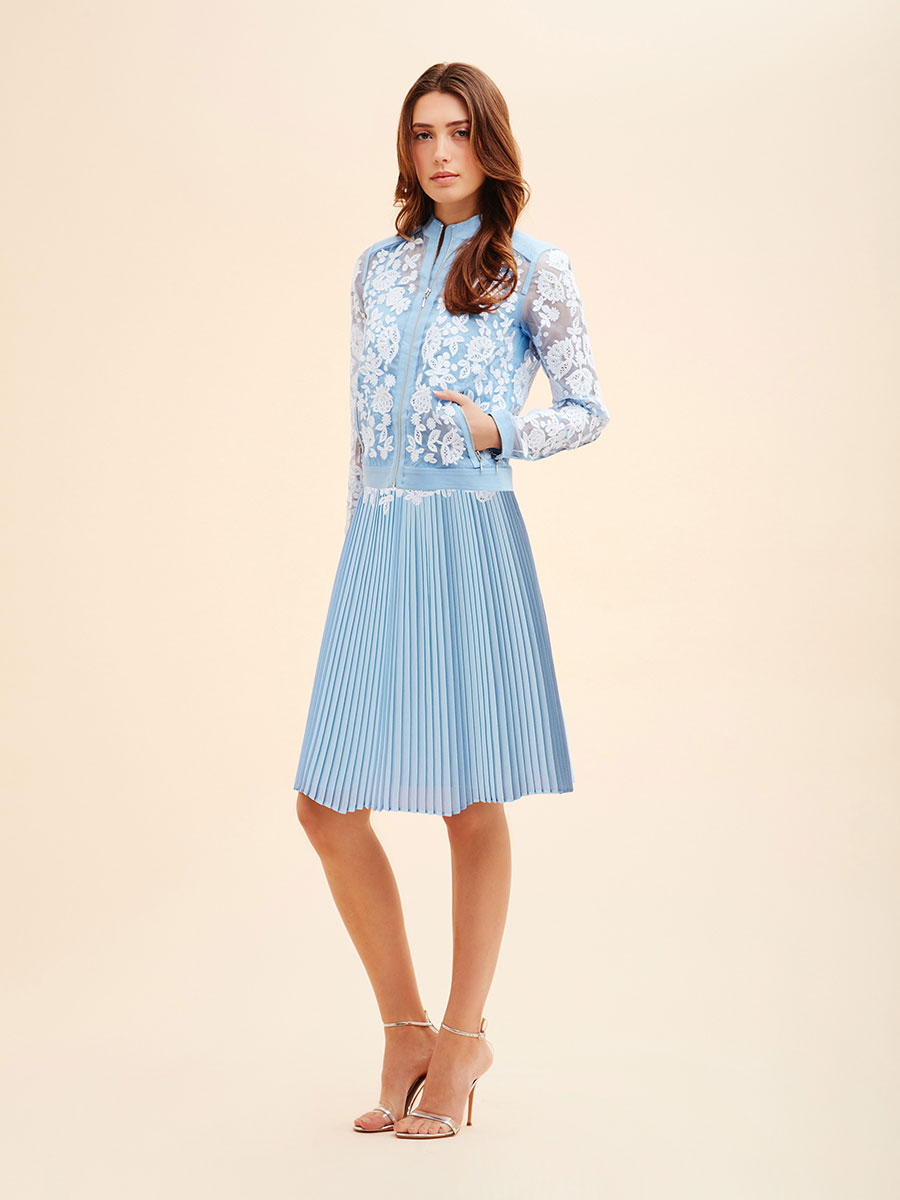 By Leslie Foley