Are you craving a new experience, right here in the Alamo City? If so, then check out this month's Outside '09. From drinking in the new spirits offered at The Well, to new eateries and a visit to the Culinaria food truck event happening mid-month, you will be flanked with choices galore to gather with friends and family. And don't forget to take in the greatest burger in Texas in Olmos Park at Folc. Then, give your eyes and ears a similar feast of delights with Jazz'sAlive at Travis Park and FotoSeptiembre.
Openings and Delicious Details
Las Nieves Fruit Cups & More was listed in Southern Living as SA's favorite raspa (scraped ice) stand, and hey, try it with chili powder on top to spice it up! Several locations around town: 4310 Blanco Road, Ste. #2; 118 West Hildebrand Ave., Ste. 101; or 9385 Marbach Road. Perfect for summerime heat! Natural Grocers, located at 13310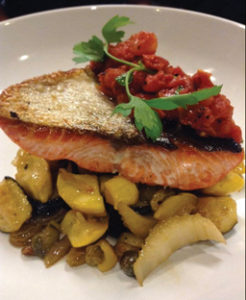 N.W. Military Highway, is proving to be a popular organic and natural products retailer. For those interested in nutrition, you can stop by and sign up for classes, speak to a nutritionist or simply try the products. Rossini Italian Bistro at 2195 N.W. Military Highway has new owners. The Old Main Association has opened at 2512 N. Main Ave., serving pub food, casseroles, cheeseburgers, cheeses and jams, etc. At the Pearl, look for The Good Kind, a merger of sorts between Tim the Girl catering and One Lucky Duck. It is a small café set to serve clean choices, take-out or delivery. Little Bottle Co. at 11854 Wurzbach Road, features miniature liquor bottles tied with ribbons to c Co. ommemorate different occasions. Sip, relax and savor at the new Jugo Juicery near Castle Hills at 11858 Wurzbach Parkway.
INDUSTRY NIGHT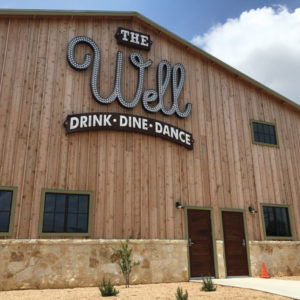 The Well, at 5539 UTSA Blvd., San Antonio's newest dining, drinking and dancing destination, is now hosting Industry Night every Wednesday. For those in the service industry, drop by after 9 p.m. with proof of where you work and imbibe awesome drink specials such as $3 cans of craft beer, $5 Cinco Vodka strawberry lemonade cocktails, $3 select cocktails such as a gin berry fizz, gimlet and Bee's Knees and $2.50 select shots. For more of The Well's weekly programming such as Thursday College Nights and nightly live music, visit thewellsanantonio.com.
The Greatest Burger in Texas is in San Antonio
The greatest burger in Texas is at Folc restaurant, according to Texas Monthly's August issue. Also on the list are hamburgers from several other local restaurants: Cured, Rebelle, T.J.'s Hamburgers and Zinc Bistro & Bar.
Fotoseptiembre
On display throughout San Antonio during September is the annual Fotoseptiembre USA SAFOTO featuring galleries and exhibits of photography and photography-based art forms. The event runs through October 15 and is free to the public. For details on receptions, exhibit hours and locations visit www.fotoseptiembreusa.com/fotoseptiembre/2016.
Scream Time is Near
Yep, October is around the corner, but these frightfully fun events begin at the end of September: Six Flags Fiesta Texas Fright Fest and SeaWorld's San Antonio Howl-O-Scream. Be scared, be entertained, but just be there to experience the thrills.
SA's World Heritage Festival
Sept 7-11 The City of San Antonio will host World Heritage Festival on Sept. 7-11 to celebrate the one-year anniversary of the San Antonio Missions being designated as a world heritage site by the United Nations Educational, Scientific and Cultural Organization (UNESCO). The event will celebrate SA's history and culture and promote and raise funds for the missions and the city's other cultural heritage sites. The fest is being organized by The Rivard Report, Bexar County, San Antonio River Authority (SARA), National Park Service, The Alamo, Los Compadres and Las Misiones.
Battle for the Books 5K Fun Run & Walk
The first annual Battle for the Books 5K Fun Run & Walk will raise money for language arts tutoring to encourage kids in their quest for knowledge The 5K starts around scenic Woodlawn Lake, where participants savor views of the water and wildlife and receive an official T-shirt, participant medal, bib and swag bag — a perfect event for back to school. The event on Sept. 25 will benefit Ye Olde Tutor, a not-for-profit organization. For more information, go to www.active.com.
Culinaria Food Truck Event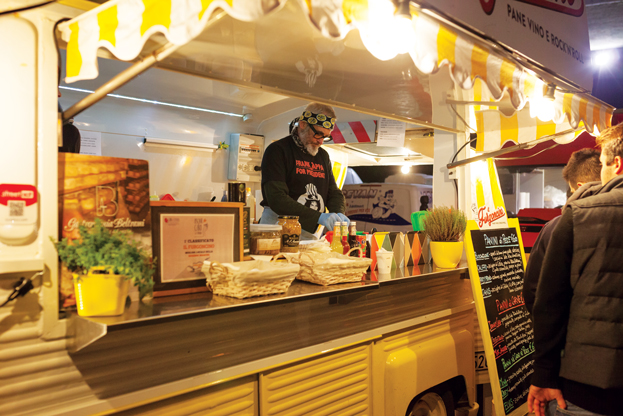 There'll be plenty of foods to choose from with extended hours, and, of course, more food trucks will ensure a full day of dining, entertainment, beverages and on-site shopping too. It's at Freeman Coliseum on Saturday, Sept. 10, from noon – 6 p.m. Tickets may be purchased at www.culinariasa.org. Bring the whole family for "meals from wheels," you might say.
BY LESLIE FOLEY