OUTSIDE '09 this March
Spring is here and we give you fresh perspectives on history, updates for your home and spend time at fun festivals with mutts and mockingbirds. As the city
prepares for its 300th, we give you the scoop on the Auguste Rodin exhibit, a festival for the family at McAllister Park, the Pearl's Paella Challenge and Hemisfair's inaugural Mocking Bird Fest. We even take up a racquet and head over to the city's first Tennis Open. On our way, we check out options to update our home décor with Rox&Zander and Unik's new furnishings.Then, we relax with Bond & Beyond, the Symphony's ode to James Bond tunes.
San Antonio Kicks Off Its 300th Anniversary
Mayor Ivy R. Taylor and Bexar County Judge Nelson Wolff recently kicked off San Antonio's official Tricentennial celebrations at the Tobin Center for the Performing Arts to commemorate the community's 300th anniversary taking place in 2018. The event featured the unveiling of the official Tricentennial emblem and website, www.sanantonio300.org, where residents can learn more about the celebration and apply to become an official Tricentennial partner.
During the first week of May 2018, the city will observe the 300th anniversary of the founding of the San Antonio de Béxar Presidio and the Villa de Béxar civil settlement.
"Three hundred years is a significant milestone in San Antonio's remarkable journey," Mayor Taylor said. "I could not be prouder that our beloved city will soon commemorate this special anniversary. We invite the community to get involved in this once-in-a-lifetime event."
"Bexar County is looking forward to our Tricentennial celebration, which will include the grand opening of San Pedro Creek and celebrations along the Mission Reach of the San Antonio River to showcase the World Heritage Designation of the San Antonio Missions," said Judge Wolff.
The official Tricentennial emblem was unveiled during an interactive ceremony featuring live music by Mariachi Las Alteñas and Don't Forget the Music, along with performances by Ballet San Antonio and Trilogy Dancers, visual art by Mario Garza and a ceremonial prayer from the Southern Intertribal Group.
The Tricentennial celebration is a partnership between the City of San Antonio, Bexar County and the private sector. AT&T was announced as the first corporate sponsor.
"During our 300th anniversary, many events will be featured celebrating arts and culture, educational and economic initiatives and community service that will show the world we are a diverse and dynamic cosmopolitan city," said Edward Benavides, Tricentennial Commission CEO. "These celebrations will be a tremendous community effort that will require partnerships with public and private organizations to implement the most ambitious celebration San Antonio has ever experienced."
The Tricentennial Commission includes 19 appointed individuals and is chaired by Robert Thrailkill, Dr. Alfonso Chiscano, Fr. David Garcia, Lionel Sosa and Dr. Katie Luber. Organizations may become an official Tricentennial partner by applying directly on the website, www.sanantonio300.org.
SAMA Exhibit Commemorates Auguste Rodin
In commemoration of the 100th anniversary of the death of sculptor Auguste Rodin (French, 1840-1917), the San Antonio Museum of Art presents Rodin: the Human Experience. Featured in the exhibition are the modern sculptor's famous depictions of writers Victor Hugo and Honoré de Balzac; his monumental Torso of the Walking Man; works derived from his masterpiece, the Gates of Hell; and his portrayal of God, which is a self-portrait.
The traveling Rodin: the Human Experience offers museum attendees a must-see chance to come face to face with one of the largest Rodin collections outside of Paris. The exhibit showcases 32 bronzes from the Iris & B. Gerald Cantor Collections. The exhibit will run March 5-May 29. Visit www.samuseum.org for more information.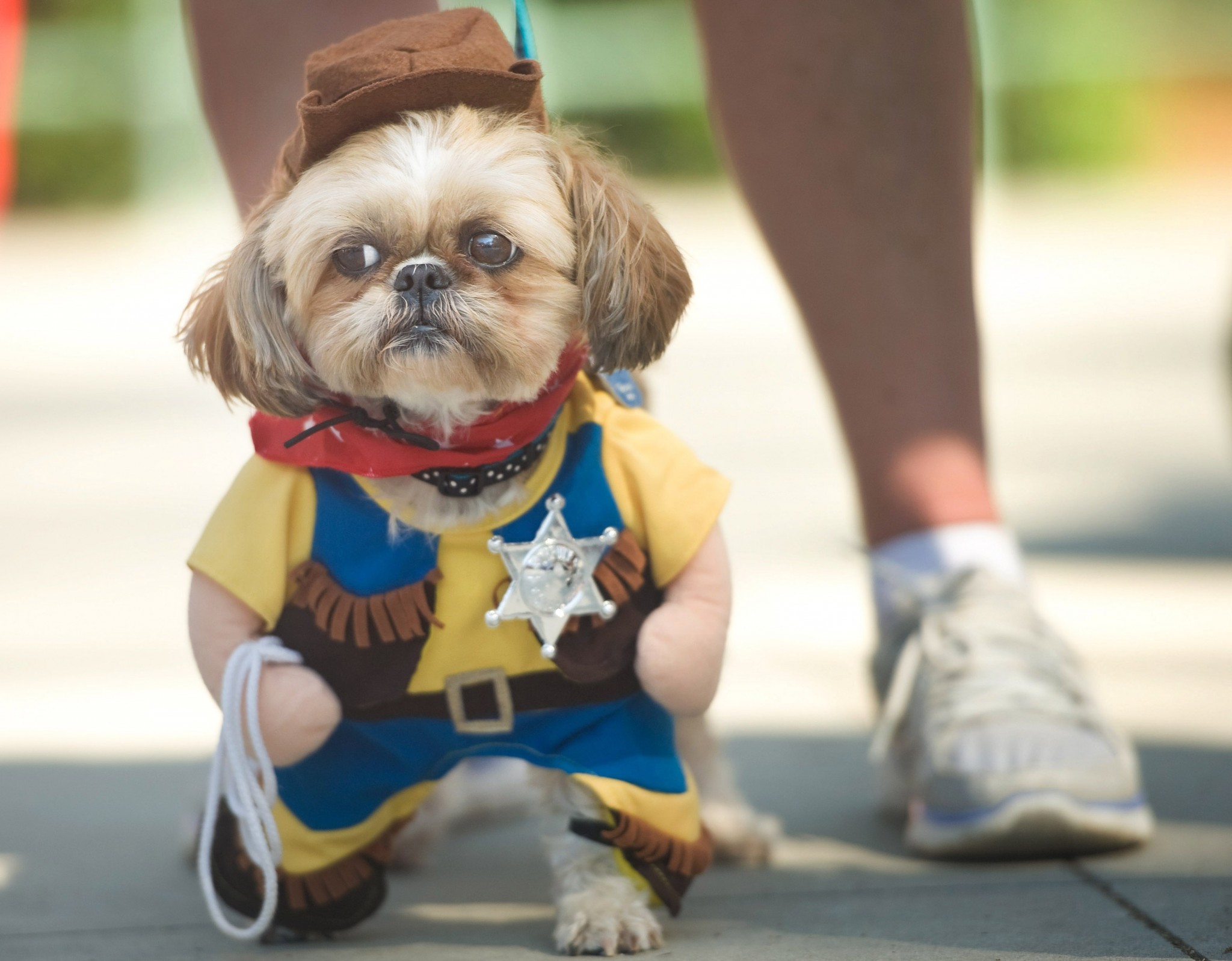 Fest of Tails
Fun for the family and Fido! That's March 19, 9 a.m.- 4 p.m., in McAllister Park. A day outdoors showcasing food and music, arts, crafts and plenty of kites. Soak up the day as a spectator or kite flyer. There will be kites for sale, or stick around and learn to make your own. And Fido can have fun too; dress him up and enter him in the Pooch Parade. There will be prizes for best-dressed dog. Don't miss this one day to show off your kite-flying/designing skills. Check out www.saparksfoundation.org. You won't believe your eyes.
Bond and Beyond
San Antonio Symphony Pops presents Bond and Beyond March 11-13. For all the Bond fans out there, enjoy an evening at the Tobin celebrating the one and only James Bond. Tunes from Goldfinger, From Russia With Love, Skyfall and Diamonds are Forever will remind you once again why we love James. Secure your tickets at 210-223-8624, or visit www.sasymphony.org. Nobody Does it Better.
Tennis, Anyone?
The inaugural San Antonio Open Tennis Tournament, a WTA 125K Series Event, will be held at the McFarlin Tennis Center at 1503 San Pedro Ave., March 13-19. The San Antonio Open will be played outdoors on hard court and will include a 32-player singles main draw and an eight-team doubles draw. For more info go to www.sanantonioopen.tennis for tickets and times.
Pearl Prepares for Paella Challenge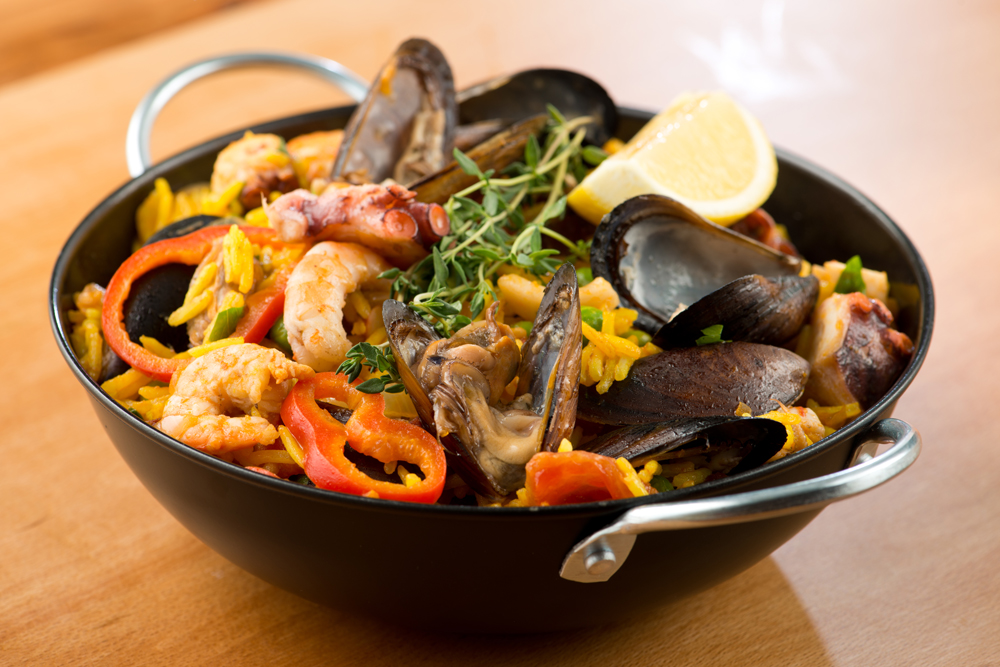 The seventh annual Paella Challenge will return to the Pearl on Sunday, March 13, from 11 a.m. to 4 p.m., hosted by chef Johnny Hernandez. The celebration, the perfect event for the entire family, returns for its seventh year, rain or shine, and will showcase the delicious food and wine of Spain, traditional sangria, a variety of fabulous craft and imported beers and live music from Ray Colao.
Spring Clean
Allergy season is in full bloom and keeping the air fresh in your home is a great place to start your spring-cleaning. Filtration Products, the city's only local filter manufacturer, has helped keep air clean in hospitals, schools, and businesses since 1995. This spring, they launched Filters4Air to help homeowners do the same. Filters4Air is a subscription-based air filter delivery service. 78209 Magazine readers receive a 10 percent discount off a one-year subscription by using promotional code 78209mag when your order from filters4air.com. Choose filters you need and how often you want filters delivered to your door. Then, breathe clean air, and never worry about remembering to change your filters again!
Go Ahead and Play in the Streets
It's Siclovia in San Antonio again, and yes, it's safe to play in the street — Broadway Street. On April 3 head over to Broadway, where you will find runners, bike riders, dog walkers, hula hoopers, skate boarders and more enjoying an afternoon of fitness fun. From 10 a.m to 3 p.m. the street will be free of congestion, cars and traffic. Síclovía offers something for the entire family: food, exercise classes, music, vendors, merchandise and fresh air. Get fit, have fun and be healthy. Go to www.siclovia.org for details, maps and updates.
Give Your Home A Spring Forward
Rox&Zander is the exceptional designing duo of '09ers Raven Labatt and Amy Martin, who specialize in the sale of fine home furnishings. Labatt has owned her interior design business for over 20 years and joined Martin to establish Rox&Zander in 2014. They travel the country in search of antiques, fine collectibles, accessories and one-of-a-kind finds for your home. Whatever your home fashion needs, Rox&Zander has beautiful options for every room. Rox&Zander is open seven days a week in North Star Antiques and Interiors at McCullough and Rector. Designer discounts are available by appointment in the Rox&Zander Studio on Broadway. Look for all the newest and greatest finds on Instagram @ roxandzander. For questions, you can call Labatt at 210-872-3402, or Martin at 210-218-6638. You can email them at roxandzander@gmail.com
Unik's Unique Furnishings Freshen Up Any Home
Check out the website www.unikvintagefurniture.com for vintage-industrial antiques and home décor from India, Mexico, Europe and the U.S. The website has pics of items for sale, custom- built items, recycled finds and more. This new warehouse stores furniture such as coffee tables, bookshelves, armchairs, loveseats, sideboards and other antique treasures. Give your place an updated look by going back in time with these touches of vintage, cottage or farm finds. For information call 210-997-0771, or visit the store at 514 W. Hildebrand Ave. to inquire about delivery, classes, hours and decorating projects.
'09 Favorite SA Fresh Opens at 1015 Rittiman Road
Opened since mid-January in its new location, SA Fresh is now home to a restaurant. It's open from 11 a.m. to 2:30 p.m. Monday through Saturday for lunch. The menu includes soups and salads made from scratch, using organic and local ingredients. Located next to Fort Sam Houston, SA Fresh also provides a military discount. For information about the menu and catering options, go to www.safresh.com.
Hemisfair Hosts Inaugural Mockingbird Fest
Hemisfair is excited to announce the first-ever Mockingbird Fest, a new celebration that showcases the food, culture and fun of Texas. Mockingbird Fest will be an all-day celebration taking place March 5th from 10 a.m.-6 p.m. at Yanaguana Garden. Local musicians, chefs, brewers and cultural institutions will fill Yanaguana Garden with the sounds, flavors and traditions of the Lone Star State. A dozen food vendors and brewing companies will also be in the park for the celebration.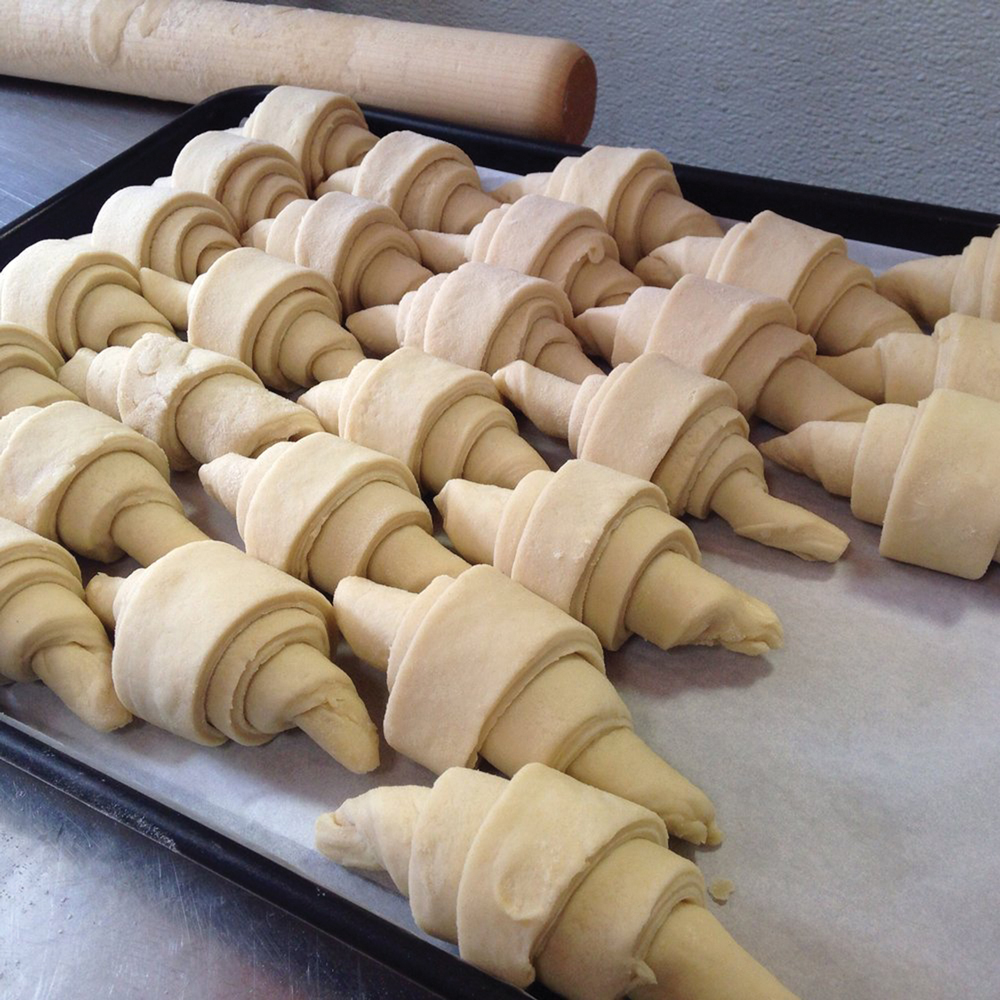 Briscoe Western Art Museum, the Witte and the Institute of Texan Cultures will have kid-centric activities that playfully teach the history and cultural traditions of the State. To help exhibit the natural wonders of Texas, Sea World will be there with real live native species, including a screech owl and alligator, with which visitors can interact. Visitors can also enjoy Texas stories, including readings by local author Jennifer Mendiola from her children's book I Only Just Love You A Lot.
The event is free and open to the public.
Yanaguana Garden, including play features such as the splash pad and climbing structures, will be open to the public as usual.
Sketch for Dining
Sketch is a pop-up bistro and bakery at the Hops House space in the San Antonio Museum of Art. It's open Tuesday through Friday 9 a.m. to 3 p.m. and Saturday and Sunday for brunch from 10 a.m. to 2 p.m. According to Jose Ramon Campos, "Sketch will last only until the summer, when we will close down and renovate the Hops House to open as a full-fledged bistro and lounge."
BY LESLIE FOLEY