San Antonio hits a new level of culinary crazy with Culinaria's restaurant week and new restaurant happenings at The Shuck Shack, Moshe's Golden Falafel and a makeover at Morton's. Then we chase that news down with the Rocket Fizz Soda Shop and Candy Shop. And it's a feast for the eyes (and feet) with Spy! The Exhibit, Nutcracker Ballet auditions, Boots 'N Shoots and Parade of Playhouses. Read on, this portion is fat free!
AW SHUCKS!
The Shuck Shack, a casual seafood eatery, is open at 520 E. Grayson St. You can imagine all the "Shuck" jokes, but seriously, chef Jason Dady's newest venture is up, and shucking has begun. Go for lobster rolls, oysters, clam chowder, fish and chips, lobster bisque and a playground. Check Facebook or 210-236-7422 for details, menu suggestions and hours of operation.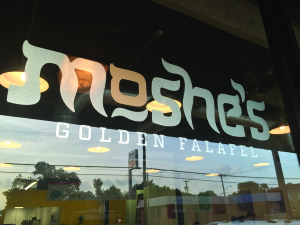 MOSHE'S GOLDEN FALAFEL MOVES IN
Wanting to feast on falafels? Check out Moshe's Golden Falafel, a quaint eatery offering an upscale take on Israeli-style falafels and fresh toppings that recently landed adjacent to the Olmos Park neighborhood at 3910 McCullough Avenue. What makes Moshe's unique is that they offer fresh falafels with food prepared with vegan, vegetarian and kosher methods and ingredients. Crafted by prolific chef Andrew Weissman of local dining faves Il Sogno and Sandbar, to name a few, this eatery was inspired by a pop-up and has now become an official restaurant enhancing one of San Antonio's smallest culinary niches. Moshe's offers a kosher wine list primarily featuring Baron Herzog wines by the glass or bottle. The restaurant is airy and friendly and already enjoys a growing fan base. It is open Sunday-Thursday 11am-3pm, Friday 11am-4pm and closes for the Sabbath. The restaurant is open Saturday sundown til midnight. Mazel tov!
MORTON'S MAKEOVER
Morton's The Steakhouse, located in the heart of downtown in Rivercenter Mall, is sporting a new look. Updated with a sleek design incorporating a modern take on the traditional Morton's The Steakhouse décor, the restaurant now boasts a renovated bar that is incorporated into the dining area. Guests will also see a glossy new interior featuring sophisticated fabrics and leather seating. The majority of the work took place after hours so that guests were not disturbed. Call 210-228-0700 for reservations.
ARCADE MIDTOWN KITCHEN AND EZ'S BRICK OVEN & GRILL CLOSE
Arcade Midtown Kitchen served its final meal June 28 at the historic Pearl. Chef Jesse Perez decided to close the restaurant to focus on culinary expansions, including his newest endeavor, Óxido, in New York City. The EZ's Brick Oven & Grill restaurants at Alamo Quarry Market and 5230 De Zavala Road have also closed. Two of EZ's locations will remain open at 734 W. Bitters Road and 6498 N. New Braunfels.
RESTAURANT WEEK
Restaurant Week (Aug. 15-29) is here again, and for all you foodies, another opportunity to try something new or return to an old fave. Participating restaurants will offer a prix-fixe menu encompassing a three-course lunch and dinner at two different price tiers. Check www.culinariasa.org for tickets and dining details, reservations and a list of who's participating. San Antonio Restaurant Week benefits Culinaria, so your dining experience during Restaurant Week will be a charitable one. With each meal ordered specifically for San Antonio Restaurant Week, restaurants will donate $1 for lunch and $2 for dinner to Culinaria and the programs it supports. Bon appétit!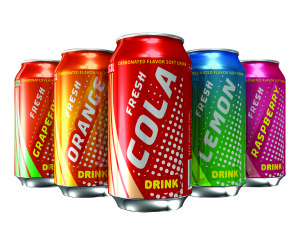 ROCKET FIZZ SODA POP AND CANDY SHOP
No, not the pop, pop, fizz, fizz, oh, what a relief it is… no, it's more fun — as in remembering your favorite whimsical soda at the candy store and oohing and aahing over those hard-to-find candies from way back when. Located downtown near Alamo Plaza at 513 E. Houston St., this candy shop offers movie posters, gag gifts, LOTS of bottled soda pops and candies of all sizes, flavors and tastes for kids of all ages, including us big kids! Take a peek at www.rocketfizz.com for candy fun!
SPY! THE EXHIBIT
SPY! The Exhibit, located at Rivercenter Mall (enter by Morton's Restaurant), is a rare chance to peek behind thick shrouds of secrecy into the undercover operations of the KGB and CIA — some of the most successful intelligence agencies in history. More than 250 objects and artifacts of spy gear and documents – many never before seen outside highly classified circles — reveal an unseen world of espionage and danger. SPY! The Exhibit sneaks visitors into a top-secret world of patriots, spies, moles, traitors and spy catchers. Discover heroes and villains who clandestinely changed the world we live in today.
SPY! The Exhibit is an original, one-of-a-kind 10,000-square-foot exhibition made possible by an unprecedented collaboration of the CIA, FBI, the National Reconnaissance Office, the Foreign Excellent Trenchcoat Society and BASE Entertainment. It is presented locally in conjunction with Discovery Place, Charlotte, N.C. The exhibit opened mid-July and will run through 2016.
CHILDREN'S AUDITIONS FOR THE NUTCRACKER BALLET
It's your chance to dance with professional dancers of Ballet San Antonio at the Tobin Center for the Performing Arts. The San Antonio Symphony will perform during the performances of the Nutcracker Ballet Dec. 4-13. August 29 is the audition date scheduled. Visit the Ballet San Antonio website www.balletsanantonio.org for further details closer to time of auditions.
BOOT'S 'N' SHOOTS
Hosted by the San Antonio Stock Show & Rodeo Calf Scramble Committee, this annual event will be held on Friday, Aug. 14, allowing competitive shooters the chance to showcase their talents at clay shooting. After the shooting has stopped, a catered dinner, drinks, live music and dancing serve to round out the fun-filled day. A live and silent auction adds to the revenues of this event benefiting the Calf Scramble program. It takes place at the National Shooting Complex, 5931 Roft Road, from 10 a.m. until 10:30 p.m. Check the website www.sarodeo.com, or call 210-225-0622 for shooting schedule, event details and ticket prices.
PARADE OF PLAYHOUSES LAUNCHES BENEFIT FOR BATTERED WOMEN AND CHILDREN'S SHELTER
The Battered Women and Children's Shelter of San Antonio is partnering with The Shops at La Cantera and North Star Mall to host the first ever San Antonio Parade of Playhouses, sponsored by H-E-B. Architects, builders, home designers, corporations and organizations have generously donated the playhouses, which will be raffled off to raise critical funds for the Battered Women and Children's Shelter of San Antonio. Themes of the playhouses include The Lantern House, Mouse Hole, Casita Linda, The Trading Post, The Fort, HCA Casita, Summer Breeze Casita, The Hobbit Hole and Casita Bonita. The playhouses will be displayed Aug. 7-16 at North Star and The Shops at La Cantera to coincide with back-to-school and tax-free shopping weekends. For more information go to SAparadeofplayhouses.com.