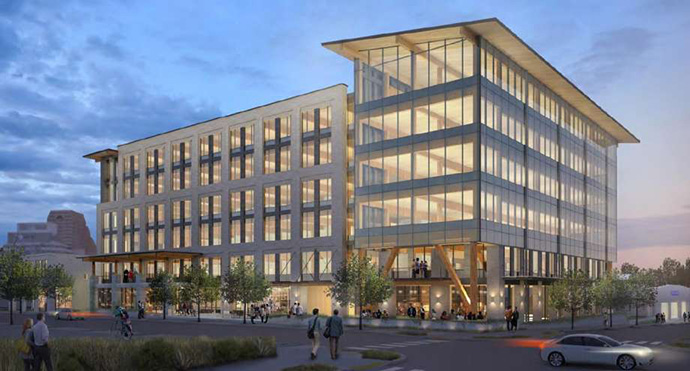 The Alamo Heights area and the Broadway corridor continue to be hot spots for redevelopment.
Pearl, always bustling with activity, keeps seeing new arrivals. Earl Abel's, an iconic restaurant famous for its fried chicken and home-style meals, has relocated back to Broadway. The 84-year-old restaurant has taken over the former Timbo's burger eatery on Pearl Parkway, just off Broadway, having moved from an Austin Highway strip center. Earl Abel's for decades had a hard-to-miss home at Broadway and Hildebrand prior to the construction of The Broadway high-rise apartment complex.
Pearl, home of the former Pearl Brewery complex, has experienced significant expansions and modifications. Cellars, now one of the city's most luxurious apartment communities, opened at Pearl earlier this year. Rents range from $1,830 to nearly $14,000 at Cellars.
Earlier this summer also brought the opening of The Bottling Department, San Antonio's first food hall, on a newly revitalized portion of Pearl. The food hall, which is open for breakfast, lunch and dinner with several locally based culinary ventures, was developed in the former Pearl Brewery bottling building, now atop the Jazz, TX venue.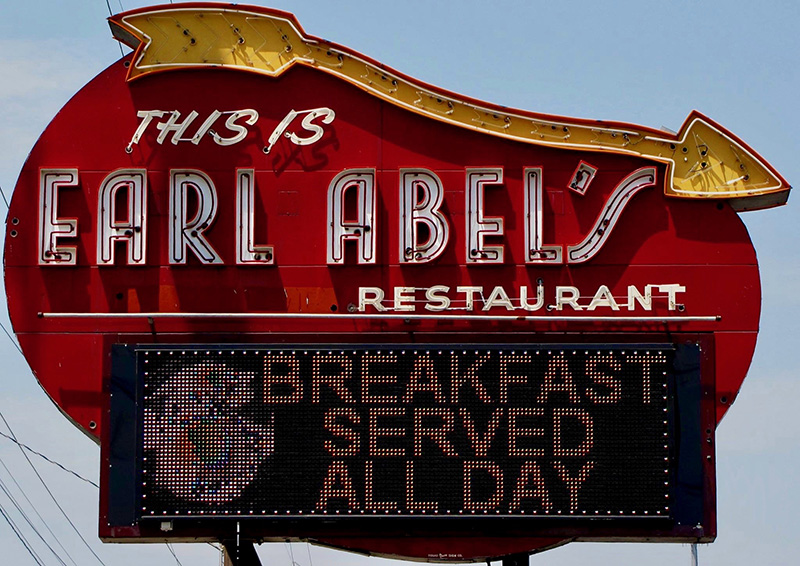 Meanwhile, parking space is being expanded for visitors and workers at Pearl. Silver Ventures, the company that redeveloped the brewery complex, has said an extra surface parking lot is being formed at East Grayson Street and Isleta Street, across from the Full Goods Building. A vacant warehouse was torn down where the new parking lot will be set up.
A bit farther north of Pearl, the lower Broadway corridor will be site for a grand remaking of sorts. The Cavender family and Hixon Properties have proposed to redevelop the former Cavender Cadillac dealership at Broadway near 8th Street. City officials had been reviewing plans for a six-story, 140,000-square-foot mixed-use building containing 125,000 square feet of office space and 15,000 square feet of ground-level retail space.
Cavender was the last among several auto dealerships to leave the lower Broadway area after operating there for years. According to a Hixon news release, the project partners want to make the new building sustainable and redevelop the surrounding property as a walkable, connective neighborhood.
City officials and Bexar County counterparts had also been considering more than $8 million in tax and other economic incentives for Credit Human. The federal credit union had been eyeing a relocation of its headquarters from Interstate 10 West to Pearl.
Specifically, Credit Human — formerly known as San Antonio Federal Credit Union — had been mulling the construction of a $112.5 million 10-story office to accommodate the new headquarters. A six-story building would be built nearby to accommodate office and retail space. The project would include surface and underground parking.
Meanwhile, a multi-family community near Alamo Heights is being marketed out to investors. ArborCrowd, an online commercial real estate company and crowdfunding platform, acquired Quarry Station Apartments last June. Built in 1993, the 306-unit complex has seen upgrades under the new management, which also has been trying to address previous issues of neglected maintenance and mismanagement, according to a news release.
ArborCrowd is now seeking investors who want to own equity interest in Quarry Station. Representatives with ArborCrowd say they want to increase the property's overall value and make for more effective rents to help the apartment complex better compete with nearby Class A properties before selling it. The total capitalization of the deal is $40.8 million, according to the release.
San Antonio Strengthens Historic Neighborhood Rules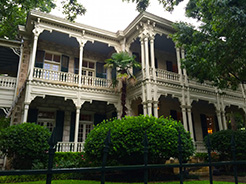 San Antonio City Council on Oct. 5 approved a policy request to strengthen the penalty structure for illegal demolitions in historical and neighborhood conservation districts.
District 1 City Councilman Roberto Treviño pushed for the changes.
"The approval of stricter penalties for illegal demolitions in historical and Neighborhood Conservation Districts (NCDs) is a big win for neighborhood preservation," Treviño said in a press release.
No longer will the illegal demolition of a home be the cost of doing business (double permit fees). Now, violators in historic districts will be fined in an amount equal to the cost of reconstructing the home with as many of the original materials as possible including fees for attorneys, architects and an appraiser. Violators in NCDs and city-wide will be subject to civil penalties."
Welcome, the first day of the Year wholeheartedly with no fear and with lots of aspirations and dreams. New Year gives us the courage to dream a new and big dream. Happy New Year 2018 Wallpapers gives us the reason to try new thing in our life.
Treviño added: "The immediate impact of deterring illegal demolitions is unmistakable. The long-term effects will be seen, as neighborhoods are able to retain their original character as San Antonio grows."
Landa Branch Library Reopens After Upgrades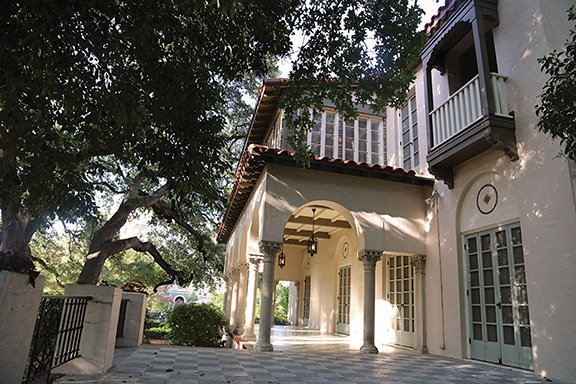 San Antonio Public Library reopened Landa Branch Library on Sept. 21, following three months of renovations and restoration to the historic Monte Vista building.
The library received a complete exterior restoration and interior improvements to realign public service areas for better customer service and refresh furniture and paint.
State Begins Improvements Along Broadway
Late this summer, the Texas Department of Transportation started major street and sidewalk improvement projects at Patterson and Broadway towards Austin Highway and North New Braunfels Avenue.
The scope of work includes, driveways, sidewalks, curb, curb ramps, and a section of asphalt between Grove Place and Arcadia.
These projects are being phased in. Alamo Heights city officials, with help from TxDOT, are providing residents information at council meetings and on the city's website, keeping them informed of the work.
District 2 Field Office Reopening On Rittiman
San Antonio City Council on Oct. 5 approved an ordinance authorizing a lease agreement for District 2 to reopen a Northeast Side field office on Rittiman Road after two years of being closed.
Councilman William "Cruz" Shaw now has two field offices, ensuring easier access for constituents from all areas of District 2.
"We are so excited to reopen the Northeast field office and look forward to continuing to provide constituent services to all areas of our large, diverse district," Shaw said in a news release.
"Being accessible to all residents of District 2 is our number one priority, and the re-opening of this office will ensure all residents have convenient ways to access constituent services and city resources. In community conversations, our residents continually expressed the need and desire to see this office reopened, so I am proud that we are responding directly to that need."
Details on when the grand opening is scheduled to take place are forthcoming.
By Edmond Ortiz