100 YEARS OF HISTORY AT BRACKENRIDGE GOLF COURSE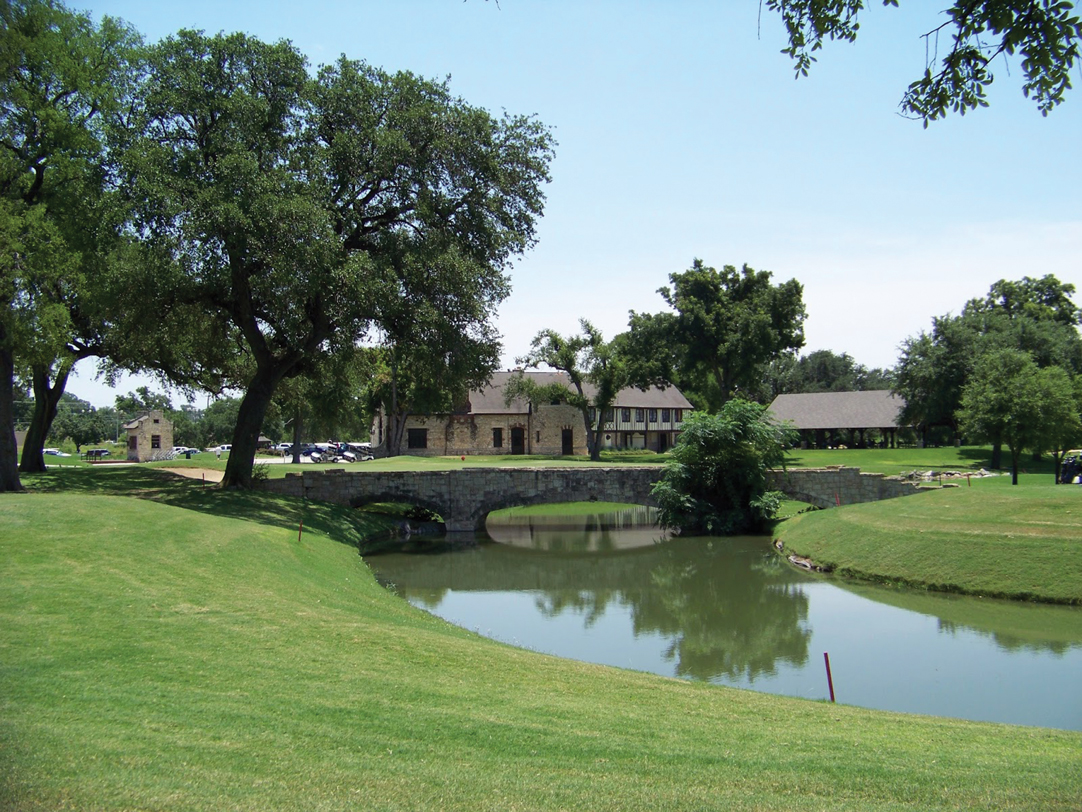 Brackenridge Golf Course has been celebrating its 100th anniversary this year. The Old Brack Golf Tournament, set for Sept. 16-18, is one of the highlights of the celebration.
Course operations administrator Ryan Bell said there's been much excitement about the Old Brack tournament and that the course's centennial has been publicly celebrated in a few ways so far this year, including a float in the Fiesta Battle of Flowers Parade. "We have golfers from all over the world signing up," Bell said. "There's fun stuff inside the tournament and we're doing a big opening ceremony, breakfast, lunch and awards ceremony.
Throughout the decades, Brackenridge Golf Course has been the scene of many firsts in local and state golf history and is the home of the Texas Golf Hall of Fame. It all started when Ray Lambert was appointed city parks commissioner. Looking to improve a young Brackenridge Park, Lambert answered the call by local golfers to build a public course. The city hired noted course designer A.W. Tillinghast to design and build the Brackenridge Golf Course, which opened in 1916. Brackenridge became the first 18-hole municipal golf course in Texas.
That reputation was used as leverage to develop a golf tournament. What is now the Valero Texas Open was simply the Texas Open, first played in 1922 at Brackenridge. It is the world's sixth-oldest professional golf tournament, the third-oldest in the PGA Tour, and second-oldest in the same city. The $5,000 purse offered at the 1922 inaugural event was more than triple the purse for the U.S. Open, which made it the first significant money event in professional golf.
The 1930 Texas Open would be the first pro tournament for future hall of fame golfer Ben Hogan. Another future hall of famer, Byron Nelson, played the same tournament as an amateur and placed second. Nelson, Hogan and another star golfer, Sammy Snead, played the Texas Open during much of the 1940s.
Community members have long supported "Old Brack" in different ways. Neighbor Elizabeth Schriever ran a sandwich stand behind her house. For more than 40 years, "The Oaks" sandwich stand was popular with golfers making the 12th green — nearest the stand — and with hungry workers in the area.
Old Brack was also home to the Pan American Golf Association, a group of local Hispanic golfers, and the Brackenridge Women's Golf Association. Additionally, it is the longest golf course that had gone without a "legal" beer sold on-site. Brackenridge Golf Course underwent a major restoration in 2008.
"I think we need to preserve and honor such significant institutions in golf history," said golfer Ben Crenshaw in the foreword of Reid Meyers' book, The Ghosts of Old Brack. The Austin-born Crenshaw played at Brackenridge over many years, winning a title there in 1967 as a young amateur.
Brackenridge Golf Course looks to rack up more history in the years to come.
BRIEFS
MCNAY MUSEUM ANNOUNCES NEW DIRECTOR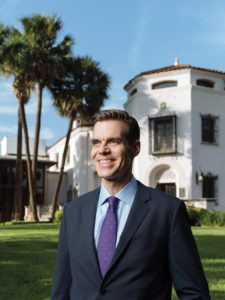 The McNay Art Museum has hired Richard Aste as its third-ever director. Aste most recently worked at the Brooklyn Museum in New York, where he served as managing curator, arts of the Americas and Europe, and curator of European art. "Rich exemplifies everything we were looking for in our next director: a collaborative leadership style, intellectual curiosity and a deep knowledge of the arts," said McNay board president Sarah Harte in a news release. "With his broad international perspective and culturally varied background, he is poised to build, strengthen and diversify relationships between the McNay and the community of San Antonio."
Aste is taking the reins as McNay's director on Sept. 12, succeeding Bill Chiego, who last summer announced his planned retirement following more than 26 years of service.
The McNay appointed a transition committee, which reviewed Aste and other candidates brought forward from the search firm Russell Reynolds Associates. "More than ever, the McNay is positioned to become a vital, soul-enriching resource for every San Antonian and a major player in the city's great success story," Aste said in the release. "I look forward to expanding its reach as a safe and inclusive destination for creative inspiration, social awareness, self-discovery and personal growth."
TERRELL HILLS DRAFTING POLICY ON TRAFFIC CONTROL REQUESTS
Terrell Hills city staff is drafting a policy outlining how the city should consider a public request for traffic control devices, such as stop signs, speed humps or different speed limits.
City Council members on Aug. 8 explained such a policy should have a mechanism for public input. They added the request should specify what situation the request is trying to correct or improve, and that there be a measurable goal for the change. Council members also asked for a tiered approach, where there would be an initial review by the police department of available data, including traffic violations noted in the area, accidents and any traffic counts that may have been done. If needed, the council could also seek a traffic engineering study.
TXDOT Begins Broadway Discussions
The Texas Department of Transportation (TxDOT) is talking with stakeholders about how to improve the Broadway corridor between Austin Highway and Burr Road. TxDOT hosted a meeting on Aug. 3 at Alamo Heights City Hall with a small group of business and property owners.
City Manager Mark Browne said TxDOT is interested in seeing what, if any, improvements these and other local stakeholders would like to see along Alamo Heights' main commercial route. Browne said the city will keep residents informed on any wider public meetings that will be held about Broadway.
Heights Council Sets Budget Calendar
Alamo Heights City Council voted Aug. 8 to set the schedule to adopt the city's fiscal year 2017 budget and property tax rate. Local officials propose setting the rate at 38.9 cents per $100 valuation. A public hearing on the proposed budget and tax rate will be held Sept. 12, with adoption of the budget and rate set for Sept. 26.
Alamo Heights Lions Club Member Honored with International President's Medal
Lion Doug Thomas of the Alamo Heights Lions Club was presented the Lions Club international president's medal by past international director M.P. (Mike) Butler of Kerrville, Texas on behalf of Lions Clubs International president Dr. Jitsuhiro Yamada of Minokamo, Gify, Japan. This award is a very high honor as less than 300 are awarded annually among the 1.4 million Lions Club members around the world. Lion Thomas received this award for his service as a longtime director of the Texas Lions Camp. The Texas Lions Camp in Kerrville serves children with special needs, diabetes, and downs syndrome.
BY EDMOND ORTIZ