Building Alamo Heights
Residential, Commercial Construction Growth Continues
According to real estate experts and developers, the Alamo Heights area remains a hot market for commercial and residential construction.
Over the past few years, there's been an influx of new businesses and residential living spaces north of downtown.
Earlier this year, Los Angeles-based Armore Properties acquired the Alcove at Alamo Heights, a 107-unit apartment complex at 6419 N. Vandiver Road.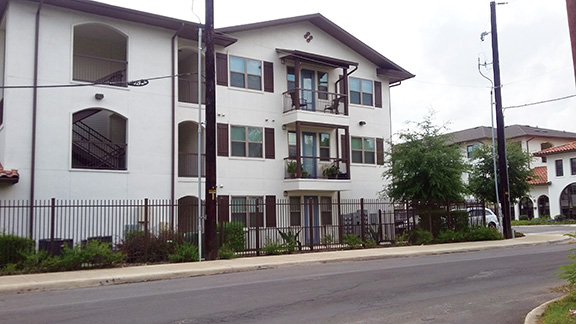 Dallas-based Stillwater Capital developed the community in 2014 and had owned it until Armore bought it.
According to local media reports, while the purchase price was not disclosed, the property is valued at nearly $16 million.
Alamo Modern is a seven single-family home development that has sprung up at West Sunset Road and Everest Street in the past year.
Here, there are two plans, with square footage ranging from 1,858 to 2,224. Prices start at more than $440,000. Alamo Modern has been marketed to homeowners who seek a modest, contemporary home in a thriving urban scene.
Nearby, in the last several months, Lantower Residential bought the 327 Sunset apartment complex.
Columbus, Georgia-based Flournoy Companies developed 327 Sunset in 2015. There are 10 floor plans, with square footage ranging from 612 to 1,540.
Additionally, late in 2016, San Francisco-based investment firm Hamilton Zanze & Co. purchased the 146-unit Meridian apartment complex at 680 E. Basse Road.
Retail investment also has picked up in recent years.
For example, New York-based investment group Blauners purchased a 16,195-square-foot retail center at North New Braunfels Avenue and Fair Oaks Place this spring.
Ownership of the property has changed hands a few times, but it's been decades since the 53-year-old property has seen significant physical improvements that Blauners has planned to implement.
Blauners also owns office buildings at 8018 Broadway and at 401 E. Houston St.
Natural Grocers just opened its second San Antonio location at 6514 N. New Braunfels — a 15,000-square-foot store.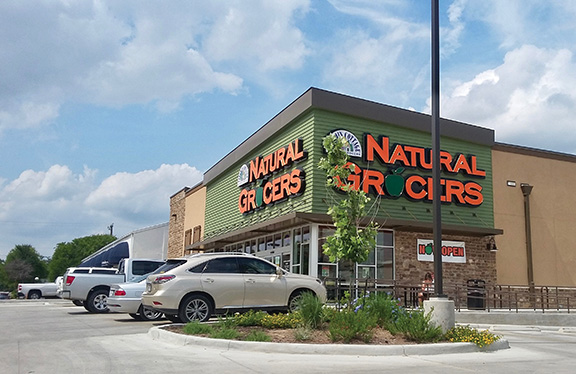 With this expansion, the Colorado-based company joins a growing specialty grocery segment that has plenty of representation in the Heights area with Whole Foods Market, H-E-B Central Market and Trader Joe's.
Due to its national growth, Massage Heights, a massage therapy provider, moved from its original location at The Collection retail center to a larger space in the Lincoln Heights retail complex.
Then there's Argyle Residential's planned mixed-use development on Austin Highway just east of Broadway.
Once the source of local political contention, the Argyle development appears to be finally happening at the site, which is supposed to accommodate an apartment complex with some new retail space.
Boards and commissions in the city of Alamo Heights are due to review parts of the plan sometime this year.
The Alamo Heights area has also seen the arrival of Hanzo, a Japanese-inspired gastropub near Florio's Pizza; and Denver-based Snooze, an AM eatery at the alamo Quarry Market.
And, the San Antonio Cat Cafe — a place for people and adoptable cats — is opening this summer on Broadway just north of Loop 410.
Bolstered by newer residential and commercial development along the Broadway corridor, into the Pearl area, the Alamo Heights/Midtown area continues to attract the attention of homebuyers, renters and businesses.
July 4th Parades Set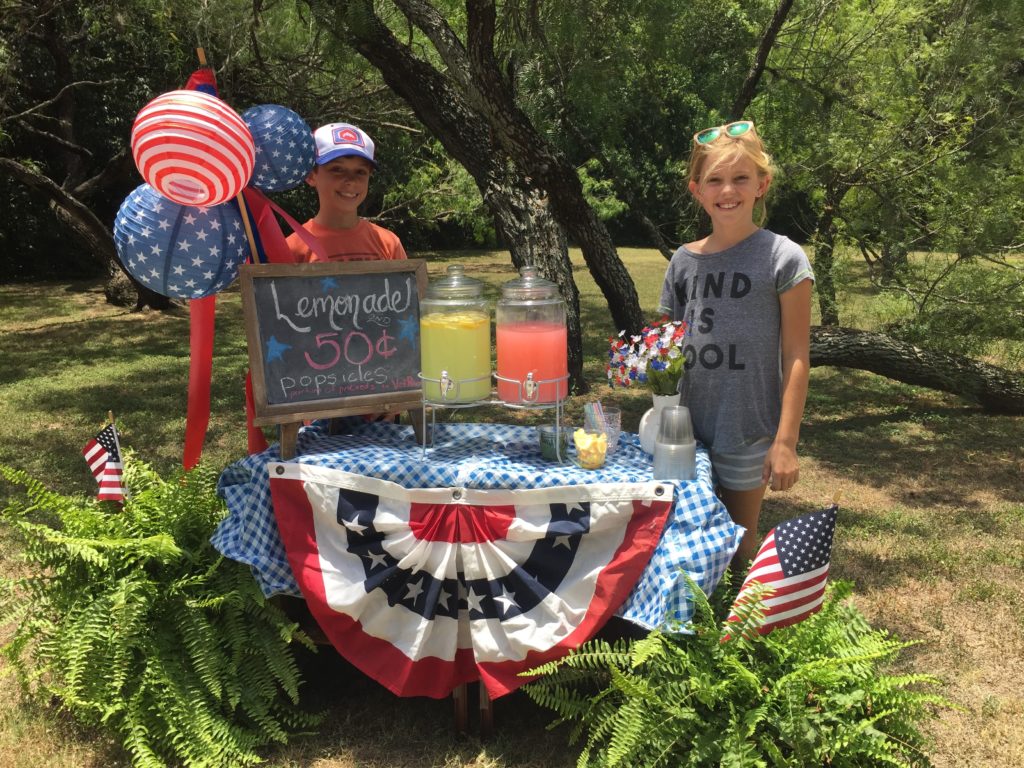 Alamo Heights' annual Fourth of July parade begins at 10 a.m. at Patterson and Estes and ends at Cathedral Park, where there will be a singing of patriotic songs.
Terrell Hills' annual Independence Day parade starts at 10 a.m. at Ivy Lane and Eldon, and ends on Geneseo, where a community picnic will follow.
Oak Park/Northwood neighborhood residents start their parade after 9 a.m. at Northwood Presbyterian Church, 518 Pike Road.
Perry, Shaw, Treviño Win Runoff Elections
William "Cruz" Shaw won the June 10 runoff election for San Antonio City Council District 2. He received 56 percent of the vote over incumbent Alan Warrick.
Clayton Perry received 53 percent to beat Ezra Johnson in the District 10 runoff.
In the District 1 runoff, incumbent Roberto Treviño won a second term with 51 percent over Michael Montaño.
Alamo Heights Mayor Retires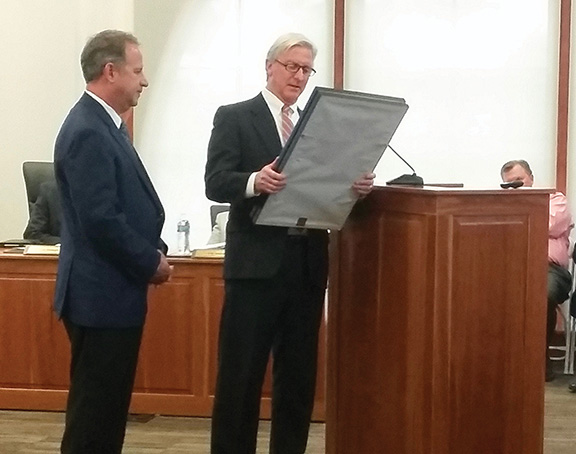 Longtime associates bid a long farewell to outgoing Alamo Heights Mayor Louis Cooper at the May 22 City Council meeting.
Cooper, a local businessman, was first elected to the council in 2001. In 2005, he was elected mayor and held that post through the May 6 elections. He is succeeded by Councilman Bobby Rosenthal.
Current and former council members offered recollections of working with Cooper, praising him for his friendliness, leadership and professionalism.
Many city staff members, some residents and officials from Terrell Hills and Bexar County also were on hand to congratulate Cooper on his retirement.
McNay Offers Free Admission To Military Members
Through Labor Day, the McNay Art Museum is offering free admission to active-duty military personnel and their families as part of Blue Star Museums, a collaboration among the National Endowment for the Arts, Blue Star Families, the U.S. Department of Defense and more than 2,000 U.S. museums.
UIW Names New President
The University of the Incarnate Word named Thomas Evans as its 10th president at a June 13 press conference. The UIW board of trustees and the Sisters of Charity of the Incarnate Word tapped Evans, who has spent the last five years as president of Carroll College in Helena, Mont. During his time at Carroll, he developed and implemented a strategic plan – Vision 2018, oversaw a budget of $55 million and developed and led comprehensive capital campaigns.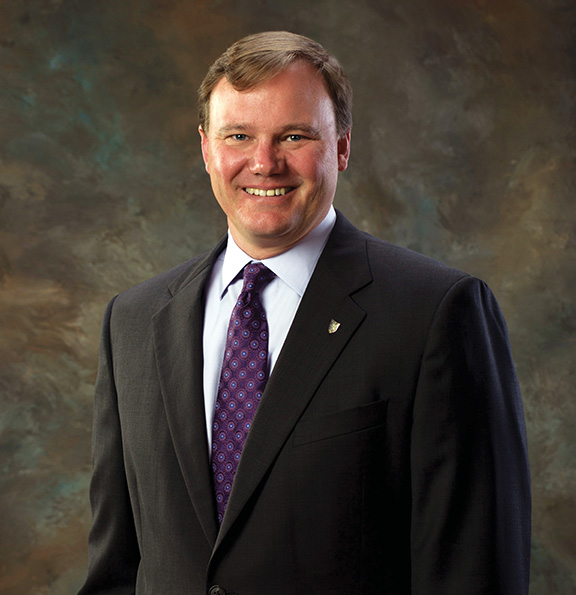 Prior to that, Evans served at St. Edward's University in Austin for 16 years. His highest position there was that of associate vice president of professional education and global initiatives.
Evans holds a master's degree in Asian studies and a doctorate in higher education administration from the University of Texas at Austin. He replaces Louis Agnese, who resigned.
St. Anthony Names New Athletic Director
St. Anthony Catholic High School has named Tony Marciano as the new Yellow Jackets athletic director.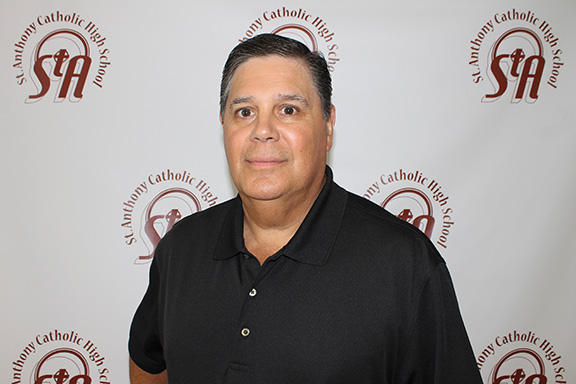 Before joining SACHS, Marciano served as a football coach at the University of the Incarnate Word (UIW), where he had been part of the coaching staff since 2010.
Marciano played in the NFL and in the Canadian Football League. The Indiana University graduate began his coaching career at his alma mater, coaching tight ends.
He has also coached at Texas Christian University, Southern Methodist University, Brown University, the University of Richmond and Kent State University.
Landa Library Closed For Fixes
The Landa Public Library at 233 Bushnell Ave. closed June 5 for improvements and is set to re-open after Sept. 20.
The historic Monte Vista building is receiving a complete exterior restoration and interior improvements to realign public service areas for better customer service and to refresh furniture and paint.
The Landa Library playground and book drops, however, remain open. Holds listed for pickup at Landa are available at the Tobin Library at Oakwell, 4134 Harry Wurzbach, during the closure.
In the meantime, Landa Library patrons are invited to visit nearby branches, such as San Pedro at 1315 San Pedro Ave., or Tobin.
This fall, the SAPL will celebrate the improvements and the library's 70th anniversary.
SA Council Backs Intersection Upgrades
The San Antonio City Council on June 8 approved receiving $11.2 million in additional state and federal funds to improve the Harry Wurzbach/Austin Highway intersection.
These monies will be added to the city's $2.3 million allocation, which will come from tax notes and the $850 million bond that voters approved in May.
The project will provide a direct interchange between the two roads, as well as bike lanes, a shared use path and other upgrades. Currently, drivers are forced to cut through business parking lots and use side roads to traverse the intersection.
By Edmond Ortiz