2017 SA BOND ELECTION COULD BRING AN ENHANCED BROADWAY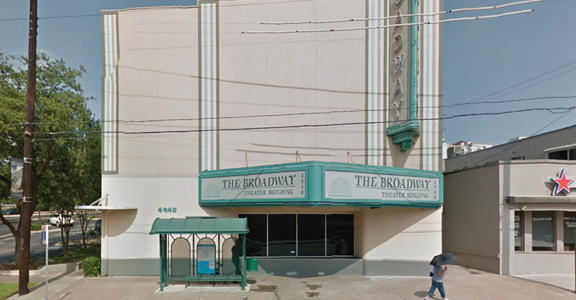 A re-imagining of the Broadway corridor from Hildebrand Avenue to Houston Street could take place if San Antonio voters back an $850 million bond in May 2017. City leaders are likely in the next few months to set the bond election, the largest bond in San Antonio's history.
As of mid-October, appointed citizens committees had started reviewing proposed projects in five categories: streets, bridges and sidewalks; drainage and flood control; parks and recreation; facilities; and neighborhood improvements.
The proposed projects are recommended by San Antonio city staff, based on input they have gathered from local elected leaders and residents at various public meetings. "We want to make as big an impact as possible with the bond," says District 1 City Councilman Roberto Trevino.
One of the largest proposals in the entire bond, and one that immediately impacts the 78209 area, is a $43 million makeover of Broadway as it extends from near the University of the Incarnate Word into the heart of downtown.
The idea would be to implement a "complete street concept." Complete street is a transportation policy and design that envisions a road being designed and maintained that it is accessible by users of all ages and abilities.
If voters approve, the project would involve roadway reconstruction, work on sidewalks, curbs and driveways, cycling improvements and upgrades in lighting, drainage and landscaping. There also would be a burial of aboveground utilities in a portion of the corridor.
More than that, residents, business and property owners and other stakeholders could have an opportunity to redevelop Broadway into a unique major corridor. The street links many cultural and recreational destinations, such as the Witte Museum, the Doseum, San Antonio Botanical Garden and Brackenridge Park with older neighborhoods, businesses big and small and newer residential developments, such as Pearl and 1221 Broadway. "It's a thriving corridor. Amazing things are happening along the corridor," says Trevino.
The city of Alamo Heights would not be impacted directly by a remake of Broadway in San Antonio. But in recent years, Alamo Heights leaders and merchants have suggested that revising Broadway's look and feel through their city would spark the local economy and give the area a more solid sense of central place and community.
Antonio Petrov, an architecture professor at the University of Texas at San Antonio, in recent months proposed a linear park parallel to Broadway. The aim would be to connect the area's open and closed spaces with a continuous public garden, walkways, dog parks, recreational spaces and a bike path connecting Basse Road to Hildebrand, possibly to downtown.
An appointed committee studying the proposed street, bridge and sidewalk projects met for the first time on Oct. 11 at the Central Library. A few residents said reworking Broadway, along with the new Hemisfair Civic Park and improvements in western downtown, could make the city's core stronger. "This (bond) is our way of saying we want to invest in these corridors that lead into downtown," Trevino says.
Other improvements proposed in and around 78209 include:
• Eisenhauer Road/Northwood-Devonshire area drainage Phase I ($8 million)
• Brackenridge Park ($7.7 million)
• San Antonio Botanical Garden ($7 million)
• San Antonio Zoo parking garage ($12 million total)
• Brackenridge Park/Witte Museum parking garage expansion ($2 million)
• Fire Station No. 24 replacement in the Austin Highway area ($10 million)
• District 1 pedestrian upgrades ($10 million)
• Haskin Park ($300,000)
• Connecting Harry Wurzbach and Austin Highway via ramps that converge at one traffic signal ($3 million). This would involve widening the Austin Highway bridge to include sidewalks and bike lanes. The city also plans to revamp the existing Eisenhauer Road/Harry Wurzbach intersection that many motorists use to access Austin Highway.
All bond committee meetings are held at the Central Library, 600 Soledad, and are open to the public through early December. The parking is free.Visit www.sanantonio.gov/2017Bond.aspx for additional information.
Broadway Theater is sold
Two companies attached to commercial real estate firm RFM Commercial bought the Broadway Theater, the iconic art deco building in Alamo Heights, in September.
According to RFM Commercial owner Richard McCaleb, the company plans to improve the structure at 4940 Broadway, but not give it any major overhaul. Its 25,000 square feet of office space is more than 80 percent occupied.
The three-story facility opened in 1939 as an 834-seat theater. The Broadway Theater was a prime entertainment venue for the Alamo Heights area, showing movies and hosting other activities through the years. The last film was shown there in 1982. Two years later, developers converted it for office and retail space.
The building was foreclosed in 1991. Laredo-based Broadway Theatre Office Partners bought the structure a few years later. RFM has been leasing space there since the mid-1990s. According to the Bexar Appraisal District, the building has an assessed value of $1.4 million.
Alamo Heights special election on Nov. 8
Alamo Heights voters are asked Nov. 8 to consider reauthorizing a portion of the local sales tax to keep funding regular city street maintenance.
Early voting began Oct. 25 and ends Nov. 4. On Election Day, local polling is done by precinct. Those sites include Alamo Heights Baptist Church, 6501 Broadway (Precincts 3020 and 3026), and Alamo Heights City Hall, 6116 Broadway (Precinct 3025).
Terrell Hills talks Wiltshire Avenue safety
Representatives from Pape-Dawson Engineers have suggested reducing or eliminating landscape foliage around intersections along Wiltshire Avenue in Terrell Hills.
The consulting engineers were tasked with looking at ways to cut down on the number of accidents on Wiltshire. The engineers told the City Council on Oct. 10 that the accident rate at Wiltshire intersections was higher than standards used by the state.
Their review of the traffic data and field observations indicated that most of the issue revolves around sight lines and the unusual angle at which Wiltshire intersects with cross streets.
In addition to reducing landscape foliage along Wiltshire, the engineers recommended eliminating parking at the portion next to City Hall and changing one yield sign to a stop sign.
They also suggested the city continue to monitor the accident rate after changes are implemented.
Agnese named UIW president emeritus
The University of the Incarnate Word's board of trustees voted unanimously Oct. 7 to name Louis Agnese Jr. president emeritus.
According to board Chairman Charles Lutz in a news release, the university has had "positive and affirming conversations" with Agnese since Agnese went on medical leave in mid-August.
His departure followed reports from observers that Agnese had been acting erratically and making unusual comments in public over the summer. This year, he had been celebrating 30 years as UIW president.
Upon Agnese's return in early November from a trip abroad, he and university officials will discuss ways that he can continue to support the UIW's mission as president emeritus.
Agnese said he remains committed to having his retirement be effective Dec. 31. A gala retirement dinner is being planned for Dec. 12.
Denise Doyle has been serving as acting president since Agnese began medical leave, and she will continue in that role until a new president is selected. A search committee will be organized soon to begin a national search for a new UIW president.
Alamo Heights council backs bus stop repairs
Alamo Heights City Council on Oct. 10 passed a resolution supporting repairs at the trolley stop-turned-bus shelter at Broadway and Patterson.
The former trolley stop, a French faux bois(false wood) style structure, was built by Dionicio Rodriguez in the late 1920s. It was placed on the National Register of Historic Places in 2004.
VIA Metropolitan Transit continues to use it as a bus stop. While the bus stop is in overall good condition, the roof has lost its original finishing due to weathering.
The structure has lost 70 percent of its original color. Water seeping through the roof has caused efflorescence, which over time can risk the structure's integrity.
The Texas Historical Commission has approved a planned repair/restoration. VIA had spent the last few months reviewing the funding request.
The city is holding off on an option of adding lighting to the bus stop, a move that would run $3,500 to $10,000.
The repair project would take one month to finish and provide 10 years of protection. The total costs in restoration and road closure management would run about $48,000. City Manager Mark Browne said in mid-October that the city and VIA still have to discuss how costs would be split and when work could begin.
BY EDMOND ORTIZ