Area Fire Chiefs Offer Tips On Fire Prevention Including Home Inspections to Prevent Fires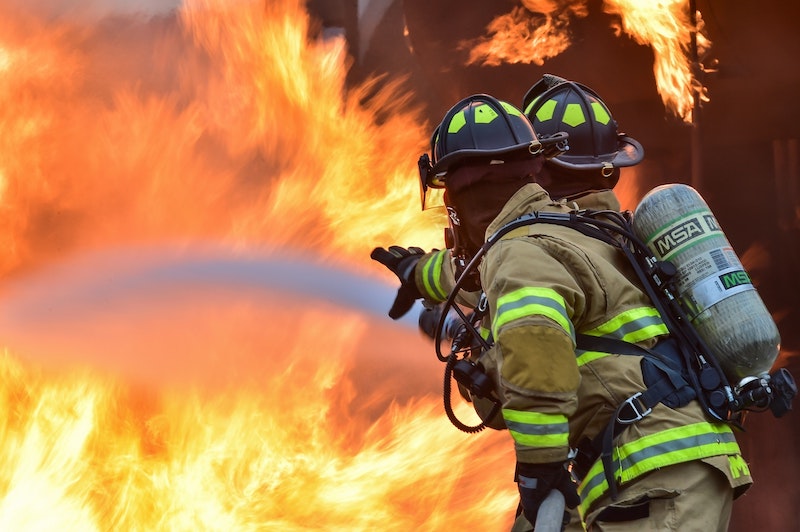 Terrell Hills Fire Chief Billy Knupp told 78209 Magazine the city will inspect homes to let residents know about potential fire hazards. "We call them in-home safety surveys. The crews have the city divided, and they go door to door and offer the service. We also talk about it on our website, and people can sign up for a survey from the website. The third way we offer is when we are at calls that turn out to be non-emergent, we will provide the service for the resident then.
"We explain that we walk around the home with the owner and show them fire hazards that they may not think about in their day-to-day lives. We have a check sheet we go off of, and they get a copy. Some of our residents have turned those sheets in to their homeowner's insurance, and they have even received a small discount.
Alamo Heights Fire Chief Michael Gdovin shared information on their fire inspection program. "The firefighters schedule a time to inspect the home for any fire safety issues and mitigate or offer solutions for issues, thus preventing an accident or injury. It's not a 'code compliance' inspection. It may be difficult to go into the citizen's homes during COVID precautions, but we can also walk through the checklist with them over the phone via Facetime."
Olmos Park fire department also offers home safety inspections. The City of San Antonio fire department only does home fire safety inspections if a resident is applying to be a foster parent.
Additional fire safety tips for homeowners include:
Make sure we can find you!
Don't wait until you have an emergency to find out that your home's address numbers are missing, faded, or hidden by your landscaping. Take the time now to inspect the front of your home. The Fire Department recommends that your address numbers be at least 4 inches tall and visible from the front street. Address numbers that are illuminated or reflective are especially helpful at night.
As the weather warms, more families may be cooking outdoors. Fire chiefs warn residents to Be careful when cooking outdoors!
Don't let a backyard BBQ ruin your day. BBQ pits (gas or charcoal) should never be placed on your deck or within 10 feet of your home. This includes attached porches and balconies. Proper care should always be taken when disposing of coals or ash. Ash and coals from a BBQ pit on a deck can easily fall below the decking, starting a fire that will quickly spread. Always closely supervise your cooking and have a water source or fire extinguisher nearby.
Many home fires are preventable.
Additional fire prevention tips include:
Stay in the kitchen when you are frying, grilling, or broiling food. If you must leave, even for a short time, turn off the stove.
Keep fixed and portable space heaters at least three feet from anything that can burn. Turn off heaters when you leave the room or go to sleep.
Ask smokers to smoke outside. Have sturdy, deep ashtrays for smokers.
Keep matches and lighters up high, out of the reach of children, preferably in a cabinet with a child lock.
Inspect electrical cords
Replace cords that are cracked, damaged, have broken plugs, or have loose connections.
Keep candles at least one foot from anything that can burn. Blow out candles when you leave the room or go to sleep.
Make a home fire escape plan and practice it at least twice a year.
Install smoke alarms
Install smoke alarms on every level of your home, inside bedrooms, and outside sleeping areas. Interconnect smoke alarms throughout the house. When one sounds, they all sound.
Test smoke alarms
Test smoke alarms at least once a month and replace batteries once a year or when the alarm "chirps," telling you the battery is low. Replace any smoke alarm that is more than ten years old.
If you are building or remodeling your home, install residential fire sprinklers. Sprinklers can contain and may even extinguish a fire in less time than it would take the fire department to arrive.
Source: National Fire Protection Association (NFPA®)
Negotiations for Broadway Re-Development
When asked about the Broadway re-development, Alamo Heights City Manager Buddy Kuhn told 78209 Magazine, "The city is negotiating with an engineering firm that will serve as a liaison between us and TXDOT, who is the manager of the project. They will be evaluating every portion of the design to ensure the city's needs are met, including possibly re-using the existing underground storm tunnel or a portion of it to some degree along in conjunction with the proposed new culverts that will be installed as part of the voter-approved $13.25 million GO bonds for this component of the project.
"Additionally, we are beginning preliminary work on the replacement of the water and sewer lines, many of which are over 50 years old. As stated in the bond education program, the city will issue additional debt to cover this expense from the water utility fund, and the water rate increase approved by the city council in 2018 will cover this expense."
Kuhn added, "We do not have a tentative start date yet, and even if we did, I would be skeptical about releasing even a preliminary date due to too many moving parts that could affect the start date. Currently, TXDOT is continuing work on the environmental portion of the project and the historical component. Both portions must be completed before moving forward.
"There will be an additional public meeting later this year, likely in the fall sometime."
Bexar County Deputies Rescue Tiger Cub and Bobcat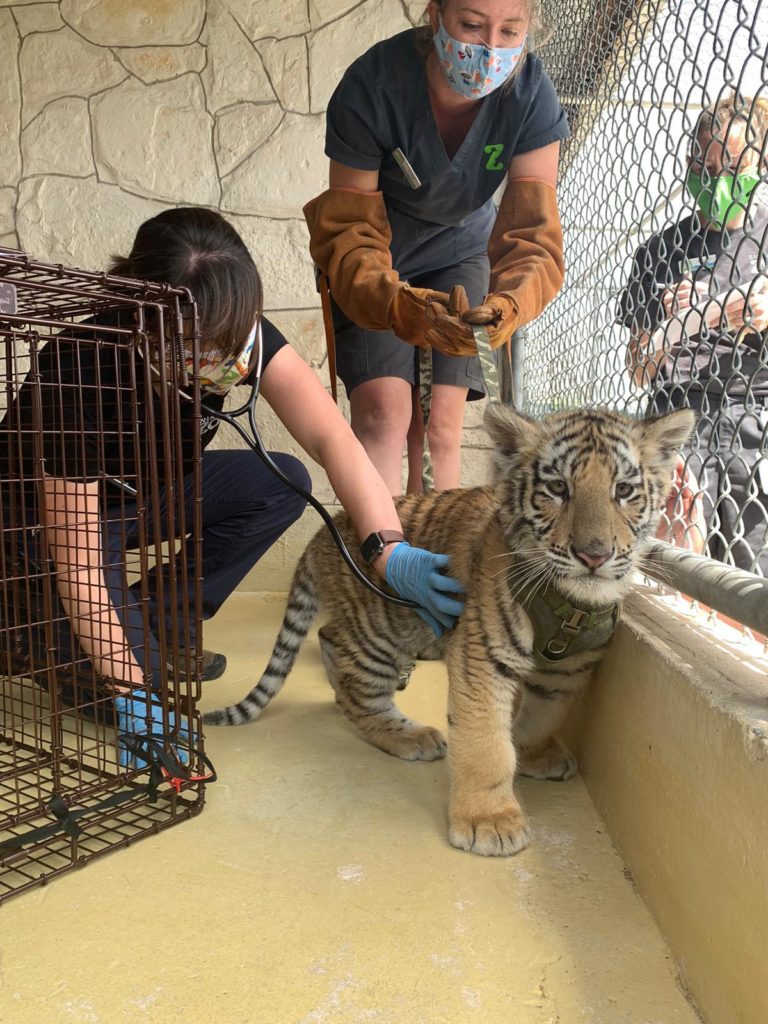 San Antonio Zoo has become the temporary home for a tiger cub and bobcat confiscated by the Bexar County Sheriff's Office recently. 
The tiger cub is believed to be 14 weeks old, and the bobcat is believed to be five years of age.
The zoo reported, "Upon arrival at the zoo, animal care and veterinarian staff's visual assessment leads us to believe that both cats are in poor condition, most likely caused by malnutrition and poor general care. Our team is already at work providing both cats the proper care and nutrition they need until their forever home is found.
"San Antonio Zoo frequently works with law enforcement, rescue organizations, and sanctuaries when animals are illegally trafficked or kept as pets. In this specific case, we provide safe housing and veterinarian care for both the tiger and bobcat until we receive further instructions from the Bexar County Sheriff's office."
This is the third tiger sighting/case in San Antonio and Bexar County in the last six weeks.
"Illegal animal trafficking is a global problem, and obviously, San Antonio is not immune to this," said Tim Morrow, President & CEO of the San Antonio Zoo. "We're grateful to Sheriff Salazar, his officers, Animal Care Services, and San Antonio Police for their work on these cases and for aggressively prosecuting those committing animal cruelty in our community."
San Antonio Zoological Society was established in 1929 and is a nonprofit organization committed to securing a future for wildlife. The society operates San Antonio Zoo, Will Smith Zoo School, Edutainment, Center for Conservation and Research at San Antonio Zoo, and Kiddie Park. 
By: Ron Aaron Eisenberg