JFK monument dedicated in Alamo Heights
Current students at Cambridge Elementary School gathered outside the school Nov. 21 to witness the public unveiling of a monument, which includes a panoramic photo that captures President Kennedy's passage in front of the campus 56 years ago.
Kennedy's motorcade traveled down Broadway during a short visit to San Antonio on Nov. 21, 1963, the day before his assassination in Dallas. Kennedy was in town to dedicate the School of Aerospace Medicine at Brooks Air Force Base. U.S. Army Major W.M. Kardegg, father of one of the Cambridge students back then, took the photo.
While a copy of the picture hangs on a wall inside Alamo Heights City Hall, local resident Jim Berg launched an effort to provide the community with a public monument to pay tribute to Kennedy's visit. Berg and project partners raised about $25,000 in private dollars to commission the bronze monument. Tim Blonkvist of area architecture firm Overland Partners designed the monument, which contains the photo of Kennedy and his motorcade.
The monument also is meant to reflect a contrasts of emotions of a nation that would change within 24 hours. The picture of joy and pride is separated by one foot, which symbolizes 24 hours, from an explanatory plaque. Nearby is a black vase with symbolic flowers. One flower at one end is white, depicting hope and life. Another flower at the end is black, meaning sadness and death. In between lie 10 colored flowers, all meaning a complete life.
"Taking the U.S.A. and mankind into the space, he truly lived an accomplished, complete life," Berg said of Kennedy.
---
Heights awards pool repair contract
Alamo Heights City Council voted Nov. 25 to award a $1.19 million contract to Guido Construction for renovation of the city swimming pool. Rosin Group, a structural engineering firm, recommended that the city award the contract to the lowest of three bidding companies.
The project will include installation of a new high-rate filter system demolition and rehabilitation of the existing filter structure, resurfacing of all pools in the facility, installation of new handrails, new LED wall lighting, and two new lifeguard chairs.
The project will also involve improvements around the facility to ensure compliance with the Americans with Disabilities Act. The city's public works department will upgrade sidewalk accessibility from the swimming complex to the parking lot after Guido completes its work. Bids and quotes for renovations to the bathrooms will be forthcoming.
---
UIW receives transformational gift
The University of the Incarnate Word received a $950,000 gift from the estate of Robert and Hildegard Moore that will benefit scholarships for UIW students.
This gift moves the University forward in its quest to "double the endowment" over the next 10 years to better support students through graduation.
---
Bubble Bath Car Wash exhibit opens at DoSeum
The Bubble Bath Car Wash has made a donation in an effort to support The DoSeum's mission to provide San Antonio families with an environment of learning through exploration, open-ended discovery and role-play.
The Bubble Bath and The DoSeum in November unveiled a new carwash play area installed in Little Town, one of the institution's most popular exhibits.
The car wash allow the museum's young guests to learn through role-play as customers and car wash employees by making connections with the real world and strengthening relationships and interactions.
---
CHRISTUS Santa Rosa Hospital receives another Guardian of Excellence Award
CHRISTUS Santa Rosa Hospital-Alamo Heights is being recognized with a 2019 Press Ganey Guardian of Excellence Award. The award spotlights top-performing health care organizations that have achieved the 95th percentile or above of performance in patient experience, engagement and/or clinical quality performance.
The Press Ganey Guardian of Excellence Award is a nationally recognized symbol of achievement in health care. Presented annually, the award honors clients who consistently sustained performance in the top 5% of all Press Ganey clients for each reporting period during the course of one year.
This is the fifth straight year that CHRISTUS Santa Rosa Hospital-Alamo Heights has been recognized with this award by reaching the 95th percentile for each reporting period for the award year for Patient Experience in HCAHPS.
By Edmond Ortiz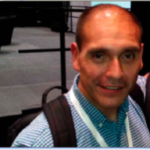 Edmond Ortiz is a lifelong San Antonian who keeps discovering new things about his hometown every day. He studied mass communications at San Antonio College and Texas State University. His local journalism career started in the mid-1990s, and most recently he served in both editing and reporting positions with Prime Time Newspapers, a former group of community weeklies, and the San Antonio Express-News. He has been with organizations such as the Society of Professional Journalists and the National Association of Hispanic Journalists. An animal lover and a sports fan, Edmond enjoys being with family and friends, hiking and watching the newest sci-fi TV show.