May 4 Election Ballot Set
[ezcol_1half]
[/ezcol_1half] [ezcol_1half_end]
[/ezcol_1half_end]
[ezcol_1half]
[/ezcol_1half] [ezcol_1half_end]
[/ezcol_1half_end]
Area residents planning to cast a ballot in the May 4 elections can look forward to races in Alamo Heights Independent School District and San Antonio.
Terrell Heights resident Arlene Serrano, an educator, is challenging board assistant secretary David Hornberger, an Alamo Heights resident, for the Place 1 seat in AHISD.
An executive with Glass Wealth Management, Hornberger chairs the school board's building committee, where he oversees bond and non-bond-related construction across the district.
Before being elected to the board, Hornberger was a parent on the District Education Advisory Committee and helped to develop the district's Profile of a Learner.
He also volunteers with the Alamo Heights High School's Business Incubator as a guest lecturer and runs the Alamo Heights seven-on-seven football team in the summer.
Hornberger said he is proud that, during his time as a trustee, AHISD voters passed the district's largest-ever bond issue and that the district successfully managed a transition to a new superintendent.
"The issue that drove me to the board, and the only issue on which I will seek re-election, is to continue pursuing excellence in all we do for each child and for all children, driven by a love for our community," he added.
"This is a community about which I care deeply, and I look forward to doing my best to continue to foster good governance over the school district."
Serrano is a Spanish language arts and science teacher who would like to share her educational experience to benefit the community and promote collaborative leadership within organizations.
Serrano said, if elected, she would do all she can to encourage further collaboration between parents and teachers to help students excel on and off campus.
"As parent and educator, I am greatly interested in helping shape the educational experience of our children in Alamo Heights," she added.
"I believe in a comprehensive approach, where the fulfillment of the community's interests and needs is an integral part of the schools' primary goal while taking into consideration the enriching experiences that are part of a broader view of our world."
Attorney Brian Hamilton from Olmos Park is running unopposed for the Place 2 board position. Trustee John Tippit did not file for another term in Place 2.
There are no contested races in Alamo Heights or Terrell Hills, so neither city will proceed with an election.
In Alamo Heights, incumbents Bobby Rosenthal, Lawson Jessee, and Wes Sharples all filed for re-election as mayor and council members for Places 1 and 2, respectively.
Only Marilyn Eldridge and William Ochse, both incumbents, filed for the Terrell Hills council.
Terrell Hills officials also decided not to go forward with a special election to amend the city charter.
Early on, the council considered letting voters decide whether to change when the city's fiscal year begins and ends.
The fiscal budget year currently coincides with the regular calendar year. Most other cities start and conclude their fiscal year on Oct. 1 and Sept. 30.
But on Feb. 11, Terrell Hills council members said they would prefer to wait to see if any other potential charter revisions come up to offer voters more options in a special election.
A term in office with the AHISD board lasts three years. A term in office in San Antonio runs two years.
Several people are running for the San Antonio council. District 10 Councilman Clayton Perry's bid for a second term drew a challenge from Maria Perez of Terrell Heights, Elise Kibler of Oak Park-Northwood, and Northeast Side residents Reinette King and Linda Montellano.
Previously a childcare professional, Perez is CEO/founder of Our Empowering Women of America, a local organization that empowers women and men to strengthen professional and community ties.
Perez's campaign is focusing on improving public safety and transportation and expanding access to affordable housing and small business development.
"I decided to run for office for many reasons. I saw a concern with the overall direction the city was going. Our local government should focus on the structure of public safety, and the deliverance of their commitments," she said.
Kibler practices pediatrics at several local hospitals. She said the city should do what it can to help improve mental health services.
In her campaign, Kibler is also emphasizing more support for emergency first responders and for organizations that address child abuse.
Montellano is a claims adjuster. King, a real estate investor and former engineer, ran for the council in 2017. Neither Montellano nor King responded to a request for comments by the deadline for this story.
Eight people are running for the District 2 seat where Art Hall is not seeking a full term. The council appointed Hall, a former District 8 council member, to the District 2 post to replace William "Cruz" Shaw, who resigned to take a judicial appointment.
Hall pledged not to run in the May election. The candidates here include Ruben Arciniega, program coordinator; Salena Santibanez Guipzot, self-employed; Denise Gutierrez-Homer, educator/artist; Walter Perry Sr., student; Joseph Powell, seasonal laborer; Richard Ramey, student counselor; Jada Sullivan, U.S. Army veteran and motivational speaker; and Keith Toney, retiree.
Sullivan applied for the interim District 2 council position. Toney briefly served on the council as an appointed member. He also previously led the Fort Sam Houston Independent School District board.
Eight people are challenging architect Roberto Treviño's bid for a third term in District 1. The candidates are Lauro Bustamante, attorney, Richard Gonzales; Justin Holley, business owner; Alan Inchaurregui, Brad Kessler, contractor; retired military educator; Oscar Magana, trade specialist; Colton Unden, barista; and Raymond Zavala, retiree.
Mayor Ron Nirenberg and District 6 Councilman Greg Brockhouse headline the mayoral contest. A consultant, Nirenberg is seeking a second term. He's promoting issues such as economic development, transportation, quality of life, public safety, and accountability and ethics in his campaign.
Brockhouse has questioned Nirenberg and his leadership on several issues, including last November's city charter election and why the city opted not to bid for the 2020 Republican National Convention. Brockhouse has also worked as a consultant and, previously, a council aide.
Other San Antonio residents running for mayor are Tim Atwood, Antonio Diaz, Carlos Castaneda, Bert Cecconi, Michael Idrogo, Matt Pina and John Velasquez. Idrogo, Diaz, and Cecconi have previously run for the council.
District 10
General Election Candidates
Clayton Perry
Elise Kibler
Reinette King
Linda Montellano
Maria Perez
District 2
Ruben Arciniega
Salena Santibanez Guipzot
Denise Gutierrez-Homer
Walter Perry, Sr.
Joseph Powell
Richard Ramey
Jada Sullivan
Keith Toney
District 1
Roberto Trevino
Lauro Bustamonte
Richard Gonzalez
Justin Holley
Alan Inchaurregui
Brad Kessler
Oscar Magana
Colton Unden
Raymond Zavala
Mayoral Race
Mayor Ron Nirenberg
Greg Brockhouse
Tim Atwood
Antonio Diaz
Carlos Castaneda
Bert Cecconi
Michael Idrogo
Matt Pina
John Velasquez
---
Unity Church Pastor Honored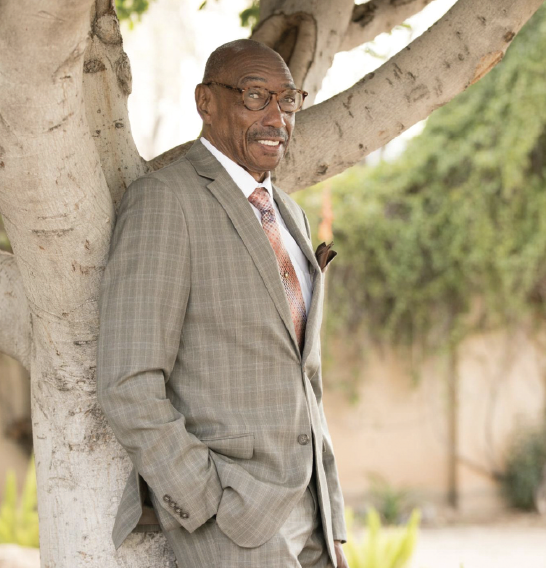 The Rev. Jimmie Scott, pastor at Unity Church of San Antonio on Broadway, was honored for his community contributions during Black History Month.

Unity World Headquarters at Unity Village recognized Scott's launch of a social media campaign designed to increase awareness of notable current and historic leaders of color.
Prior to his arrival at Unity Church of San Antonio, Scott served in various leadership positions in Unity churches in four other cities.
---
Mo's Irish Pub Opens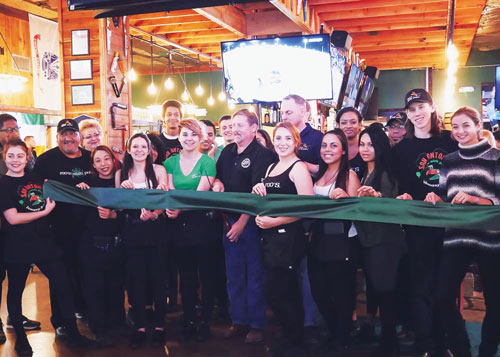 Mo's Irish Pub, a restaurant chain with six other locations, has opened its first San Antonio restaurant in the Alamo Quarry Market.
A soft opening was held March 5 at the former Joe's Crab Shack. A grand opening took place in mid-April.
Mo's features Irish-American homestyle cuisine, beer, cocktails, and live music. The restaurant offers lunch and dinner every day, with happy hours during the weekend and late-night food and drink specials.
---
Bistro9 Opens in Former L'Etoile Space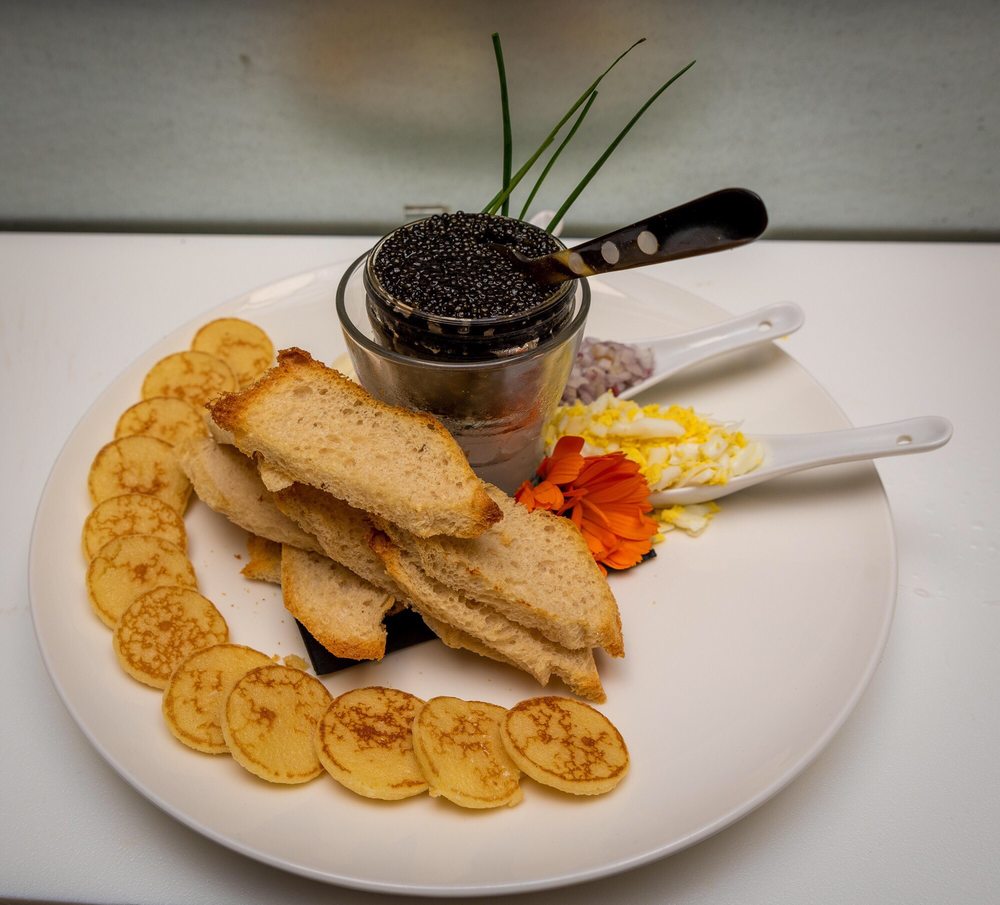 For the local husband-and-wife chef duo of Damien Watel and Lisa Astorga-Watel, everything old is new again.
They opened Bistro9 in late February at 6106 Broadway in Alamo Heights. It's in the space that once hosted L'Etoile, their famed former French restaurant.
Bistro9 is open for dinner daily and plans to provide Saturday and Sunday brunch. The menu includes some notable meals from another well-known past restaurant owned and operated by Damien Watel — Chez Vatel Bistro.
For more information, visit bistr09.com
---
Quarry Market Restaurant Closes
The owners of 20nine Restaurant and Wine Bar closed up shop in the Alamo Quarry Market this winter after 12 years. The closure announcement was made on 20nine's Facebook page.
Troy Fulmer's restaurant was known for featuring hundreds of wines. But Fulmer added a new business is in the works and due to open next year in the Austin Highway/Broadway area.
---
Terrell Hills Looks at Intersection Troubles
Terrell Hills officials are exploring whether to reconfigure the intersection of Geneseo Parkway and Eldon Road.
Police Chief William Foley told the City Council on Feb. 11 that a traffic stop at the intersection last December sparked confusion on the motorist's part because of the different directions that signs at the junction face.
One sign, at one corner, is a yield sign. A stop sign and a "do not enter" sign are placed at the other corner.
---
By Edmond Ortiz