Pay Adjustments, Road Projects Highlight New Terrell Hills Budget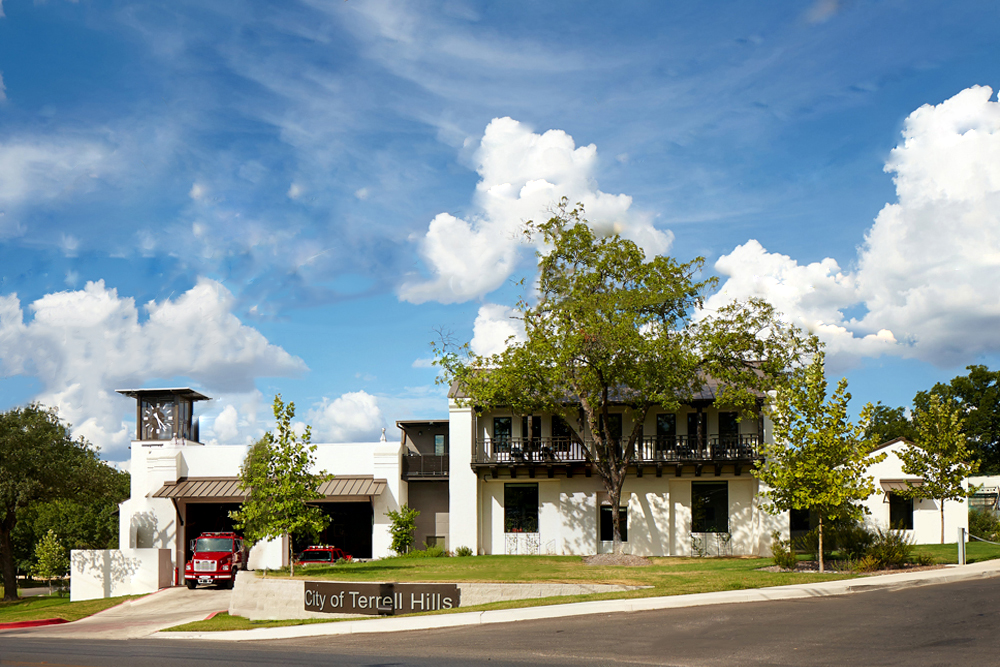 The Terrell Hills City Council in December approved a budget for fiscal year 2018.
The budget is projected to have $5.62 million in revenue in 2018, over the 2017 total of $5.52 million.
Expenses in 2018 are projected at $5.18 million as opposed to $4.58 million last year.
Terrell Hills' fiscal year follows the calendar year. The new budget is balanced with no anticipated draw down in reserve funds.
Projected expenditures reflect a 3 percent cost-of-living increase for city employees. The budget also contains a promotion of an assistant city manager, a salary increase for the fire and police chiefs, and a new incentive for retirees to have half of their accumulated sick time bought back from the city. Also, the city will have Columbus Day/Indigenous Peoples Day as an official holiday for city employees.
"These budget items were all made to help with staff retention, as we have a wonderful group of employees who provide the city with excellent service," Mayor Anne Ballantyne said.
The new budget provides $350,000 in general fund money for transfer to the capital improvement fund for future road projects. "This is in addition to the one-fourth of 1 percent sales tax that was approved by voters to increase that fund," Ballantyne said.
"We will be calling for an election in May to increase the sales tax amount by another quarter percent so we can build that fund up more quickly."
"The city started the capital improvement project on parts of Elizabeth, Grandview, Charles, Marion and Cross streets with an anticipated completion date sometime in early 2018," City Manager Greg Whitlock wrote in the budget's executive summary.
The city projects having a budget general fund balance of $5.03 million by December 2018, whereas the estimated fund balance for this month is $4.59 million.
The city is raising the total property tax rate from 33.9 cents per $100 valuation to 34.7 cents. Even with the hike, Terrell Hills still has among the 10 lowest property tax rates of small cities and suburbs around Bexar County.
"We haven't had a tax increase in many years, and we came to realize that this was hurting our ability to be as competitive with our salary structure as we would like," said Ballantyne. "Additionally, we need to add to our Capital Improvement Fund to finance street projects without incurring additional debt. Overall, our tax rate is in the bottom third of the suburban Bexar County cities."
The city projects raising 5.2 percent more in property tax revenue in 2018 over 2017 thanks to rising appraisals as well as new construction and remodeling of existing properties. Of the $252,833 in additional property tax revenue that is expected to come into city coffers, $48,502 is to come from new property added to the local tax rolls in 2017.
Terrell Hills' 2018 budget includes a cost-of-living hike for city employees, a pay increase for the fire and police chiefs, and a build-up in the capital improvements fund.
City Rules on Shake Shack Plan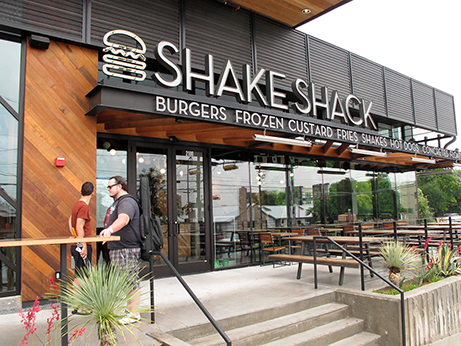 The San Antonio Historic and Design Review Commission on Nov. 15 ruled on a plan concerning a Shake Shack restaurant at Broadway and Mulberry.
Representatives for Shake Shack had sought a certificate of appropriateness to build a one-story stand-alone structure on a lot that currently has a vacant convenience store building.
City staff issued conditions for approval, including that the building be shifted a bit away from a newly revised floodplain border in the neighborhood and toward the very corner of Broadway and Mulberry.
The design team said that would be fine in theory but rather costly. They added that their site plan was based on older maps, which pointed to the lot not being inside the floodplain.
Some commission members expressed surprise that the floodplain had expanded. They also agreed, in this case, it would be unreasonable for the developer to cover the additional costs of shifting the building.
Local architectural firm GRG Architecture is part of the Shake Shack design firm, along with the Austin-based Michael Hsu Office of Architecture, and Aria Group Architects in Illinois.
The design team sought to reassure the commission that the entire site is paved, but that planned landscaping around parts of the site could offer a permeable surface inside the floodplain.
Shake Shack plans to build a 4,000-square-foot restaurant with a 2,425-square-foot outdoor covered fan. The nearest parking lot has 19 spaces. The Kiddie Park amusement park sits nearby.
Rosella Coffee joining Botanical Garden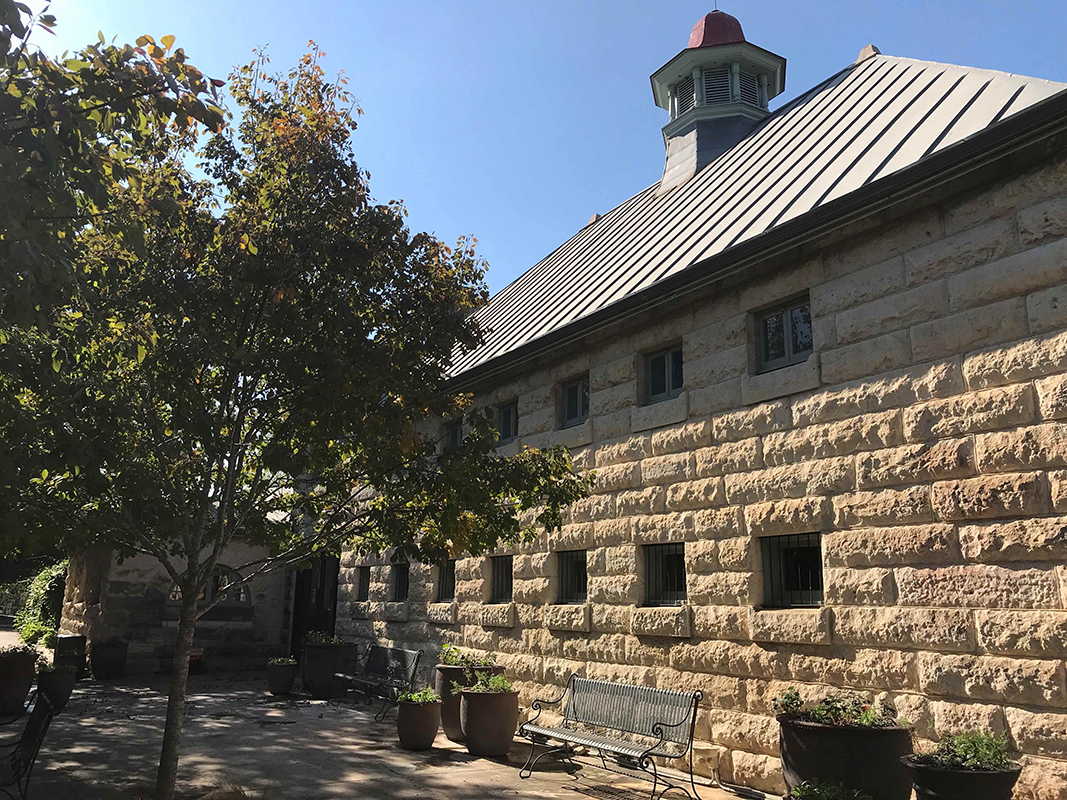 The San Antonio Botanical Garden announced in late November that Rosella Coffee Co. will be the new restaurant vendor at the Sullivan Carriage House set to open March 2018.
The new location hours will be 9 a.m.-2 p.m. with breakfast, lunch, and weekend brunch service. Expanded hours for special events and private events will be offered. Parking is free.
Rosella customers can add general admission ($9-$12) to their ticket for easy access to the garden. General admission to the garden is not required to enjoy the restaurant.
Renovations recently started on the 3,000-square-foot lower level of the carriage house to convert the former admission desk and gift shop into the expanded footprint of the restaurant to include a coffee bar, wine bar, and indoor/outdoor dining areas.
This is part of a larger expansion across the Botanical Garden campus. Outdoor seating will incorporate Gertie's Garden, an adjacent patio nestled among seasonal plantings, a succulent wall, and shade trees.
Rosella Coffee, based near the Pearl off East Jones Avenue, has opened locations at the Rand Building downtown, the H-E-B stores at Lincoln Heights and Alon Town Centre, and at Methodist Hospital.
Heights Council rejects replat
The Alamo Heights City Council on Nov. 13 rejected a repeat of property at 5410 Broadway.
The applicant sought to combine multiple lots in order to demolish the existing structure and construct a new commercial building.
The existing structure is just south of Austin Highway and had been home to some businesses, such as a hair salon.
But the council and city staff had concerns that the applicant's plan, at that time, had not satisfied conditions, such as ensuring new construction would adhere to regulations in the local zoning code.
The city has also been waiting for the applicant to get an approval letter from CPS Energy.
By Edmond Ortiz