Shared Love of Animals and Strong Spirituality Bonds Family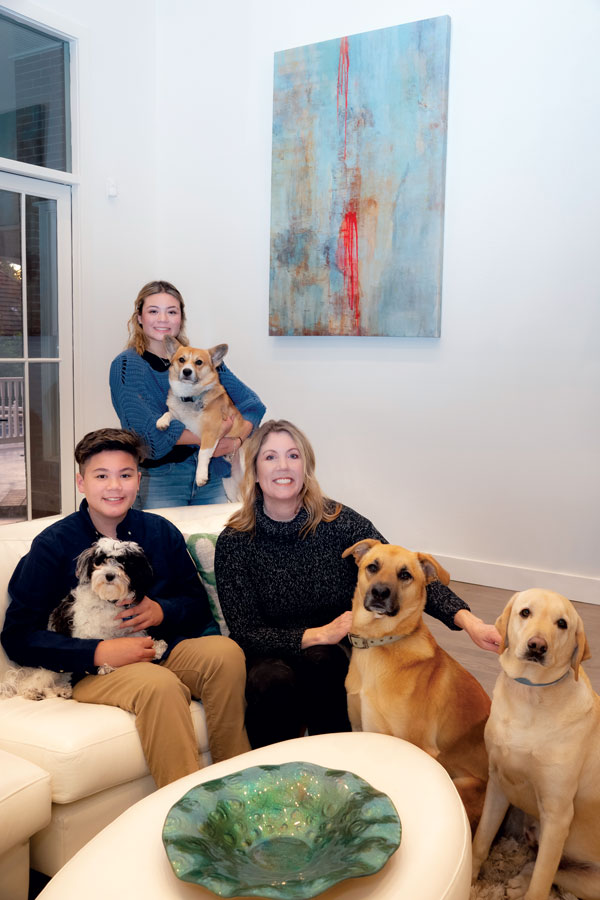 "From every negative, there is always a positive," is a mantra Dr. Rebecca Wilson repeatedly tells her children, 17-year-old Madeline, and 15-year-old Sam.
Wilson's strong belief in God has guided her and her children through tough times, and spirituality is one of the ties of their family's tight bond.
"My children grew up going to St. Luke's Episcopal Church here in Alamo Heights, and that experience really instilled in them the power of prayer and that anything that is thrown at us, God can handle," she said.
Born and raised in Iowa, Wilson, a pediatric dentist, jokes that the stork dropped her off at the wrong state because she was always meant to be a Texan. Raised on a farm, her mother was a nurse, and her father managed the crops. Through her upbringing, she found three passions – children, medicine, and animals.
"I originally wanted to go to veterinarian school, but I wasn't accepted," she said. "When I was looking into my other options, I found dentistry and working with kids wound up fulfilling one of my other passions."
Her older brother was a pediatric dentist and a huge mentor in helping her pave her career. For many years she ran Alamo Heights Pediatric Dentistry, but now has a private practice in Timberwood Park. While no longer seeing patients in '09, she and her children have grown roots here and are proud to call this community their home.
"We love walking around the neighborhood with our dogs, or hitting the dog park," she said. "I think what originally drew me to Alamo Heights is the small-town feel here. It was reminiscent of growing up in a small town in Iowa. The friendliness of the people."
While her love of medicine and children has been fulfilled in her professional life, her passion for animals plays a huge role at home. The Wilsons own six dogs, three cats, and love every single minute of it.
"My kids have taken on my love of animals," she said with a laugh. "Animals to us are comfort. My son is even considering becoming a vet one day. He's really helpful with brushing the dogs and trimming their hair."
Madeline and Sam attend Alamo Heights High School, and Rebecca says they share her combined love of science and art.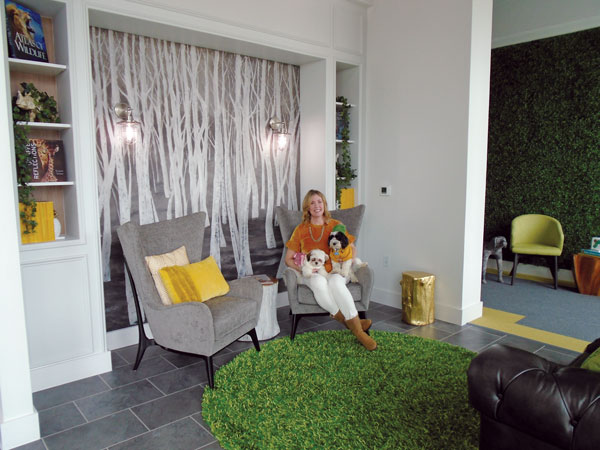 "In my profession it's really a combination of art and science, and they both have the synthesis of the two," she said. "I can see them going into professions that encompass both. Each of my kids is so warm and compassionate. They have such huge hearts."
Throughout their time in Alamo Heights, Wilson says her family has faced good and trying times. One of the beautiful things about the community is regardless of what side of the pendulum life is swinging; people have always shown support.
"I'm so thankful that people here in Alamo Heights have reached out and supported us during challenging times," she said. "Whether I'm in the grocery store, going downtown or near the school, I run into people, and they ask about us and have warmth and genuine concern about my family. It's nice to be able to run into people and have that connection."
By Christie Cuthbert
Photography by Al Rendon