Family is the Foundation, Travel and Community are the Pillars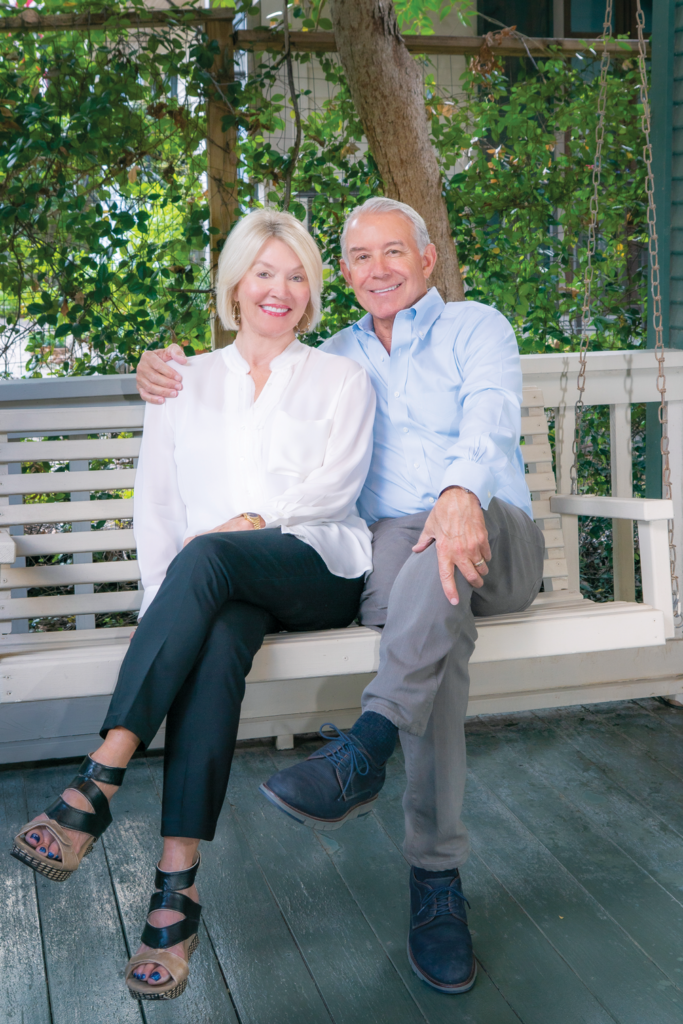 Scarlette West was a cheerleader at University of Texas and the Cottonbowl Queen when she caught the eye of San Antonio native Bill West.
They began dating 44 years ago, the September after she graduated. That following May, they became husband and wife. Throughout the last four decades, they've raised their two children in Alamo Heights, run successful businesses and have recently found their lives come full circle. Their children now grown and living in New York City, the Wests are the highly regarded empty nester "grandparents" of their block, enjoying all the new families who have recently moved in.
"We love everything about our neighborhood," Scarlette said. "It's very much a throw back to Norman Rockwell. "People are out walking their dogs or with their babies, the kids are playing in the street. We feel very fortunate to have this sense of community." Living just a stone's throw away from the elementary school Bill attended as a child, the West family lineage runs deep in 09. A 13th generation San Antonian, Bill's blood line can be traced back to John Smith, the last messenger out of the Alamo and first mayor of San Antonio. One of six boys, Bill and all his brothers and their families still live within the area. Growing up, his father ran a successful cattle business, importing the first Simmental cows to the U.S. While working with the family business, he began shooting livestock photography throughout the U.S., and his love for that later turned into his own commercial advertising agency – Taylor West Advertising.
Not far off from their dad's professional footsteps, the West children, Liza, 37, and Taylor, 38, have both gone into media consulting and marketing in New York City where they both reside with their spouses and children. Visits to the big apple for Bill and Scarlette are always memorable since they get to see all their children and grandchildren in one stop.
"The kids will likely be in New York forever," Bill said. "As much as they love coming back to visit, their careers and friends are there. They've established a life there. And we love going up to visit. Just last week, our grandsons had some football games, so Scarlette and I went up for a visit."
While their children may be far in proximity, the West family remains tight. "Liza and her family will be out for Thanksgiving, and then we'll have Taylor and his family for Christmas," Scarlette said with excitement. "It's nice because we then get so much quality time with each individually."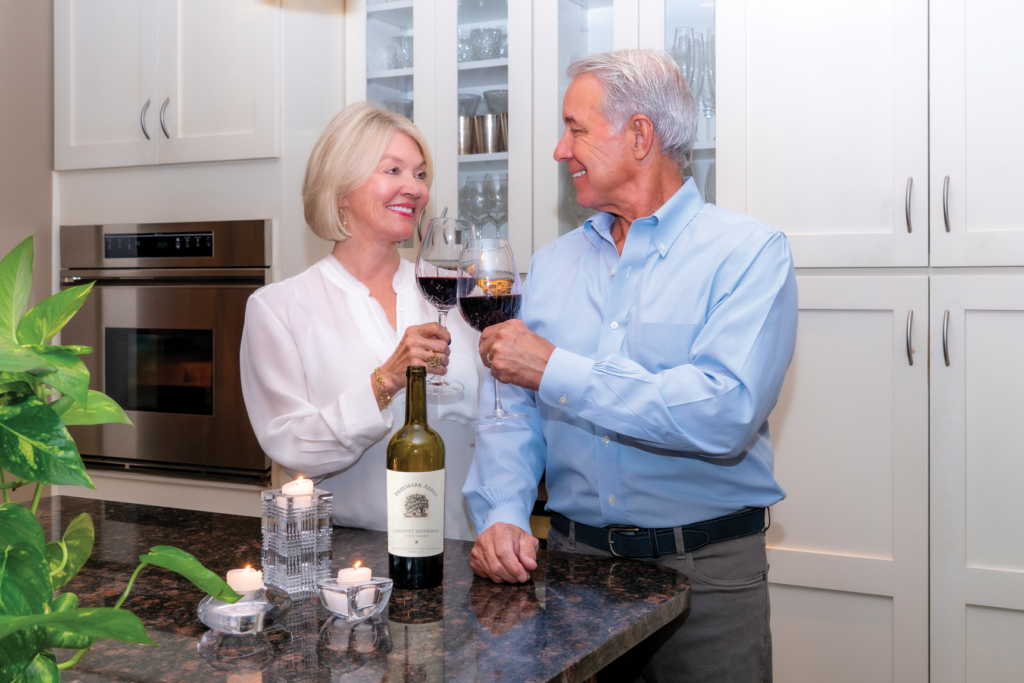 While their kids were young and growing up in Alamo Heights, the Wests were dedicated sports parents, volunteering with Alamo Heights Little League, high school football, cheerleading and more.
"One of the beautiful things about living here in this community is people don't leave," Bill said. "We've had some of the same friends for the last 40 years, and we still go out to dinner together all the time."
While Bill was busy running his ad agency over the years, Scarlette was highly successful in her own right, working as an elementary school teacher, middle and high school counselor then later opening her own private family counseling practice. During that time, she was also a weekly TV relationship expert on SA Living. Since becoming empty nesters, the couple has connected over their continued love of travel and golf.
"We just got back from Australia and New Zealand and next June we're getting ready to head to Eastern Europe," Scarlette said. "People often think that when their children leave that's it, they're gone. But the thing is, you're never really far away from your children. They're always present in your life. And when they're young and you're raising them, you get so involved that you often lose sight of yourself. When you become an empty nester you finally have that time for you again, and your spouse. Bill and I can go out golfing for the afternoon, and there's no one we have to pick up from sports or school. It's nice for us to be able to reconnect all over again."
BY CHRISTIE CUTHBERT
PHOTOGRAPHY BY AL RENDON