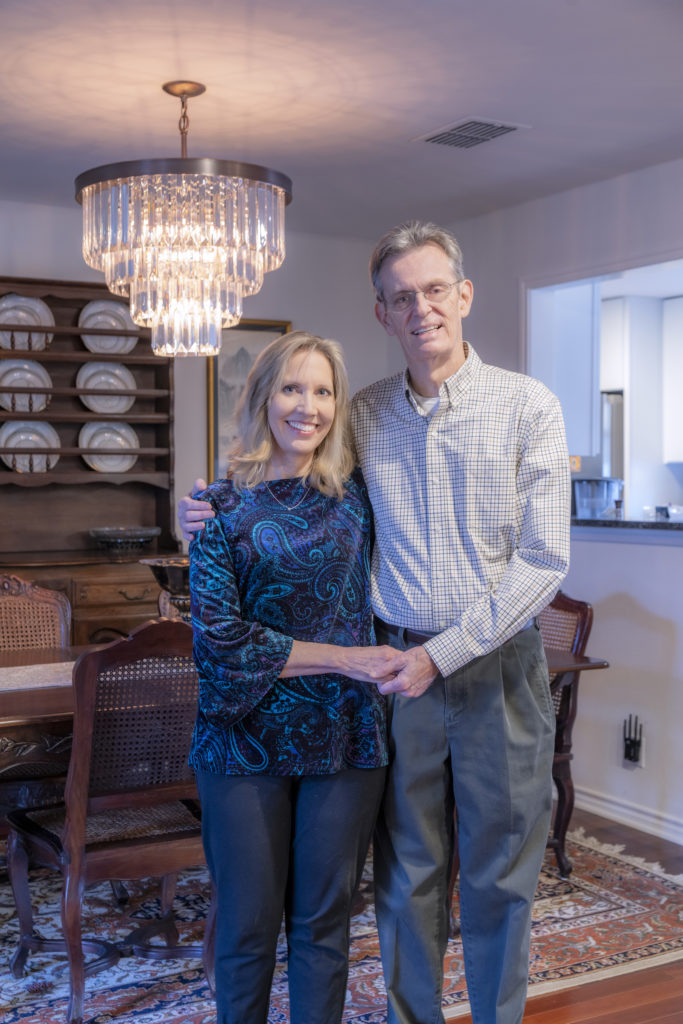 As a native San Antonian, Nancy Navey has lived in the '09 area her entire life. She grew up in Terrell Hills and graduated from Alamo Heights High School, before attending U.T. Austin and returning to the neighborhood after graduation to begin her career and start a family. Currently, Nancy works as a Property Tax Manager for Coates Energy.
Allen Navey grew up all over the country. He comes from a military family, and his father retired from Fort Sam Houston, bringing the family to San Antonio in the early 1970s, where Allen attended Highlands High School. Following graduation, he attended Austin College for his undergraduate degree and then went on to study at the Baylor College of Dentistry. Allen has had a thriving dental practice, specializing in restorative dentistry, in San Antonio for over 40 years. But, he is in the process of shifting gears to slow down a bit and focus his expertise on sleep problems that might be helped through dental and mandible manipulation.
Allen and Nancy have two sons. Both followed in his footsteps attending Austin College. Will is 31 and works as a software engineer in Austin. Nathaniel, 33, recently married Alexandria Salas in a small ceremony in November. The couple had planned a large wedding, but like many, the pandemic derailed their plans and kept the event to immediate family only. They are, however, planning to host a large celebration when it is safe to do so. Nathaniel and Alexandria are both attorneys and live in San Antonio.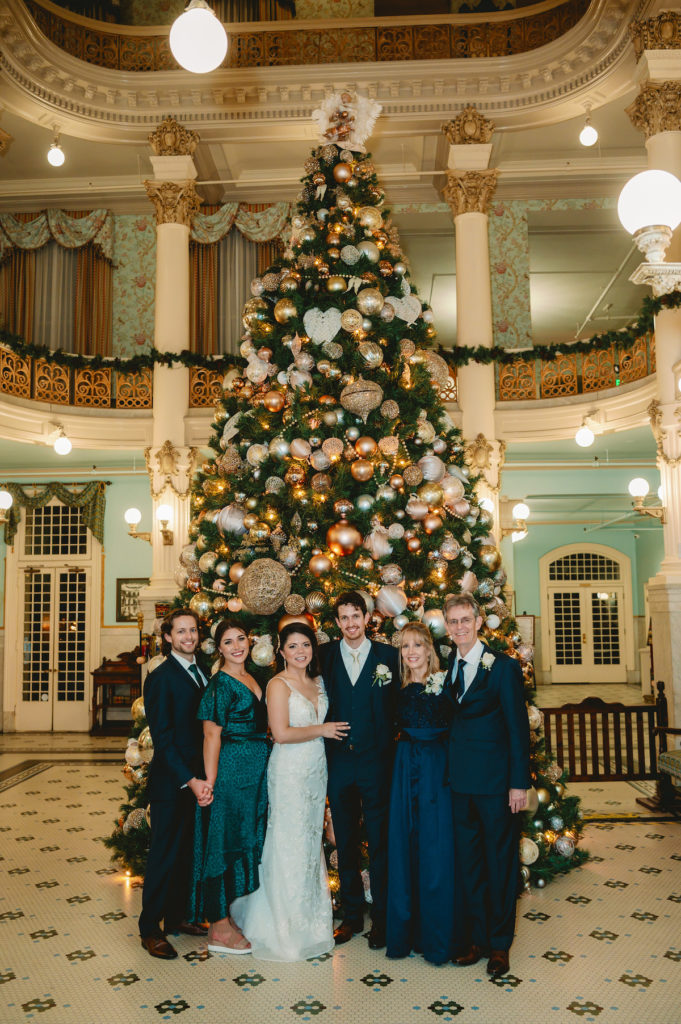 Allen and Nancy have called Terrell Hills home for many years now, and they say that what they love most about the area is that there is a sense of community that thrives in the neighborhoods. Nancy states, "Everyone seems to know each other, or at least, they know someone that you know. So many people who grew up here tend to migrate back here because it is such a great place to live and raise a family."
The Naveys love their proximity to the downtown area. It is a huge plus for them, and they love to frequent the restaurants and events at The Pearl. Some of their favorite local places include Twin Sisters Bakery and Café, Teka Molino, Paloma Blanca, and Paesano's in Lincoln Heights. In fact, it was at the original Paesano's, on McCullough, where Allen proposed to Nancy.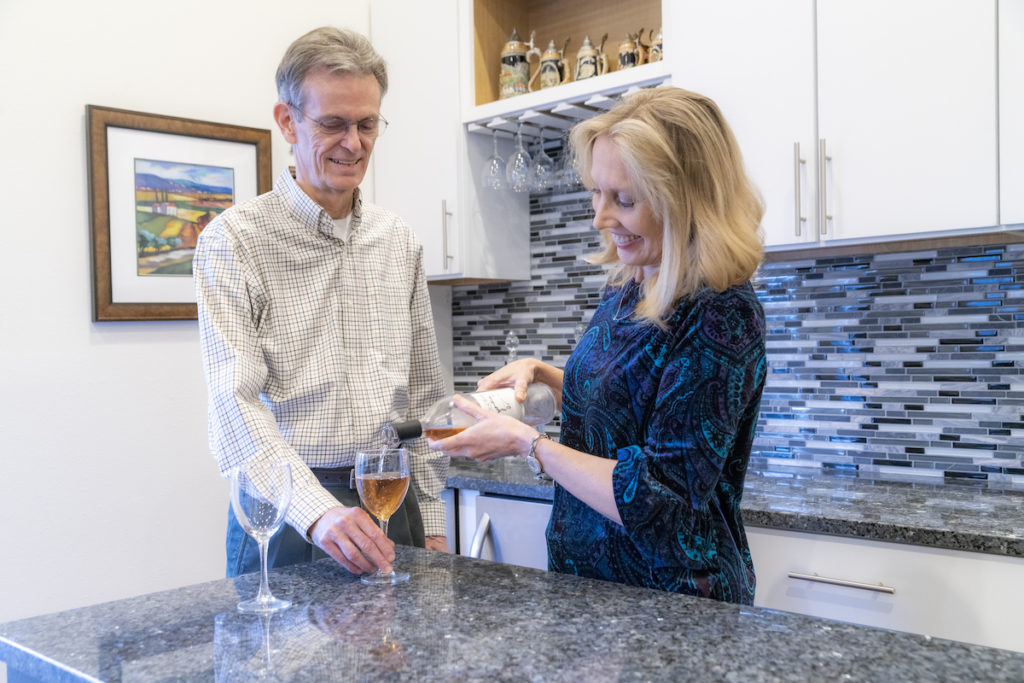 When asked how they feel their neighborhood and the surrounding area has changed over the years, they both mention how the older, smaller homes are being sold and new owners are tearing them down completely to build larger, more elaborate homes. Although this shows that the economy is good and that these neighborhoods are still very desirable to buyers, it does change the landscape and the charm somewhat.
Together, the couple enjoys meeting their friends and neighbors at Alamo Heights Presbyterian Church, where they have both served as elders. They are also members of the Lamplighters Dance Club and the Military-Civilian Club. They have the most adorable dachshund named Yeager that Nancy claims to spoil rotten. Both Allen and Nancy look forward to the next chapter as Allen's career pivots, and we all wait to see what the future, after COVID-19, will bring.
By Meredith Kay
Photography by Al Rendon