Dynamic Couple Finds Creative Inspiration in One Another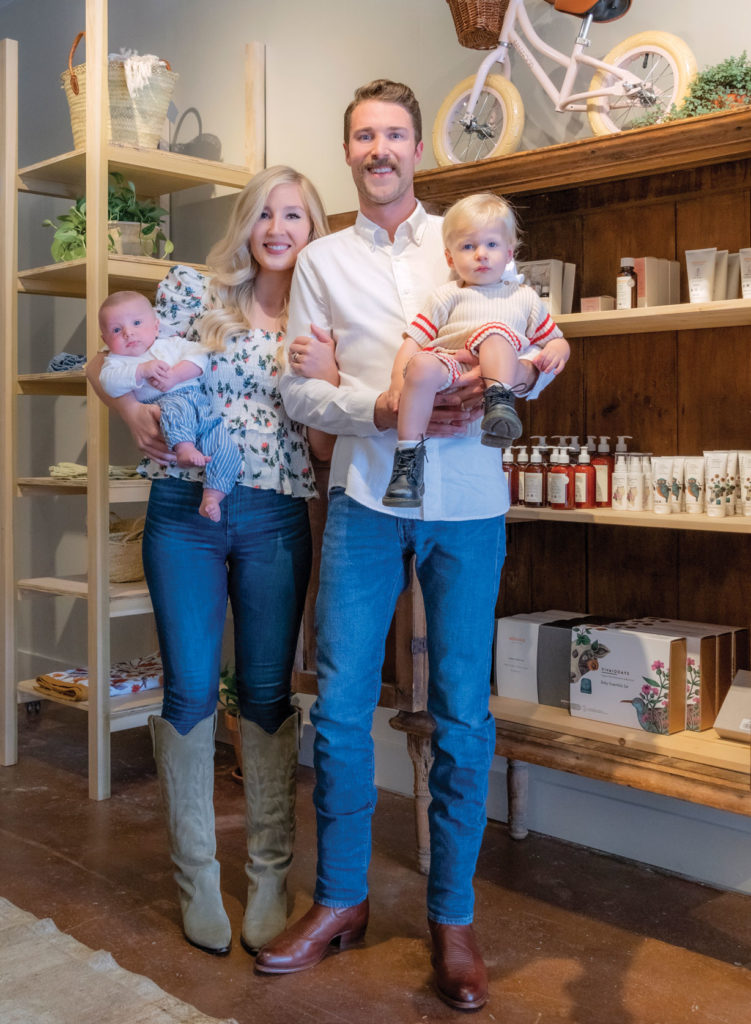 Alamo Heights resident Hunter Fatheree has always been creative with his hands.
He's been an artist in New York City painting murals, a ranch hand outside of Dallas, and a chicken coop carpenter in Austin. Through every step of his journey, he's always been creating and building.
When he met his wife, Cassie, on a blind date in Dallas, the two had an instant connection.
"Immediately when we met, we had ecstatic chemistry," Cassie said. "We started off talking about our love for Jesus, followed by our hardships and what we wanted out of life. From that night, we knew we were soul mates and that we'd choose each other every day."
After the couple fell in love, they moved to Colorado and found themselves blessed with the pregnancy of their first son, Rivers, who was born in 2018. Wanting a family-oriented environment to start their brood, the Fatherees moved back to Alamo Heights in 2019 where Hunter was raised. "Growing up, I played baseball for a few years and rode bikes and skateboards all throughout town," Hunter said. "I was at EZ's every day and Paloma Blanca each week."
While traveling and exploring was a big part of Cassie and Hunter's lives in the early years of their relationship, their sons, including 3-month- old Easton, have lead them to plant some permanent roots in 09, including their new children's boutique called Rhode & Layne.
"We've always both been into fashion," Hunter said. "Once we had kids, we realized the clothing options kind of suck. There's not a lot of hand- made quality stuff out there, and we wanted to bring back the old-world wardrobe. We call it 'old-world meets minimalism.'"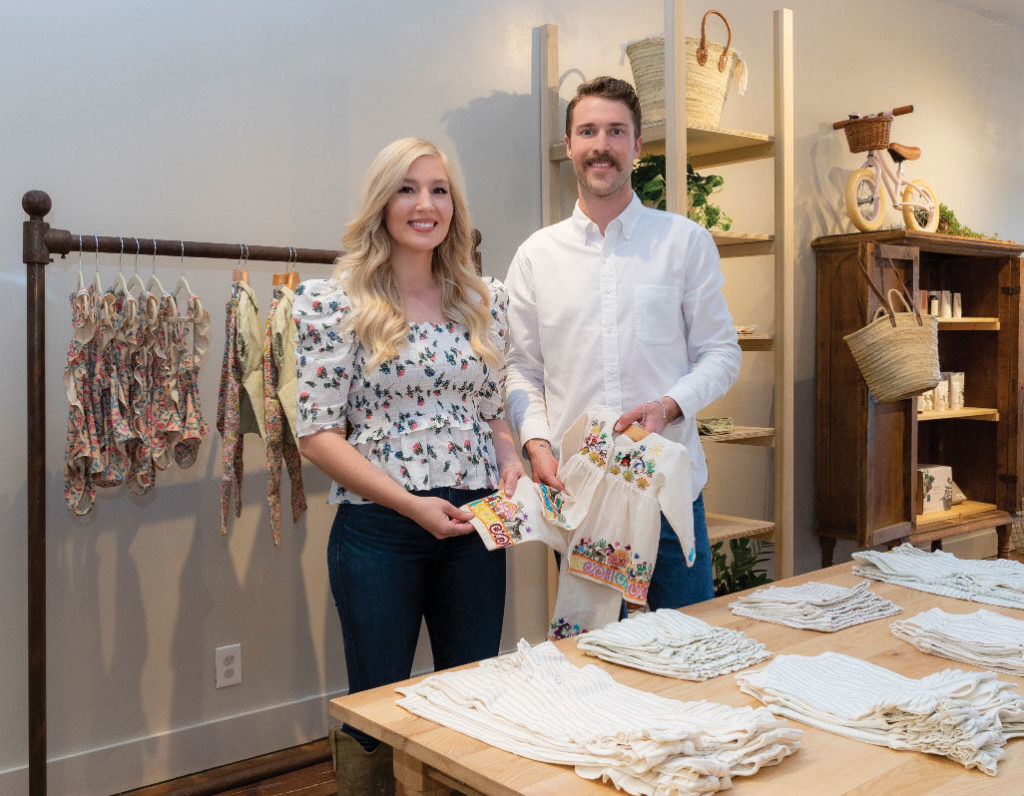 The boutique, which is located near Bird Bakery on Broadway Street, features all organic baby goods from sustainable companies, including everything from blankets to skincare.
"It's less preppy and more about everyday casual wear that you can dress up," Cassie added. "It has a nice, simple, clean feeling when you walk in."
The boutique's name is symbolic, as it's the middle names of the Fatheree's two sons. And while many married couples would butt heads attempting to open a business together, Hunter and Cassie have loved every minute of the process and are excited to share it with the public.
"It's been really fun," Cassie said. "We're very compatible, so we don't really get on each other's nerves. We feed off of each other's creativity and are very inspired by one another, so if one of us has an idea, we work together and turn it into something cool."
When the Fatherees aren't busy getting their business up and running, they enjoy spending time together outdoors. On the weekends they can be found hiking, spending time at The Pearl, exploring Fredericksburg or antiquing. They also enjoy spending downtime at Hunter's family's ranch in Weatherford, Texas.
"It's such a great place to chill," Hunter said. "It sits on the Brazos River, so it's fun letting the boys run around."
While Cassie grew up in Arkansas and not Alamo Heights, she fell in love with the neighborhood they moved into and is excited to raise her kids in 09.
"The trees are my favorite part of the neighborhood," she said. "I love taking the kids on walks, and everything is so kid-friendly and convenient. That's what drew us back."
By Christie Cuthbert
Photography by Al Rendon