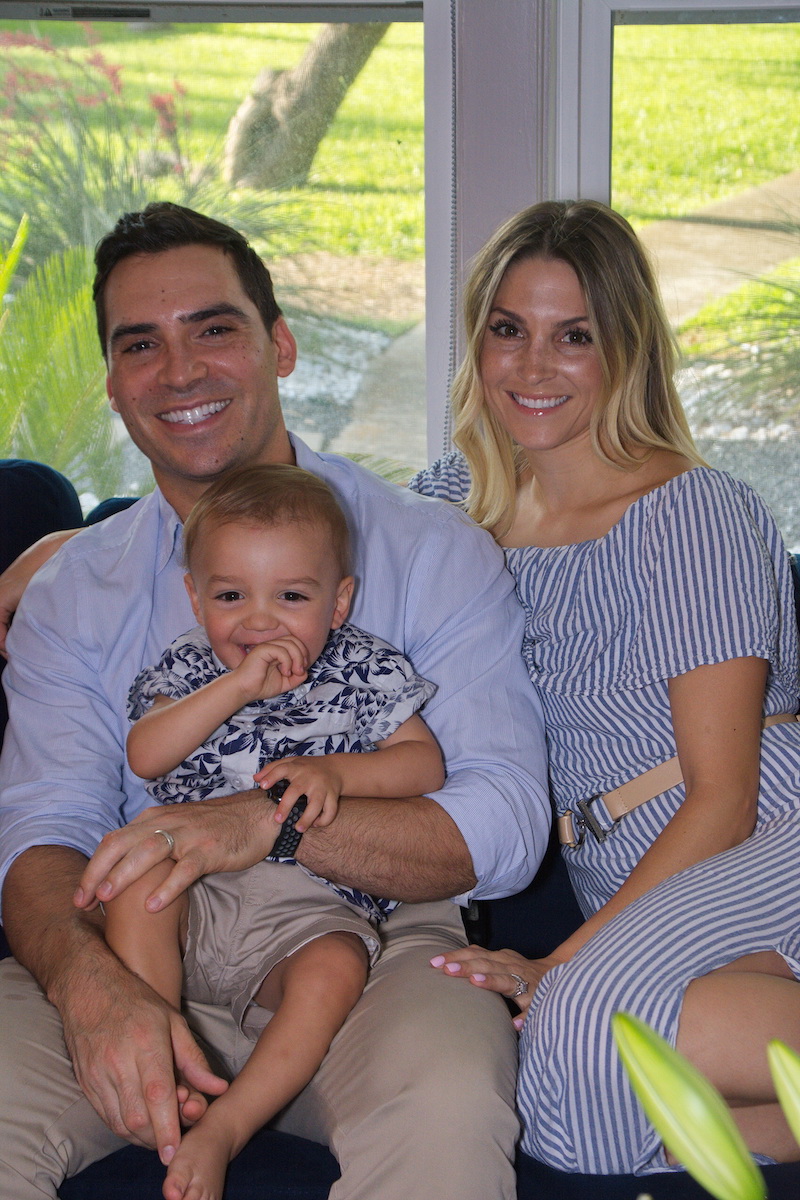 Mike and Micheon Cahill are a military family adapting to their new home and lifestyle in San Antonio
As Military City USA, San Antonio is no stranger to new families who arrive each year looking for their next home. Not only did Mike and Micheon Cahill find their home in Terrell Hills, but they also found a community that makes Texas feel like home.
Mike, an interventional cardiologist at Brooke Army Medical Center, and Micheon, a marriage and family therapist, met in Hawaii in 2006. "Mike was doing his residency in the military and I was going to school out there," shared Micheon. One deployment, a graduate degree, and a reconnection led the two down the aisle.
The couple previously resided in Washington, D.C. when Mike's job required a move down south to work at BAMC. Micheon spearheaded their move in 2017 and arrived in San Antonio early to search for a place to call home. Being in a new city would be daunting for most, however, Micheon quickly discovered San Antonio residents to be very welcoming.
After living in the Artessa and house hunting all over San Antonio for almost a year, Mike and Micheon finally found their home in Terrell Hills after getting to know the residents and their beautiful community.
"When we were house searching, my husband was asking other doctors about areas where we should look. In interventional cardiology, you have a 15-minute window from when you get the initial call to when you need to be at the hospital. So that limited our radius," explained Micheon. "What I loved most about Terrell Hills was that it seemed very community-oriented, and when you are new you want that." Not to mention that Terrell Hills is the perfect place to raise a family.  Liam is now two years old and will attend St. David's Pre-K2 in the fall.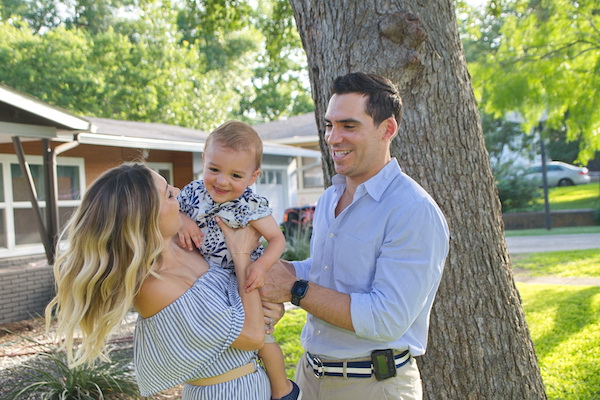 With the success of being first-time home-buyers under their belt, the young family can now focus on settling into their lives in San Antonio. "Mike's schedule is a lot better than it was in D.C. It is still sporadic, but BAMC is very in tune with scheduling that allows for family time as well."
Micheon is passionate about personal health and fitness, sharing her passion as a Pilates instructor. They spend their free time exploring all that the city has to offer, including the Pearl and the San Antonio Zoo. Micheon also shared their favorite family routine. "Our go-to on the weekends is the Pearl. We go to Down on Grayson for brunch and then to the splash pad to meet up with friends."
They are not sure what the future holds for the family. As Micheon puts it, "The military is in charge." Part of their military lifestyle is being ready to move at any time. However, she says this has helped her learn and grow.
"Obviously moving is hard. But I find that it challenges me as a person because you have to adapt. It has allowed me to open up to changes and adjusting how I live my life. Of course, when you have a child that is another way of adjusting and the move to San Antonio when I had my baby was a perfect time. I couldn't have asked for a better situation."
The Cahills have embraced their new home, new lifestyle, and new friends that they have found in Terrell Hills. Micheon hopes to involve herself more in the Terrell Hills community as a Pilates instructor, while Mike will continue to serve as a military officer for the next 5 years. But, for now, their roots are in San Antonio as they enjoy the vibrant, welcoming community they have found in 78209.
BY GABRIELLE HERNANDEZ
PHOTOGRAPHY BY MARTIN WADDY