SANDRA MURPHY
A REAL PARADE PRO WHO'S ALWAYS INVOLVED IN ALAMO HEIGHTS' BIGGEST FALL GET-TOGETHER
BY ERNIE ALTGELT PHOTOGRAPHY BY MARTIN WADDY
Alamo Heights is definitely a neighborly community. With its enviable small-town feel where the citizenry all seem to share so much in common – histories, values, amusements and acquaintances – a familial aspect pervades where friendship and closeness are paramount. We just like being with each other and it shows!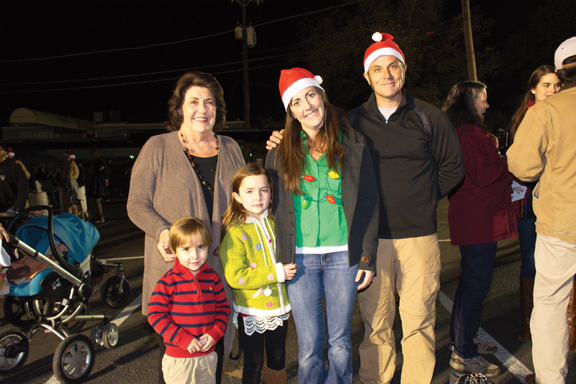 At no time is this more evident than each November, when masses of mules, young, old and in-between, joyously gather to participate in the neighborhood's not-to-be-missed Alamo Heights Chamber of Commerce Holiday Parade – a uniting spectacle that, as last month's effort demonstrated once again, is the city's biggest annual get-together. But staging it year after year isn't any picnic – until the delicious eats are served at the parade's conclusion, that is. Thankfully, for one dedicated and long-term resident, it's become a 25-year labor of love. Her tireless efforts (with Mother Nature's cooperation, of course) have, for a quarter of a century, contributed to each successful annual result. Meet Sandra Murphy, Heights' behind-the-scenes hero of the hardtop who truly gets and keeps things rolling each fall.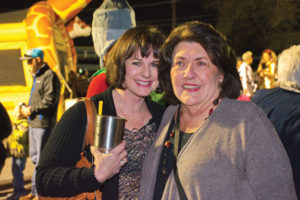 Although the Holiday Parade was first held almost four decades ago, Sandra's involvement didn't began until 1992, when this still energetic former ad saleswoman was asked to attend a Chamber function. She was employed by the KTSA radio station at that time and since she lived in 78209, was delighted to become involved with the organization (She's been a Chamber member ever since). It was at that meeting where she was "volunteered" to help produce that year's event. And with her ample people and managerial skills, help she did. The parade was a huge hit and thoroughly enjoyed by all involved – whether marching, floating, just cheering from the sidelines or, in Sandra's case, working it.
After that initial taste of parade production, Sandra admits that she was hooked. And she's remained an involved devotee of "putting on the procession" ever since. Over the years, as she recalls, "I've handled, admittedly as part of a small, talented team, almost every aspect of responsibility for making this fun, communal event happen." And those aspects included lots of fund solicitation as well as signing up sponsors (hooray to Oak Park HEB), coordinating with the AH police department regarding routing and security concerns, dealing with the graphics and promotional folks, enrolling the actual parade participants (businesses, organizations, individuals, etc.), assigning volunteer roles and other essential and critical pre-event duties. And because there are exciting post-parade activities as well, Sandra has also had to chip in with the after-party arrangements, where the excitement and fun continue in a more stationary manner. All in all, the preparations are many and the process starts months in advance. This year's undertaking was no different with Sandra once again wearing many hats. As this parade pro sagely offers, "Preparation is everything. And while there will always be last-minute surprises, by laying good groundwork in advance, all should go well. At least I hope so!"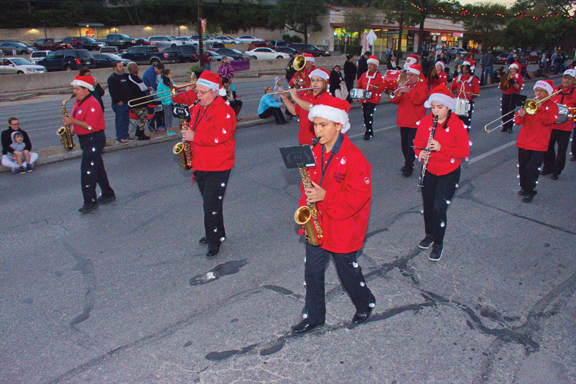 So why does she do it? As Sandra happily replies, "I've lived in Alamo Heights for 28 wonderful years. My children grew up here (her son Noel, an AH graduate, is now a teacher at the high school) and I felt that I needed to give something back to the community that's been so good to me and mine. What better way than to help stage a parade exclusively for the benefit of my many friends and neighbors – a real 'get-together' where everyone is invited."
This year's Alamo Heights Chamber of Commerce Parade was the 39th. More than 40 floats and/or other entrants participated to the roaring delight of 1,500 on-lookers. The after party was equally well attended where infants to ancients, met, ate, played and connected while generating generous funds benefiting Elf Louise and her very worthwhile charitable efforts. Thank you, parade-pro Sandra Murphy, for keeping this neighborhood tradition alive, well and rolling along down Broadway. We'll see you at the 2017 event!