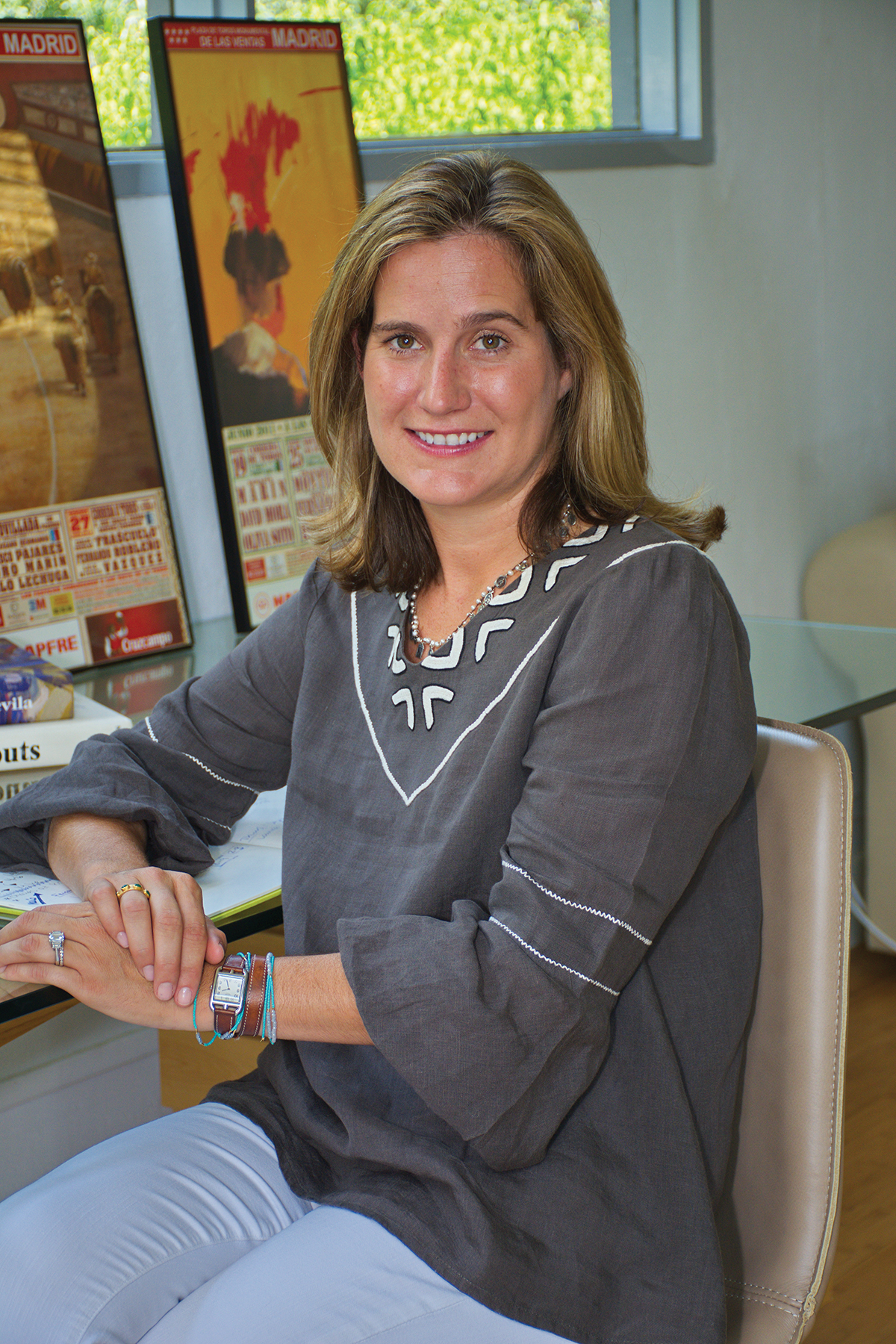 It's no secret that many move into our ZIP solely because of its extraordinary area schools. For the majority of us '09ers, the importance of learning is uber-appreciated, and we accept that the acquisition of knowledge (at any age) will always remain an essential key to a successful life. This has proven to be especially true for one admirable young lady who, initially as a recipient, then a provider, and now as an exceptional, entrepreneurial facilitator, has been able to define much of her productive and accomplished existence through education.
For Kate (Prichard) Watson, who was raised in the ZIP and still calls it home, school was always a worthwhile experience. An apt student, she attended the venerable St. Mary's Hall with brief exceptions, from elementary through high school graduation. Watson realized early on the benefits of study and, as a result, generally excelled in the classroom. During her adolescence, she broadened her educational experiences when her family moved to Mexico for a year, followed later by another 12 months living and studying in Spain. Not only did this gifted student become bilingual, but she also acquired something of a "world perspective" which, as she admits, "was really just another wonderful facet of learning." Besides the invaluable cultural exposure, a high degree of independence was inculcated which she still relies on today.
Higher education ensued with Watson's acceptance into the prestigious George Washington University, where she ultimately majored in Latin American Studies and Spanish. During summer breaks, she was able to intern at the Mexican embassy while also working as a Spanish translator for National Geographic. It was after her graduation, however, when she opted to remain in DC as a volunteer and provide mentoring and tutorial assistance to impoverished area youth, roles she found extremely fulfilling that would ultimately put her on her current career track.
However, while her post-graduate time in the Capitol certainly provided important lessons, it didn't pay many bills. To remedy this, the bold twenty-something headed off to the Big Apple (NYC), where she quickly landed a position in a large translation company. Ever the giving and compassionate individual, upon arrival, she also applied to the New York City Teaching Fellows Program, a governmental entity that places "well-rounded" academics in low-income, low-performing schools. When Watson was accepted into the program, she excitedly left translating and, after a brief indoctrination, found herself teaching Spanish in a 3000-student high school in a challenging environment far from what she had previously known on the sedate campus of her old St. Mary's Hall in SA.
To those who know Watson, timidity isn't one of her traits. In her unique and determined way, she ended up spending five constructive years learning the ins and outs of the professional side of education and more about herself, while, most importantly, succeeding as a teacher. During this time, a tireless Watson even went on to earn her master's in education at Pace University while also continuing to provide superior private Spanish language tutoring services.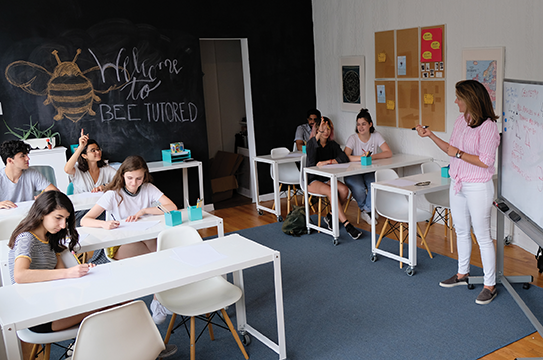 In her role as a private tutor, Watson was soon being asked by some of her appreciative clients if she could help with other subjects besides Spanish. For the bright, observant and energetic woman that Watson certainly is, she quickly realized that, although she wasn't qualified to tutor every topic, these requests did present additional professional opportunities. Motivated, she began linking qualified friends to various tutorial assignments, recognizing that a definite need existed in matching students in need with the appropriate educational guidance. She was soon acting as a clearinghouse, and as a result, her current, self-founded, tutorial-based enterprise came almost naturally into being.
It was only 10 years ago when Watson (now wearing the hat of a corporate CEO and no longer actively teaching) officially started Bee Tutored, a multi-national company that acts as a conduit and connector between students in all grades and high-caliber, vetted, multi-subject, certified tutors. Schools, foundations and other related entities are often part of the process as well. Currently providing these educational connections in New York, Texas and Spain (Watson is a frequent visitor of that country, has taught there, and even tutored the daughter of a princess), her business continues to flourish here and abroad with its noble goal of achieving success for youth through the expert facilitation of learning.
"Through Bee Tutored, since inception, it's been so gratifying to see so many youngsters doing so well," a justifiably proud Watson attests. "Success truly is a learned thing, and encouraging that behavior will always be a big part of my company's teaching focus."
With such a worldwide scope, 78209 is fortunate indeed that Watson remains an integral, esteemed and beloved part of our community. This globally-focused dynamo is able to remotely handle day-to-day operations from her local office while continuing to enjoy her life among the family and friends she's known seemingly forever – there must be a lesson in that somewhere!
As a wonderful role model through her lauded commercial efforts, fueled with an admirable can-do spirit, we in the neighborhood can certainly learn a lot from this remarkable and creative visionary, because Kate Watson is definitely one class act!
By Ernie Altgelt
Photography by Martin Waddy