A Lifetime Partnership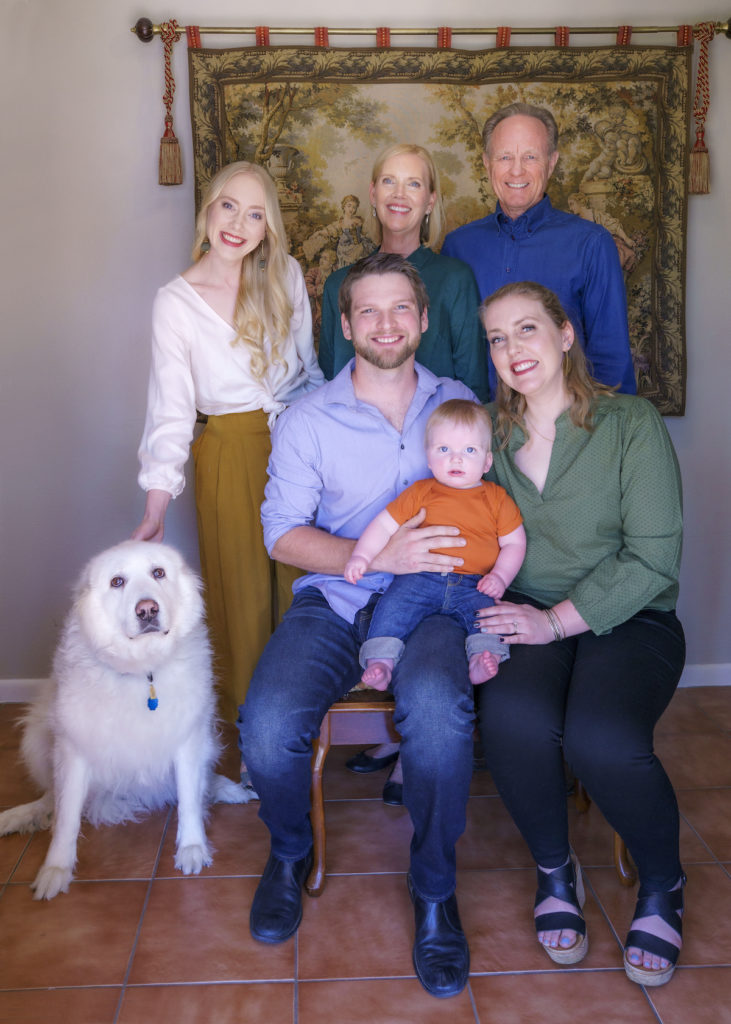 True partnerships that work are a rare find in today's world, but for one local couple, the path to their successful partnership has been both a labor and a love for over 35 years.
David and Donna Adams are a dynamic force together, both in business and in life. Working side by side as financial advisors out of their home for over a year, they have created a cohesive workspace and have found a way to thrive during this difficult time. They are known as The Adams Group, and they operate their partnership under the umbrella of Morgan Stanley. Usually, they office out of the McCombs Plaza building on the corner of East Mulberry and North St. Mary's, but since the pandemic hit, they have had to pivot and readjust to this new way of doing business, meeting with clients online via videoconferencing, and handling all aspects of their business virtually.
They met on a blind date and married in 1985. As young, ambitious professionals, they began their partnership in the Alamo Heights community in 1989, working together until their daughters were born. David and Donna have two daughters. Laura, age 29, has a degree in cybersecurity and is married with an eight-month-old son. Elizabeth, age 26, has an opera degree and is currently working on her master's degree to become a health coach. Laura now works for her parents as their marketing director and client relations specialist, managing their client events, website, and marketing efforts.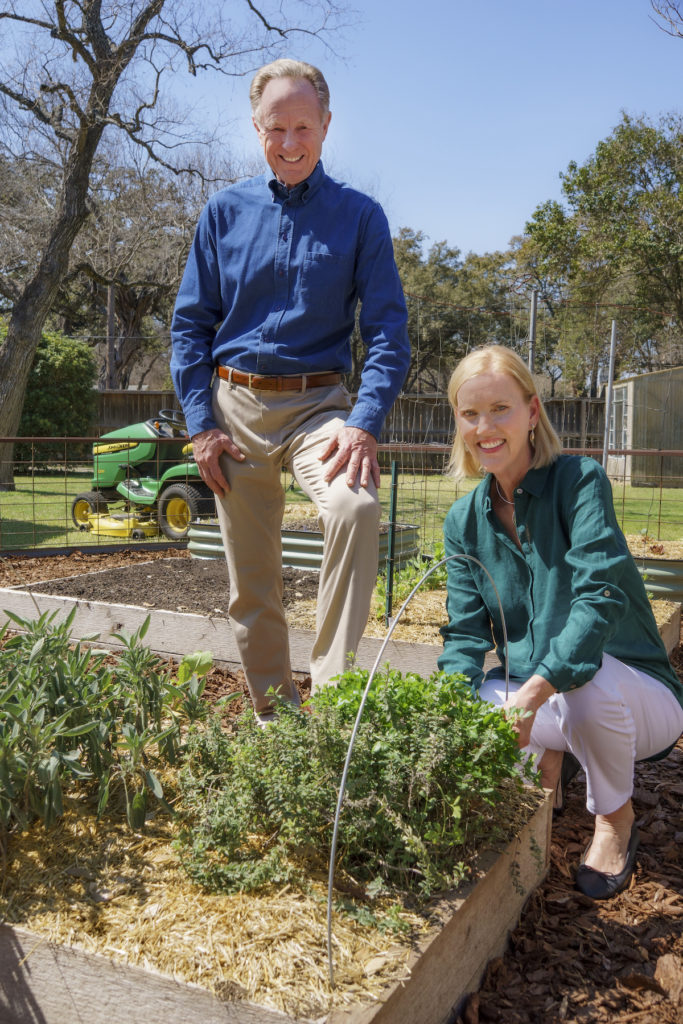 David and Donna have always worked well together, so five years ago, Donna decided to renew her license and re-join her husband as a financial advisor. The Adams Group describes their partnership as "a multi-generational wealth management team that provides personalized guidance to a select group of individuals in the San Antonio community." And their mission is to help their clients "through long-term relationships based on education, support, and trust."
David is a third-generation San Antonian and grew up in Alamo Heights, while Donna was born in France, where her father was stationed in the military. Her family ultimately landed in the San Antonio area, where her father retired, and she has called Texas home ever since. Both were educated here as well. Donna attended Southwest Texas State University, and David is a graduate of Trinity University, with a master's degree from U.T.S.A.
Although they love their community very much, life has taken them out of San Antonio a couple of times. First to Fredericksburg, where they lived for three years from 1997 to 2000, before returning to the Alamo City, and then to Tennessee in 2010, where they fell in love with the land while on vacation and bought a 50-acre farm. However, David's commute back and forth between Texas and Tennessee became too much, and the family returned home in 2013.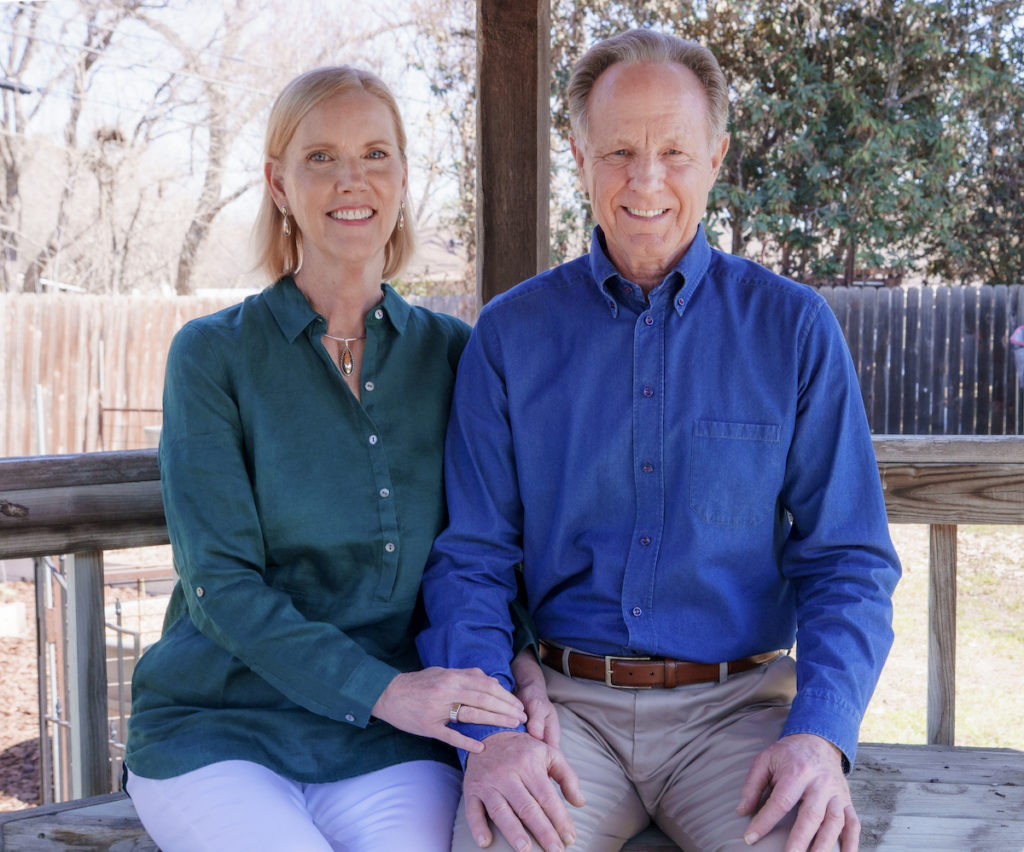 Now, the couple takes advantage of all of the amenities their '09 community has to offer. They spend their free time walking the beautiful tree-lined neighborhoods and patronizing some of their favorite local businesses. The Adams also very much enjoy gardening and growing their own organic fruits and vegetables. They are very proud of their garden, spending a lot of their time outdoors.
"We love that everything we need is so close, and we never even really have to get on the highway. Everyone in our neighborhood is so friendly, and throughout this pandemic lockdown, people have been so supportive, and it has strengthened our sense of community."
David and Donna claim that their current home is still "a work in progress" and that they are slowly updating and remodeling the house where they intend to stay for a while.
by Meredith Kay
Photography by Al Rendon