A Happy Marriage and Familial Merger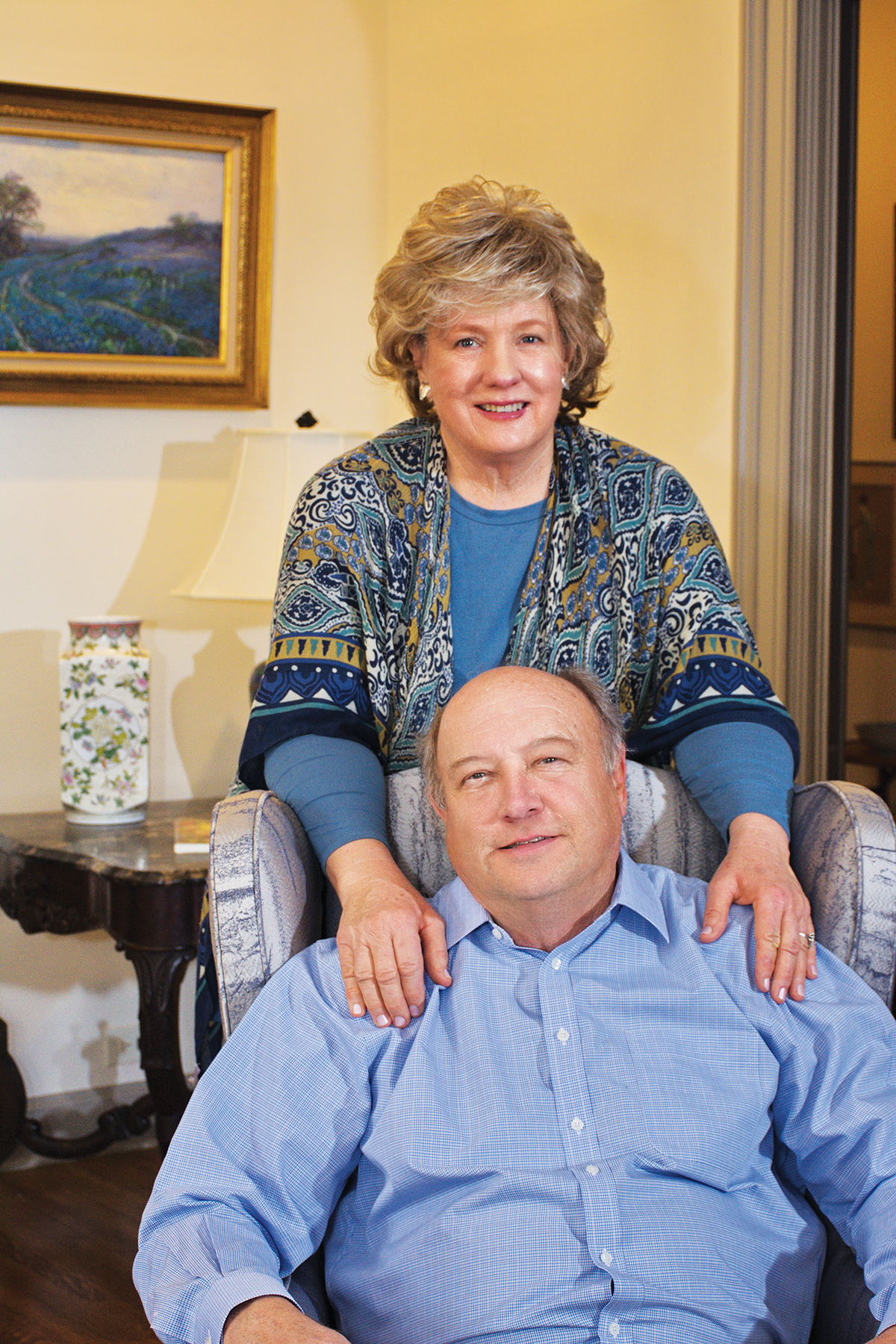 In such an old homogenous society as exists in greater 78209 (and South Texas, for that matter), it's almost impossible for families' paths not to cross, coincide and combine over its sustained history. Folks come here, and for a great many, stay here – often, for a long, long time. The result is an inevitable intertwining of bloodlines as couples unite and become one through wedlock, establishing links that join not only the joyful pair but also their many friends, neighbors and extended relations, all to each other.
And nowhere has this connectivity been more ideally in evidence than through the matrimonial matching of Claire Cartwright, daughter of a legendary Texas ranching clan, and George C. Vaughan, son of equally deeply rooted pioneering stock. While both are extraordinary in their own right due to their impressive individual pedigrees, as husband and wife, their remarkable reach across the community and beyond seems even more expansive, positively touching so many of us. Yep, thanks to this very happy marriage — or perhaps it might be better to call it a familial merger — if you're not an actual cousin of George and Claire, you probably still feel like one because for these two, kinship is a natural.
Now, let's step back a few years and get acquainted. Claire was born in San Antonio to Lon Cartwright and his beloved bride, Leigh. But home was tiny Dinero, Texas, near Three Rivers, on the sprawling Twin Oaks Ranch where, the always outdoorsy young lady learned to love hunting, wildlife, domesticated cattle, bird dogs, the open range and life as a naturalist. The family had been raising cattle on that land since 1914, and as Claire attests, "Growing up on a ranch seemed about as normal as it gets."
However, the Alamo City was never far away. Claire attended Saint Mary's Hall as a boarding student, and in typical Claire fashion, made many lasting friendships still strong today. She later attended and graduated from the University of Texas at Austin, where more bonding ensued.
George's forbearer (the original George C. Vaughan) came to the Hill Country in 1883 from Vermont, seeking a warmer climate and opportunity. Blessed with a substantial amount of business acumen, he soon found himself in the lumber trade. Enjoying success, he decided in 1893 to move south to the "big city" with his wife, children and his growing company, and the Vaughans have been here ever since. His company recently celebrated its 125th birthday. George's parents, Curtis, Jr. (company president by this time) and the ever-youthful Phyllis, built their family homestead in Terrell Hills in 1951, and that's where George and his three siblings spent their active youth.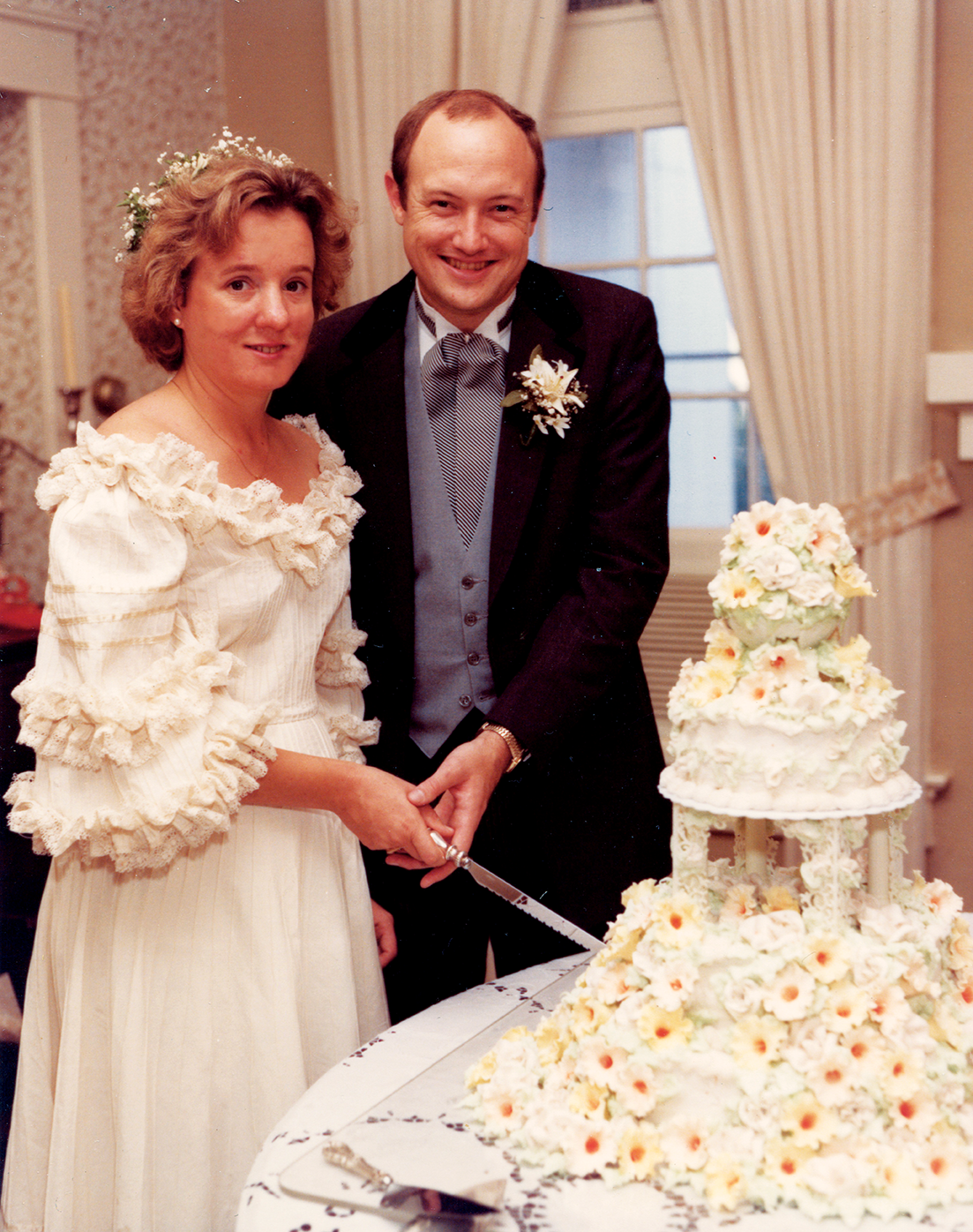 After elementary school, George, as a seventh-grader, went to TMI, then located at its original location in Alamo Heights. Like Claire, George also formed school friendships that remain to this day. FYI: He was his class salutatorian. Then, like his father before him, George graduated from Harvard before returning home to assume a position within the family business. As he smilingly recalls, "Working anywhere else was never an option!"
Socially, both were always extremely active, and it was at a crowded debutante party held at the Vaughan house where the pair first briefly met, followed by an arranged blind date sometime later – but no sparks yet! What eventually put the twosome's relationship on a romantic footing came after a goose hunt that each participated in individually. As Claire remembers, "At that event I was further charmed by George's kindness, wit and even a little irreverence. I knew this guy was special and a good shot to boot."
George was also smitten (Claire too was pretty good with a shotgun, and who could resist that?), and steady dating followed, culminating in their well attended 1982 wedding in Beeville. The festive reception was held at the Cartwrights' gaily accommodating Twin Oaks Ranch. Afterward, the newlyweds settled in '09, soon producing two outstanding sons. And the two have happily remained in the ZIP ever since.
Today, after 35 years of wedded bliss, George and Claire are still as inseparable as they were when new sweethearts (their Cotulla ranch is appropriately named Los Novios, reflecting their close relationship). And to all who know them, this ongoing compatibility is a source of inspiration but not a surprise – even if their personalities do differ a bit. What does amaze, however, is how connected through their extensive familial and societal correlations these two are. As they admit, "With our large, regionally and generationally anchored families, we don't have to look far to spot a relative."
And that's so true. With their ties to some of the area's most respected and venerable families, meeting someone who isn't a relation seems unusual. Whether a Cartwright or a Vaughan, through past marriages (mergers), these two can claim lineages that read like a who's who of 78209 and South Texas society with names like Steves, Mabe, Gladney, Zerbee, Leteer, Irvin, Bishop, Walker, Weed, Herff, Lucas, Foster, Meyer, Sealy and many others. And even beyond an actual blood relationship, because of their overall inclusiveness – spurred by their warmth, consideration and kindness, not to mention an invitation to one of their regularly scheduled not-to-be-missed get-togethers (they are both excellent hosts) – the rest of us can almost claim a family connection too. Yep, for Claire and George, a sense of kinship really is a natural. Look back far enough, and you too, good '09er, are probably related as well. Hello, cousin!
By Ernie Altgelt
Photography by Martin Waddy