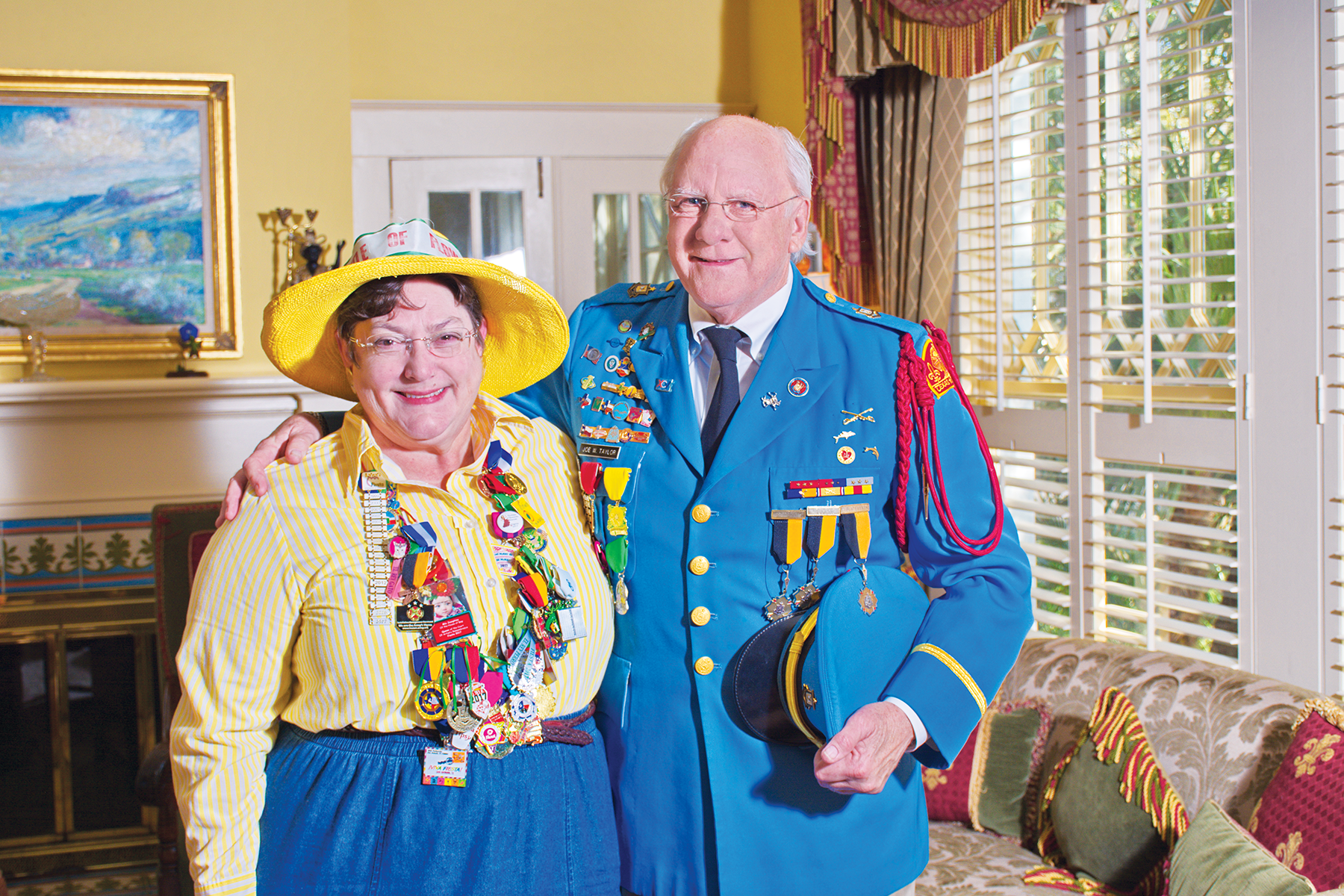 April in 78209 (and, of course, greater San Antonio) means many things to us – spring is on the doorstep, our weather warms, the IRS has its hand out, and on a definitely more festive note, Fiesta reigns. Yep, it's that time again for a passel of parades and parties filled with joyful participation during our nationally recognized century-old city-wide celebrations saluting our culture and community. And '09ers, never ones to be averse to a little revelry, often find themselves in the forefront (as well as behind the scenes) of all the fun and frivolity.
On that note, there's one such long-term Terrell Hills pair we'd like to introduce. Thanks to some serious seasonal involvement, they not only take pleasure in the many facets of Fiesta as attendees, but through various worthwhile affiliations also voluntarily (and substantially) contribute to the success of the same. Giving of their time and talents, this dedicated duo (like so many others in the neighborhood) annually "march in" to ensure the widespread enjoyment that the rest of us have come to expect and look forward to each April.
So let's get to know a little about loving wife and husband Catherine (Harwood) and Joe Taylor, truly a can-do couple whose considerable commitment to keeping Fiesta fabulous is no less than a fervent family affair. And that's pretty bueno.
While both have been a part of the ZIP's scene for years, Catherine's history goes a lot deeper. She's a native '09er whose SA roots reach back to the original Canary Islanders in 1731 – wow! Locally speaking, Catherine came to the Hills when she was a 4-year-old after her parents purchased the house in which she ultimately grew up. Her mother still owns the old Harwood homestead, which (not so surprisingly) is just a few blocks from the current Taylor home. Later Catherine attended and graduated from Heights before heading off to Trinity University and earning a business degree. She spent her entire professional career as a casualty actuary at USAA, eventually retiring in 2015. Along the way, she earned kudos and industry recognition for her work. She also held impressive positions as president of the Southwest Actuarial Forum and chairman of the UT Actuarial Advisory Council.
Joe was born in Uvalde and grew up in Crystal City. After high school, he earned degrees in economics and finance at Georgetown before acquiring his law degree from the University of Houston. In the mid-'70s, Joe worked for Sen. Lloyd Bentsen's presidential campaign before returning to South Texas and establishing himself as a successful real estate and oil and gas attorney. Joe has served in many professional capacities as a member of multiple bar associations. The respected lawyer still actively practices but admits to "spending too much time" traveling in his Suburban.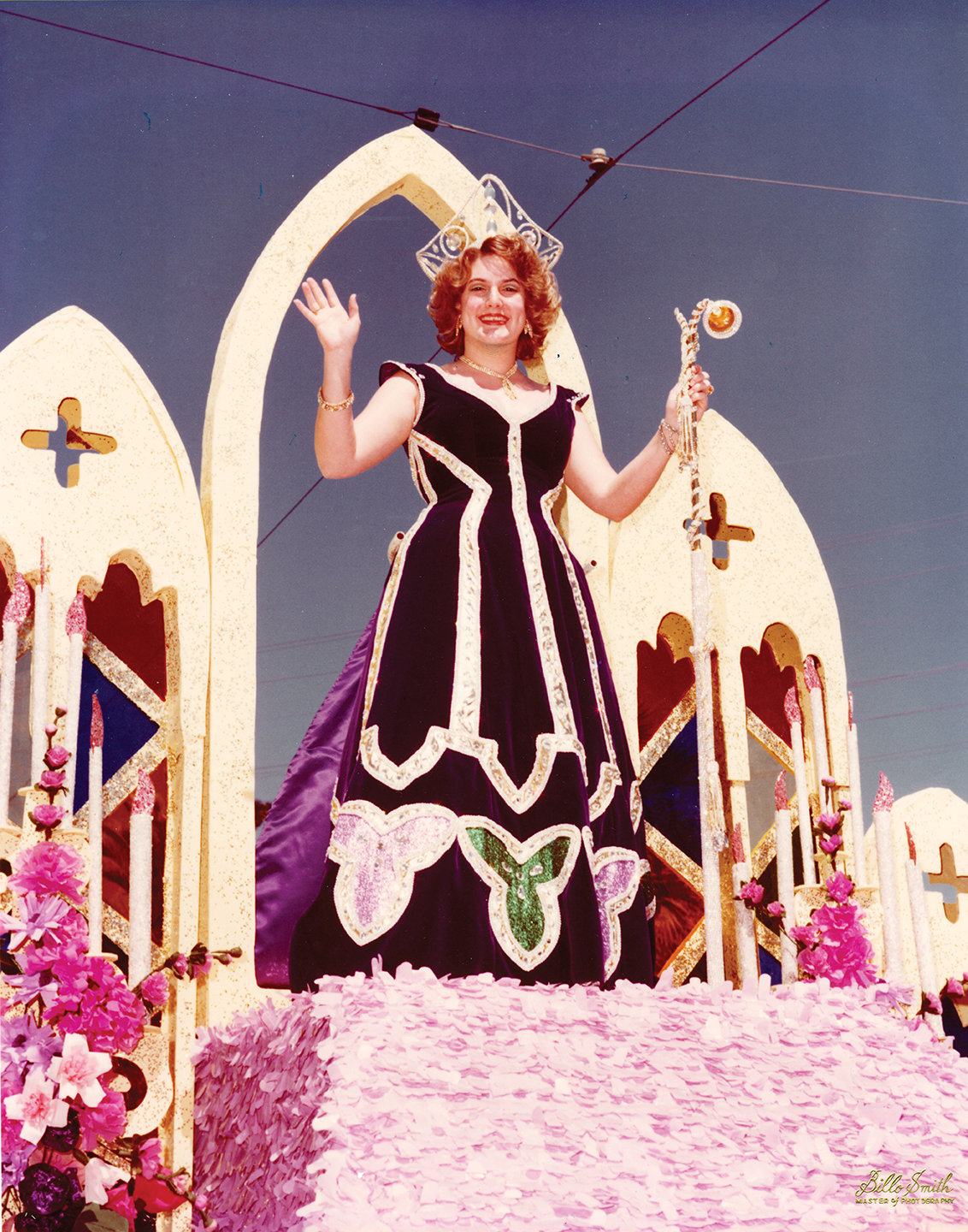 So how did these two diverse individuals who came from such varied backgrounds connect? As Joe recalls, "Socially, I was always fairly well involved with the goings-on in San Antonio. As luck would have it, we were paired for a debutante party by the matchmaking maestro, Simona Rubsamen. After that, we continued dating before finally 'making it official' with our 1988 wedding." Of that first date, Catherine admits to "being 'taken' by him at once due to his gentlemanly manner and wit." Joe thought she was fun too. And looking back, both agree everything's been great even though, as Catherine attests, "Since he's a lawyer and I'm a numbers lady, we don't always see eye to eye. But in the end, we balance each other pretty well." And that's been pretty obvious!
Now back to Fiesta. During all of the courtship years (eight), especially after Joe relocated to the Alamo City and became a member of the Texas Cavaliers, his immersion into the annual festivities began in earnest. Later, after he joined the Order of the Alamo and the San Antonio German Club, then married Catherine, those involvements — social and charitable –further increased. One example includes his three years as an elected commissioner for the Fiesta Commission. And of it all, as he avers, "I've loved every -exhausting minute of it. Pant, pant."
For the seasoned Catherine, as she readily relates, "I was born with a Fiesta pedigree." And that's no lie. Both of her grandmothers were in the Order of the Alamo Coronation as well as her mother, aunts and numerous cousins. Her father was a former King Antonio. Her mother was a past Battle of Flowers (BOF) parade chairman and president and a past president of the Fiesta Commission. In 1977, Catherine was a duchess. She then joined the BOF in 1999. Can Fiesta really be a part of one's DNA? Just ask Catherine!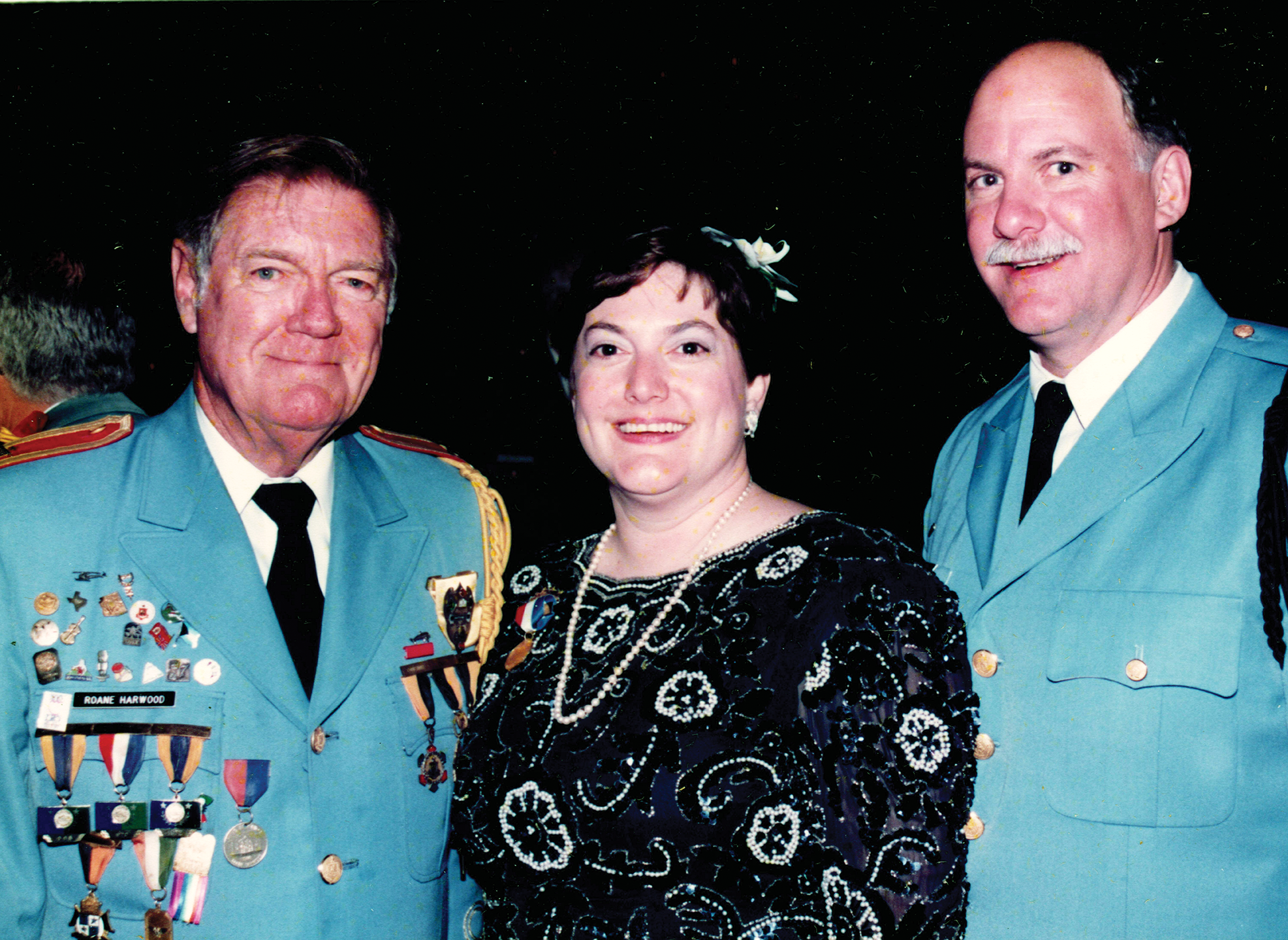 Anyway, today both eagerly look toward April with expectations of hard work and equally strenuous play. This year, Catherine (again) is slated to be the Battle of Flowers' essential parade division marshal – a role that requires a high degree of organization and managerial skills since she's basically the event's "traffic cop," charged with ensuring a smooth flow of floats, marchers and other participants. She's also the organization's recording secretary. For Joe, it's the Cavaliers' River Parade that has him hopping while performing myriad duties. He also attends the king on multiple community visits to schools and other locations. And while Catherine is keeping everything running smoothly at the big BOF parade, Joe will also be a part of the action as a riding wrangler for the Cavaliers' Mounted Patrol. Between things, both look forward to attending the Queen's Ball, coronation and, of course, spending a few (quiet) evenings at NIOSA. Whew!
So while most of us '09ers will joyfully participate in some aspects of Fiesta, Joe and Catherine seem to be into everything, but that's just fine, because for this partying pair, it really has become a family affair. Viva los Taylors!
By Ernie Altgelt
Photography by Martin Waddy