For this Large Alamo Heights Family, Organization is Everything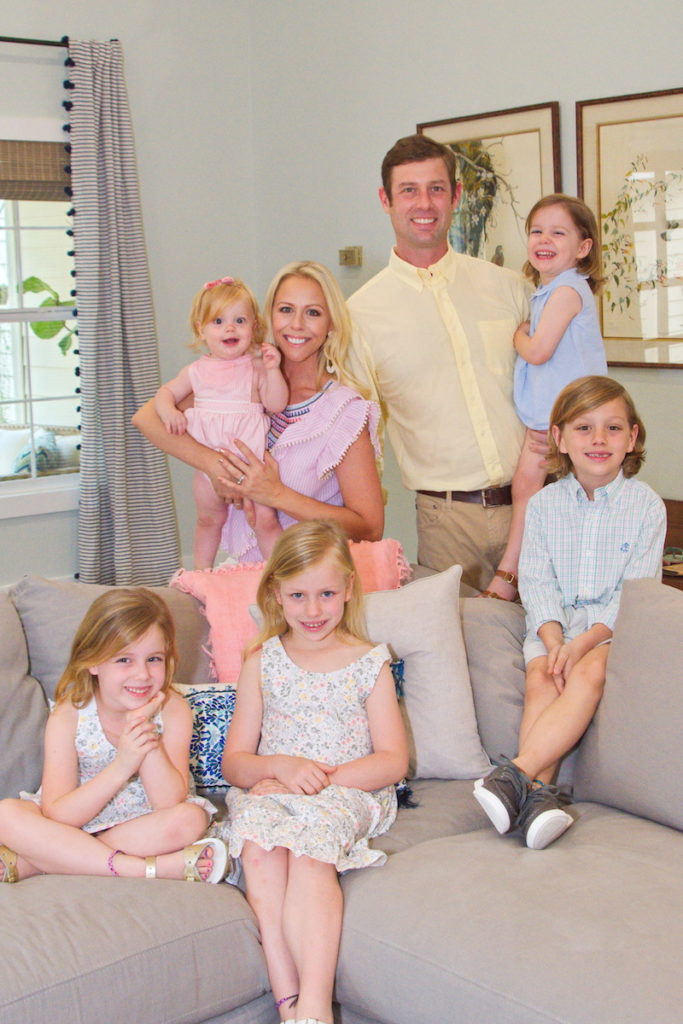 When Joey Ashcroft was a place kicker on the Air Force Academy football team, the coach gave the players a questionnaire to fill out. One of the questions? "What is your main goal in life?" Joey's answer? "To have a big family with lots of kids." Today, with five children under the age of seven, it seems that Joey got his wish.
Five children ranging from 10 months to seven years of age sounds like chaos waiting to happen, right? But while Lindsey Ashcroft admits that "the noise level can get pretty high around here," the Ashcroft's make it look ridiculously easy. In fact, the only clues that there are children in the family's beautifully renovated farmhouse-style home are the island in the kitchen, custom made to seat seven, and the oversized 14-foot long sectional in a 600 square foot family room.
"It's important to us to all be together," she says. "But even with all that sofa space, the kids still sit on top of each other. They are built-in best friends."
The Ashcroft's met at the wedding of a mutual friend in Lindsey's hometown of Dallas. The two were seated next to each other, and the sparks flew.
"It sounds cliché, but it was love at first sight," she says happily.
They married in 2007 and spent the next several years moving from city to city for Joey's career. When they landed in San Antonio, the Ashcroft's knew they had found the place to raise their growing family. They bought their current Alamo Heights home four years ago, then Joey went into the Air Force reserves and began flying for American Airlines.
"We love this school district," explains Lindsey. "Joey leaving the military was the only way we could stay here and let the kids go all the way through school at Alamo Heights."
Part of the appeal of the Alamo Heights School District for the Ashcroft's was the Spanish Immersion program. Lindsey, who graduated from the University of North Texas, majored in Spanish and uses it often in her job as a Luxury Real Estate Agent with Coldwell Banker. It is imperative to both she and Joey that their children grow up bilingual.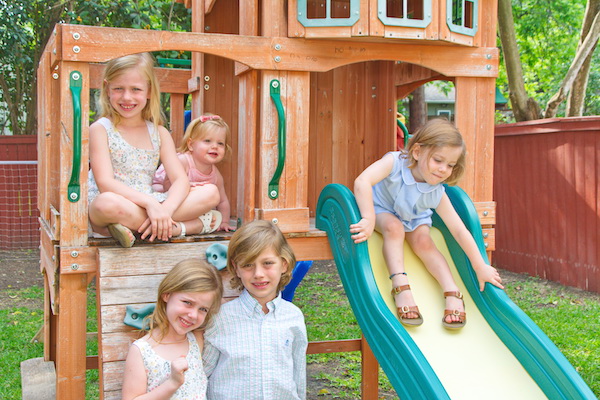 "It's a life skill," she says, adding that the family speaks quite a bit of Spanish at home. "Once you learn it, you always have it."
Another vital life skill in the Ashcroft home is time management. Organization here is key when you have two working parents and five children. Lindsey spends every Monday planning the week's menu and doing the grocery shopping. She has a list of "Ashcroft favorites," and gleans ideas from websites and cookbooks like Skinny Taste.
"With five kids it can be really easy to get into a rut, but we love to cook, so I try to have something different every night," she says, adding that the meals are simple with few ingredients like sheet pan meals or tacos. "We are Texans, so we have Taco Tuesday every week. And that's one night I don't have to worry about," she laughs.
Staying on top of mealtime makes staying on top of the many activities the Ashcroft brood is involved in a little more manageable. There are ballet lessons, gymnastics, soccer, Alamo Heights Little League, piano and more. Joey serves on the Alamo Heights/Fort Sam Houston soccer board and coaches two of his children's teams.
"It's busy, but it's a lot of fun."
The same level of organization applies to travel. The family spends a month in the summer at their home in Costa Rica. While they fly for free thanks to Joey's job, they still have to fly with five kids—and they don't believe in "plugging the kids in" to keep them occupied.
"Everyone has one bag with their name on it filled with toys, snacks, and clothing and that's it," she says. "We don't babysit with electronics. We've taught our kids to be decent travelers, but we do sit on the back row of the plane." she laughs.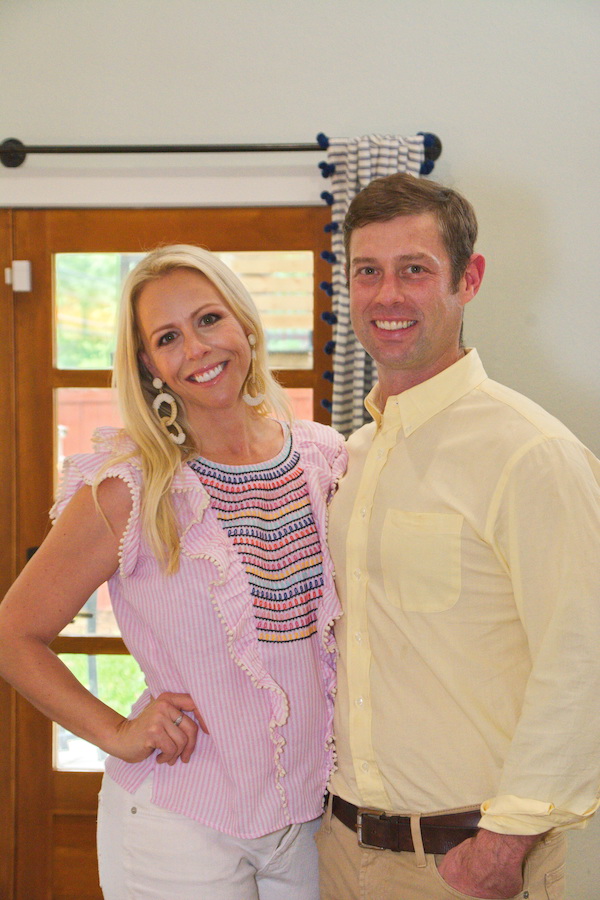 With so much on their plates, you might wonder how the grownup Ashcroft's get anything done for themselves. Again, it's all about scheduling, and a wonderful part-time nanny who helps out and gives them time for things they enjoy. Both Joey are Lindsey are fitness fanatics, and Lindsey can be found at Pilates Platinum several days a week. The couple also makes sure to schedule a sitter for weekly date nights.
"You have to make that time for your spouse and yourself," Lindsey advises. "It's so important."
BY BONNY OSTERHAGE
PHOTOGRAPHY BY MARTIN WADDY