Over at the San Antonio Garden Center, make plans to attend the Spring Floral Design School on Tuesdays, Feb. 6, 20 and 27th, noon – 2 p.m. Register at www.sanantoniogardencenter.org.
And the thought of the gardens brings me to the next thought — cacti. Open your eyes and notice, it will soon be on everything — it's the new trend in décor. You'll find it on pictures, plates, knickknacks, clothing, earrings, purses and more. It's what's hot! I decided it is kind of cute …and after all, the prickly pear cactus is our state plant. Tropical influences, neutral colors and earth tones, wicker and cork as well as geometric patterns are a few hot themes for interior décor.
What else is hot: pom-poms. Look around and you'll find poms on top of hats, tennis shoes, house shoes and scarves. Pin one on your blazer or buy a small set of pom earrings … everything is pommed out! And as for color, purple/violet reigns. Seriously, my favorite color is the color for 2018.
Holiday Open House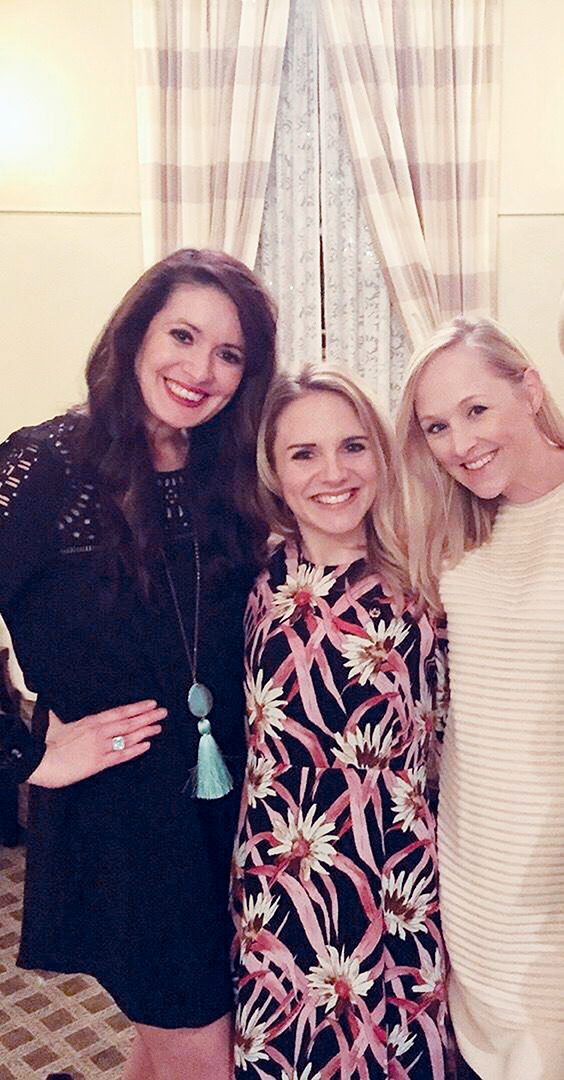 Delta Delta Delta alumnae hosted a holiday open house to honor Tri Delta alumnae and their daughters and Tri Delta collegians and their mothers. Ann McAlister hosted the lovely event in her home and welcomed Tri Deltas with Champagne and beautiful breakfast desserts. President Alta Compton was out of town, but members and guests enjoying the party included Judy Kruger and daughter Janis, Kathy Scruggs, Susan Bowman, Pam Colbert, Carrie McCravy and daughter Hannah, Sam Redinger, Ann Chilton, Kathy Stell and daughters Anna, Sadie and Margaret, Meriel Bowman, Gina Langford, Emily McMurray, Christy Hinchey, Claire Rouse, Lindsay Rouse, Jean Alexander, Mary Kraft and daughter Elizabeth, Mary Beth Mosbacker, Cory Bakke, Karen Parks with daughter Allison Burkey and Ella Burkey and Faith Burkey, and Amy Hawk.
The Tri Deltas are busy preparing for the third annual Champagne and Chandeliers Spring Luncheon, March 1 at the San Antonio Country Club. In 2017 Tri Delta San Antonio raised over $8,000 for Ronald McDonald House Charities in San Antonio with this sold-out luncheon. This year the event will be bigger and better, with more beautiful hand-painted Champagne bottles, fashion and entertaining inspiration. Luncheon tri-chairs Christy Hinchey, Ann McAlister and Emily McMurray, along with invitations chair Gay Swenson, are busy preparing for the sure-to-be-sold-out event!
Military Civilian Club Luncheon Attendees Learn About Fostering Service Dogs
Kicking off the New Year, Military-Civilian Club members gathered to hear about the Lackland Dog Training Program: Fostering a New Generation of Service Dogs. Attendees included Nancy Avellar, Mertie Wood, Beverly Purcell-Guerra, Melinda Biggs, Rhonda Calvert, Victoria Wood (treasurer); Sharon Seal, Liz Medley, Susanne Marco, Loretta Patterson, Lisa Wolff, Beth Plummer, Linda Skop, and Becky Ownby Smith. Civilian VP Virginia Dibrell coordinated and President Mary Wieser presided over the luncheon. Dog bones were left on the table for party favors or for a donation to an animal charity. New civilian club members include Kathi Oppenheimer, Kim Winton, Lynn Berryman, Susan Mengden, Sheila Mayfield, Jamie Bloodsworth, Claudia Malitz, Susanne Marco, Susan Bowman, Anne Campbell, Wendy Erickson and Barbie Gonzalez. The club exists to foster patriotism and the integration of the military and civilian communities in San Antonio.
Vivid Colors At Artist's Reception

Artist Adrian Jesus Falcon will present Vivid Colors at an opening reception on Thursday, Feb. 8, at AnArte Gallery, 7959 Broadway, #4, 5:30-7:30 p.m.. Everyone's welcome, and don't miss the art talk at 6:45. Call 210-826-5674 for details.
Impact San Antonio holds Membership Kickoff event
There was plenty of excitement when Impact San Antonio, a women's philanthropic organization, held its annual Membership Kickoff event on January 22 at the Whitley Theological Center. More than 200 members and guests attended, and of those, 41 joined or renewed their membership.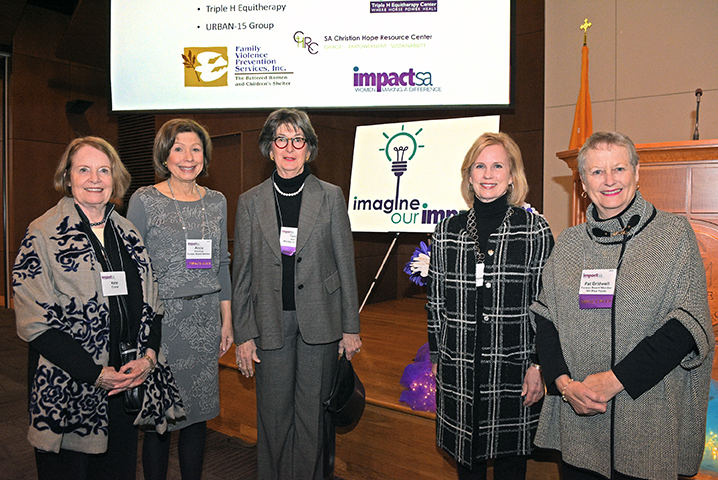 Keynote speaker was Mayor Ron Nirenberg, who addressed the value of nonprofits to the city and praised Impact San Antonio for demonstrating "the impressive impact of women in San Antonio."
Impact San Antonio is a nonprofit organization that awards $100,000 high impact grants to other area nonprofits in five focus areas: Arts and Culture; Education; Environment, Recreation and Preservation; Family; and Health and Wellness. Their "Imagine Our Impact" goal this year is to have at least 500 members so they can award a grant in each of the focus areas.
Confluence and Culture
The past, present and future are on display at the Witte Museum March 3, 2018-January 2, 2019. Confluence and Culture: 300 Years of SA's History is there for those with a thirst for learning about San Antonio.
Visitors will experience how early Spanish settlement in San Antonio influenced the layout, economic and cultural development of the city through modern times. Seven immersive galleries include interactive experiences, gallery theater, historic artifacts, documents and a photo-real augmented reality story of the Battle of the Alamo.
The Will Smith Zoo School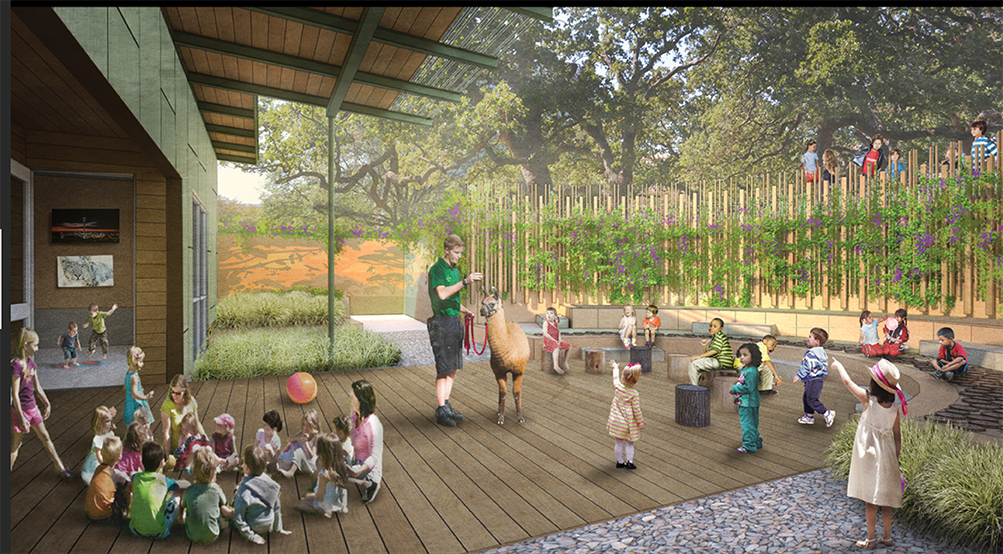 The Will Smith Zoo School is a nature-based preschool for curious kids ages 3-5. Kids spend most of their day outdoors, climbing on rocks, rolling down a hill, or playing and tasting veggies in the garden in addition to visiting the animals. Hands-on experience, engaging in animal interactions, developing an appreciation for the outdoors and having fun is what it's all about! Visit sazooschool.com for tuition, schedules, registration and information for your little one. Located at 103 Tuleta, the school opened mid-January, and enrollment is in progress. Provide your child with an appreciation for nature
A Night of Giving
Take your pick among the numerous charities benefiting from The Kings & Queens of Good Hearts Fun-Raiser on Feb. 17, at the Grand Hyatt. The evening event features a dinner, raffle, casino games and auctions. Celebrating the 30th anniversary, this event will benefit ChildSafe, Say Yes, C.A.R.E., Children in Need, San Antonio Sports, Mission: Miracle K9 Rescue, San Antonio Pets Alive!, UTSA Roadrunner Athletic Fund, Guide Dogs of Texas, Triumph Over Kid Cancer, God's Dogs Rescue, and Central Catholic High School. Call 210-490-2554 to learn more.
Portraits of Compassion
Enjoy an enchanting evening as 30 artists, including Gilbert Duran, Tony Pro, Elizabeth Rodriguez, Yvette Shadrock, Anthony Gonzalez, Vie Dunn Harr, Abraham Mojica and Robert Wilkens, showcase their original works based on their feelings for scripture (Matthew 25: 35-46). The artist reception will take place at TriPoint, 3233 North St. Mary's, on Feb. 22, 5-8:30 p.m. Paul Martin and the Rev. Les Holland will moderate dialogue in a breakout session from 6:30-8:30 p.m. with refreshments by Karen Evans with Art in the City. Call 210-290-2425.
Sad to see you go!
Picante Grill on Broadway across from the Witte has shut its doors effective Jan. 1. Following nearly 20 years of offering great Mexican specialties, the owner, Gonzalo Pozo, is moving his focus to Magnolia Gardens and Hacienda Santa Maria. We're gonna miss those cheese enchiladas! And Raffles Restaurant and Bar on Loop 410 has closed its doors recently too.
The Winchester Pub Grand Opening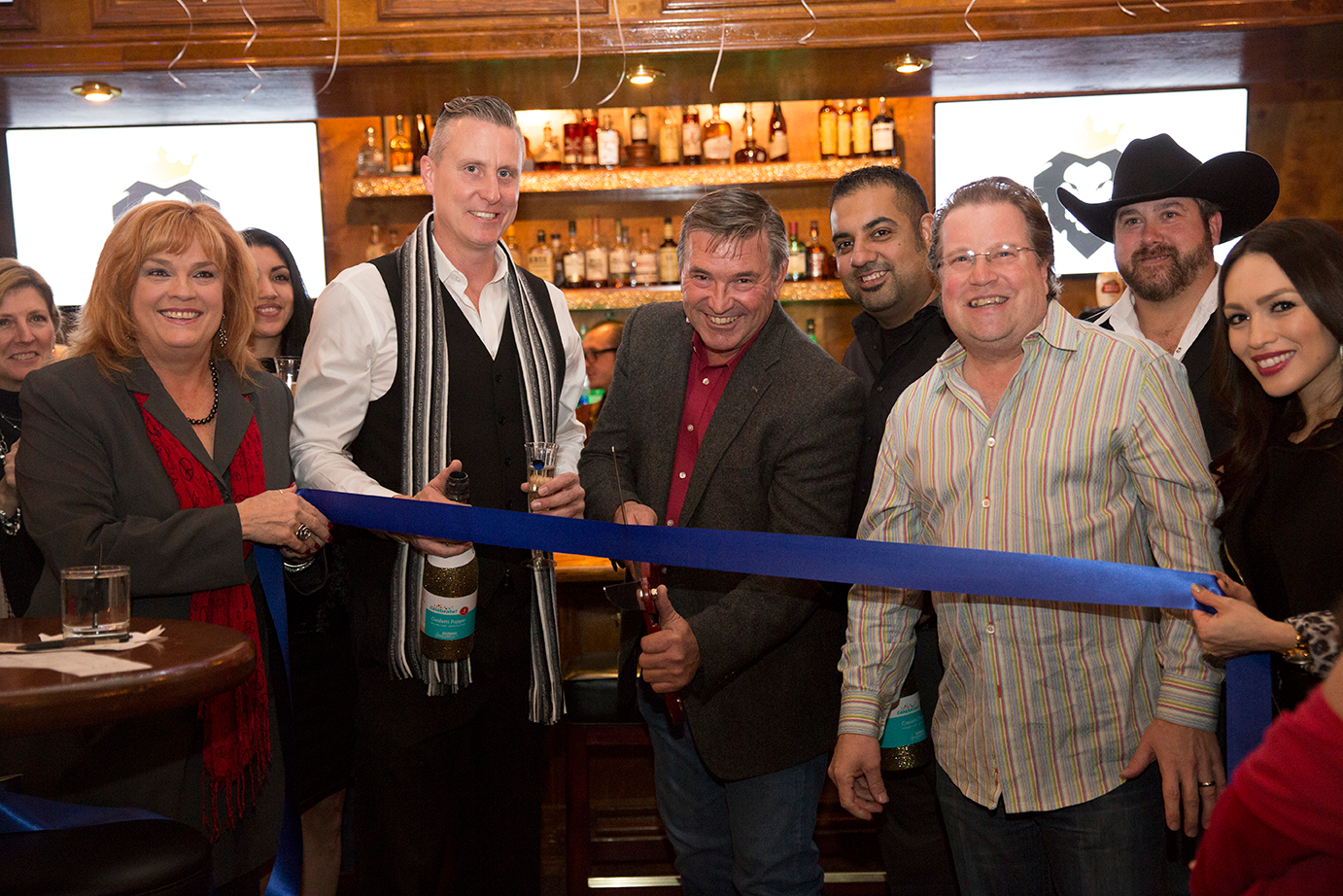 Located at 5148 Broadway Street in the space formerly occupied by the Lion and Rose, the newly opened Winchester offers cocktails, 18 beers on tap, wine and a full menu for an authentic English pub experience.
Say I Do!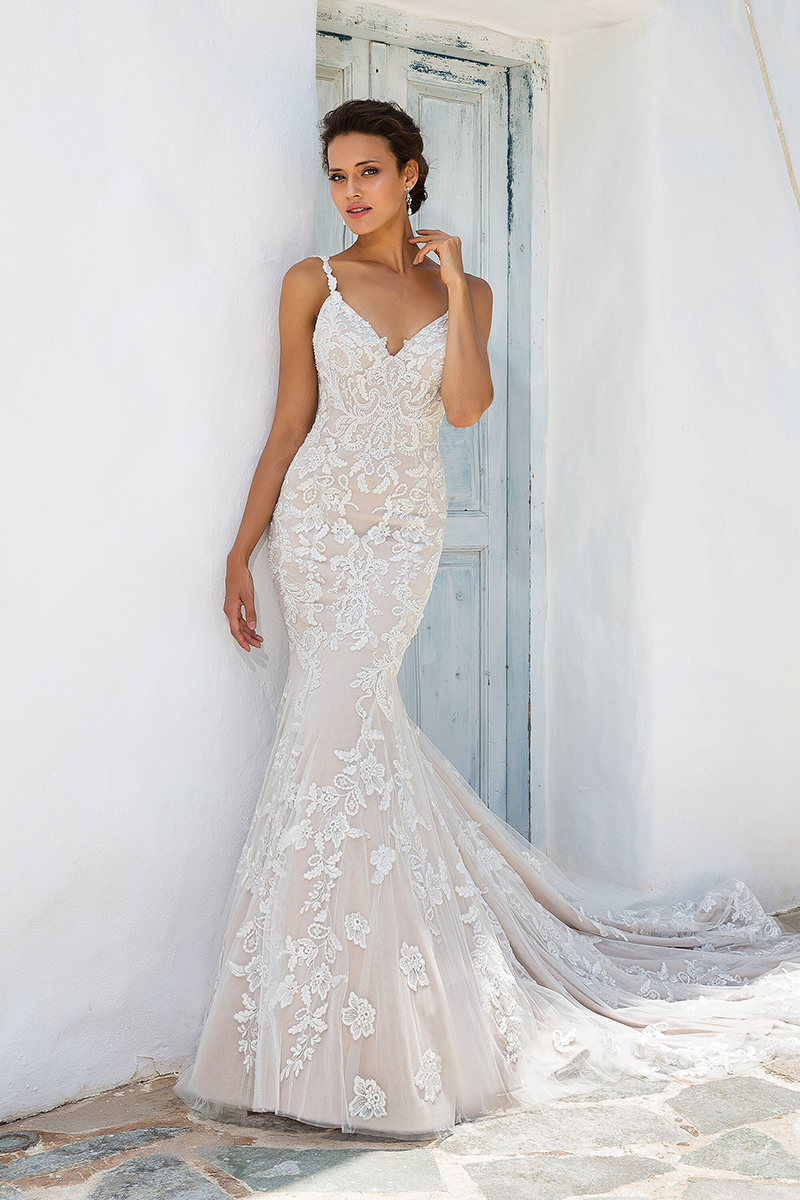 Olivia Grace Bridal, a luxury bridal boutique, announced the grand opening of their inaugural location in Olmos Park on Jan. 24. Razil Suarez Owen, owner of Olivia Grace Bridal, will provide brides, families and future brides with impeccable service and a fine selection of designer dresses and accessories showcasing some of the best designers in the world. Added to the mix is a one-of-a-kind Olivia Grace line, made and designed with San Antonio brides in mind.
With a focus on the details, Olivia Grace looks to combine a mix of traditional and modern design coupled with superior service to make the wedding dress shopping experience unforgettable. The boutique will feature top designers in wedding dresses and wedding night attire that include Anne Barge, Justin Alexander, Enzoani and an exclusive line – Olivia Grace, with new lines being added monthly. As part of the experience at Olivia Grace Bridal, everyone who walks in the door will view a beautifully curated collection of wedding dresses along with personalized styling by wedding professionals to make the buying experience relaxing and enjoyable for the bride-to-be, her family and friends. Visit 4343 McCullough or for more information visit the website: www.oliviagracebridalshop.com. The store is closed on Mondays.
Julie for Judge

Julie Bray Patterson is running as a Republican in a county-wide election for County Court at Law #5, a criminal misdemeanor court. She grew up in '09 and graduated from the University of Texas Law School over 21 years ago. Currently she practices criminal and juvenile law and is honored to serve the City of Olmos Park as alternate prosecutor and the 436th District Court as the staff attorney for the Family Enrichment Court. She is married to Jamie Patterson, a local attorney and mediator, and they are parents of McCoy and Mitchell, both students in AHISD. Julie is the daughter of Clarence and Carol Bray and sister of Nancy Gunter.
Guests at the fundraiser included Claire and Corbin Gunter, McCoy and Mitchell Patterson, Bill and Susan Galbreath, Nancy and Chad Gunter, Carol and Clarence Bray, Karen and Hubbard Parks, Kresta and Tom Wright, Laura and Michael Heinrich, Liz and Larry O'Neill, Jamie and Sally Sullivan, Susanne Marco, Janie Everhart, Brittany Hanna, Elizabeth Langmore, Gina and Greg Beal, Libby and Norton Hargis, Laurie and Tom Fitch, Stacy and Jeff Foerster, Mary Beth Mosbacker, Heather Armstrong, Sean Golden, and Mark and Robin Soupiset. For more about Julie, please go to www.julieforjudge5.com. Early voting for the primary election begins on Feb. 20, with primary election day on March 6.
SAVE THE DATE
February 1
Laugh for Lymphoma:
Serious Fun for a Good Cause
The Laugh Out Loud Comedy Club
Join patrons at Laugh Out Loud Comedy Club for the fifth annual event celebrating the life of Dr. Karla Diaz Davalos and benefitting the Halo House Foundation. This event brings some of Texas' finest comedians together for an evening of laughs, dining, and toasting of our guest of honor. The headliner for the evening is Vic Henley. All proceeds from Laughs for Lymphoma benefit the Halo House Foundation. Go to Laugh4lymphoma2gmail.com to purchase tickets.
February 2
Casino for a Cause: Under a Moroccan Sky
The Pearl Stable
This event will feature cocktails, hors d'oeuvres, live entertainment, a silent and live auction, a raffle and casino games. Last year's event was sold out; purchase tickets now for a high-rolling good time. Call 210-225-1861 for details. It's presented by the members of the San Antonio Junior League, including '09 committee members Dinah Hutson, Wesley Pennington, Elaine Vornsand, Kate Nummikoski and Suzanne Poynter.
February 2
San Antonio Red Cross Gala
Celebrating Our Everyday Heroes
The Witte Museum
The evening includes a cocktail reception, live auction entertainment and the honoring of several heroes. Visit www.redcross.org for more information and to purchase tickets.
February 3
Khaki & Plaid's Royal Gala
The Henry B. Gonzalez Convention Center
A magical evening including dining, dancing, auctions and royalty. Call 210-734-1642 for ticket information. Executive chairs are Diana Barrios Trevino and Roland Trevino with honorary chairs Ada Maris and Tony Plana. The Khaki & Plaid Gala is the premier event recognizing the importance of Catholic school education in the San Antonio community. This fun event brings together 1,300 guests, all of whom support Catholic school education in our city.
March 8
Margaret Atwood Reading
Margaret Atwood, Canada's most renowned novelist and poet, will present a free public reading and Question & Answer session at 7 p.m. in the Laurie Auditorium at Trinity University as part of Gemini Ink's Autograph Series. On the same day, a ticketed luncheon featuring Atwood will take place in the Mays Family Center at the Witte Museum at 11:30 a.m.. Tickets start at $100.  Visit www.geminiink.org or call 210-734-9673 for tickets and information.
March 22
The DoSeum's Wild, Young,
and Three Party
The Doseum
Can you remember how it felt to be Young, Wild, and Three? Join us at this party for young-at-heart grown-ups only celebrating the DoSeum's third Anniversary. This birthday celebration will be chaired by Lauren Kate and Peter J. Holt with co-chairs Corinna and J.B. Richter. Your participation will allow The DoSeum to continue to be the joyful, magical place where playing turns into learning, and learning turns our little ones into tomorrow's leaders. Contact the DoSeum for details: 210-212-4454.
March 23
ThriveWell Cancer Foundation's
2018 Annual Luncheon
The Witte Museum
The luncheon will be at noon in the Mays Family Center at the Witte Museum. Contact Thrivewell.org for tickets.
March 24
San Antonio Women's Hall of Fame
The OMNI
This event is scheduled at the Omni under the leadership of President Virginia Van Cleave. Get details at sawomenshalloffame.org.
March 24
The San Antonio
Symphony Ball
The San Antonio Convention Center
This year's event will take place at the Stars at Night Ballroom in the San Antonio Convention Center. Toni Riester-Wood, Ph.D., is the 2018 Ball chair. and the Belle chair is Allison Zeller. For more information or to purchase tickets visit www.sasleague.org/2018-sasl-belles-and-ball-information.
March 24
Junior League of
San Antonio's 6th Annual VIVA SA Race
Hemisfair Park
Support the Junior league for a family-friendly event: a 5k, 5k competitive walk, or 10K benefitting JLSA's community partners. The races take place at Hemisfair park. Pre-race festivities begin at 8:00 a.m., and the race kickoff is at 9:00 a.m.. Participants will receive medals and Tech T's with registration. Visit JLSA.org to register.
March 29
The Fur Ball
The Witte Museum
This year's event will take place at the Witte. Joan Bailey is chairing. This fun-not-formal evening will include live and silent auctions, fine dining and fellowship in the copany of other animal lovers. Visit www.furballsa.com for details or to purchase tickets.
By Leslie Foley