Homeowners often experience sadness when the holidays are over and the decorations back in boxes, because they miss the warm and cozy feeling that accompanies this time of year. Julie Bradshaw, of Bradshaw Designs at 19 Brees Blvd., offers suggestions for those homeowners who want to reflect a warmer aesthetic in the décor, that will stick around longer than eight weeks out of the year.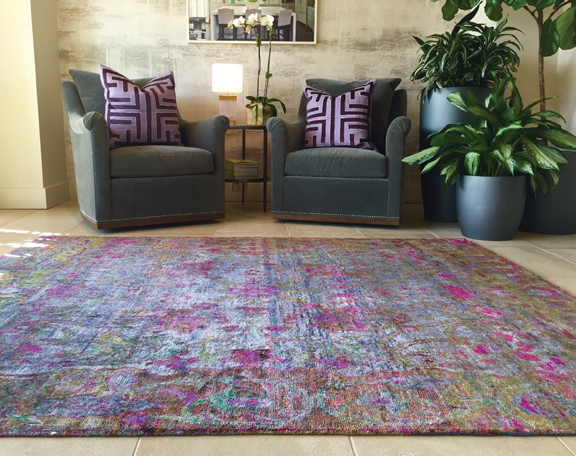 "Think about adding texture and color to a room," Bradshaw suggests. "This can  be achieved with natural elements as well." She is pleased to report wallpaper is back and is better than ever. "When the walls seem cold and bare after removing the holiday décor, let wallpaper patterns warm up your space," she said. Among the most popular wallpaper patterns right now are the grass cloths with screen-printed patterns. Grass cloth brings an added bonus of natural grassy elements back into the home. These are "not-your-mother's-wallpapers."  The modern offerings look fabulous on any surface.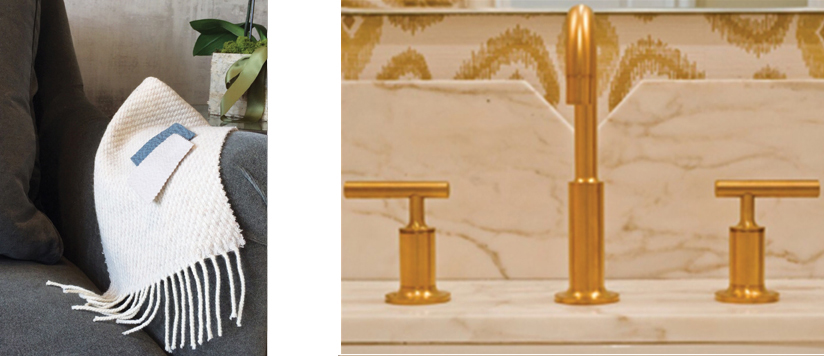 Also, Bradshaw recommends accent lighting like wall sconces and lamps to add personality and warmth. Though South Texans may not use fireplaces as often as the rest of the United States, proper and creative lighting is a way to capture the cozy, warm feeling synonymous with fireside lighting.  A simple accent lamp of pink quartz and gilded iron can add a warm glow to a bookshelf or accent table.
"Remember, a dreamy, richly colored silk rug can instantly offer a sumptuous warmth to any room," she said.  She also reminds homeowners that a simple touch, such as a soft cashmere throw tossed over the arm of a chair, adds beauty and warmth to a room.
Maybe holly, evergreens and snowmen are back in the attic for another year, but with these ideas there are easy ways to keep the warmth reflected in any home.
BY PAMELA LUTRELL