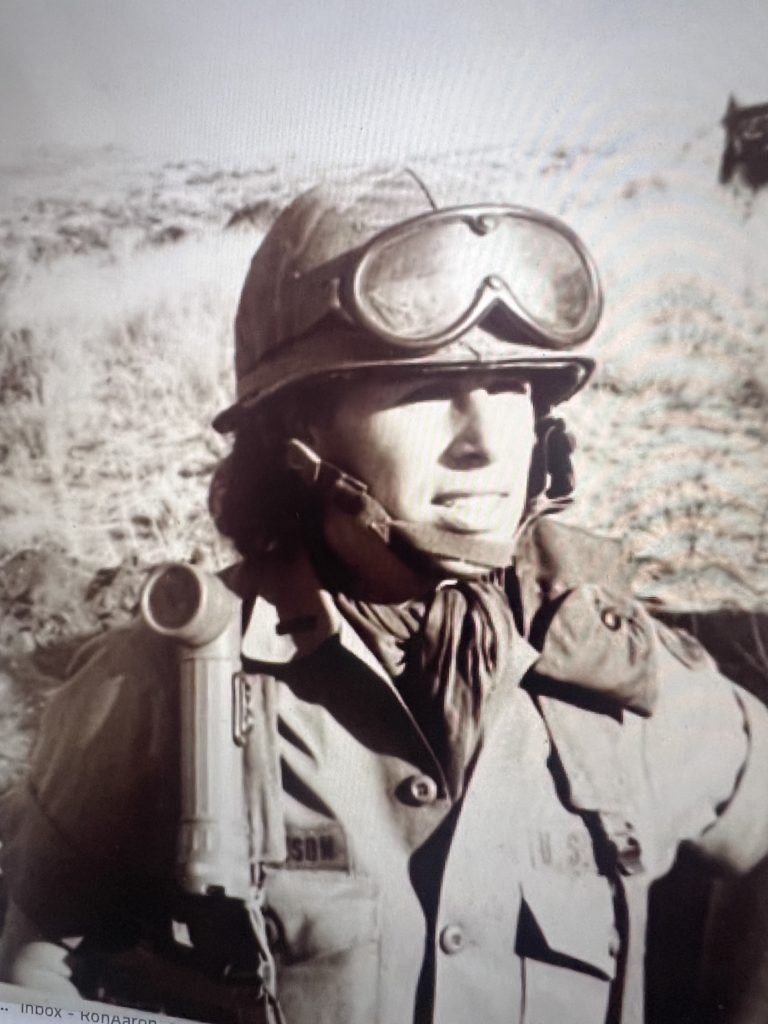 Wendy Martinson
By Ron Aaron Eisenberg
For Wendy Martinson, it was a commercial she heard on the radio that led her to join the Army.
"I was a nursing home social worker. Driving home one day, I thought to myself, I don't see doing this work for the rest of my life. That's when I heard a commercial for the Army. 'Be all you can be.' I thought that might be fun."
Martinson, 67, was born in Minnesota and grew up in Red Wing, home of Red Wing boots. Her dad was a school superintendent. She went to college in Bimini, North Dakota.
Martinson went to Army basic training at Ft. Jackson S.C. and then to officer training school. She recalls, "Basic was kind of fun, although I did not like being yelled at. I went directly from Basic to Officer Candidate School. It made basic training look like a Sunday school picnic.
From OCS, Martinson went to Ft. Lewis Washington for a short stint. "We were in the field the entire time I was there. It was winter – camping in the cold and wet."
She spent time in Germany and got to SA in 2005, where she has been ever since. "I was the Garrison Commander at Ft. Sam from 2005-2008. It was the best assignment I had in the Army – all the challenges and opportunities all came together. Running an installation is an enormous responsibility."
Martinson told me, "When I joined the Army, there were no female officers in the medical service corps.
I was the first to be a garrison commander at Ft. Sam." She added, "All through my career, I met wonderful people willing to lay down their lives for their country – whatever it takes to get the job done, they would do. I feel very, very honored to have worn the cloth of our country."
Now retired, Martinson is putting together a mentorship program for the SA Women's Hall of Fame with the San Antonio Young Women's Leadership Academy.
Like Martinson, her husband, Frank Berling, is a retired Col. He too was a Medical Service Corps Officer. They married in 1988 while serving in Germany.
With all that is happening in Ukraine, I asked Martinson if she might be called back into service. She laughed and said, "I have had two hip replacements, so if the Army wants a bionic woman, I'm here!