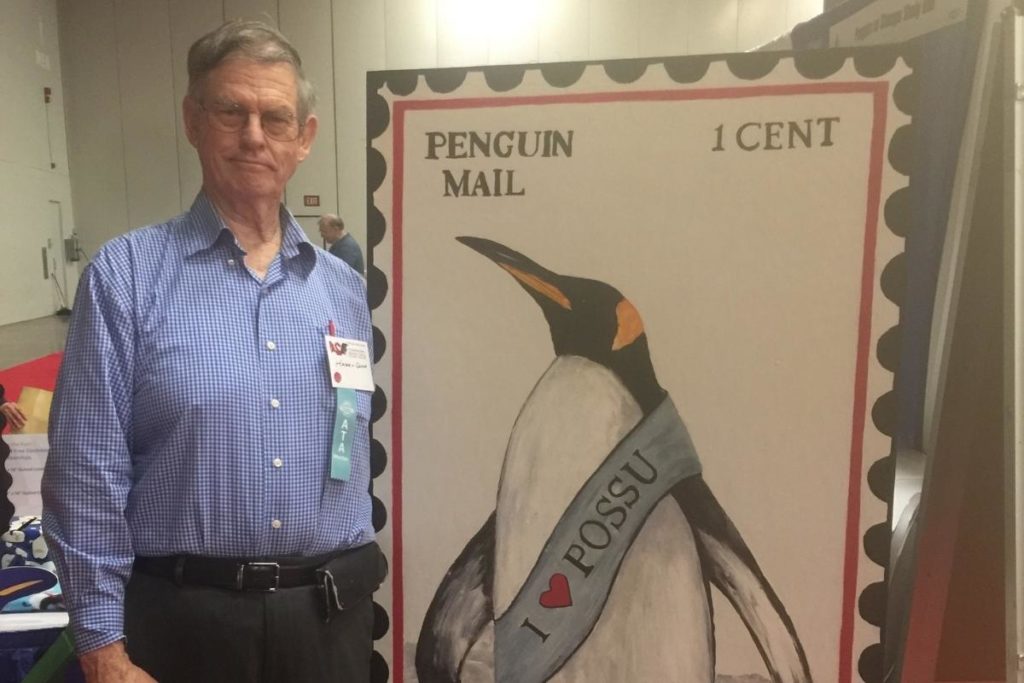 Hometown Hero: Harry A. Greer
By Ron Aaron Eisenberg
Harry A. Greer
Psychiatrist, Retired Navy Captain, Stamp Collector
When people ask retired Navy captain and child psychiatrist Harry Greer why he switched from the Army to the Navy, his answer is always the same.
"The Navy has better beaches." And he always adds, "The Navy is also very exciting because it is so diverse. It has marines, aviation, submarines, seals, and more."
Greer, 79, lives in Alamo Heights. His wife, Nelda, is a native Texan, a 7th generation San Antonian, who traces her family history to the very founding of the Alamo City. Both of their children were born in San Antonio.
Greer graduated from Georgia Tech University. He earned his M.D. degree from Emory School of Medicine in Atlanta. "I entered the Army as an intern in 1969 at Brooke Army Hospital". He spent nine years on active duty and 24 years in the reserves.
"In 1991," Greer told 78209 Magazine, "I was in the active reserve and in private practice. I got a week's notice that I would be shipped to Bahrain as part of Operation Desert Storm. I had only had four hours of basic training. In retrospect, going to Bahrain was a great adventure. We were the largest reserve unit mobilized since WWII — 1,000 members in the fleet hospital." Greer recalls that 56% of his unit were women. "We put up a hospital in just nine days, in a parking lot in Bahrain." Desert Storm lasted over in 43 days.
He laughs when he tells me, "I was a child psychiatrist. I went to the chief of medicine and said, 'You don't need a child psychiatrist over here, send me home." Rather than send Greer home, the chief of medicine told him he could provide help for the marines. Greer spent some four months in Bahrain before returning to San Diego.
He and his wife Nelda moved to San Antonio after he retired from the service. He told me several times how much he loves San Antonio. "It is a very nice place for retired military."
In retirement, Greer took up a hobby collecting postage stamps. But not just any stamps. His focus is on stamps that feature penguins. "I am a POSSUM," he told me. Possum stands for penguins on stamps study unit member. He's possum number 129. There's even a website for the group – www.penguinstamps.org,
And if you want to continue the conversation with Dr. Greer, you can find him most Saturday mornings at Mi Tierra Cafe in historic Market Square, downtown San Antonio. That's where he has breakfast as a member of "The Snake Pit," an informal club of San Antonio movers and shakers.