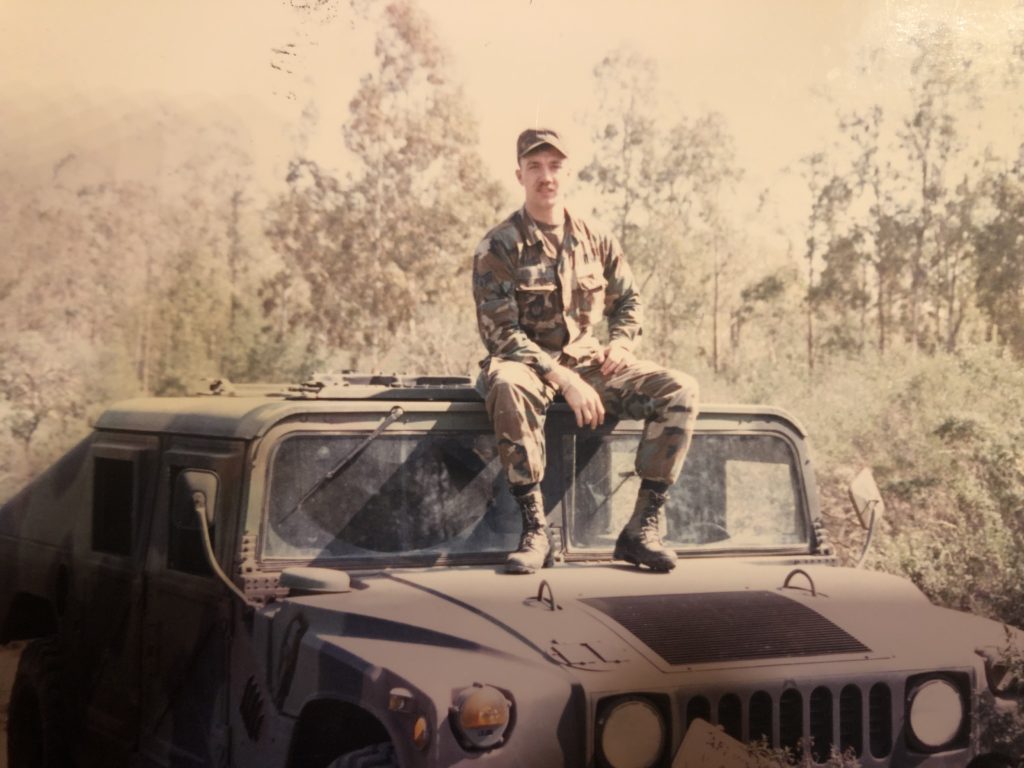 Hometown Hero : Frank Stanage

By Ron Aaron Eisenberg
It would be difficult to tell just by looking at Frank Stanage, but he can tell you anything you may want to know about the M60 machine gun. It was the workhorse weapon used by the military for decades.

Stanage is now Human Resources Director for the Alamo Heights Independent School District. But he was a combat weapons expert in the Air Force for 10 years before he transferred into recruiting.

George Franklin Stanage IV, who goes by "Frank," grew up in New Buffalo, a tiny town in Michigan, population 2,500. He graduated from high school in 1983, at a time when a recession made finding a job difficult. That's why he decided to enlist in the Army. Both his dad and grandfather were retired Army vets. But he was only 17-years old and needed a parent's signature to enlist.

His dad said no to the Army, but agreed to let his son join the Air Force. "That," says Strange, "is something I thank him for every day."

After basic training, he was stationed at Camp Bullis, a nearly 28,000-acre training facility in northern Bexar County. "Iwas an expert in weapons and taught people how to use them." He later moved into recruiting, which he loved.

About his military career, Stanage says, "To this day I am proud and happy to have served. There are a couple of things I took from the military – focus on hard work and not achievement – if the work is done the achievement will be there. And, the military taught me to focus on the process and not the outcome." He adds that experience in recruiting prepared him for his move into education and human resources.

He graduated from Concordia University Texas with a Master's Degree in Education, having earlier earned a B.S. in Organizational Leadership from Southern Nazarene University. And, prior to that, he attended the Community College of the Air Force, where he received an Associate of Science Degree in Human Resources Management.
Stanage retired from the Air Force in 2009 as a Senior Master Sargent. He was associate dean of school at San Antonio Academy, for 10 years. When he learned AHISD was looking for an HR director, he applied for the position and was selected. "That was an ideal fit for me."

He and his wife, Kim, a science teacher at Alamo Heights High School, live in 78209. Their son attends the Alamo Heights Junior School. He says, "We love living in Alamo Heights because it has a small-town feel. In his spare time, he's a leader for Boy Scout Troop 809.