Hometown Hero
Col (ret.) Clarence E. "CEM" Maxwell, PhD
By Ron Aaron Eisenberg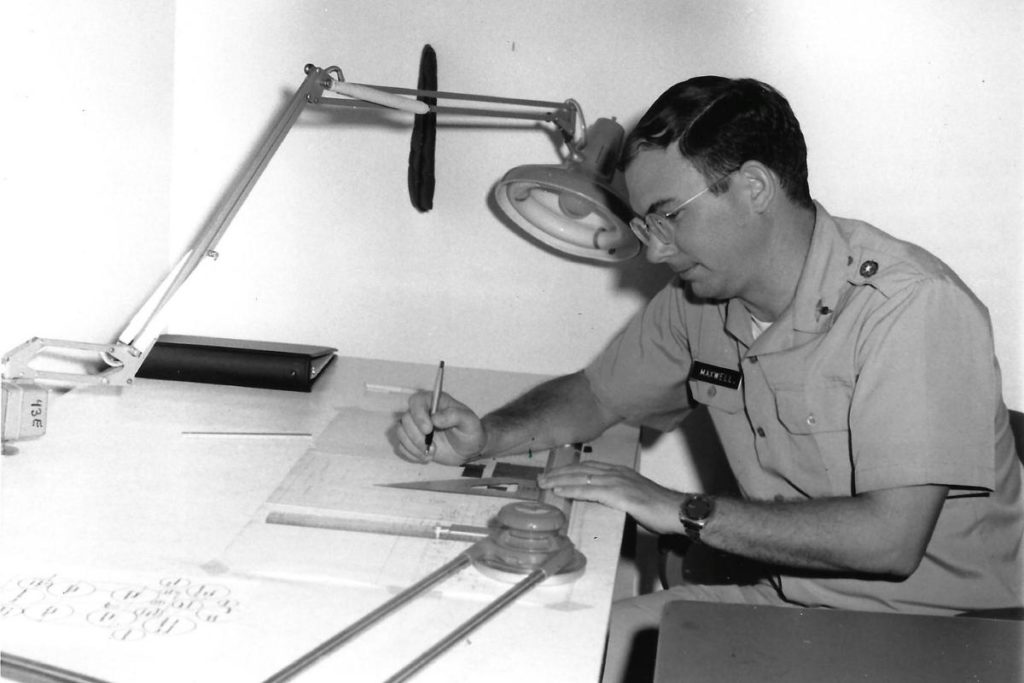 Clarence E. "CEM" Maxwell's Army career took him all over the world. But, when he joined the Army in July 1970, he wasn't planning on spending a long time in uniform. Maybe a few years at most.
In the end, Maxwell spent nearly 28 years in uniform, retiring as a colonel in October 1997.
He was born in Port Sulphur, Plaquemines Parish, Louisiana, where his dad worked for the Gulf Oil Company. The family moved to Kilgore, Texas, not long after his birth. And that's where Maxwell grew up and met and married his wife, Kathy, on July 3, 1969.
From Kilgore, he went to college at Texas A&M, College Station, and was a member of the Corps. He enrolled in a five-year architecture program.
Why architecture? "A professor turned me on to the profession, and I figured there would always be a need for architects." He specialized in Health Facilities. A&M had been an all-male institution until 1963, when Texas A&M's president, General James Earl Rudder, opened its doors to African-Americans and women. It was a landmark decision. Of note, Maxwell's wife, Kathy, became one of the first females to attend the university.
Maxwell was commissioned as a second lieutenant in the Army in 1970. He earned a Master's Degree in Hospital Administration from Baylor University in 1979 and a Doctor of Philosophy in Health Architecture from Texas A&M in 1985.
His military career spanned the globe, from Europe to Korea, to Teheran, and back to Ft. Sam Houston in San Antonio. His final posting in the Army was as Commandant and Dean of the Army Medical Department Center and School at Fort Sam Houston. And then, as a civilian, he managed the last of the base realignment programs (BRAC) that brought all enlisted medical training to Ft. Sam Houston.
Among his many accomplishments, Maxwell played a major role in the design and construction of BAMC, Brooke Army Medical Center in San Antonio.
When I asked him for his thoughts on his military career, he told me, "I'd do it all over again, in a heartbeat."
Maxwell and his wife have two daughters and four grandchildren – two boys and a girl. They all live in San Antonio. But Maxwell laughed and shared, "I really think the kids live in our living room," which he doesn't mind at all.