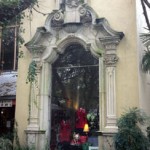 Salado Creek Boutique at Los Patios
(210) 590-4844
2015 Northeast Loop 410
www.saladocreekboutique.com
Beautiful, Comfortable, Friendly
---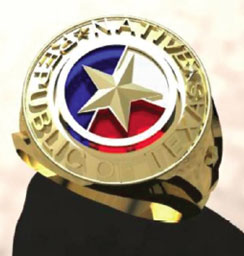 Unique Jewelry made in Texas Exclusively for the Native-Born Texan
There is something special about being born a Texan. Texas is steeped in a
unique history, beautiful geography and exceptional citizens. For those who
can prove they were born in this great state, there is a way to show your
pride every day.Custom Jewelry created by Texans and made in Texas for Texans!
Custom Texas golf hats coming soon.
Natives of the Republic
rena@NativesoftheRepublic.com
www.NativesoftheRepublic.com
---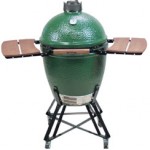 Parrish & Company
Give him a gift he'll never forget the Big kingroot app download Green Egg all-in-one oven, grill
and smoker. This is the only outdoor cooker he will ever need and it is a
gift the entire family will enjoy for a lifetime!
(830) 980-9595
26995 Hwy. 281 N.
www.parrishandcompany.com
---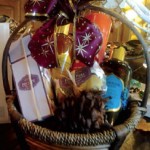 Cara Mia Spa & Salon
Cara Mia Spa & Salon offers a variety of Gift Certificates from our Nail Lounge,
Blow Dry Bar, Turkish Steam Bath, Eucalyptus Dry Sauna, Full Spa and Salon Services.
Plus a variety of gift ideas from our Boutique!
(210) 390-SPA1
8000 Broadway
San Antonio, Tx 78209 (corner of Broadway & Sunset)
---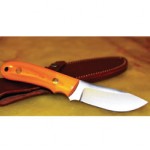 Seahunt Knives
A Pocketknife is the essential masculine tool. Perfect for cutting rope, tags or
strings, opening a box, cutting an apple, camping, self-defense, or when a man
has to "MacGyver" his way out of a crisis (one never knows).
(210) 858-6868
4025 Broadway (Inside Aesthetic Options Medical Spa)
San Antonio,Tx 78209
---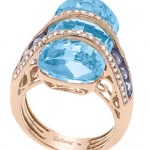 Dennis Jewelry Co.
From the "Tango Collection," by BELLARRI… A gorgeous Blue Topaz and Iolite Ring
set in 18kt white gold. This combination highlights the true beauty and elegance
of the natural gemstones within the creation. To be exotic is beautiful, to wear
BELLARRI from DENNIS Jewelers is to be Remembered!

(210) 499-1212
14701 N. US Hwy 281
www.dennisjewelry.com
---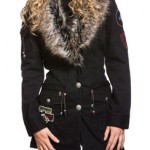 Hacienda Drygoods
The Double D Ranch War Bonnet Field Jacket is the ideal bold look for a cool day.
Features a removable faux fur collar, patches on the arm and front pockets and a showstopping
embroidered Indian war bonnet in rich shades with leather and bead detailing on the back.
Hacienda Drygoods in Bracken Village
(210) 651-6855
www.brackenvillagesa.com/hacienda-drygoods
---