Happy New Year, everyone! I would like to share news about an Alamo Heights hotel that has made big changes. In fact, it underwent renovations the last five months of 2016.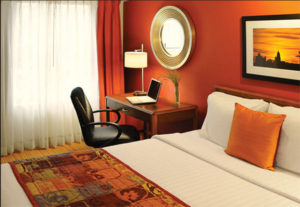 The Marriott Residence Inn on Loop 410 near Nacogdoches was renovated from top to bottom, and general manager Susan Dickson gave me a tour. Improvements include a new roof, exterior, pool, outdoor furniture and more. Should you have out-of-town guests visiting, this is a place to consider. Rates are reasonable considering the amenities, including hardwood floors in the guest rooms, walk-in showers and a complimentary breakfast.
My family often stays at a Residence Inn when traveling. This is because my daughter has celiac disease (allergy to gluten), and these rooms have a small kitchen that includes a full-size refrigerator. We bring food she can eat for her special needs, as I explained to Susan on my tour. She then informed me their breakfast and other meal offerings will now include gluten-free items. Feel free to stop by and get a tour from Susan. Tell her I sent you.
Another business space was recently renovated on Broadway. Enclosed in this storefront is a new store to groom your family pets. I am referring to Splash and Dash, located at 5231 Broadway. Not only do baths start as low as $19.95, but they have a boutique to pamper your beloved furry ones.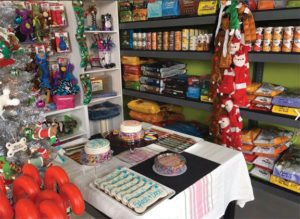 This also reminds me of something else I learned about dogs. My little girl's dog loves to get a bit of human food from time to time. One thing she really likes is the crust of toast. Recently I found out it was unhealthy to give dogs white bread. Not only that, but cheese is also bad for your dog. These are two things she always enjoyed and will certainly miss. There are a host of other things you would not believe are unhealthy for our pets. You might want to research this.
I hope the NEW YEAR is a great one for all of you!
BY DAVID MOORE