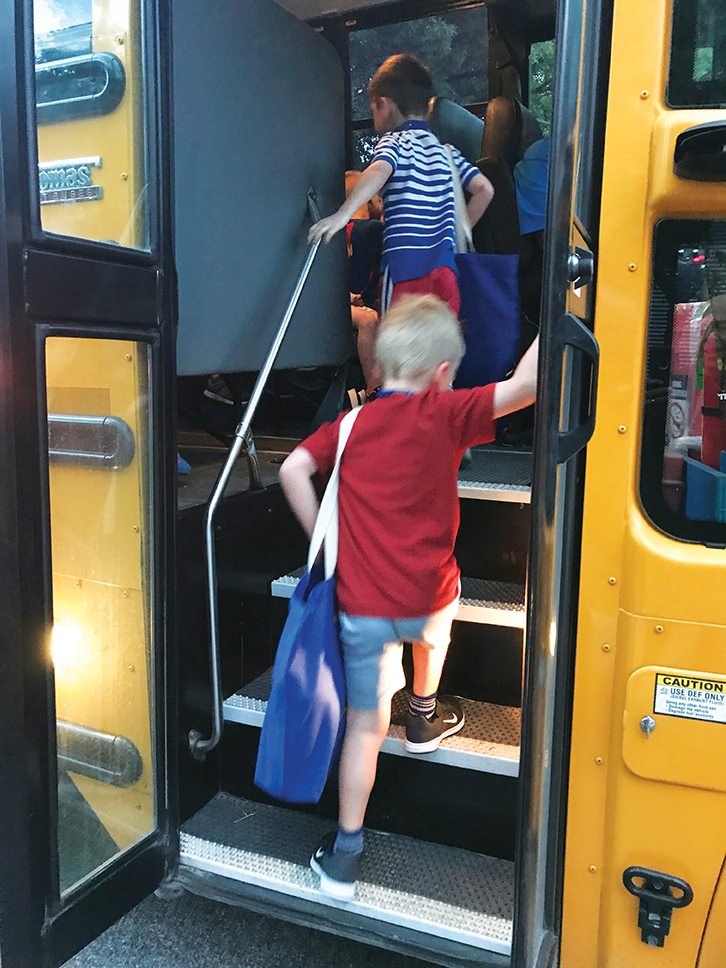 Parents, Bus Drivers Seek Cameras on Alamo Heights Independent School District Buses
"I could have died," an Alamo Heights mom told 78209 Magazine.
She was waiting near the high school for her twin girls to arrive from their Howard kindergarten class when a car, driven by a young boy, flashed by a group of cars stopped behind her daughter's school bus.
"The car barely missed me," she said. "Fortunately, my girls were still in the bus, walking down the stairs when it happened. The driver raced away despite the bus driver laying on the horn and my yelling at him to stop. It's time the school district did what other area districts have done. Add cameras to the outside of our buses. The cameras can act as a deterrent. Plus, if a car does what that boy did, the cameras are designed to capture license plate numbers and images of automobiles."
She said she called the district's transportation office to ask that cameras be put on buses, but there's been no action and no response since her call.
A spokesperson for AHISD said there are no plans to add cameras to the outside of buses. "We do have cameras inside all of our buses," she added.
However, if you talk to school bus drivers, all will tell you cars and trucks speed by their buses every day, despite the flashing red lights and stop signs on the buses. One driver said, "I am so worried one of my kids will be killed crossing the street when my bus is stopped. Then, if that happens, we'll finally see action to add cameras. But why do we have to wait until one of our students is killed?"
The district spokesperson told 78209 Magazine if parents and others want cameras on the buses, they should contact Leah Roudebush, coordinator of transportation for Alamo Heights Independent School District.
Embrey Partners Project At 7600 Broadway Underway Late Spring 2019
John Kirk, executive vice president for development at San Antonio-based Embrey Partners, confirmed to 78209 Magazine work on the four-acre site at 7600 Broadway will begin in late spring 2019. He expects all of the residents to have moved out of the condos by the end of December 2018.
The planning and zoning commissions and city council recently approved a zoning change, which cleared the way for the project to move forward.
Plans call for 223 apartment units on the top three floors of the property and 60,000 square feet of office space underneath. The building will be six stories high along Broadway Street, and three stories along Nacogdoches Road and East Nottingham Drive. Embrey plans to move its corporate headquarters into the building.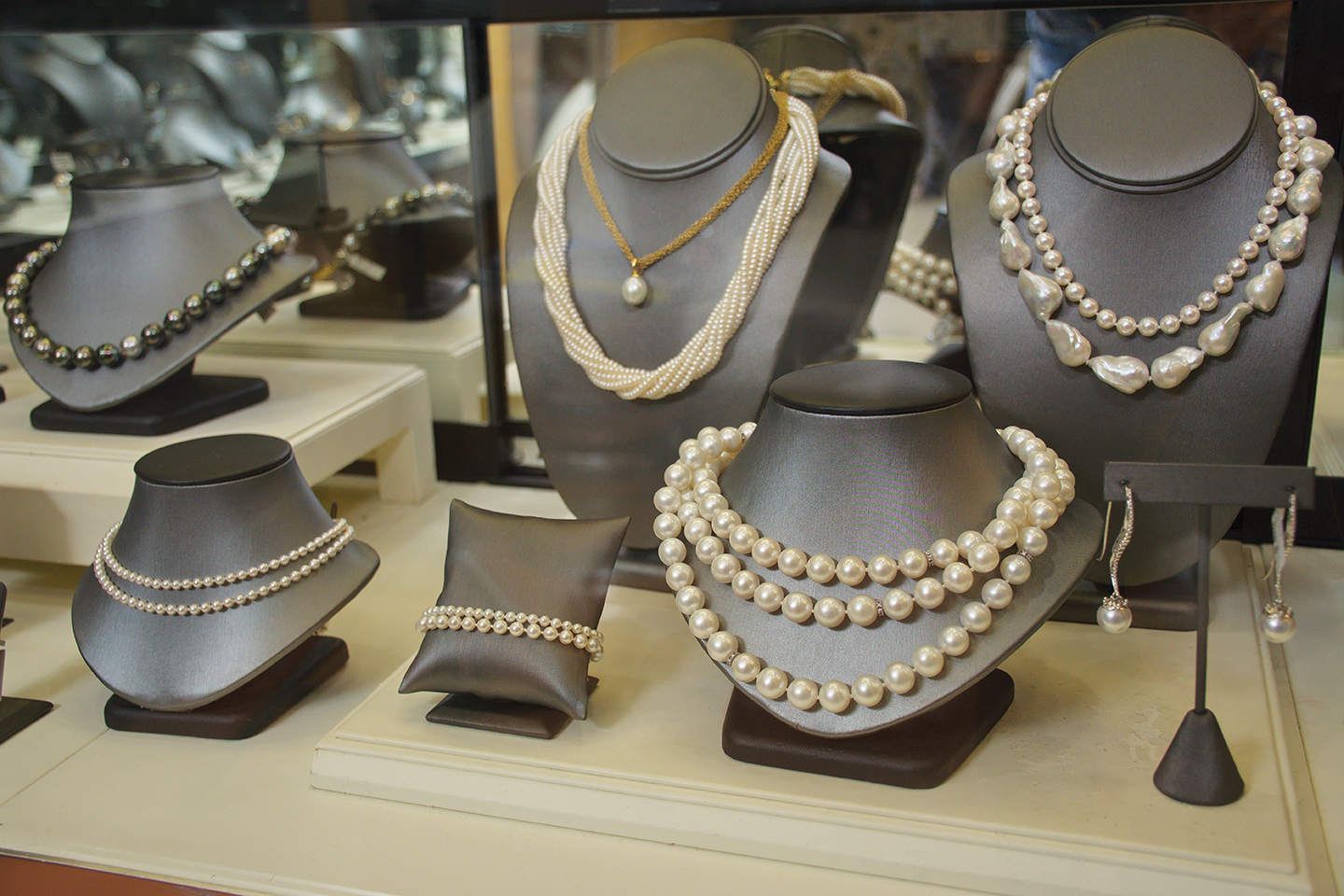 The Jewelry Store Marks One Glittering Year in its New Digs
It's amazing how time flashes by, but it was just last November when Oscar Villareal moved his much-loved The Jewelry Store into its cozy new digs in the heart of Alamo Heights. Now marking its first glittering year in the repurposed and ever-so-charmingly-petite "store" house (situated snuggly next to Hanley Wood on Broadway) this is definitely one '09 enterprise that keeps proving that great things (think exquisite custom rings, pendants, necklaces and more) really do come in small packages. So, for a bit of seasonal sparkle, stop on by, say happy anniversary and, pick up a little something!
Plan for Convenience Store and Gas Station on West Sunset
As reported in the Scoop in September 2017, a local developer named Ed Beck plans to build an upscale convenience store and gas station on W. Sunset. Those plans are still alive and well, he said recently, although he does not have a definitive time table to start construction as yet.
Beck owns dozens and dozens of properties throughout San Antonio, including many on W. Sunset and Everest Street. He says he is sitting on those sites watching and waiting as development in the area continues at a dizzying pace.
As reported in Scoop, Beck, an 83-year-old developer and a 1952 graduate of Alamo Heights High School, has been purchasing properties on West Sunset and Everest since 1978. He has no plans to sell any of the lots.
The area is fast becoming a mirror of the Medical Center as new medical facilities have opened or are under construction.
Update: Battle Between Developer & Residents on E. Sunset and Terra Alta
As reported in The Scoop in October, a proposal to change the zoning on two-plus acres at 328 E. Sunset Dr. and 319/321 E. Terra Alta and to build up to 28 single-family homes was under attack from neighboring residents.
Since then, local developer John Downes, Askeaton Realty LLC, reportedly has dropped plans to purchase the Terra Alta property. He also is no longer pursuing zoning changes for the site. He now plans to build four or five homes on the E. Sunset side of the property, instead of the 28 he had originally planned to build.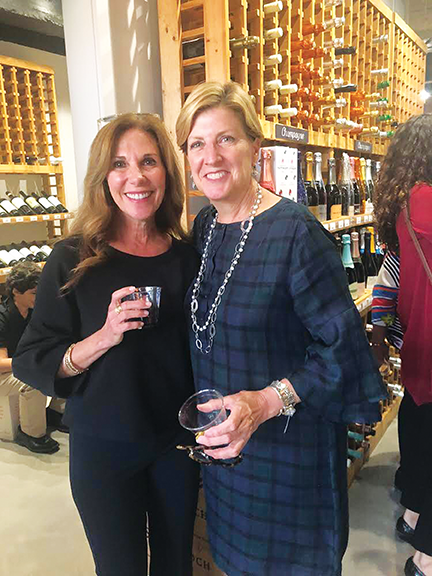 Hargroves Fine Wine & Spirits Holds Grand Opening and Ribbon Cutting Ceremony
Hargrove's Fine Wine & Spirits, the Alamo Heights area's newest boutique wine & spirit retail store, held its Grand Opening on Thursday, Sept 27, complete with a ribbon cutting ceremony that took place with members of the Alamo Heights Chamber of Commerce. Owners, Amber & William Hargrove, formally marked their Grand Opening while guests enjoyed passed around hors d'oevours, paired with tastings of distinguished wines from around the world. They are officially open for business now, so stop on by!
By Ron Aaron Eisenberg