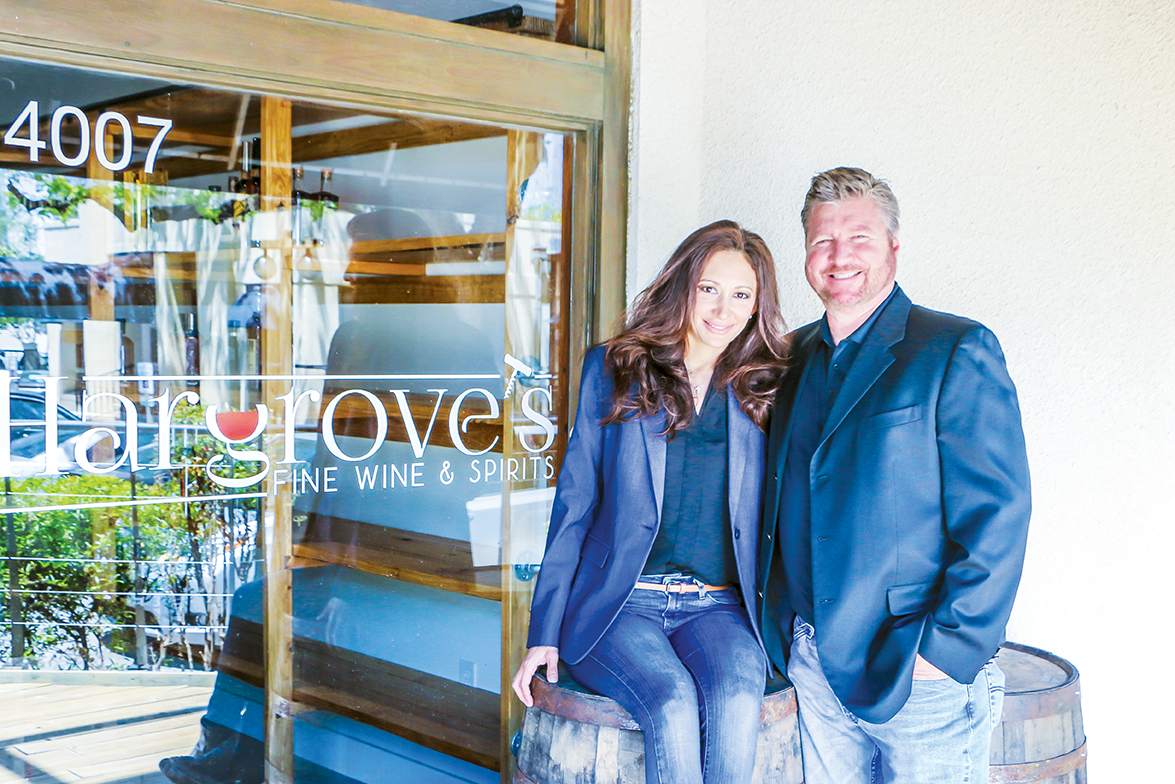 Hargroves Fine Wine & Spirits
Hargrove's Fine Wine & Spirits is a brand new boutique wine shop offering fine wine & spirits from around the world. Owners, William & Amber Hargrove, have created a unique atmosphere with great pricing & personalized customer service, designed to make shopping for wine fun and friendly. Located in The Boardwalk next to the Witte, there's plenty of parking. They will host tastings on Saturdays and offer delivery, so be sure to keep up with what's going on & follow them on Facebook and Instagram@hargrovesfinewine or www.hargrovesfinewine.com
Speed Bumps on Seidel
Proving the old adage that "no good deed goes unpunished," plans for speed bumps on Seidel from Urban Crest to North Vandiver have been changed. A city employee, who asked to remain anonymous, told 78209 Magazine the speed bumps now are only going in south of Eisenhower in Terrell Heights.
However, residents along Seidel, north of Eisenhower, barraged City Hall with complaints about the proposed speed bumps. As the source told us, "Those speed bumps were cancelled due to Oak Park North Ridge uproar."
The source said, "I thought I was doing something good for the neighborhood. I caught hell over that."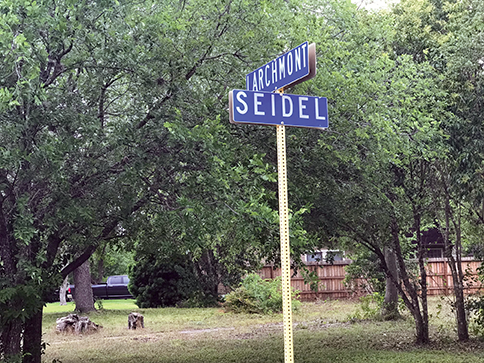 1841 Flamingo
Ever since Stone Brook Manor, the nursing home at 1841 Flamingo, was demolished more than a year ago, the property has sat vacant.
Now, it's been sold to Peter Greenblum and his partner. Bexar County appraised the property to be between $400,000 to a little over $500,000.
Greenblum would not share with 78209 Magazine their plans for the property. But another developer told us he understands they will build single family homes – perhaps as many as twenty houses on the land.
Greenblum reportedly has projects underway on Grayson St. and in Southtown where he is building single family residences.
Embrey Plans for 7600 Broadway Get Zoning Commission Approval
With support from the Oak Park Northwood Neighborhood Association, Embrey Partners has won approval from the San Antonio Zoning Commission for its plan to build a new residential complex at 7600 Broadway. The site is just over four acres.
The structure will also include 60,000 square feet of office space.
The plan approved by the Commission calls for:
• MF-50 zoning (from C-2)
• 227 apartment units
• 60,000 square feet of office space
• 6 stories on Broadway
• 3 stories on Nacogdoches and Nottingham
MF-50 ordinarily would limit the structure to 207 residential units. However, Embrey is getting a 5-apartment bonus per acre for structure parking above and below ground.
A small but vocal group of 78209 residents opposed the project. Embrey executives met with neighbors and the Neighborhood Association Board of Directors and hammered out a compromise. It lowers the height along Broadway from seven to six stories. Embrey agreed to reduce the number of units from 250 to 227 units.
The Zoning Commission decision goes to San Antonio City Council on Aug. 2 for approval. Council can approve or reject the plans.
By Ron Aaron Eisenberg