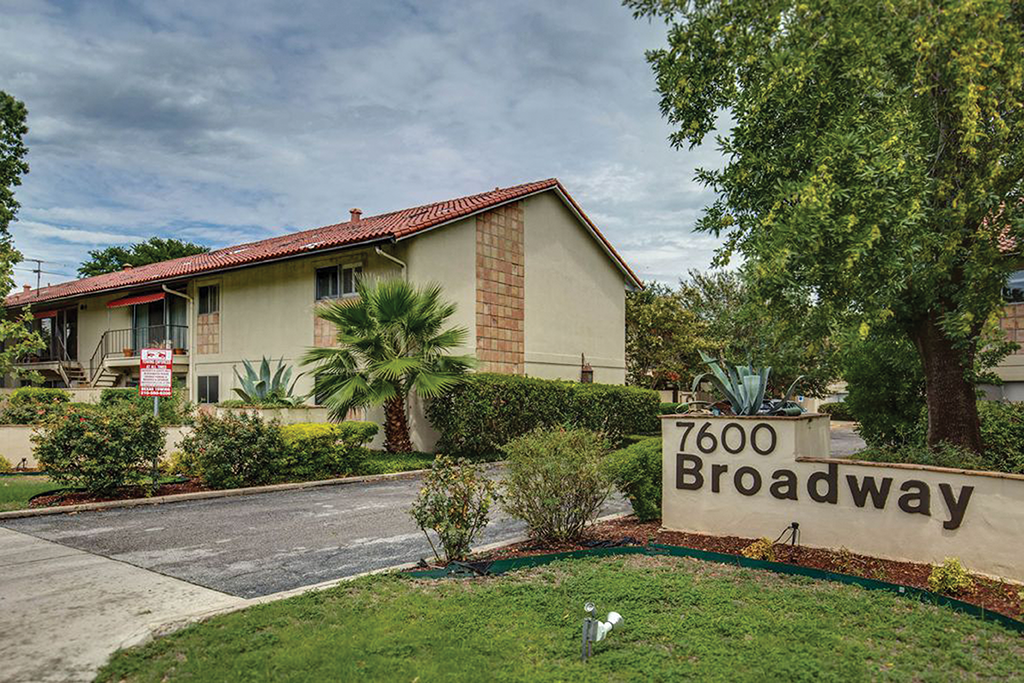 Update: 7600 Broadway Redevelopment
While Embrey Partners is silent on plans for 7600 Broadway, one of its executives, John Kirk, recently made clear Embrey envisions a mixed-use development, with more than 260 residential units, plus some retail space. The plan would require rezoning, an issue on which the Oak Park Northwood Neighborhood Association (OPNNA) has voiced concern in two separate public meetings.
The sticking point for the Association is IDZ — Infill Development Zoning. IDZ would give Embrey flexibility on setbacks, building height, and more. But a vocal group of area residents made clear at both meetings they would challenge a change to IDZ. Embrey and the OPNNA Board met recently. Another meeting is planned.
Grande Communications Mini-Fiber Hut
Oak Park Northwood Neighborhood Association residents will recall the battle over the Google Fiber Hut in Haskin Park. The large structure attracted a great deal of negative comment.
Ultimately Google relented and removed the structure.
The lesson learned in that confrontation with neighbors may have been "big is bad, small may be good." At least, that's the strategy apparently being employed by Grande Communications, which recently installed a small structure on a triangle of land at the intersection of Haskin, Urban Crest, and Burnside Roads in 78209. The equipment is Alpha cabinets — a power source and battery backup for the network upgrade being performed, which is to enhance Grande service delivery to this area.
The smaller size and thus smaller footprint sits near a CPS hut on the same piece of land.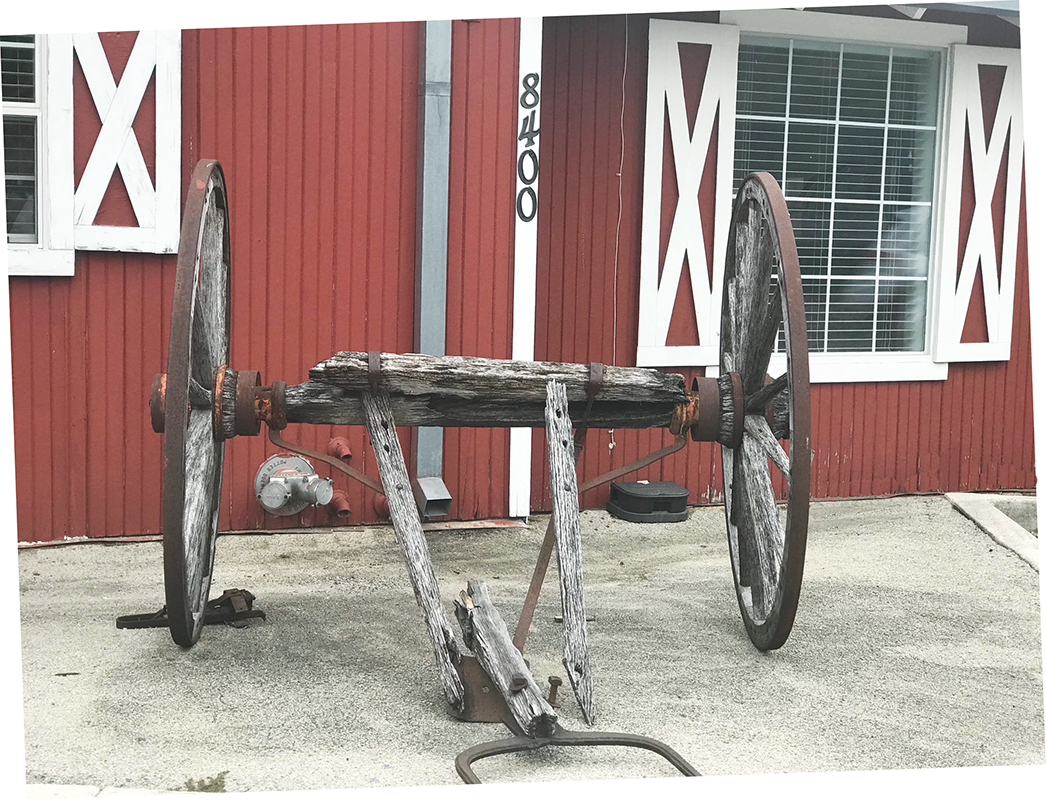 Pokémon Alive and Well in 78209
For those who thought the Pokémon craze was over, check again. Indeed, we need go no further than the parking lot at The Barn Door Restaurant, 8400 N. New Braunfels. Players will confirm the parking lot features one or more Pokémon Gyms — virtual structures housing up to six Pokémon characters each.
Players from throughout the area flock to the parking lot looking to capture a Pokémon. They say to start your "hunt" for Pokémon at the wagon wheels, then move into the parking lot.
One Sunday afternoon, this reporter saw a large Star Shuttle Bus pull into the lot. I assumed it was a group heading for dinner at The Door. But no, it was a Pokémon tour group, organized out of Austin.
By Ron Aaron Eisenberg