Little Spurs Pediatric Urgent Care Opening on Austin Highway at Rittiman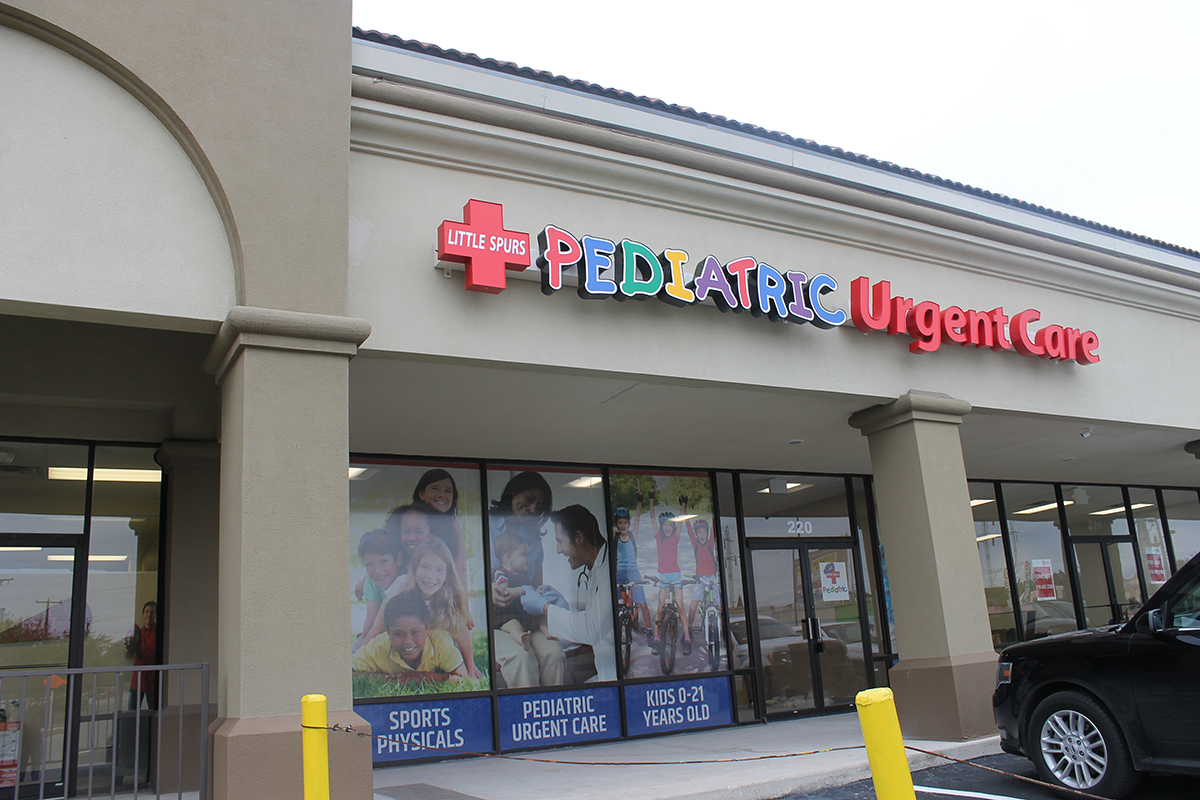 The ninth area Little Spurs Pediatric Urgent Care is opening at 1248 Austin Highway at Rittiman Road to offer care for newborns to patients 21 years of age. The facilities are the brainchild of Dr.Thomas Spurgat, MBA.
Dr. Spurgat said he saw the need for pediatric urgent care facilities during his seven years as director of Christus Santa Rosa Children's Emergency Room. He explained, "Seeing kids in the ER at Christus Santa Rosa Children's, I often thought there was a need for youngsters to go to a lower-priced facility. There is an enormous difference in cost between an ER versus an Urgent Care facility. The ER has doctor's fees, facilities fees, lab fees and more. We don't have those extraordinary costs in an urgent care facility.
"Since our people are pediatric trained," he added, "patients will see someone who works with children all the time. That's different than most urgent care clinics."
When asked why the new location on Austin Highway, he explained, "Our facilities are located in communities where there is a need for pediatric care, where parents and guardians can't get their kids easily into pediatric care offices.
"We can manage probably 80 to 90 percent of what a pediatric ER may do at a much lower cost to the patient and their insurance companies. We can deal with fractures, sutures, asthma attacks and IV hydration and assess youngsters for different illnesses. Children who require a higher level of care may need to go to another children's emergency care, and we can refer them," he added.
Little Spurs Pediatric Urgent Care is open seven days a week. For more information check out the website at www.littlespurspedi.com.
Change in Ownership at Surgical Center Opens Doors to Medicaid and Medicare Patients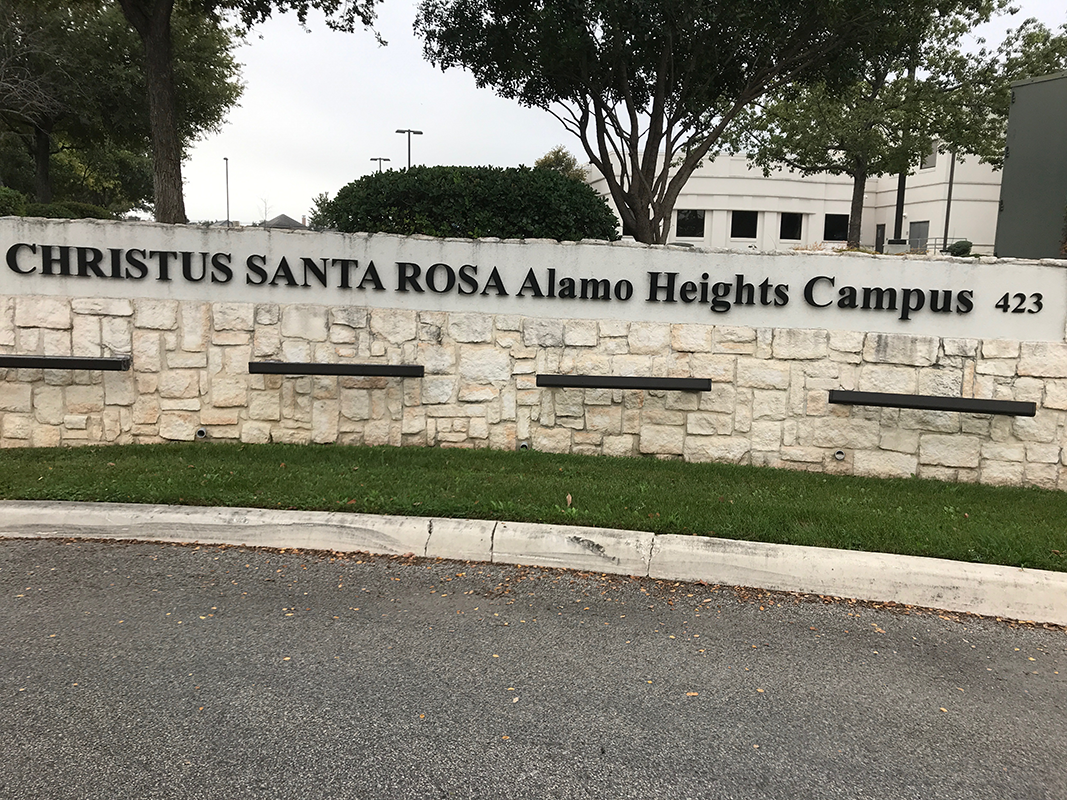 Christus Santa Rosa Hospital has bought out the 80-plus physicians who owned the Outpatient Surgical Center on Sunset Road, across from the Home Depot Store. Christus and the doctors have partnered since 2014.
Dr. Randall Rogers, a surgeon and one of the owners, told 78209 Magazine, "We decided to sell because the facility was losing money. By law we could only take private insurance, so we missed out on Medicare and Medicaid patients. We had a lot of doctors who were part of the endeavor, but 95 percent of the surgery was done by only a handful of physicians, like myself. We did an independent evaluation of the facility and came up with an estimate of its worth."
But that projection also predicted the facility's value would decrease significantly in a relatively short period of time. "It was clear," Dr. Rogers noted, "we needed to get out now or end up with nothing."
Dr. Rogers said he believes it's a great hospital. As to the sale, he says, "I've been in practice for 35 years, and it is a disappointment." But he added, "It was not the hospital's fault that we needed to get out of the deal — it was the other providers who didn't utilize the facility."
With Christus Santa Rosa taking ownership, more patients can be served at the now nonprofit facility because it will accept patients covered by Medicare and Medicaid. Julie Seal, the hospital's administrator, will stay on. She is excited about the takeover and the changes planned for the facility. "We're adding a four-bed ICU, which will enable us to handle more complex surgical cases. With our seven operating rooms, we anticipate doing upwards of 5,200 surgeries in the first year of the transition. The only cases we won't take are cardiology and baby deliveries," she said.
The hospital's 36 beds are all private rooms overlooking the Quarry Golf Course. The facility also features an on-site café and free parking for patients and visitors.
A Space of Her Own for Yoga Instructor Ashley Martinez.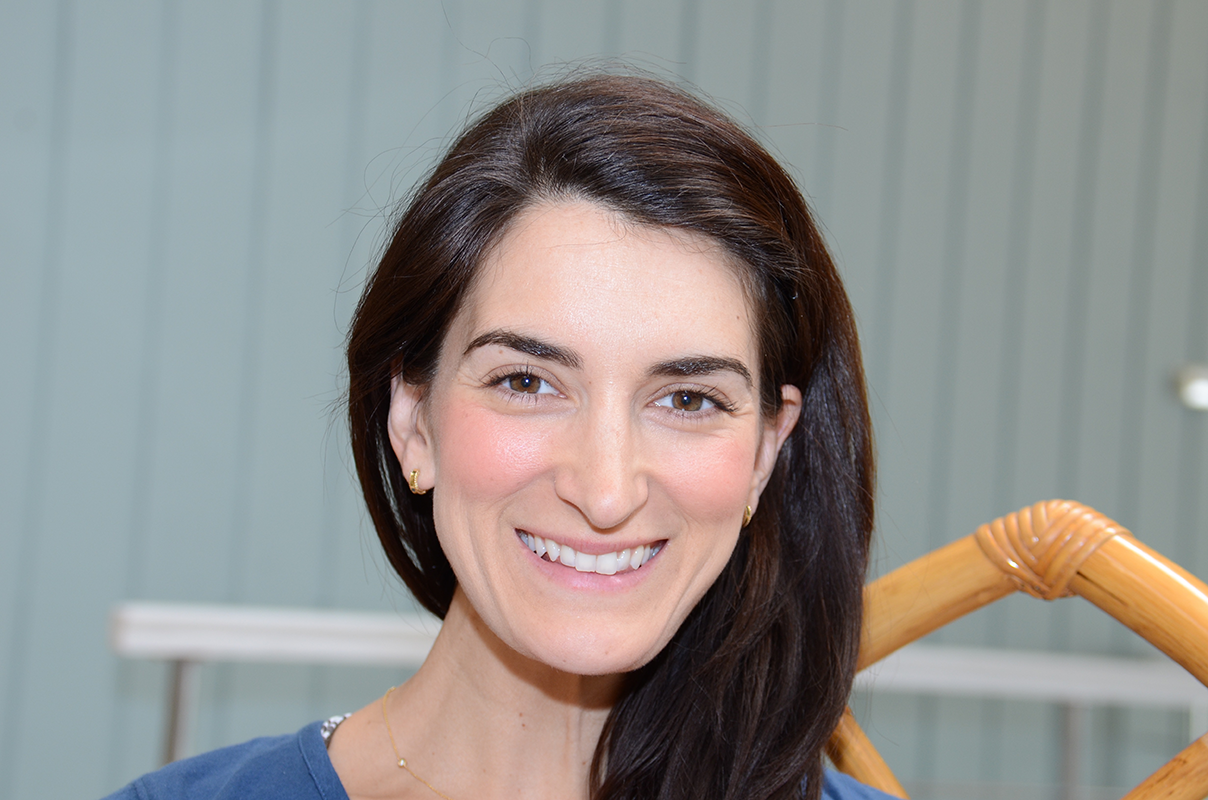 There is a mystical, magical, peaceful feeling that embraces clients when they walk into the newly opened Alamo City Yoga, 6702 N. New Braunfels, behind Aquarius Boutique. A broad staircase leads to the studio on the second floor. The space has a high vaulted ceiling. Light filters in through two large windows at one end of the room. It looks like what a yoga studio should look like.
Ashley Ruszkowski Martinez, owner and founder of Alamo City Yoga, grew up wanting to be a dancer. In fact, she chased that dream to New York City. Born in Chicago, raised in Minneapolis, she and her husband, Daniel Martinez, settled in San Antonio in 2013. By then she was a certified yoga instructor.
But yoga had to wait because Ashley was indeed a dancer. She majored in dance in college. So she and Daniel moved to New York in 2005 after graduation from the University of Pittsburgh because that's where dancers live and work. But as she went from audition to audition, she kept passing a sign along the Upper East Side, on York Avenue at 86th Street, that read "Become a Yoga Instructor." Like that song that becomes an "ear worm," that sign stayed with her.
In 2006, Martinez began her yoga teacher training at New York Yoga. She says, "Being in New York and seeing everyone's life so rushed and so overcommitted, everyone so stressed, I wanted more for myself and my family. I saw so many families literally frantic. The idea of having time, every day, just to live and breathe and be was so attractive to me." She adds with a laugh, "I grew up in a Greek Orthodox family where everyone talked over everyone else. My mother is 100 percent Greek." Her late father was Polish.
Martinez says, "Yoga realigned my life." And that's a large part of what she hopes to bring to clients at Alamo City Yoga. She's embraced mindfulness — being in the moment. "Yoga," she explains, "is unity with self. Nothing else. Nothing fancy. Nothing more. So when you need to listen and slow down, that is what you need to do."
The Martinezes have two sons, Andres and Niko, ages 6 and 8, who attend Woodridge Elementary School.
For more on Alamo City Yoga visit the website at www.alamocityyoga.com.
New Restaurant to Open in Space Vacated by Lion & Rose on Broadway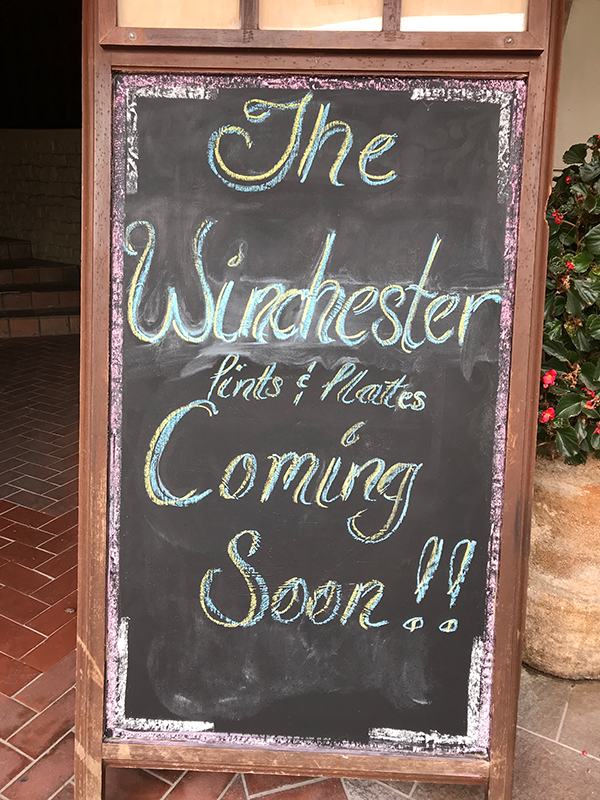 The Winchester, a new concept by local foodie Brian West and co-owner James English, is opening at 5148 Broadway, in the space that previously housed the Lion & Rose British Restaurant and Pub.
According to news reports, the restaurant will be open seven days a week. It will feature a large selection of beers on tap, trendy cocktails and a food menu designed by West. The focus will reportedly be on lunch, dinner and late-night snacking. There are also plans for a brunch menu. To accommodate English soccer fans, the Winchester may open at 9 a.m. on game days.
By Ron Aaron Eisenberg