Will Smith Zoo School Receives Grant from Texas Cavaliers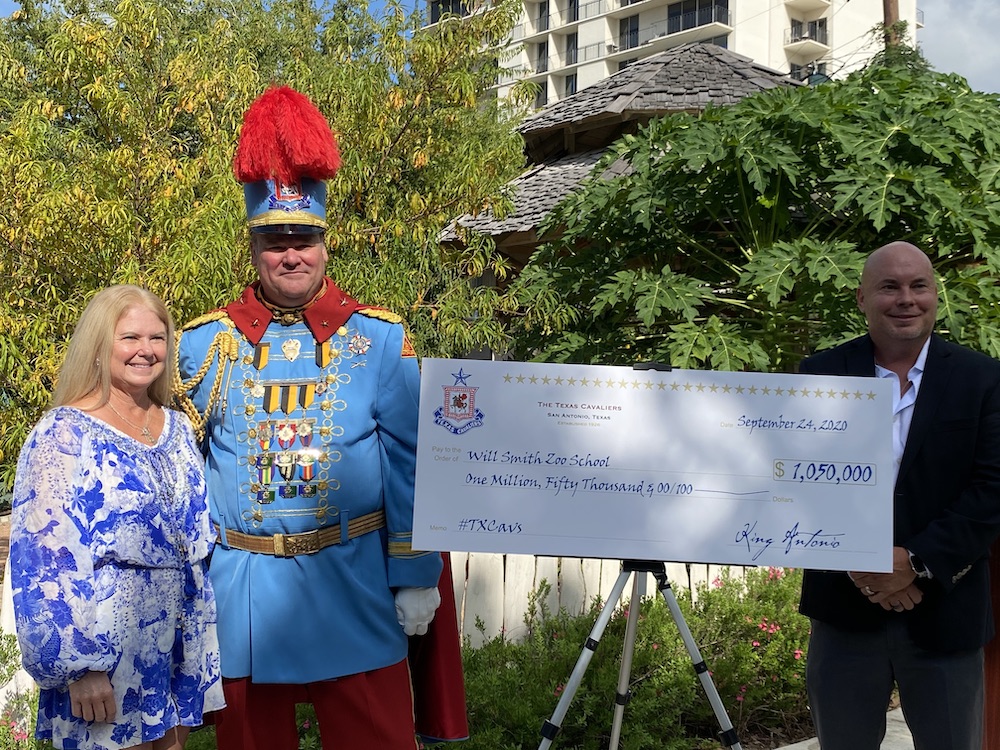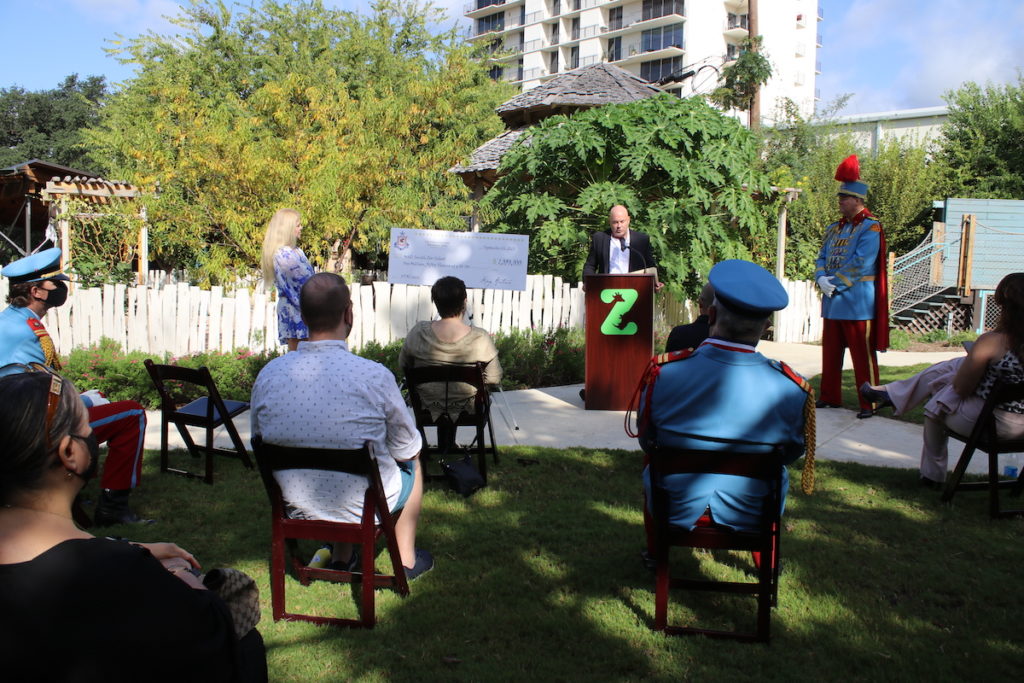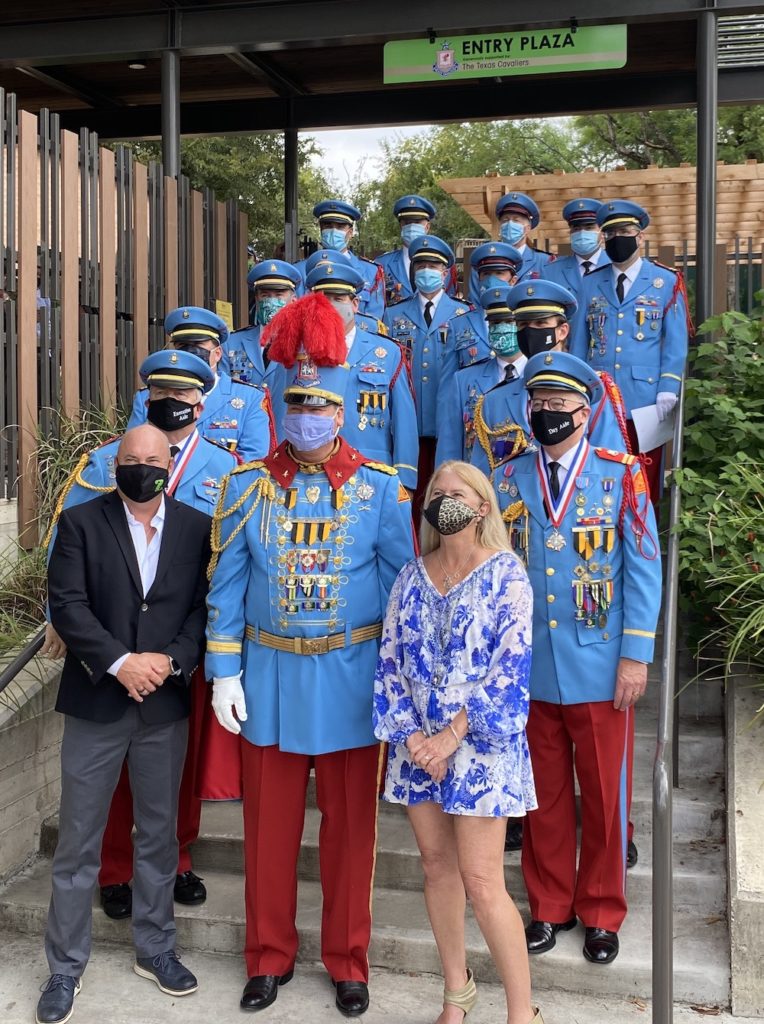 On Thursday, September 24, the Texas Cavaliers presented a check for $1,050,000 the Will Smith Zoo School. The school was chosen as this year's charitable honoree of the Texas Cavaliers Charitable Foundation. The donation is designated with a large portion devoted towards the Will Smith Zoo School endowment providing the opportunity to reach more underserved children with tuition assistance, moving Will Smith Zoo School one step closer to the goal of 30% of the student body receiving assistance.
In 2020, thanks to their donors, sponsors, members and volunteers, the Texas Cavaliers will award a record $2 million to 69 local children's charities.
---
Visual Voices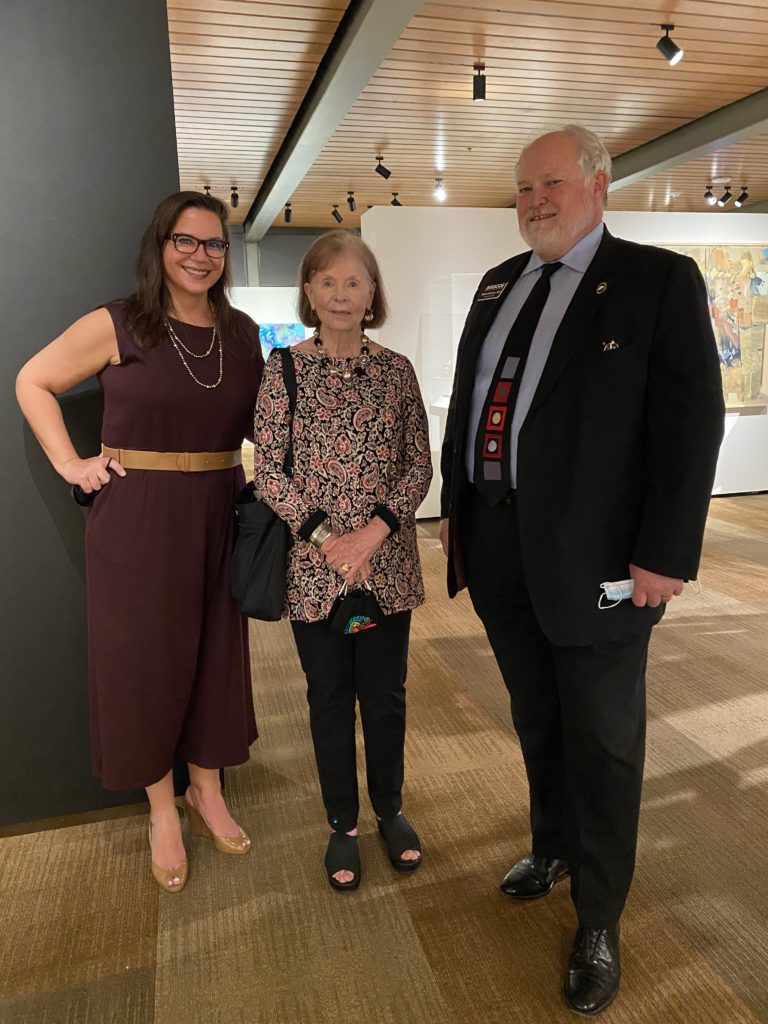 The Briscoe Western Art Museum hosted an exclusive preview party and reception on September 24 showcasing their Contemporary Chickasaw Art exhibit entitled Visual Voices. With nearly 60 artworks of present-day Chickasaw painters, potters, sculptors, metalsmiths and weavers, this exhibition conveys a beautiful and compelling contemporary visual story. From oil and watercolor to textiles and metals, glass, bronze and other materials, the artworks of 15 featured Chickasaw artists in this exhibition are unique, intrinsically Southeast in design and distinctive among today's contemporary tribal artists. The exhibition runs through January 17, 2021.
---
Magnolia Heights Welcomes Dermatology Center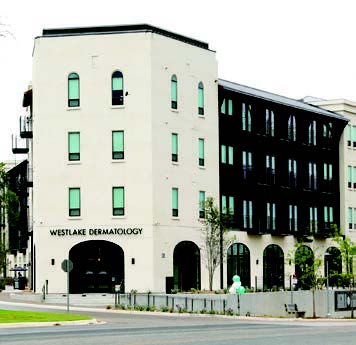 Many Alamo Heights residents will recall the controversy surrounding plans to construct a mixed use high rise building on the strip of land at Austin Highway and Broadway Street. The debate over the project began in 2013. Flash forward to now. The project is nearly completed.
One of the first tenants is Westlake Dermatology. It opened its first San Antonio location in Alamo Heights, at 5500 Broadway Street in the Magnolia Heights development. The state-of-the-art, 3,300-square-foot practice is led by board-certified dermatologist Dr. Malini Fowler. She offers medical dermatology and cosmetic surgery services ranging from skin cancer treatments, skin rejuvenation, Botox and fillers, to liposuction and micro needling – all under one roof.
Fowler and her husband, Justin, a military physician, live in Terrell Hills, with their two young children.
She is board certified by the American Board of Dermatology. And she is a fellow of the American Academy of Dermatology and member of the American Society for Dermatologic Surgery. She enjoys medical, cosmetic and surgical dermatology.
---
Now that's a sign!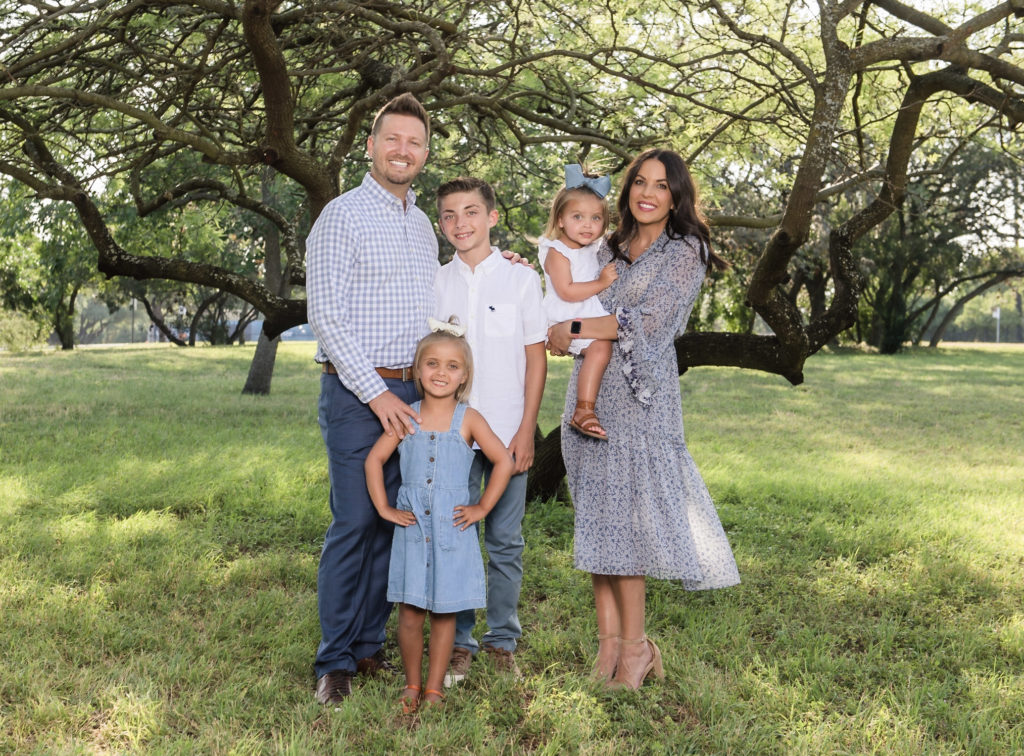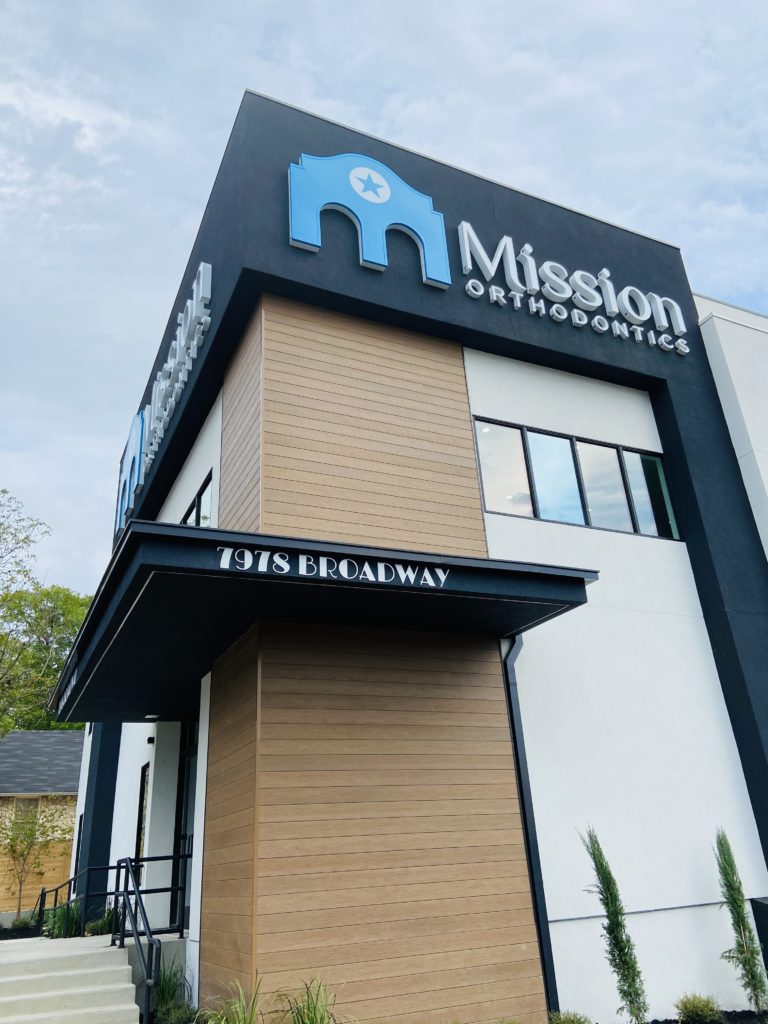 As orthodontist Bart Wilson describes it, "We were nearly invisible in my old location on W. Sunset, for some ten years." In fact, Wilson says, "There were days I literally drove by my office because the sign out front was so small."
That's no longer the case.
I kidded him that his sign for Mission Orthodontics could be seen in Kerrville when we spoke recently about his new location. And that would be o.k. with him.
Wilson told me, "When our lease expired, I looked for alternative sites that gave us higher visibility within the community. I liked the small feel of the Sunset location. And I liked that we were like in a small town in a larger community. It's where I wanted to be. Sunset has become a mini-Med Center."
Wilson went to Dental school in Augusta, Georgia, and trained there as well. "Family brought us to San Antonio." He and his wife, Nicole, who works at USAA, have three children.
His specialty is orthodontics. "We treat seven-year-olds up to 70-year olds and older." Wilson added, "We specialize in braces and Invisalign, the clear alternative to metal braces."
"It took 22 months from the day we identified the property until we saw our first patient." The clinic is on the second floor. We are leasing out the first floor.
---
New Ballet Company Replaces Pautz & Pescasio Ballet on Broadway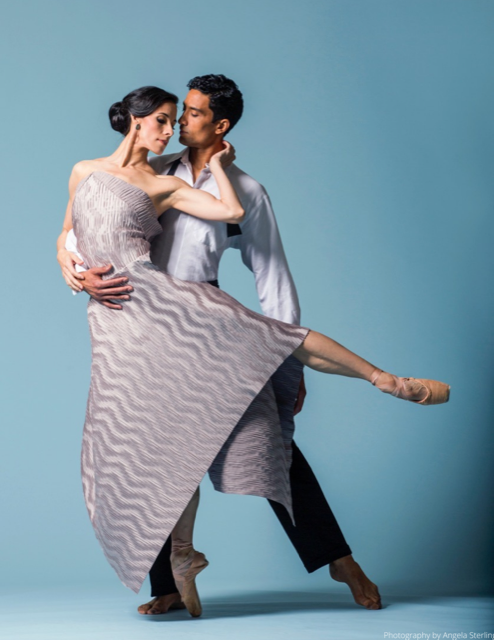 Lindsi Dec & Karel Cruz, former professional principal ballet dancers with Pacific Northwest Ballet in Seattle, have opened their own ballet school at 8126 Broadway. Most recently, Pautz & Pescasio Ballet occupied the space. The dancers have over 40 years of combined experience.
The duo, who are married, have danced versatile styles throughout their careers, performing nationally and internationally, working with stagers and choreographers from all over the world. Now that both are retired from dancing professionally, they have turned to teaching, something they both love.
Dec and Kruz have two boys, ages 4-1/2 and 7-months. They chose San Antonio for their home and business because she has family here.
In light of the COVID-19 pandemic, Dec said they are keeping classes small – no more than five or so students per class. In addition to school-age students, they are offering adult classes, plus yoga and Pilates on weekends.
---
Pabst Beer Bails on LA, Moves Headquarters to San Antonio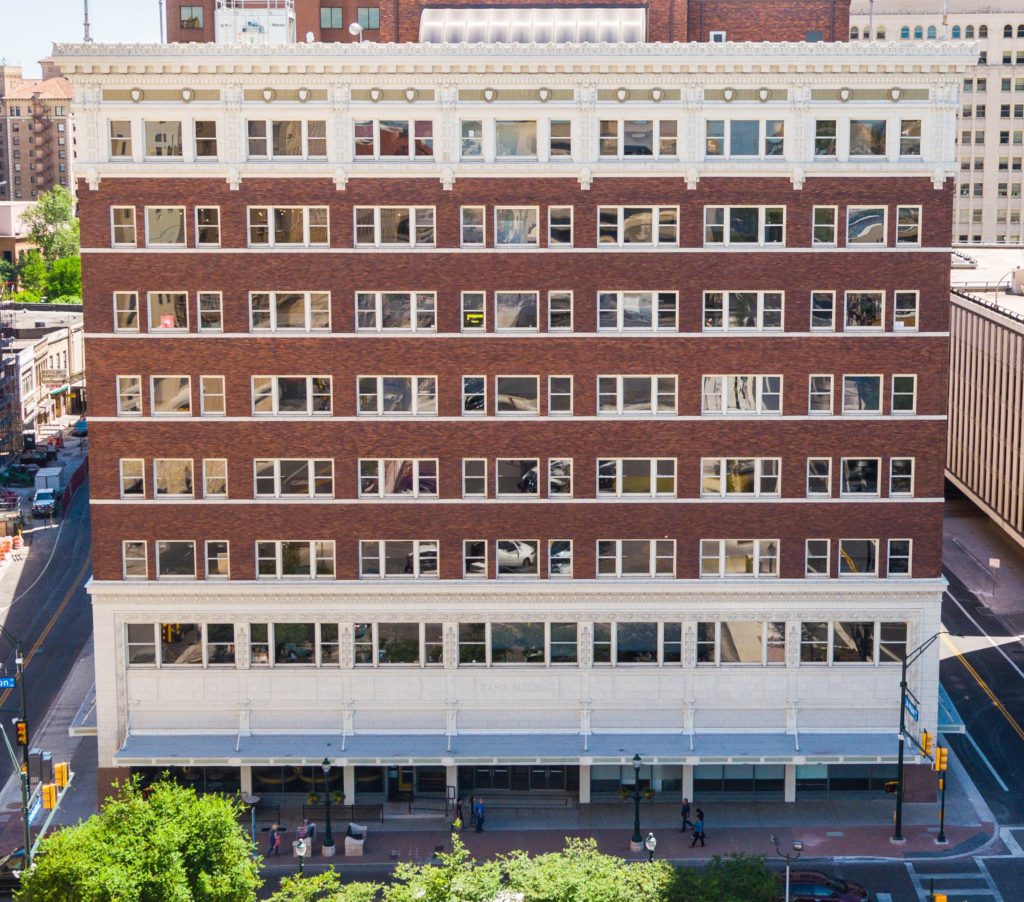 Score one for San Antonio. Pabst Beer, the maker of dozens of brands including Lone Star and Pearl, is consolidating its national offices into San Antonio, on the third and fifth floors of the historic Rand Building on Houston Street.
GM Matt Bruhn told 78209 Magazine that San Antonio made the most sense as they explored options for centralizing their operation. He said the company already has 70-people in San Antonio. Pabst was the original owner of all of the property that has become the Pearl.
Pabst is the fifth largest brewer in the U.S. Founded in 1844, the company produces and markets some 30 brands. It also produces some distilled spirits, such as vodka.
By Ron Aaron Eisenberg