Covid-19 Challenges 78209 Families, Businesses, and Schools
Perhaps Charles Dickens put it best in the opening lines to his epoch novel A Tale of Two Cities:
It was the best of times; it was the worst of times, it was the age of wisdom, it was the age of foolishness, it was the epoch of belief, it was the epoch of incredulity, it was the season of light, it was the season of darkness, it was the spring of hope, it was the winter of despair.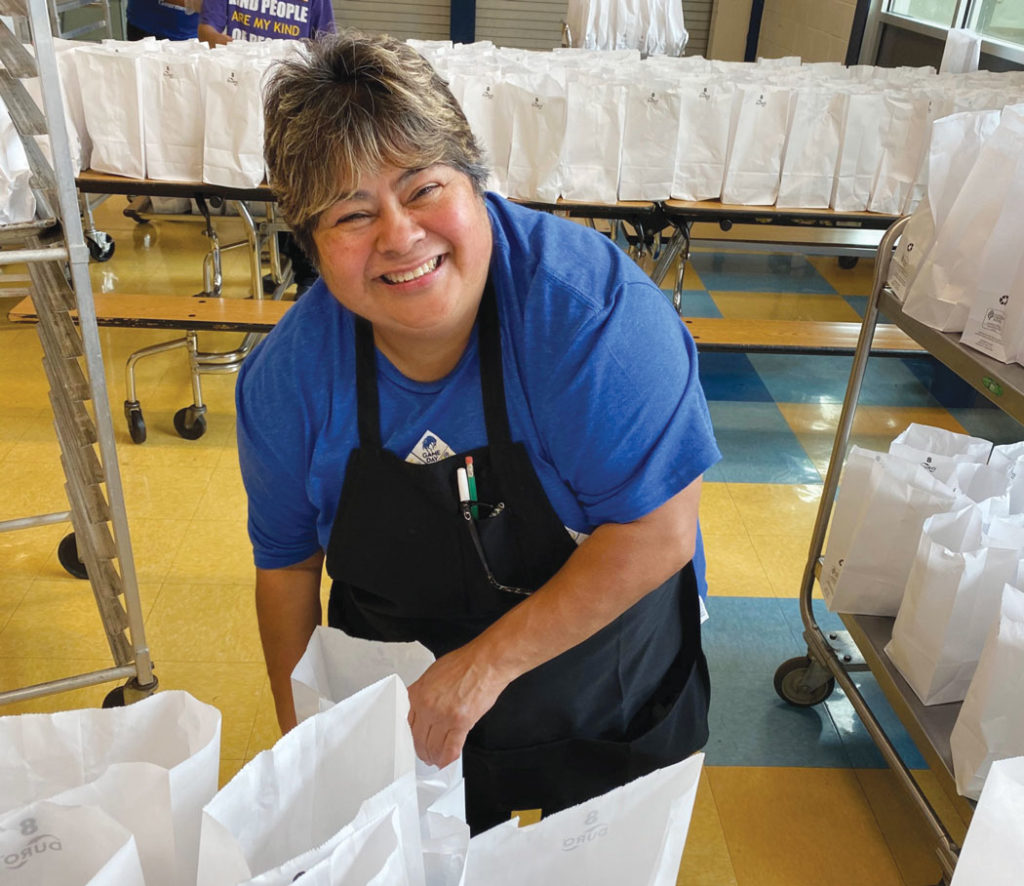 As San Antonio and Alamo Heights faced the Covid-19 pandemic, it may be hard to call this the "best of times." But with AHISD schools closing, school administrators and staff immediately came to the rescue of families in need who may have had no way to feed their kids in these dark hours.
From top-down and bottom-up, AHISD leaders and employees immediately responded to help kids who rely on those school breakfasts and lunches. The district's child nutrition staff pitched in without hesitation to feed those students and their siblings with bag breakfasts and lunches, distributed weekdays outside the junior school on North New Braunfels. It was the right thing to do.
AHISD Superintendent Dr. Dana Bashara told 78209 Magazine, "There was never a question of whether we would do this, it was, "How are we going to make this happen?" We continue to refine the plan today as we're reaching out to every single family in the district to ask how we can support them during this time. The beauty of our public schools is that we not only provide academic instruction, but as the heart of the community, we provide services around foodservice needs, social and emotional needs, and community partnership needs – all in the attempt to meet the needs of the whole child.
"We are committed to continuing to support our AHISD families even when our school facilities are closed. We continue to refine the plan today as we're reaching out to every single family in our district through personal calls from our teachers to ask how we can support them during this time," Bashara added.
---
Artworks Art Studio Expanded Spring Break Camp
With schools closed, and many parents trying to juggle work and at-home children, Artworks, in the Carousel Court Shopping Center on North New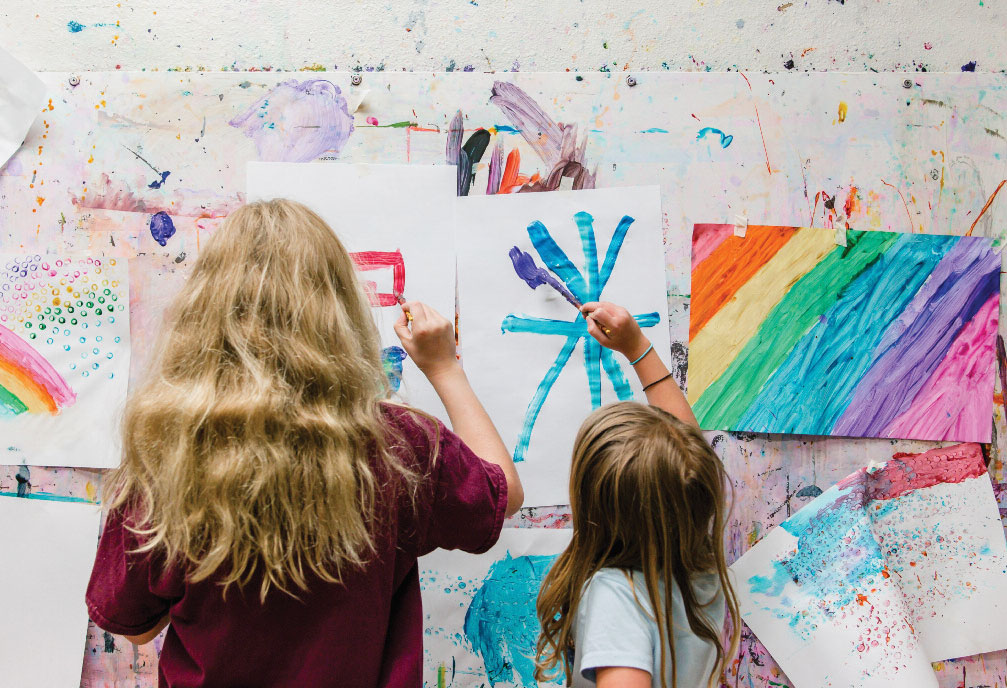 Braunfels, provided camps for families in need of this service.
Artworks franchise owner Sarah Longridge told 78209 Magazine, "With covid-19, we are all experiencing the unknown. Since schools will be closed, Artworks is here to help. We are committed to ramping up what we do best, teaching art to children."
And she added, "This is all so new to me and everyone else." On a personal note, we dropped off our three youngsters for a day.  We  were  impressed  at   how   Artworks   followed the CDC guidelines to keep employees and children healthy.
Before youngsters could enter the studio, Artworks staff checked their temperature to screen out any who may have had a fever.
Adults, who drove their kids to the studio, were asked several questions about travel overseas or outside San Antonio over the spring break, again, per CDC guidelines, to screen out any kids who may have posed a risk of transferring the Covid-19 virus to others.
And Longridge said, "Studio staff provided extra cleaning procedures, including providing two handwashing sinks and hand sanitizing stations for everyone."
Licensed Professional Counselor and Art Therapist Salina Shelton, board member of the Global Pain Association, told me, "Art can be especially helpful and soothing to children who are bombarded almost minutes by minute with frightening news reports on the dangers of Covid-19. Their creativity allows children to express themselves in a safe, nonjudgmental setting, which can help them express their fears."
---
Northeast Corner of Broadway & East Sunset Coming to Life
It has been years since Patricia's Day Spa at 8000 Broadway closed. A few businesses have opened at that location. But all closed within months of opening.
Recently, a real estate developer demolished the old building. He is replacing it with a new structure that will house a retail store selling upscale watches. Two additional spaces are for lease -no word on when the new businesses are expected to open. But with the addition of a large orthodontics practice under construction across the street from 8000 Broadway, it is clear that corner is taking on a new life.
By Ron Aaron Eisenberg