Clever Ways to Keep Your Home Cooler and Lower Your Energy Bills This Summer
There are many things homeowners can do to keep their homes cooler every summer. Investing in products that increase your home's energy efficiency will save you you from exorbitant electric bills for years to come. Here are the products and services most recommended by experts:
CEILING FANS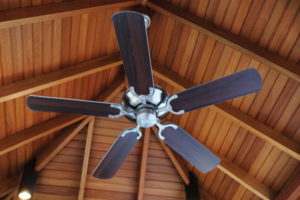 Ceiling fans don't actually reduce the temperature of a room. However, the air they circulate makes the room they are installed in feel 4 or 5 degrees cooler. This allows you to set the thermostat to the recommended 76 degrees and keep it there more often…saving you up to 30 percent on your electric bill.
BLINDS/SHUTTERS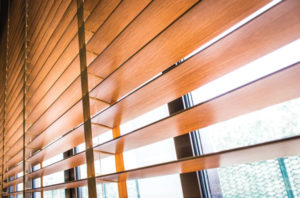 Blinds and shutters keep your home from getting hot in the first place. Install blinds or shutters so heat is reflected back out of the windows before penetrating your rooms. Houses without an adequate window covering are essentially just big greenhouses.
WINDOW TINT
Window tinting is like putting sunglasses on your windows. UV light (which is the source of heat) is filtered out. Not only does window tinting keep your home cooler, but it also protects your hardwood floors, artwork, rugs, and furniture from fading.
INSULATION/RADIANT BARRIER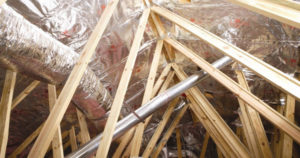 If your attic is improperly insulated – you might as well be living under a heated blanket. In summer, the temperature in attics in South and Central Texas can exceed 120 degrees. Radiant barrier insulation materials reflect the heat trying to enter your home and can lower the temperature of your attic by 20 – 30 percent.
AIR CONDITIONER MAINTENANCE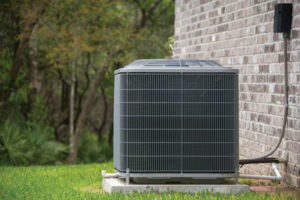 An air conditioning unit that is not well maintained has to work harder to cool your home. This can greatly increase your monthly electric bills. Having your air conditioner serviced once a year is highly recommended to extend the life of the unit and increase its efficiency. An expert HVAC technician will check your indoor and outdoor components to make sure there is no strain on the copper coolant tubes and electrical lines, clean the fan, fix bent or crushed fins, unclog condensation drains, change air filters, replace worn belts, and more.
SMALLER THINGS YOU CAN DO
Another way to keep your home cooler is to create shade…install retractable awnings over french or sliding glass doors and plant plenty of trees that will shade the windows around your home. Lower the blinds, close the curtains and vent your garage in the late afternoon by opening the door slightly to let heat escape and turning on overhead or box fans.