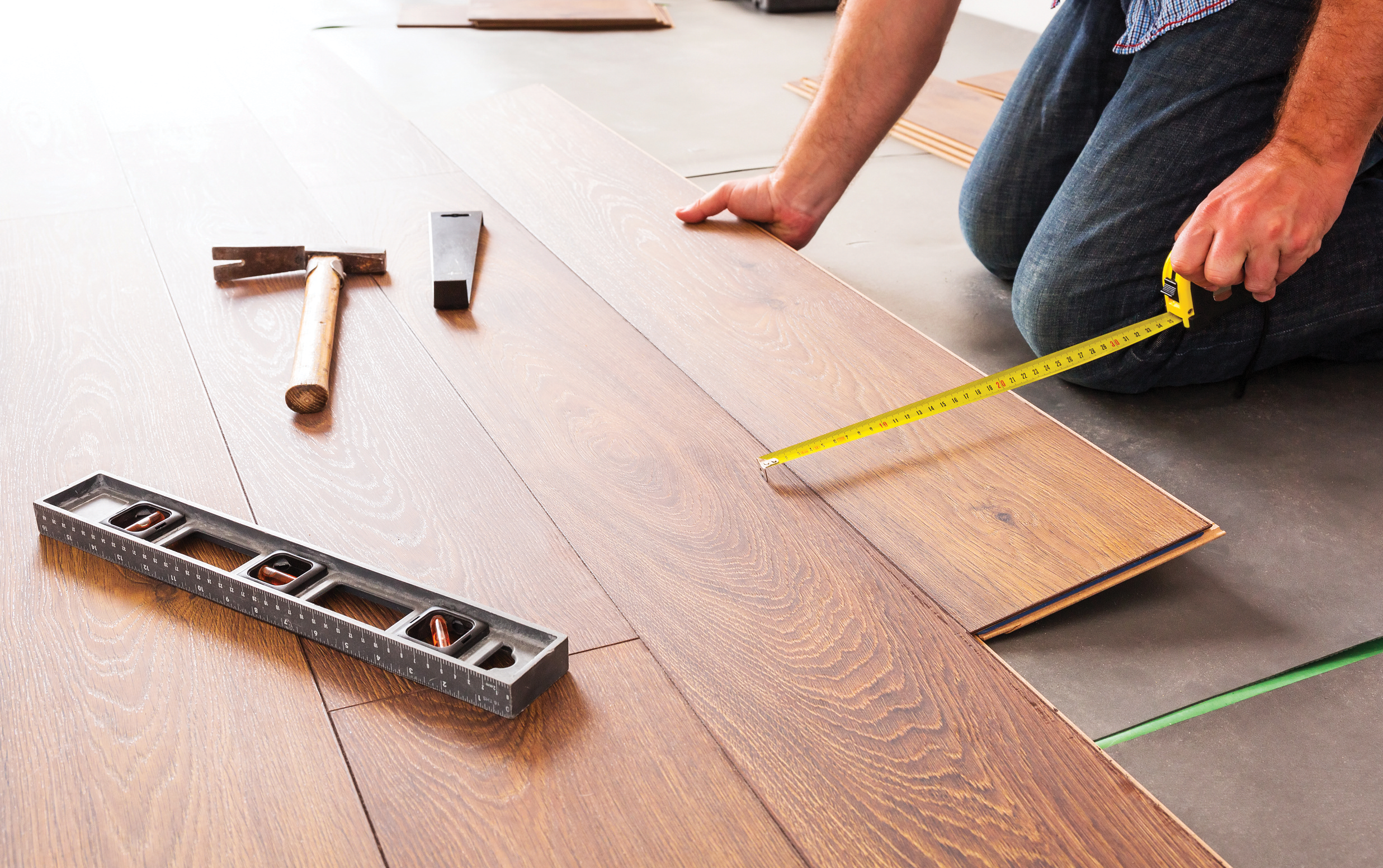 Wood and Wood-Look Flooring for your Home
Updating the flooring in your home can be daunting. There are so many flooring choices that buyers often become overwhelmed. When choosing a new floor for your home you'll want to consider which option will look the best, stay in style the longest, and hold up to the use and abuse of your household.
HARDWOOD AND LAMINATES
Wood and wood-looking laminate floors continue to be preferred by new home buyers in 2019 and 2020. These floors can be made of actual wood, bamboo, cork, engineered wood (laminate) and/or tile made to look like wood. These floors are very durable, easy to clean and hypo-allergenic. Textured wood flooring comes in options ranging from hand-scraped to wire-brushed to distressed. Textured floors not only feel great underfoot but also reduce the risk of slips and falls making them great options for seniors. Flooring trends don't change as often as fashion trends (thank goodness!), or even other home decor. The floor you choose should stay in style for a decade or longer. Right now you'll find options designed to live well in farmhouse, modern, coastal and contemporary homes. Shades of gray and gray-browns continue to be popular, but blondes are making a resurgence. All wood and wood-look flooring has been re-engineered to look more realistic with grains that mimic specific trees like oak, acacia, mahogany, chestnut and more. These new floors are so nuanced that they can even mimic the look of petrified, time-worn, or re-purposed wood.
VINYLS
New to the flooring scene is WPC (Wood Plastic Composite) or waterproof vinyls and vinyl tiles. This product looks like wood but is more durable than wood when used in water-prone areas like bathrooms.
TILE
Faux wood flooring is ceramic or porcelain tile made to look like wood. These floors are waterproof, durable and well-suited for kitchens and bathrooms. This new crop of tile mimics the look of wood so convincingly that most people have a hard time telling the difference. They are also very cost effective, typically costing less than real wood.
Local Resources
Hicks Carpet One
9901 Broadway, # 109
San Antonio, Texas 78217
210-496-2121
Discount Tile
2 San Antonio Locations
5757 Randolph Blvd.
210-525-1901
21790 Bulverde Rd # 103
210-549-4449
O'Krent Floors
2075 N Loop 1604 E
San Antonio, TX 78232
210-227-7387
Hammonds Wood Floors
303 Breesport
San Antonio, Texas 78216
210-341-2722