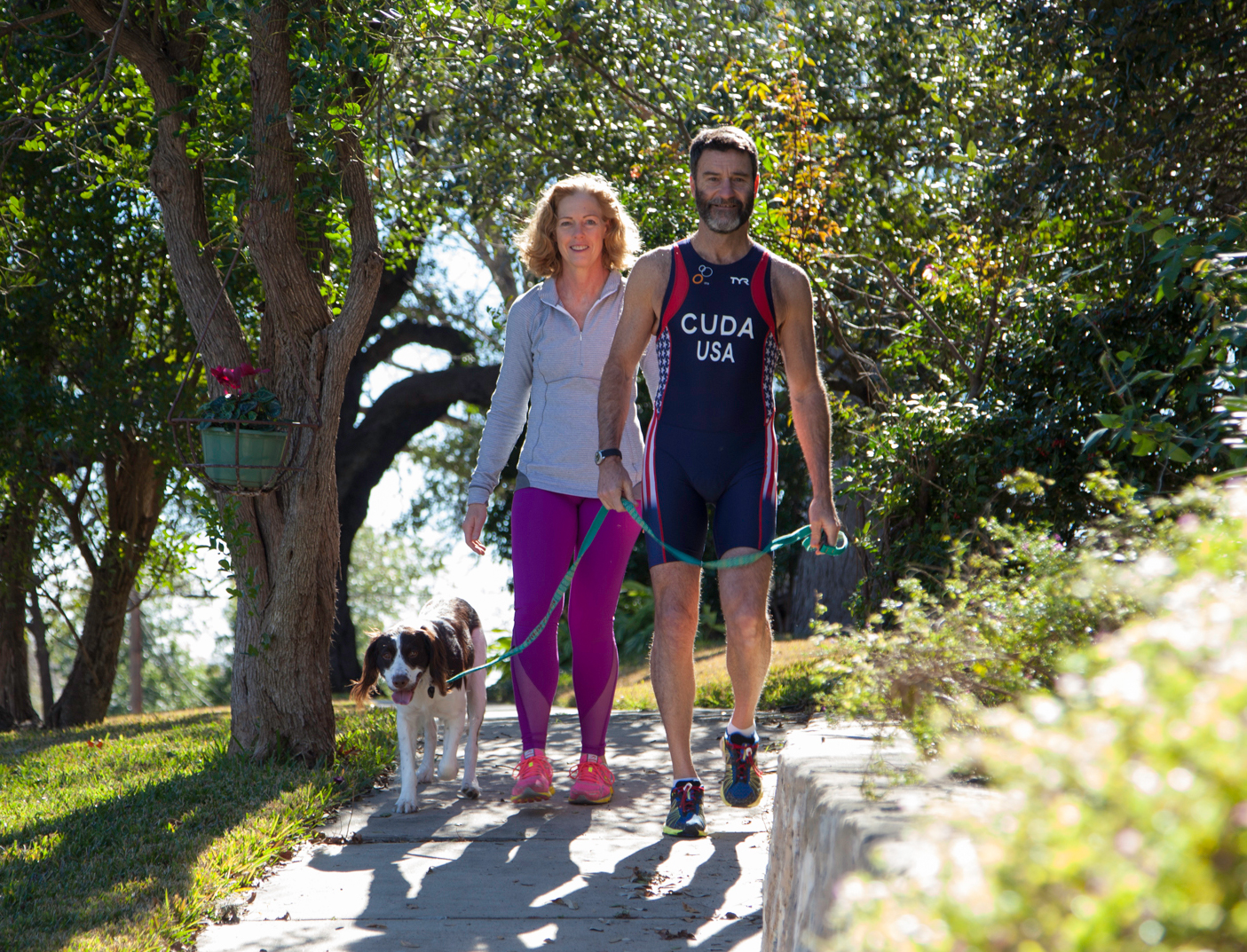 YEARS MARRIED: 30
AGES: Darryl – 58, Suzanne – 55
FAMILY: Five children – Joel (26), Cameron (24), Bryce (23), Alyssa (22), Lauren (19)
CAREERS: Darryl – orthopedic surgeon, specialized in foot and ankle surgery; Suzanne – pediatrician, including adolescent medicine, specialized in obesity medicine
YOU KEEP ACTIVE TOGETHER AS A COUPLE. HOW DOES IT ENHANCE YOUR RELATIONSHIP?
We both value physical fitness and realize how being fit helps our mental health. When we feel good about ourselves, we make a better spouse for each other. It's about having time together when we're not tied up with work responsibilities. It's hard not to have a good time when we're outside exercising with someone we care about. Almost always, we feel better about ourselves and life in general after we've finished.
TELL US SOME OF THE FITNESS ACTIVITIES YOU DO TOGETHER.
We ride our bikes and run through the neighborhood with our favorite companion, Ringo, our Brittany spaniel. We do 5Ks and 10Ks together, usually just for fun. We also swim together at the Alamo Heights pool, UIW or Trinity. We enjoy competing but usually don't compete at the same things. Darryl does a lot of Olympic distance triat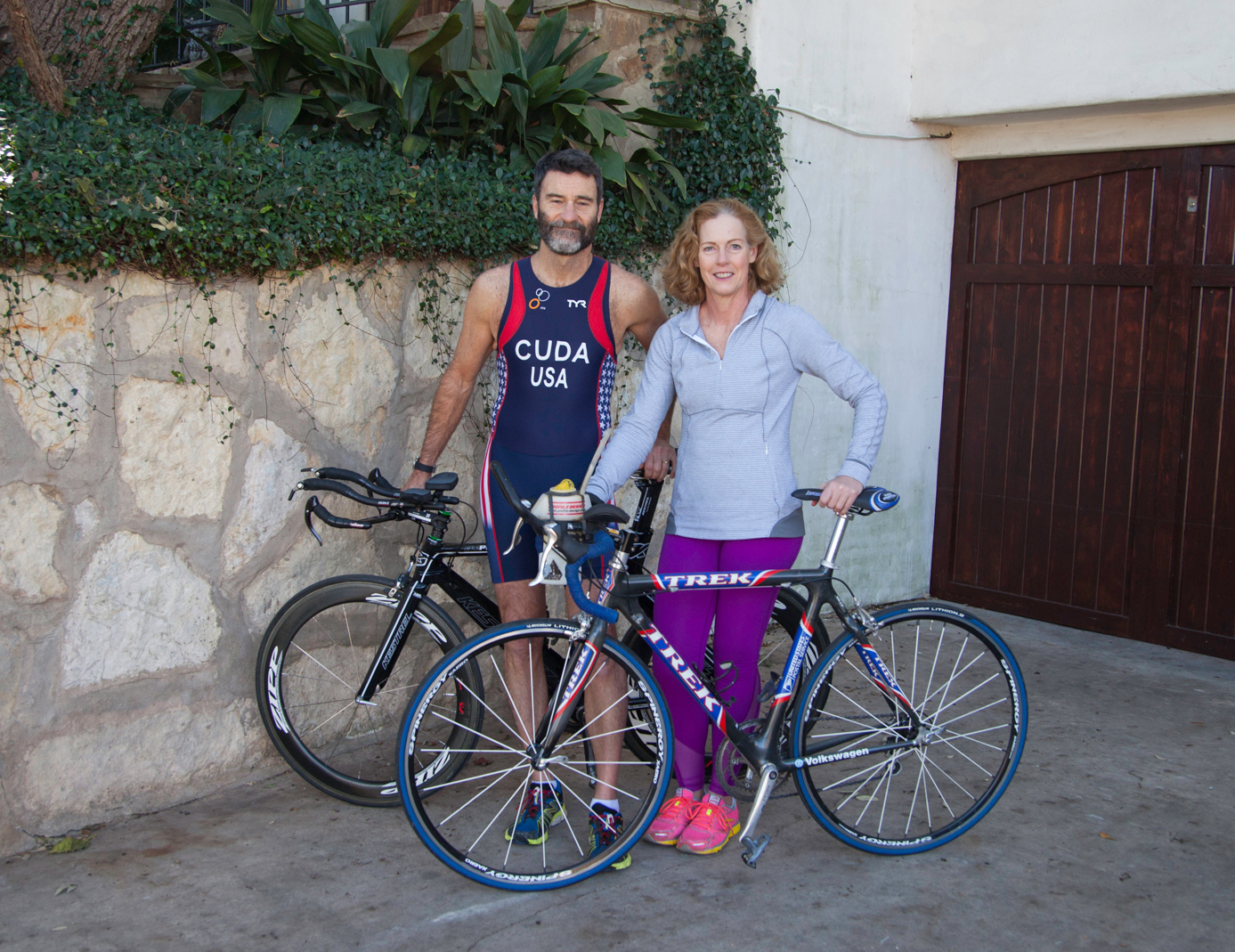 hlons, and Suzanne competes at Masters Swim meets, so when we compete, one of us is the spectator and the other is the competitor.
HOW/WHEN DO YOU FIND THE TIME?
Before and after work. We work out almost every day of the year. It's sort of fanatical – almost neurotic – but in a good way. When we take the time to enjoy building a good level of fitness, we no longer view it as a chore but instead an activity that is part of us, and we look forward to it.
DOES YOUR FITNESS LIFE OVERLAP INTO OTHER ASPECTS OF YOUR LIVES, SUCH AS YOUR WORK, SOCIAL LIFE AND FAMILY?
Darryl is an orthopedic surgeon,, so he spends a lot of time trying to get his patients to be more active and correcting those that have overdone it or injured themselves in the process. Suzanne runs an obesity clinic for children, and an essential part of the program is physical activity. We both come from long military careers and have always believed that we must practice what we preach and lead by example.
As for our social life, it is fun for us to meet other people who are also interested in fitness, and we have made a lot of friends through our various activities.
While sports and fitness were always important to us, they became more so with our kids. All of our kids played sports in high school and have competed or are currently competing at the college level. We always supported their passion for organized sports, but what we really pushed was just activity and lots of it. We always hoped that the enjoyment of physical activity would stay with them — and so far, it has.
BY KRISTEN PETERSON
PHOTOGRAPHY BY ELIZBETH WARBURTON