ROCK 'N' ROLL MARATHON APPROACHES
Runners Katie and Anthony Anticipate The Day
BY KRISTEN PETERSON
In less than two months our city streets will be filled as San Antonio hosts its largest running event, the Rock 'n' Roll Marathon, on Dec. 4. It is such an exciting day for all of those who have spent months preparing for it. Recently I caught up with two Alamo Heights runners that are looking forward to race day.
Name: Katie McDonough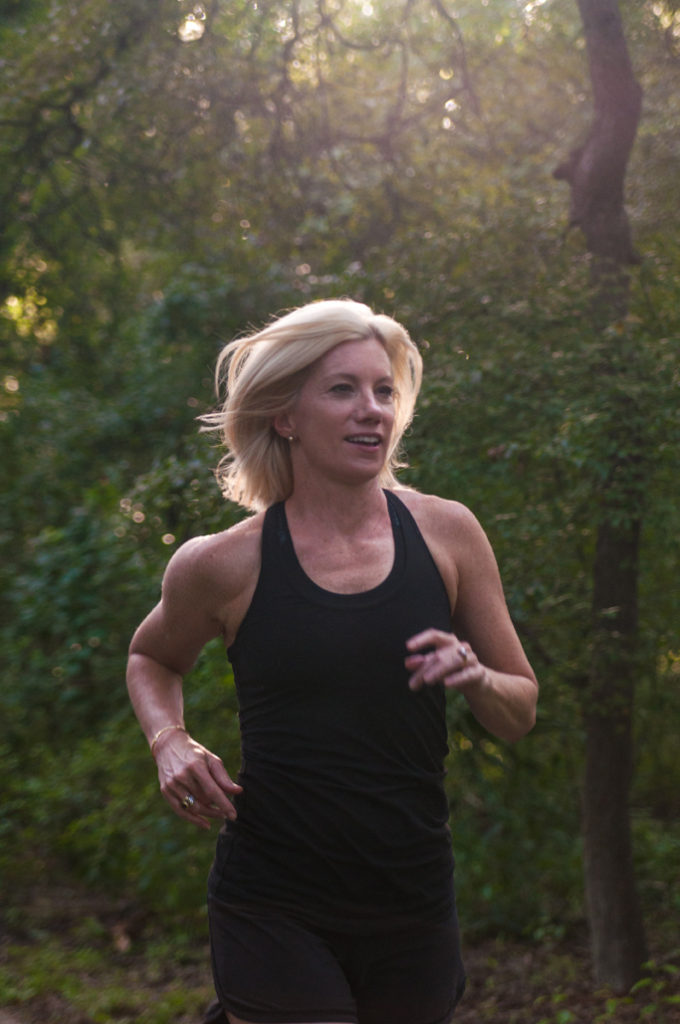 Age: 49
Occupation: Mother/housewife
Personal/Family: Husband Billy (a local attorney) and son Will, 20.
How long have you been a runner?
13 years but dedicated for about 10 years.
Interesting non-fitness fact(s) about you: I am a fraternal twin married to an identical twin and also an aunt to boy triplets.
Why did you get started and continue to run? I started running a few miles about 13 years ago to get in shape. A few years later, when I turned 40, I got serious when I decided to run the Chicago Marathon. I enjoyed the training process so much that I ran the next year. Several years later I ran the LiveStrong Marathon in honor of my dad, who died from cancer. Now I run for equal parts fitness, pleasure and friendship. Running clears my head. I love to be outside, and running in my Alamo Heights neighborhood is one of my greatest joys.
You are training for the upcoming Rock 'n'Roll half-marathon. Can you tell us about your training schedule? I do a few runs by myself during the week. Then every Saturday I train with three very good friends. We start at 4 miles and go up a mile each week. After the run we have coffee at Local Coffee — it is the highlight of our weekends!
What is it like to be out there running all those miles? What do you think about?
I love running all the miles. I am so grateful to be out there putting one foot in front of the other. There are so many beautiful areas to run in San Antonio, and I could not be more thankful. I like seeing the other runners, walkers and cyclists, and even if I don't know them, I do know that we are all in this together: getting out there and trying to be better, one day at a time. I like to think about my dad, my family, nature and how blessed and beautiful our Godly earth is; and like most runners, if something is bothering me, getting outside and running helps me get to a better frame of mind.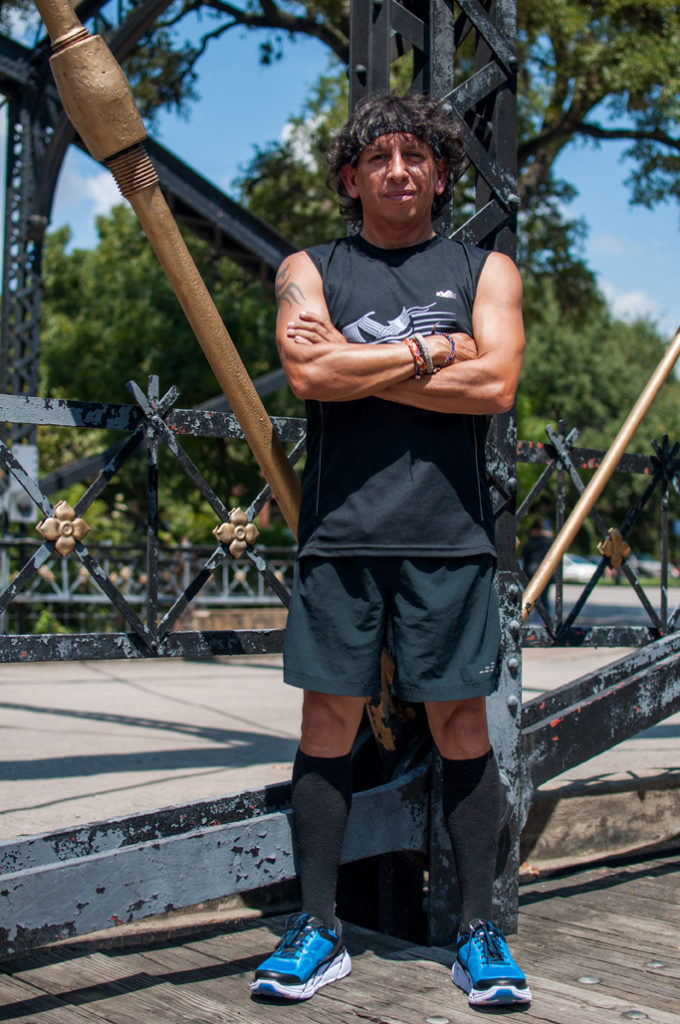 Name: Anthony Zamora
Age: 49
Occupation: Brand manager for Kiolbassa Provision Company
Personal/Family: Two daughters – Ashley, 31, and Xiomara,14
How long have you been running? About two years.
Interesting non-fitness fact(s) about you: I am "dance dad" and have gotten so good at doing the "ballet bun" that I am often asked by moms to do their daughters' hair.
How did you get started with running?
I have a friend who wanted a bunch of her friends to run a 5K with her as a birthday gift. Well, I thought, sure I will do it, and it turned out that I was the only one. I really think I walked more than I ran, but the encouragement of runners — people that I didn't even know — really helped. The next day I began to take it slow and downloaded a couch to 5k app, and off I went.
You just signed up for your first half-marathon. Are you excited? I am super excited and a bit nervous. This will be the longest mileage I have ever run. Friends have been prodding me to do a half-marathon, and my fear was that I could not do it; then my younger brother bought me an entry for my birthday, and that really gave me the push I needed to start training for it.
How has running impacted your life? Running has given me so much. It has introduced me to many different people from all walks of life whom I can honestly call very good friends. It has made me a healthier person in mind and body. It has also introduced me to my significant other — a fellow runner who has taught me things about myself that go way beyond running.
Where is your favorite place to run in the 78209 ZIP code? I really enjoy the courses that Soler's Sports sets out for us. My favorite is around LaJara Boulevard. Torcido is nice and hilly too. But honestly, I couldn't live in a more run-friendly area. I can run in any direction and come across scenic views, beautiful homes and just the nicest people, who always smile and wave.