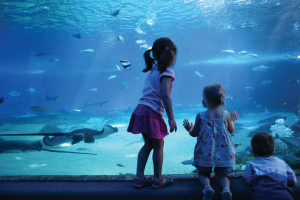 You may have heard Texas referred to as "the Third Coast" since the East Coast and the West Coast like to take top billing.  But that's OK: Texas is so much bigger and better in so many ways that Texans
don't mind if our Gulf surfs a wave or two behind the East and West Coasts. We still like our beaches the best.
Texas' sunny Gulf seashore communities are family getaway spots within a quick drive of most major Lone Star cities. Houston has Galveston nearby; Austin and San Antonio have Corpus Christi, Port Aransas and Rockport; and people from all over the state love the beaches all along the Texas Gulf Coast.
There's nothing posh and pretentious about our coastal communities: They're all about families, fishing, couples, condos, swimming, sunbathing, dolphin watches, sunset toasts, sandcastles, volleyball and more. We don't worry about which coast ranks No. 1— we're too busy having the most fun.
Alamo Heights and Terrell Hills families can be sitting at the dinner table and say, "Let's head to the coast," then throw their beach towels and bathing suits in the back seat, and be on the ferry to Port Aransas by nightfall. The biggest dilemma '09-ers face is figuring out which beach they want to visit this weekend.
So here is a guide to help you decide on the best Third Coast vacation spot to spend a weekend, a week, spring break, a summer or even a lifetime. Texas beaches are the best not just because they're so close, but because they offer so many opportunities for fun in the sun that 78209 residents simply can't resist.
GALVESTON
Glenn Campbell made this town's name a household word in the 1960s with the ballad Galveston, about a soldier missing the town and the woman he loved. For that reason, it's perhaps Texas' most famous coastal city. Only 50 miles from downtown Houston, Galveston is located on the barrier islands of Galveston Island and Pelican Island, and the community covers about 200 square miles. For over 100 years, it has been a major U.S. commercial center and one of the largest ports in the United States. Hit hard by a major hurricane in 1900, and then devastated again in 2008 by Hurricane Ike, Galveston is a resilient city that has survived to retain its place as a major port city harbor and a hub for Texas coastal tourism.
Moody Gardens packs in such attractions as a giant aquarium, a museum, the Rainforest Pyramid, 3-D and 4-D theaters and a paddlewheel boat cruise. There's Schlitterbahn Galveston Island Waterpark.  But Galveston's biggest lure may be The Strand, a five-block downtown business district near the city's wharf. The Strand Historic District is a National Historic Landmark District made up of mostly Victorian-era buildings that today house restaurants, antique shops, bars, tearooms and more. It's considered the heart of Galveston's entertainment district, and it's also not far from where major cruise ships anchor — a reminder that Galveston is often flooded with visitors who come here to begin and end Mexican and Caribbean cruises. The Strand is also home to major annual festivals such as Dickens on the Strand and Mardi Gras Galveston, which is now 104 years old and ranks as the third-largest Mardi Gras celebration in the United States. 78209 citizens like Lucy Wilson love spending time in Galveston.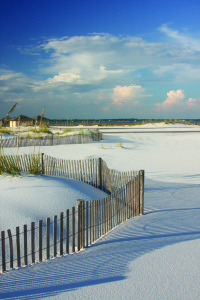 ROCKPORT/FULTON
Closer still for 78209-area citizens is a place that calls itself "The Charm of the Texas Coast," the twin-sister beach towns that many consider the heart of Texas fishing, bird watching and boating: Rockport and Fulton.
A favorite of those who love to fish, the Rockport area is a great place for families because it has Texas' only certified and designated Blue Wave Beach, as determined by the Clean Beaches Council of Washington, D.C.  The mile-long sand beach is litter-free and handicap-accessible with public restroom and shower facilities.
But Rockport isn't the place most San Antonio residents think of for its beaches — they think of it as a great place to eat at popular restaurants like Charlotte Plummer's Seafare Restaurant, The Boiling Pot, Allegro Bay (formerly Hemingway's) and Latitude 2802 restaurant and art gallery. It's also a town full of shopping options: coastal curio shops, art galleries, boutiques and antique shops.
San Antonio folks also know Rockport/Fulton as a good place for a coastal second home, and many 78209 residents have homes in the Key Allegro community. Others like to rent condos overlooking the water or stay in the Victorian splendor of Hoopes' House Bed & Breakfast. San Antonio residents DeeAnn and Skinner Simpson have been going to Rockport for years.  Regular visitors and part-time locals enjoy boating and water sports and appreciate visiting historic sites like the Fulton Mansion museum and enjoying the flora, fauna, wildlife and bird watching at the nearby Aransas National Wildlife Refuge.
PORT ARANSAS AND MUSTANG ISLAND
Just about everybody's favorite little beach town, however, is Port Aransas ("Port A," as Texans lovingly call it), just a quick drive from Corpus Christi over to Mustang Island. You can get to Port A by ferry or drive overland from Corpus Christi, and staying there at condos like Port Royal means you're likely to run into someone from San Antonio. There is something windblown and beachy about Port A, as visitors run around the area on golf carts and scooters and wear sandals and swimsuit cover-ups to restaurants and diners in town.
Many 78209 citizens also have second homes at places like Cinnamon Shore, and others have beach bungalows, condos and houses in town and up and down the coastline. Edith McAllister, Rose Marie and Buddy Banack and more love having a beach-getaway place in Port Aransas.
While in Port Aransas, where big stretches of beach along Mustang Island allow cars to drive on the sand, visitors enjoy fine dining at restaurants like The Pelican Club (formerly Beulah's), Roosevelt's at the Tarpon Inn and Marcel's, or casual dining at Trout Street Bar & Grill and Virginia's on the Bay.
Port A is a family-friendly place for dolphin cruises, bicycle rentals, sandcastle building and more. Campers love going a little farther down the beach to Mustang Island State Park, where you can camp, kayak, ride dirt bikes, hike, swim and play all day in the sun. There you'll find 48 water and electric hook-up campsites and 300 drive-up primitive sites, many with picnic tables.
Southeast of Corpus Christi, Padre Island National Seashore, one of the nation's most popular national parks, is located approximately 22 miles south of Port Aransas. It is the longest stretch of undeveloped barrier island in the world, home to five species of sea turtles that nest there each year.
CORPUS CHRISTI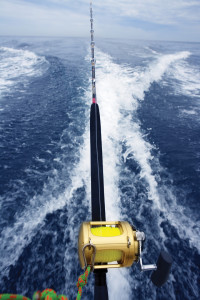 Nearby, the big city of Corpus Christi has lots of great hotels, restaurants, museums and attractions, too, including the USS Lexington, the Texas State Aquarium, the new Schlitterbahn, the Hans and Pat Suter Wildlife Refuge, the Corpus Christi Museum of Science and History and even the Selena Museum for fans of the late Tejano music star Selena Quintanilla Perez. Texas A&M University Corpus Christi has a beautiful campus there, too.
So whatever your reasons, whatever the season, remember that the Third Coast has plenty of sunny coastal escape destinations, and one of them is sure to become your No.1 favorite beach retreat.