This month I asked four local health and wellness professionals to share thoughts or a story about the holiday season. They were asked to share candid, straight, "real life" guidance or experiences. I was very pleased – and surprised – with their answers… now pass me a big piece of pumpkin pie.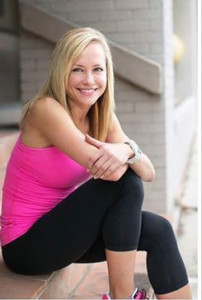 1. MARY KAY SHEERAN
CO-OWNER & PERSONAL TRAINER FITFUSION STUDIO
A few years ago I started a holiday morning with a friend. We took a long walk on the Riverwalk and grabbed a coffee before all of the craziness of the day started. It was awesome! We got our workout in before most people were awake. We started the day on a positive note and we were able to enjoy the holiday with family and not feel guilty about a piece of pumpkin pie. This year will be the fourth year to start our Thanksgiving this way!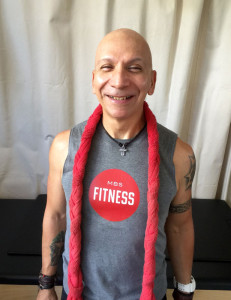 2.RICHARD MALDONADO GARCIA
FLETCHER PILATES TEACHER MBS FITNESS
The holidays are about being with our friends and family. It's a time for reflection and being thankful; a time to think about our blessings and the "reason for the season". The holidays bring social events where we enjoy wonderful, rich foods – and for some – alcoholic drinks. Just be smart, eat wisely, and use common sense. We do not have to eat it all at one serving and then adjust our belt or take a Rolaid. Enjoy the food but take your time to savor it. Breathe.  Relax. Wait about 30 to 45 minutes after your "first round" and then… if you want another…enjoy the second!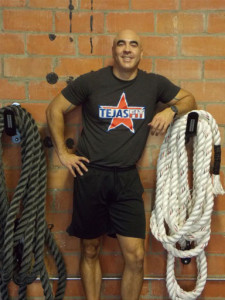 3. DR. ALEXANDER HUTCHINSON
EXERCISE PHYSIOLOGIST, HEAD COACH TEJAS FIT
My clients go into the holidays excited for a break from their normal routine. I encourage them to eat every last thing they like in moderation. Instead of three servings of pie, have a single, slightly bigger than normal piece. When it comes to exercise, try to get in a short workout on the morning of the big meal. Or, play a game. Have the family play football or basketball for an hour. Chasing a ball with your kids or siblings is much more fun than another day of training. My clients have had a lot of success with this and they come out of the break refreshed and eager to train.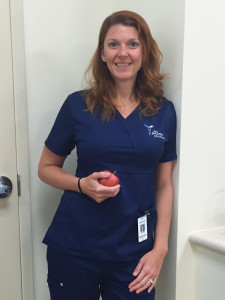 4. AMANDA GILBERT,
MS, RDN REGISTERED DIETITIAN NUTRITIONIST MY PERSONAL PHYSICIAN,
ALAMO HEIGHTS Living in America means there is food available to us year-round. For food-secure families, you can have anything you want, any time of the year. There is no physiological need for bingeing on foods during the holiday season for the "fear of missing out" on something. But we also don't need to be so restrictive on ourselves that we miss out on family and friends or create a feeling of guilt for enjoying a piece of pie. Make progress, not perfection. If you're making better choices this year than you did last year, you're already progressing. If you're repeating your annual habits then you have room to learn and change. Each year is a new opportunity to change your relationship with food for the better. And each meal is an opportunity to learn how to make a change with the next meal.
By: Kisten Petereson