OUTSIDE '09

The Alamo City's old and new give
gifts that keep on giving this holiday season New restaurant openings will brighten the palate. And the Queen of San Antonio, the St. Anthony Hotel, re-emerges with a nod to her history, dressed in a mix of her signature green and modern flair. Even the Symphony rings in the season with its classic offerings, and San Antonio's 300th inspires a barge re-imagination. It's fun for all ages. Enjoy!
SA's Upcoming 300th Inspires
Re-imagining the River Barge
(The River Walk)
San Antonio's upcoming 300th anniversary in 2018 has inspired the City of San Antonio to re-imagine the river barge experience as a quality transportation option with a newly designed, more sustainable and modular fleet using innovative technology to meet the needs of both tourists and residents. The city is partnering with the American Institute of Architects, San Antonio Chapter (AIA San Antonio), to implement an international design competition to create redesigned river barges for the San Antonio River.
The competition is in phase II. Three finalists will receive a $7,500 stipend to allow for design development to include a 3-D physical model, renderings, technical specifications, cost estimate, branding and material samples. The teams will also receive a $2,500 travel stipend to present their concept to a nine-member jury in San Antonio and participate in an open house for the community to view the designs. The top three teams will each receive a cash prize.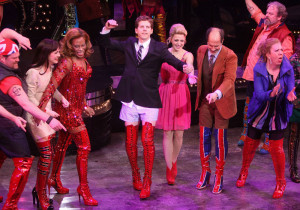 Symphony
Holiday Happenings
(The Tobin Center)
It's not too late to purchase your tickets for The Nutcracker, running Dec. 4-13. The San Antonio Symphony joins Ballet San Antonio for the enduring classic. And ring in the holidays with the Holiday Pops, led by conductor Akiko Fujimoto, with the Symphony Mastersingers and the Trinity University Handbell Ensemble. Sing along with special guests to your favorite holiday tunes during this program featuring your favorite traditional and popular songs. A special treat for all ages, December 18-20. For more information call 210-223-8624 or visit their website at www.sasymphony.org.
The Perfect Spot
(Smithson Valley Road)
Looking for the perfect spot to host your wedding festivities, business or company parties, a family reunion or another special occasion? Check out Perfect Premium Events, located at 27481 Smithson Valley Road. This beautiful setting and spacious venue offers 17 acres of rolling Hill Country with five buildings, including a large main house, event center, meeting rooms, outdoor pavilion, three swimming pools and a large pond. To take a virtual tour visit www.perfectpremiumevents.com. They can be reached at 205-907-9448.

The Old Main Assoc.
(Monte Vista)
Take a break at Monte Vista's newest eatery, The Old Main Assoc., 2512 N. Main. The outdoor patio is the ideal setup for $5 happy hour cocktails like the Londinium (gin, lemon, Punt e Mes, honey, mint and lavender bitters), or a Sucker Salad paired with a tequila and mezcal-laced Glassjaw. Don't miss weekend brunch for hangover-fighters such as chicharrones fries or foie gras and eggs with blackberry jam on brioche. The warm lighting, distinctively patterned walls and friendly atmosphere make this happening a happening. To learn more, call 210-562-3440.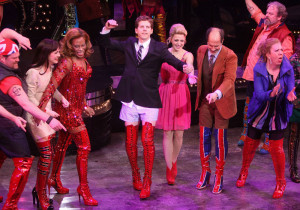 Soul Food
( South W.W. White Road)
Southern Living named Mr. & Mrs. G's Home Cooking & Pastries one of the South's best soul food restaurants in its October issue. Located at 2222 South W.W. White Road, this soul food restaurant features specialties such as bone-in fried catfish, briny black-eyed peas, soft squash, homemade cornbread, simmered greens and peach cobbler. Now that's what you call comfort food that sticks to your ribs!
Restaurant Openings:
(Stone Oak)
As of this writing, the third In-N-Out Burger to debut in San Antonio will be located at the retail-heavy intersection of US 281 and the TPC Parkway, across from The Village at Stone Oak shopping center. If you build it, they will come!
(Market Square, The Rim)
Viva Villa Taqueria opened its doors in Market Square a few weeks ago, serving tacos, beer, botanas and las cazuelitas courtesy of the Cortez family. And franchise Brass Tap, an upscale craft beer and wine bar located at the Rim, between the Palla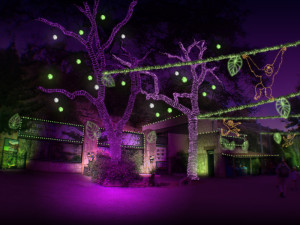 dium and Bass Pro Shop, will be tapping soon, according to their website.Visit www.brasstapbeerbar.com for hours, and join the Brew Crew.
(I-10 &Wurzbach)
This newly opened EMBERS Wood Fire Grill & Bar is serving up salads, burgers, chicken, ribs and cold beer —- frosty at 29 degrees, to be exact. The new dining establishment is located at 9818 W. IH 10 near Wurzbach Road and will also cater. Think Embers, think sizzling and grilled. Happy Hour is 4-7 p.m. and 9 p.m.until closing for wines and premium draft beers. Email: info@emberssa.com or call 210-562-3075.
(The Medical Center)
If you have a craving for authentic Vietnamese food made with fresh ingredients that are healthy for you, you are in luck. Berni Vietnamese is open at 8742 Wurzbach Road in the Medical Center. Specialties include brisket vermicelli bowls, filet mignon pho, slow cooked pork and eggs, banh mi, papaya salad and tofu spring rolls. They even serve grilled lemon pepper fish, meatballs and pork chops for dinner-worthy dishes. Portions are plentiful, and you can wash it all down with fresh coconut water or jasmine iced tea. Dial 210-485-5982 for mealtimes.
THE ST. ANTHONY HOTEL IS REBORN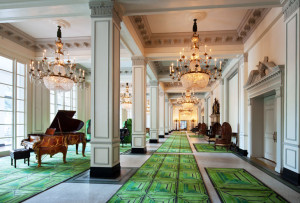 (Downtown)
The St. Anthony, a Luxury Collection Hotel, is a Texas jewel reborn. Featuring 277 guest rooms and suites, as well as more than 31,500 square feet of indoor and outdoor meeting and event space in the heart of downtown San Antonio, the St. Anthony is an unrivaled classic reborn with contemporary glamour and opulence. The hotel's timeless elegance and tradition, fused with stunning city views and modern design, serve as the epicenter of San Antonio's social scene, including its sixth-floor outdoor pool and tenth-floor rooftop lounge, plus the storied St. Anthony Club, a cocktail lounge with historic tales to share; Rebelle, San Antonio's newest culinary destination; and Haunt, a bar offering classic cocktails inspired by the haunting legends of the St. Anthony. For reservations or for more information, contact 210-354-9244 or visit www.thestanthonyhotel.com.
As part of its grand reopening celebration, the St. Anthony is offering a special history package. Guests who reserve the grand opening offer will receive a copy of Dusting Off A Legend: The St. Anthony Hotel plus a concierge-led history tour of the property that will explain details of the artwork, antiques that grace the hotel and the stories behind the legendary St. Anthony Club, Anacacho Room and the celebrities who have enjoyed the hotel. The package also features Double Starpoints® per stay for Starwood Preferred Guest members and two signature cocktails at the St. Anthony Club to toast the rebirth of the "Queen of San Antonio." The offer is valid for stays through Dec. 31 and may be booked online or by calling 866-716-8166 and asking for rate plan LAPKG1.
BY LESLIE FOLEY