Paesanos Catering Manager Takes Over Reins at Alamo Heights Chamber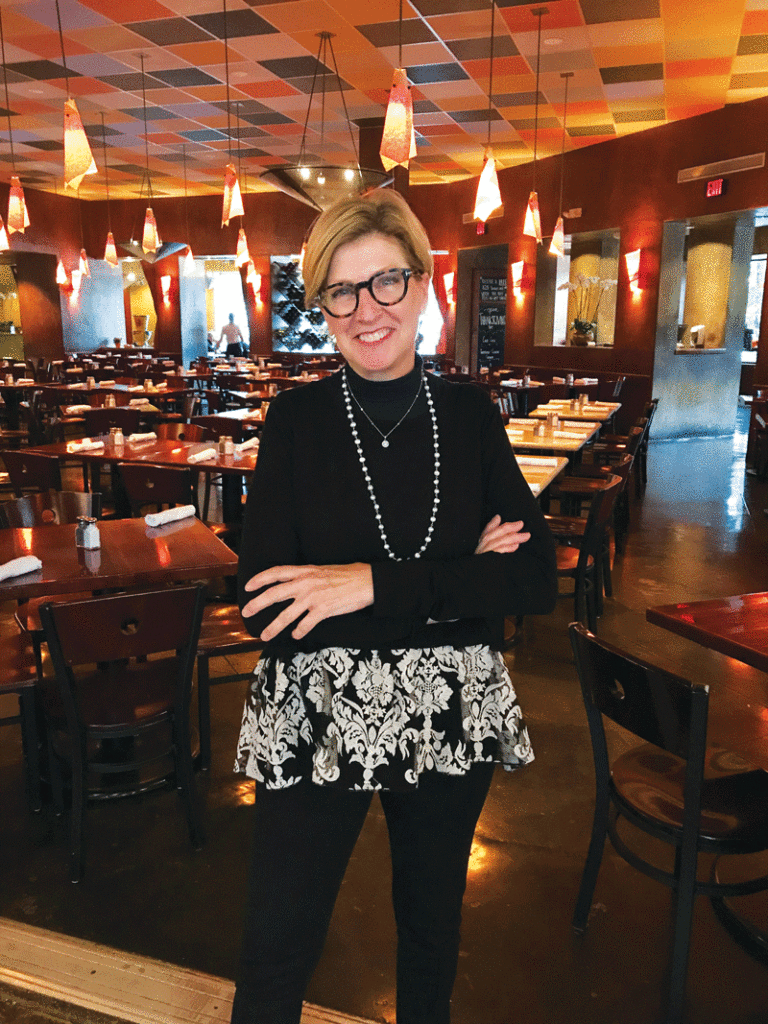 For Patricia "Tricia" Dilling, joining the Alamo Heights Chamber of Commerce was a no-brainer. After all, the Chamber holds its monthly luncheons at Paesanos Restaurant, 555 E. Basse, where Dilling serves as catering manager. She joined the Chamber 4 years ago, and was recently elected president, effective January 2019. Dilling, 54, grew up in Chevy Chase, Maryland, a suburb of Washington, D.C. She graduated from Chevy Chase High School in 1988. She spent a brief time at Shepherd College (now Shepherd University) in Shepherdstown, West Virginia, then moved to New York City.
"While I loved Shepherd College, it was really too small for my taste," Dilling says. Dilling had worked in restaurants growing up in Chevy
Chase. She pursued that passion in New York City where she worked as an assistant chef. It became clear to her she'd found her passion – the hospitality industry. She transferred her college credits to the Conrad D. Hilton Hotel and Restaurant College at the University of Houston. The school is world renowned for its hotel and culinary management training. She graduated from the University of Houston in May 1988 and transferred with Hilton to San Antonio. Dilling has been catering manager at Paesanos for eight and a half years.
She says she loves her job. "It's always different and challenging." As she talks about Paesanos and the chamber she becomes more and more animated. Her hazel-colored eyes twinkle when she talks. Her smile is contagious and welcoming. And it's obvious pursuing her passion for tennis keeps her fit. But as she prepares to take over the reins as president of the Alamo Heights Chamber of Commerce, she's been thinking a great deal about what she would like to make happen for the chamber. "I don't think many people really know we have an Alamo Heights Chamber. Not many people know we're the ones who put on the annual Thanksgiving holiday parade." She'd like to change that. "We'd love to increase membership. We're at 80 members now, we're really small. So, I'd like to grow the membership to 100." And she thinks that is doable with higher visibility and marketing.
Why join the chamber? Dilling says, "The networking is wonderful, people seem to get a lot out of it. Doing business with chamber members just makes sense, and what better way to generate new business than to join?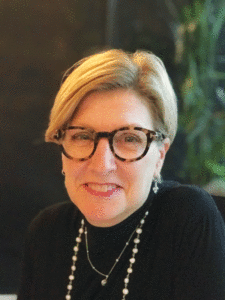 "We'd love to be more visible with Alamo Heights city government too. I think it would be nice for the chamber to become more acquainted with Alamo Heights and its professional staff." She told 78209 Magazine, "Recently, an Alamo Heights Police Department officer spoke to the chamber about check fraud and related crimes. It was a great presentation and we all learned a great deal. We should have more talks like that. Dilling also said she hopes to develop a relationship with the Oak Park Northwood Neighborhood Association. We share so many things in common." As president Dilling will be responsible for the monthly luncheons and speaker's programs, plus the annual "Taste of the Heights," which has been the chambers' primary fundraiser. They've put on the "Taste" for 25-years. But, Dilling said, "It may be time to revisit the event. "Maybe we need to hire someone to make it bigger and even better. Or, maybe," she adds, very cautiously, "it's time to move on and develop a new fundraiser for the chamber."
She adds, "I'd love to put on a golf tournament because they bring out businesses. That would be great for networking and growing the chamber." If they did a golf tournament they could hold it at the Quarry Golf Course, on Basse Road, Dilling says. "That way we'd be utilizing the neighborhood." As busy as she is planning for her chamber presidency, Dilling is also looking ahead to February 2, 2019, when Paesanos celebrates 50-years in business in San Antonio. "That", she notes, "is an amazing milestone for a restaurant. Most don't last nearly that long."
For fun, Dilling is an avid tennis player. She plays two or three tournaments a year. She's in two different leagues. And she plays in Alamo Heights on Wednesday nights. You can often find her and her tennis-mates at Soluna, on Broadway, Wednesday nights, after tennis.
Dilling, who is divorced, has three children, all boys. Her oldest son attends TCU. Another one is enrolled at Texas State University. And her youngest is a senior at Alamo Heights High School.
For more info on the Alamo Heights Chamber of Commerce visit their webpage at: www.alamoheightschamber.org.
BY RON AARON EISENBERG