Alamo Heights Lions Club President Lives by the Golden Rule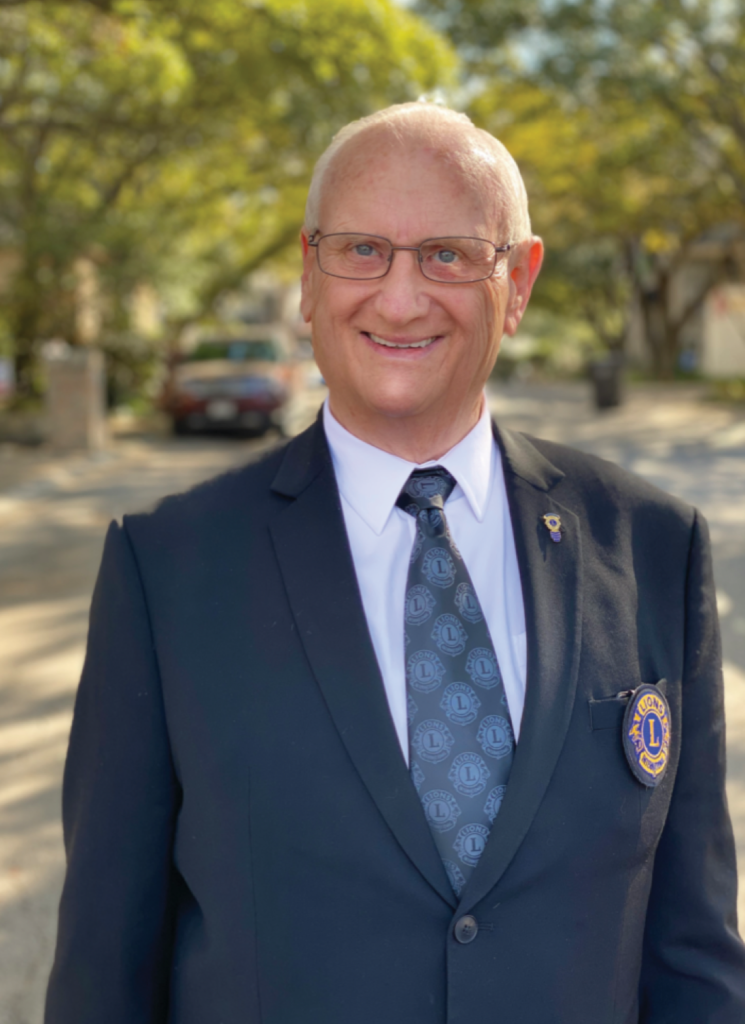 Norm Fulkerson drove a school bus in the NEISD district for eleven and a half years, before retiring in 2018. His daily bus route took him to and from elementary, middle, and high schools. The kids must have loved him.
He is soft-spoken. He wears a perpetual, welcoming smile that complements his baby blue eyes. His head is topped with silky white hair. Think Norman Rockwell granddad. That's Norm.
Fulkerson was born in Louisville, Kentucky in 1947. That's where he grew up. Following high school graduation, he attended a trade school to study biomedical electronics — imaging equipment. As he explained to 78209 Magazine, "I was fascinated by electronics."
Driving a school bus was a second career for Fulkerson. His first job out of trade school was with Picker International, (which ultimately became Marconi and then Phillips), an electronics firm specializing in imaging equipment. He installed, serviced, and helped maintain the complex machinery at facilities and offices all over the country. The job was hands-on work, which was natural for Fulkerson. He spent nearly 28 years at it.
When he retired, he said he told himself, "I want to do something completely different." That explains driving a school bus. When asked what the toughest part about driving a school bus was, I expected him to say the kids. But, no, he said, "The toughest part of that job was having to wake up at 3:30 AM. The kids were not a problem."
Fulkerson joined Lions Club because of his brother-in-law, the late Robert Lindsay. "I've been in ever since — 35 years, in fact. Robert had been the food and beverage manager at Northern Hills Country Club, where they formed a new Lions Club. That's where I joined." He later transferred to the Alamo Heights Lions Club. It meets on the 2nd and 4th Tuesday of every month at the Longhorn Café, 1003 Rittiman Road, 78218.
On its website, Lions Club International says they are the largest service organization in the world, with over 1.4 million members. They say members are as dedicated to helping those in need today as they were over 100 years ago when Lions first began.
There are 46,000 clubs in 208 countries and geographic locations around the world, including several clubs in the San Antonio area. A big issue for Lions is sight.
Helen Keller spoke at our international convention in 1925. She challenged the Lions:
"The opportunity I bring to you, Lions, is this: To foster and sponsor the work of the American Foundation for the Blind. Will you not help me hasten the day when there shall be no preventable blindness; no little deaf, blind child untaught; no blind man or woman unaided? I appeal to you, Lions, you who have your sight, your hearing, you who are strong and brave and kind. Will you not constitute yourselves Knights of the Blind in this crusade against darkness?"
"Lions embraced her challenge and have been working to help those with low vision ever since. That effort includes a year-round program for eyeglasses collection and recycling," Fulkerson said.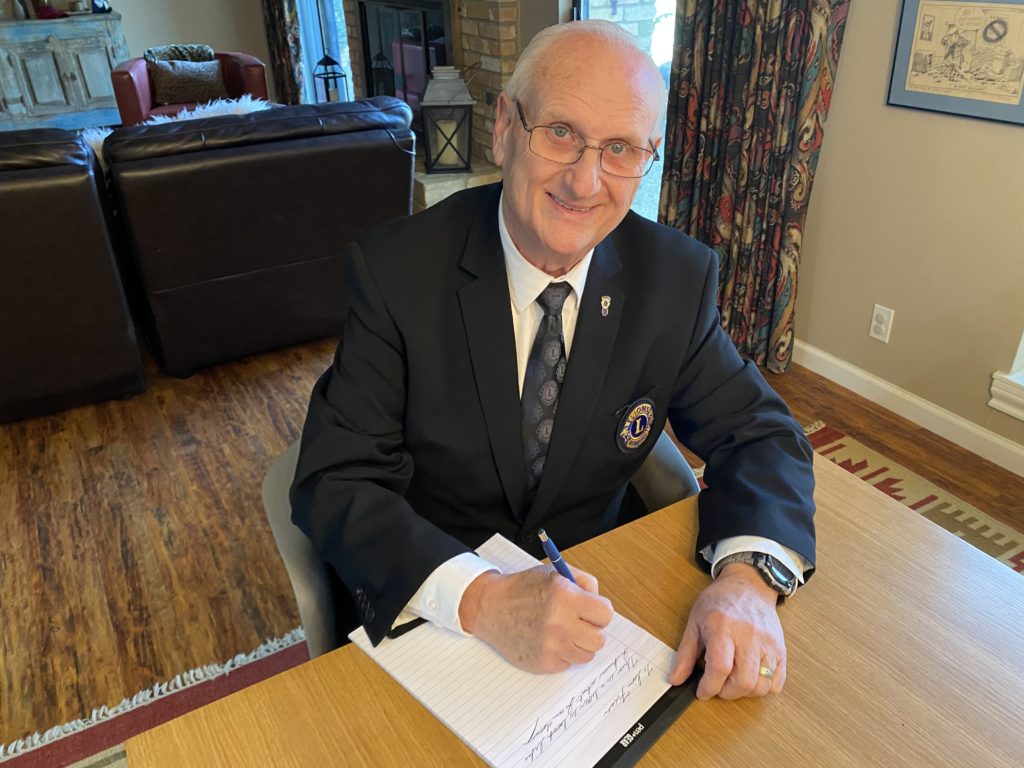 Lions Clubs added hearing to their portfolio as well. "We help with eye and ear screenings in schools," Fulkerson said. Fulkerson is certified by the State of Texas to perform eye and hearing screenings, which he still does in area schools to this day.
Like many service clubs, the Lions are always looking for and need new members who want to serve the community. The Club currently has twenty members. As Fulkerson puts it, "a bunch of old guys and a couple of younger people."
We're also interested in launching a LEO's Club. LEO stands for Leadership, Experience, and Opportunity. LEO Clubs encourage teens to develop leadership qualities by participating in social service activities. They are dependent on a Lions Club to sponsor and initiate a LEO Club. And our Alamo Heights Club would love to sponsor one.
The AH Club also participates in the Texas Lions Camp in Kerrville. It provides, without charge, a camp for physically disabled and diabetic children from the State of Texas, regardless of race, religion, or national origin.
Fulkerson recently transitioned from the president to Zone Chairman in the district office, where he now oversees five clubs. He also serves on the Board of Directors for Lions Sight Research Foundation, which operates a mobile screening unit in San Antonio and Alamo Heights.
Fulkerson and his wife, Bonnie, were married almost 48 years when she passed away in 2017. They had three children who are now grown.
By Ron Aaron Eisenberg