Alamo Heights Rotary President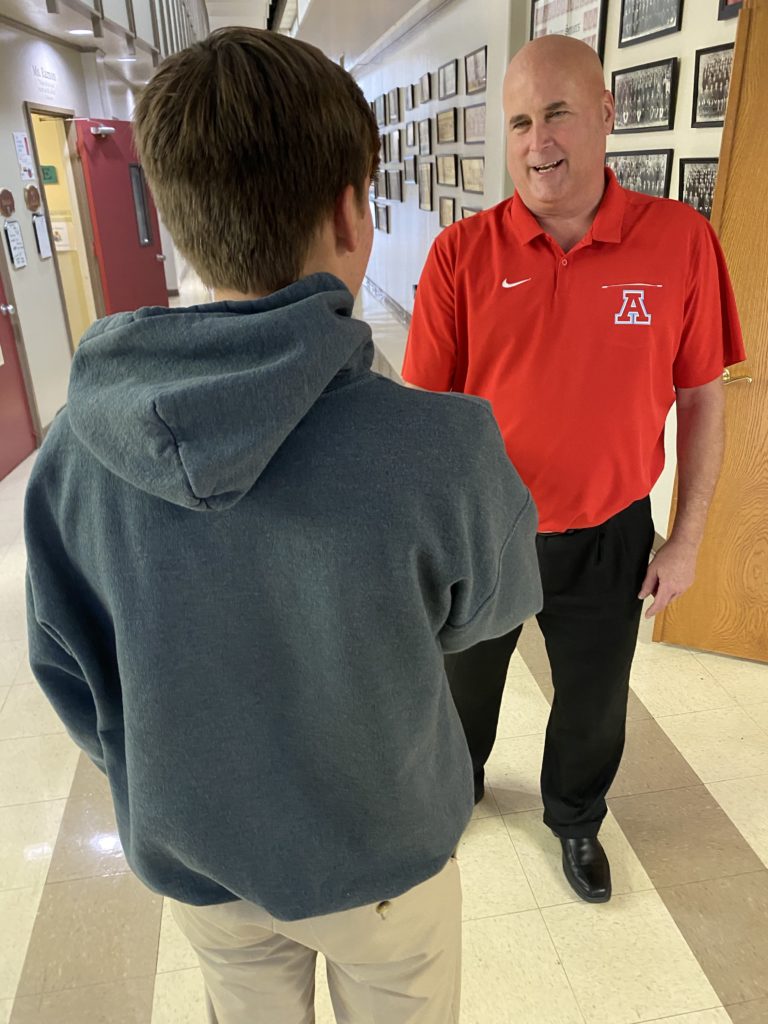 Alamo Heights Rotary president Mark Papich is one of those folks you immediately know has never met a stranger.  His welcoming smile and firm, yet warm, handshake is almost all you need to know about the man.
He exudes confidence. At well over six-feet, he could be intimidating, but he's not.
Papich has done it all, including working as an engineering professional at IBM and serving as an independent corporate consultant. He's been a roofer, and he has done a myriad of construction jobs, including exterior and interior finish out. He was a volleyball coach and athletic director (AD) at the University of the Incarnate Word (UIW). And now, he's head of strategic planning, alumni relations, and an assistant volleyball coach at Antonio College Preparatory High School. He likes staying busy.
Papich was born on August 16, 1958, in Cheswick, Pennsylvania, not far from Pittsburgh. After graduating in 1976, from Pennsylvania's Springdale High School, he attended the University of Cincinnati, where he earned his undergraduate degree in industrial design in 1981. From there, he entered the corporate world.
His transition into athletics began when he volunteered as an assistant volleyball coach some 35 years ago. He'd never really played the sport. Baseball was his thing in high school, third base. And he loved it.
His freshman year in college, he tried to walk-on at the University of Cincinnati to play baseball. "The coach told me there was a junior and a senior ahead of me at third base. The next year I was too busy with classwork to try out again." And so, his life went in a different direction.
But he was intrigued by indoor volleyball. "I first played volleyball on an intramural team during my senior year in college. I loved it. It was fast-paced. Aggressive. Fun. I wasn't very good at it, at first. But I am one of those guys who hates to be average. So, I got focused, and I played every day after work."
When he moved to San Antonio, he discovered he could play volleyball seven nights a week. And so he did until his knees began to give out and work took up way too much of his time.
Volleyball took Papich to UIW in 1995, first as a coach, and then, through a series of promotions, he climbed the UIW professional ladder. He oversaw the construction of the university's new natatorium and wellness center. And before long he was named UIW athletic director, at a time when the university was aggressively expanding its sports programming.
When asked about the move from the corporate world to athletics, Papich laughs, and says, "My mom could never figure out how I got into athletics from IBM and my other corporate work. She thought I was crazy leaving IBM. But I told her athletics is a business. That business is business. And what I learned at IBM and elsewhere in the corporate world is all a part of the business of running an athletic department."
In May 2018, Papich left UIW. That's when Samantha McLure, Antonian's volleyball coach, called and asked him if he'd be interested in helping out with her team. He'd known her as a top college volleyball player. And they'd remained friends for years.
He said yes. And that brought him to Antonian.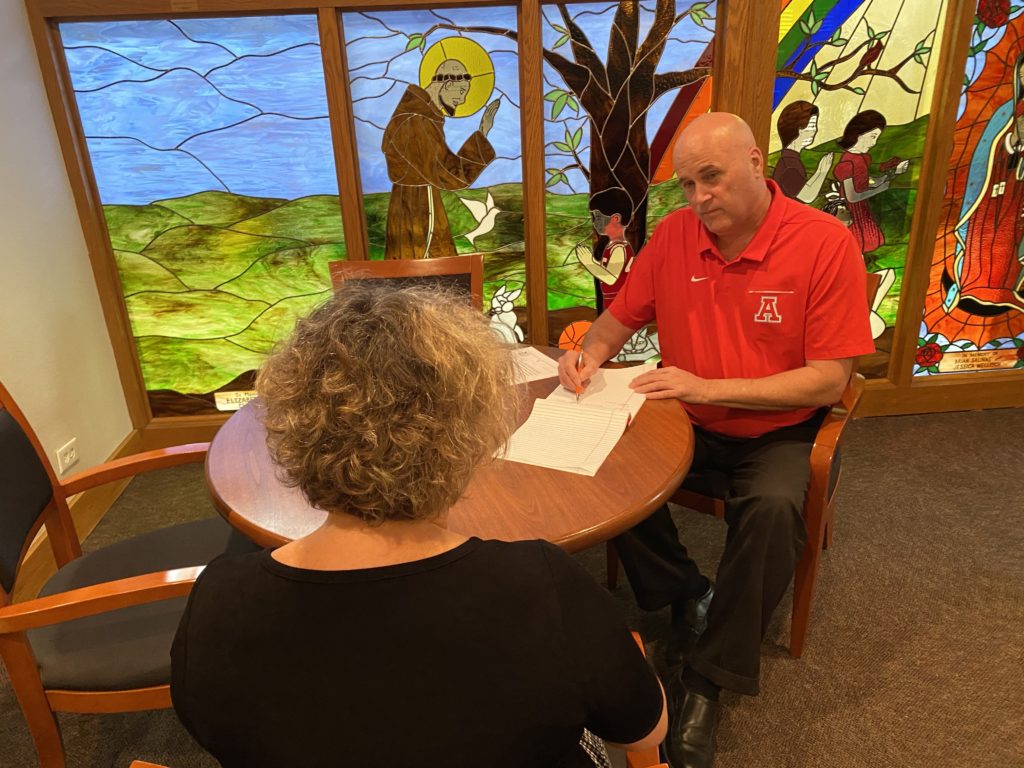 McLure told 78209 Magazine, "Mark is such a special person. You know there's not a whole lot of people you will come across who are like him. He wants always to make things better, to find a better way to do something, to find a solution to a problem. He always puts the kids first. I've known him for a long time, and he never wanted to limit a kid regardless of their situation.
"When I needed help to cover the team for part of a season, he was available. He was the only person I would have trusted to do the job."
By the end of the summer, the school offered him a job as director of alumni relations. He took it. And shortly after that, he became Antonian's Director of Strategic Development, Alumni Relations, and Assistant Volleyball Coach.
Papich started the school's first Rotary Interact Club – best understood as junior Rotary for high school kids. He serves as faculty advisor to the club, which is sponsored by the Alamo Heights Rotary.
Papich got involved in the Alamo Heights Rotary Club while he was the athletic director at UIW. That's when the club moved "Alamo Heights Night" to the UIW campus, from the Alamo Heights pool. Papich was named liaison to the annual event, which features a wide selection of food from area restaurants, plus bands and more. It is the club's major fundraiser to support its scholarships and other programs that help the community.
Club member Richard Berchin had approached Papich about joining Rotary. He hesitated at first, because of work demands. But he soon joined and became increasingly active in the club. After several years in Rotary, he agreed to become club president.
Berchin recalls, "While joining Rotary only a few years ago, it was very apparent that Mark was interested in serving the community and our club. He demonstrated pro-active leadership skills and volunteered to work on and lead numerous projects. Our Club members quickly recognized this as he was elected to lead our Club as President this year. He leads by example, participates in service projects, and is always developing and encouraging other members to accomplish our Club's service missions."
McLure echoes Berchin's comments. "Mark has always told me, do the right thing, and good things will happen." Most notably, McLure says, "I've known Mark for over 20 years, and I don't think I ever heard a player talk negatively about him."
That's truly amazing. And it tells us all we need to know about Mark Papich.
By Ron Aaron Eisenberg